You know Kendall Jenner. She's the world's highest-paid model and part of the most famous family on the planet.
However, Kendall has always existed on the periphery of the chaotic Kardashian clan — her personal life has been far less dramatic than those of her sisters, she's often flying all over the world for work and is also the least keen on laying her life bare for Keeping Up With The Kardashians.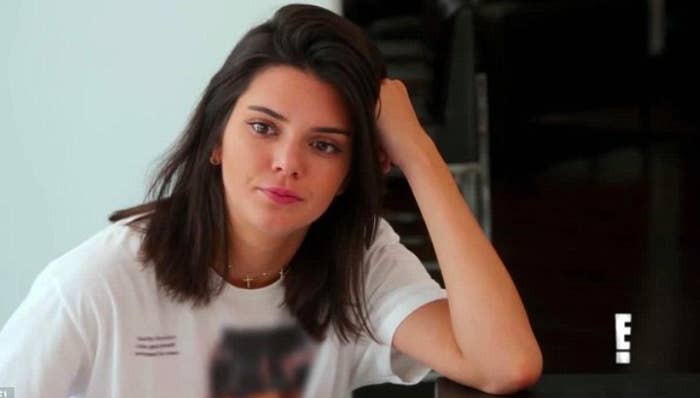 In fact, back in November last year, Kendall opened up about how difficult she found it growing up with her younger sister Kylie Jenner being more popular than her.
But Kendall has now spoken about not fitting in with any of her sisters, revealing that her body made her feel like an outsider when she was younger.
And Kendall went on to say that even now she feels as though she as a "different vibe" to the rest of her sisters.
"I like to do different things," she concluded, "And that's OK.'
It's a topic that's been charted on Keeping Up With The Kardashians a couple of times. Back in season eight, Kendall lamented that her more ~outdoorsy~ ways were very different from her sisters who were more into fashion and makeup.
But at least she now accepts and loves what makes her different. 💖