Kendall Jenner's dream of being a supermodel has been well-documented throughout the years of Keeping Up With The Kardashians.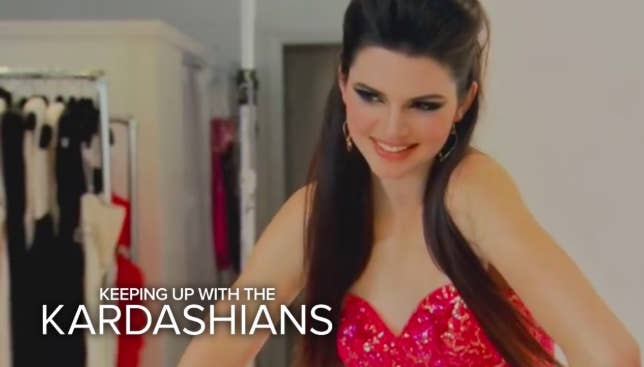 She began with photoshoots for teen magazines, then scored her dream job of walking in the Victoria Secret Fashion Show and has since gone on to cover Vogue, appear in shows for every designer from Chanel to Marc Jacobs, and is now legit the highest-paid supermodel on the planet.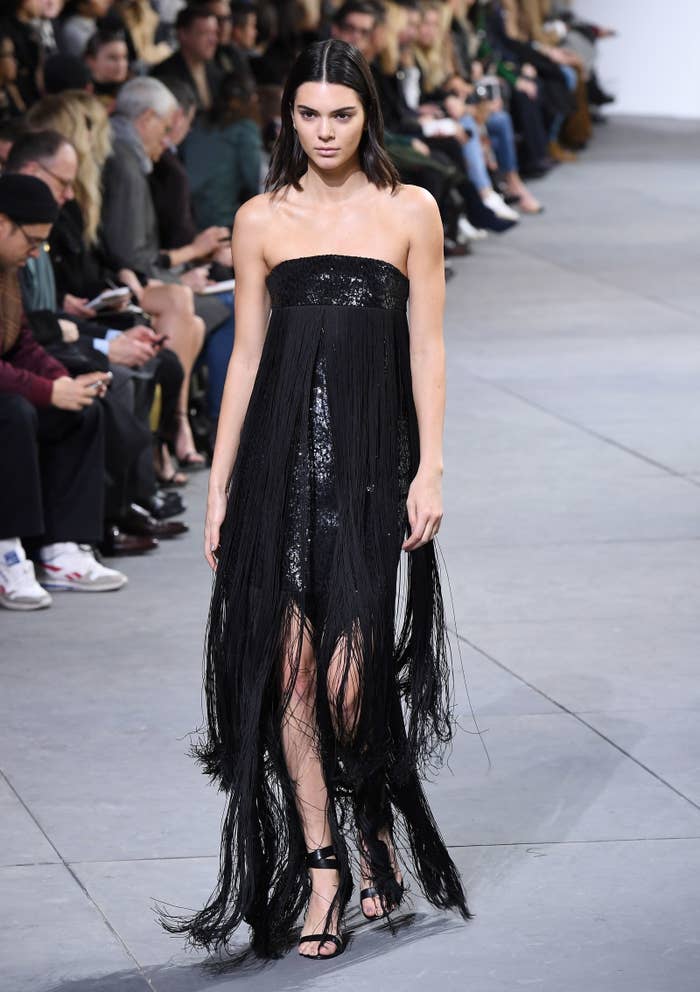 However, in a recent interview Kendall addressed her success, revealing that unlike other models she's always been "selective" about the work she takes on.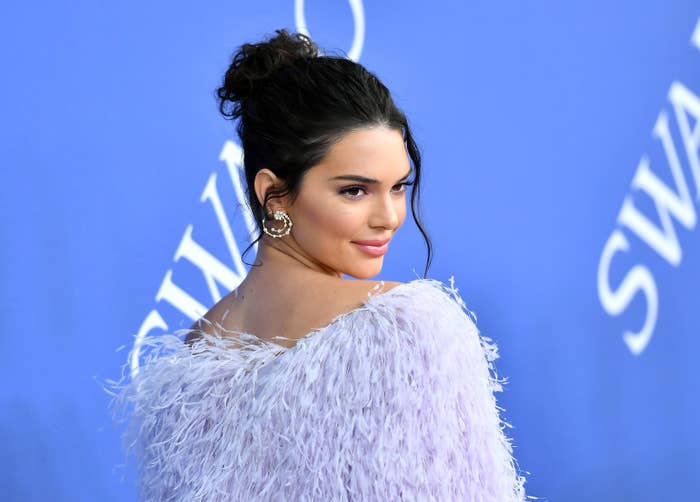 Speaking to Love magazine in a now-deleted Instagram post, Kendall said:
Since the beginning we've been super selective about what shows I would do. I was never one of those girls who would do, like, 30 shows a season or whatever the fuck those girls do. More power to them. But I had a million jobs, not only catwalks, but everything else.
But it's safe to say that the comments haven't gone down too well with Kendall's fellow models, who have taken to Instagram to call her "lazy" and tell their own stories of waiting for a break in the industry.
Irina Djuranovic shared the quote on her Instagram Story, saying she'd "never been so offended" in her life.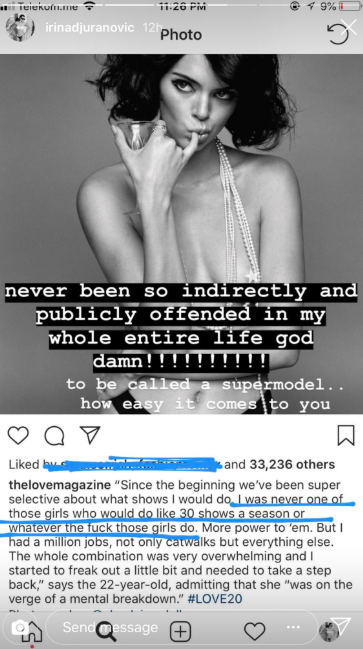 Faretta shared the quote alongside a caption accusing Kendall of being "lazy."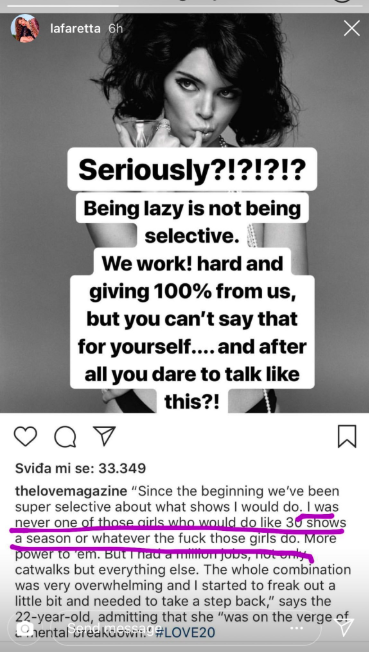 Luma Grothe shared her story of being a struggling model, revealing that she "starved" for three years and couldn't even afford to go home for Christmas.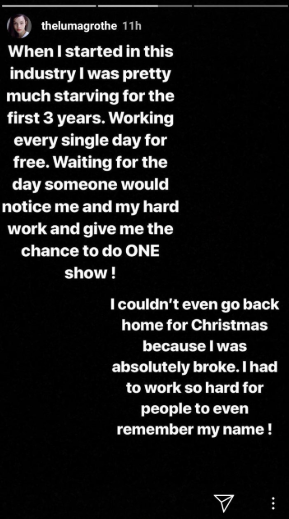 And Daria Strokous made this amendment to Kendall's comment.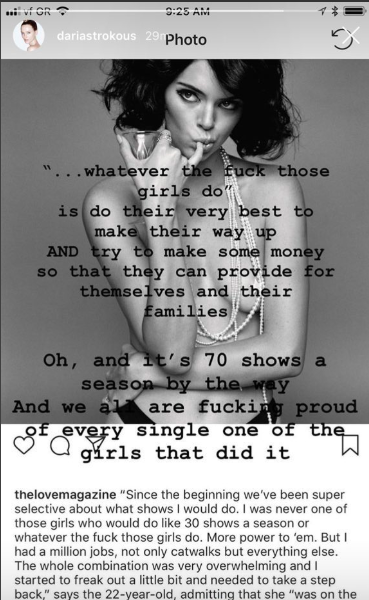 The comments come just months after Kendall revealed that her anxiety often impacts her ability to work.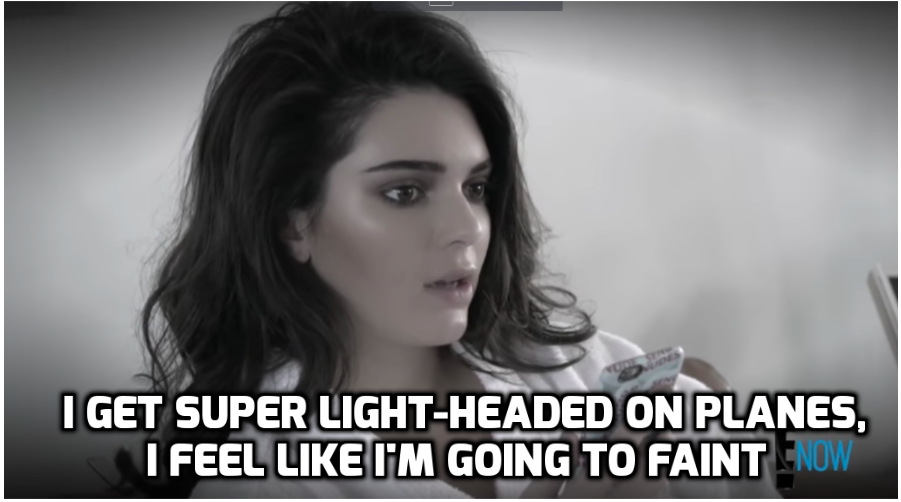 When contacted for comment, Kendall's representative responded:
It's not what she meant. The quote was taken out of context. Mid-thought she realized the number of shows some models walk a season is closer to 80. The point was that it's their path and "the more power to them." She admires their hard work and dedication. It's an accomplishment.