Kendall Jenner has responded after a photoshopped image of her holding a "Black Lives Matter" sign went viral.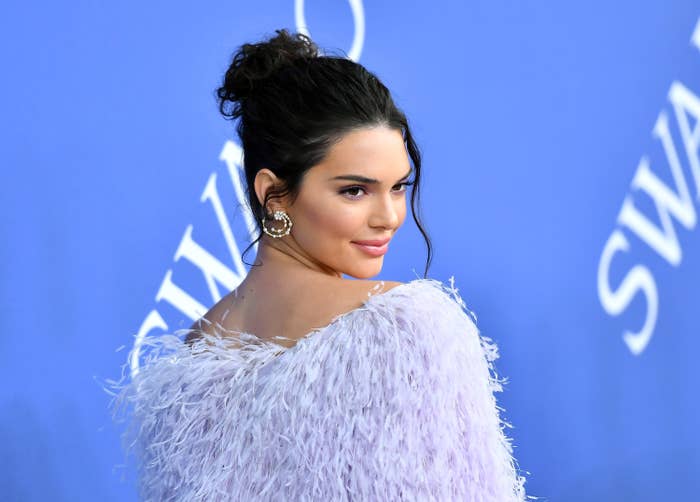 The image in question showed Kendall, complete with face mask, holding a placard ahead of what appeared to be a Black Lives Matter protest, and was apparently posted to her Facebook account.
However, eagle-eyed fans were quick to notice that the placard in her hands didn't appear in the reflection behind her, leading to accusations that she'd photoshopped the image before posting it.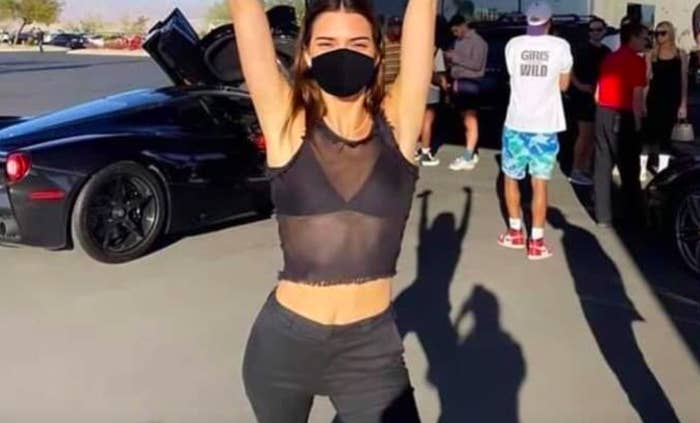 And people began sharing the image alongside outraged captions. In fact, the original post has now racked up over 200,000 retweets and almost 1 million likes.
"Stop photoshopping signs into your pictures and actually use your platform to do some good," wrote one person.
"Kendall Jenner photoshopping a sign in her hands is a pretty good indication of how seriously people should take celebrity opinions," wrote another.
"You want to steal as much as you can from black culture but can't even be bothered to actively attend a protest properly," said another commenter.
Plenty of others accused Kendall of being insensitive — especially in light of her controversial Pepsi commercial which was unearthed again last week as Black Lives Matter protests took place across the world.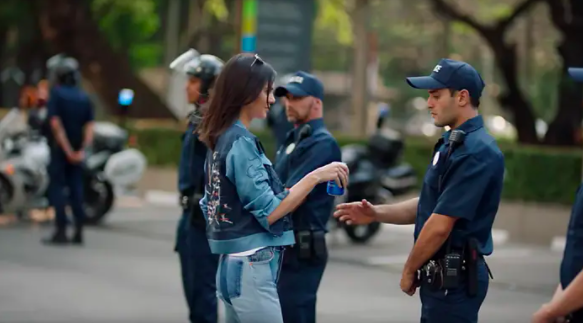 However, Kendall has now responded to the backlash, logging on to Twitter to deny posting the image and confirming that it had been doctored.
"This is photoshopped by someone," she wrote. "I did NOT post this."
In fact, it appears that the photo was actually taken in November 2019, and shows Kendall at a race track where she spent her 24th birthday with friends and family. Here's the original image.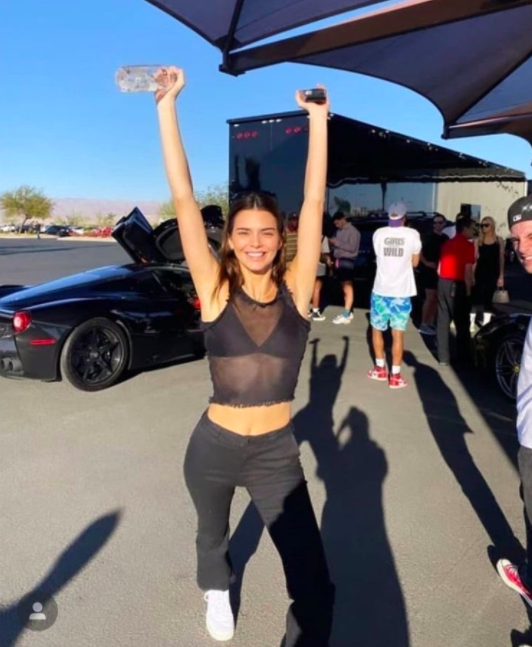 The controversy comes less than a week after Kendall shared a lengthy Instagram post in support of the Black Lives Matter movement following criticism of her silence in the wake of George Floyd's death.
"I've been doing a lot of thinking these past few days and my heart has been so heavy," Kendall's post began. "I'm angry and hurt just like so many."
She continued: "I will never personally understand the fear and pain that the black community go through on a daily basis, but I know that nobody should have to live in constant fear."
Kendall went on to acknowledge her white privilege, before urging her followers to "take real action" away from social media and reminding them to vote.
"This is a time to have those uncomfortable conversations with people and mainly with ourselves," she wrote. "We must also make sure we are ready to vote when the time comes to elect the right people into office."