People Are Dragging Kendall Jenner After This "Afro" Photoshoot
Another day another controversy for Kendall.
You probably know Kendall Jenner. She is the highest-paid supermodel on the planet, after all.
However, sometimes Kendall's job lands her at the centre of controversy. For example, she recently caused uproar after saying that she was "selective" about her work and would "never do 30 shows a season" unlike other models.
Well, the latest controversy concerns a Vogue shoot that Kendall participated in to honour the 15th anniversary of the CFDA/Vogue Fashion Fund.
One of the images, posted to Vogue's Instagram account, showed Kendall wearing what some perceived as an afro wig.
And it didn't take long before people in the comments began accusing Kendall and Vogue of promoting cultural appropriation.

And some explained why the image could have been deemed offensive to those who were unsure.

While others disagreed that the hairstyle was culturally appropriative in the first place.

However, after the comments became overrun with debate, Vogue released a statement defending Kendall and saying the photo was intended to evoke the Edwardian era.
The statement read:
The image is meant to be an update of the romantic Edwardian/Gibson Girl hair which suits the period feel of the Brock Collection, and also the big hair of the 60s and the early 70s, that puffed-out, teased-out look of those eras. We apologize if it came across differently than intended, and did not mean to offend anyone by it.
It's not the first time Kendall has been called out for cultural insensitivity. Most famously she starred in a Pepsi advert during which she stopped a protest by handing an armed police officer a can of the soft drink.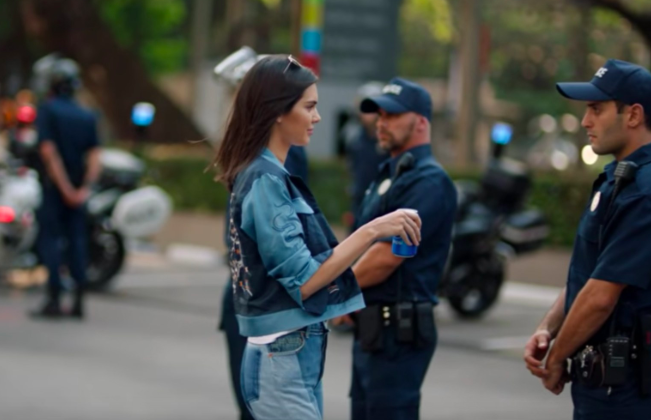 A spokesperson for Kendall Jenner has been contacted for comment.