Unless you've been living under a rock for the past two months, you'll be well aware of the drama that's gone down between Caitlyn Jenner and the Kardashians over her autobiography.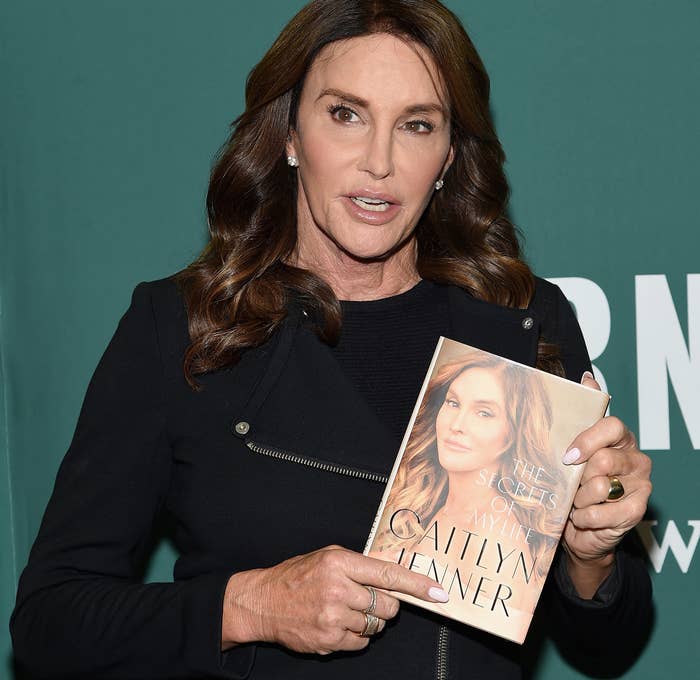 We've heard Caitlyn's side of the story. And part of this week's Keeping Up With the Kardashians is dedicated to their perspective. Here's what to look out for.
1.
Kim warns Caitlyn that she'll "come for her" if she "speaks bad" about Kris in the book.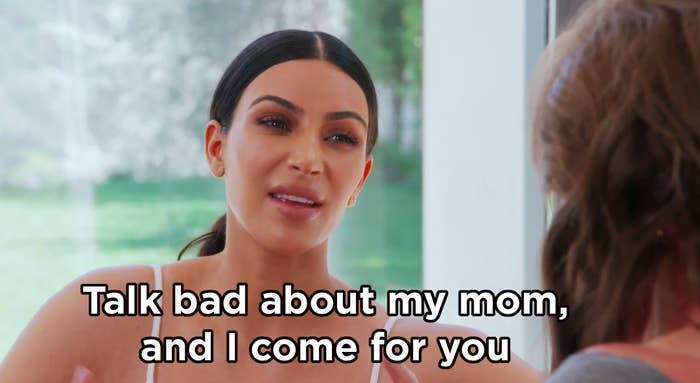 2.
Kourtney and Kim discuss Caitlyn's revelation that she deliberately omitted all mention of the Kardashians during her coming-out interview with Diane Sawyer.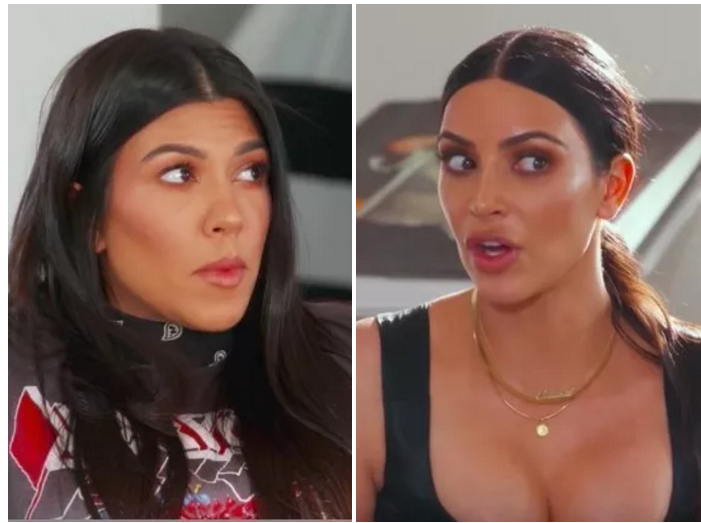 3.
Oh, and we also see them addressing Caitlyn's claims that she was the only reason for KUWTK being greenlit. TL;DR: Kim is mad.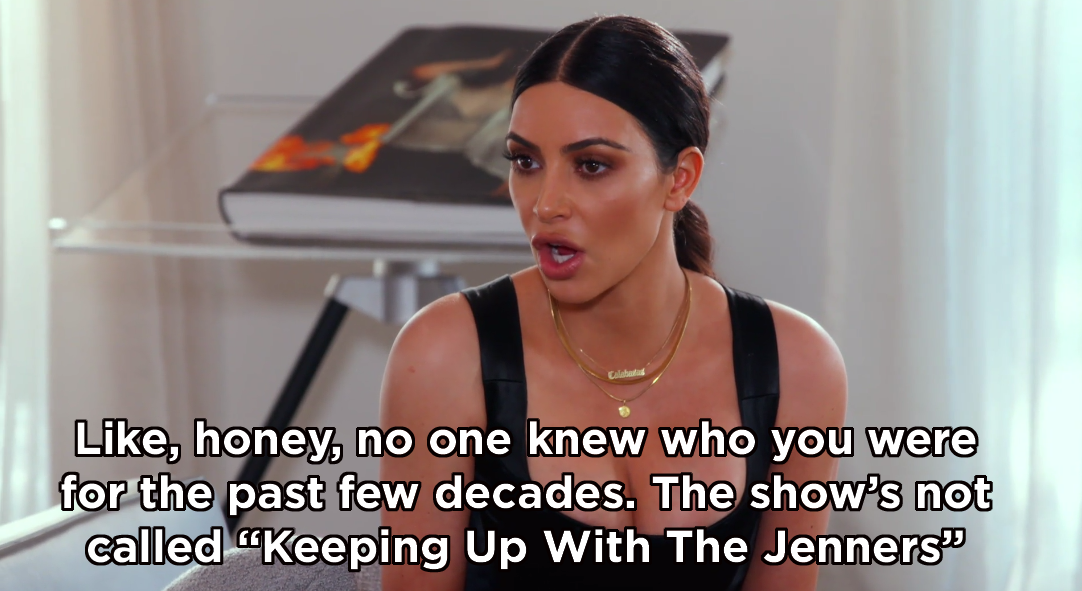 4.
And Kim also says she believes Caitlyn is "using" the Kardashians to boost her own image.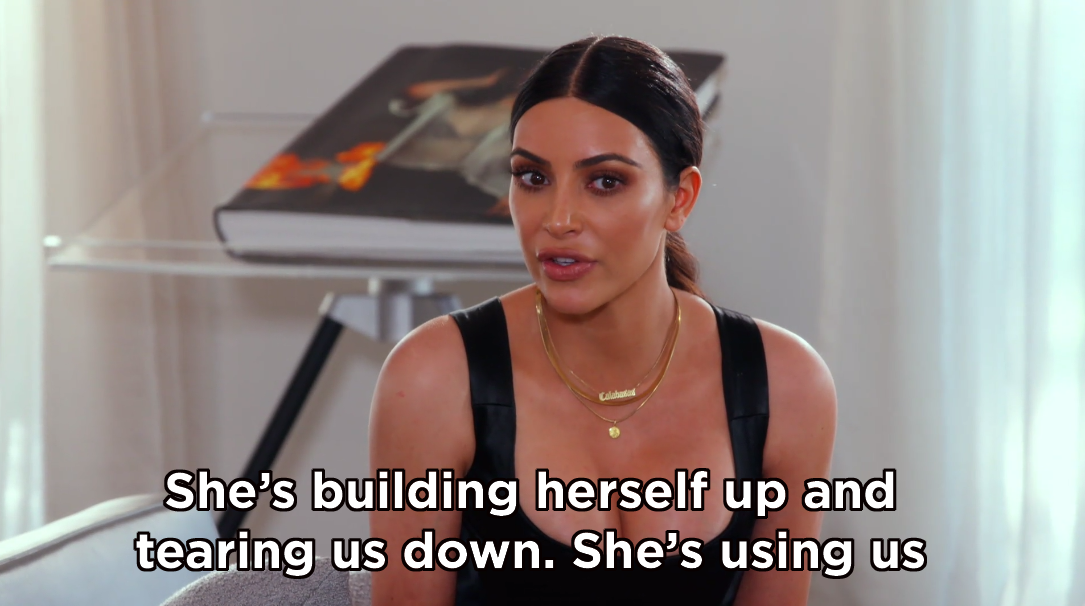 5.
Kris claims that Caitlyn never told her the "truth" about her gender dysphoria.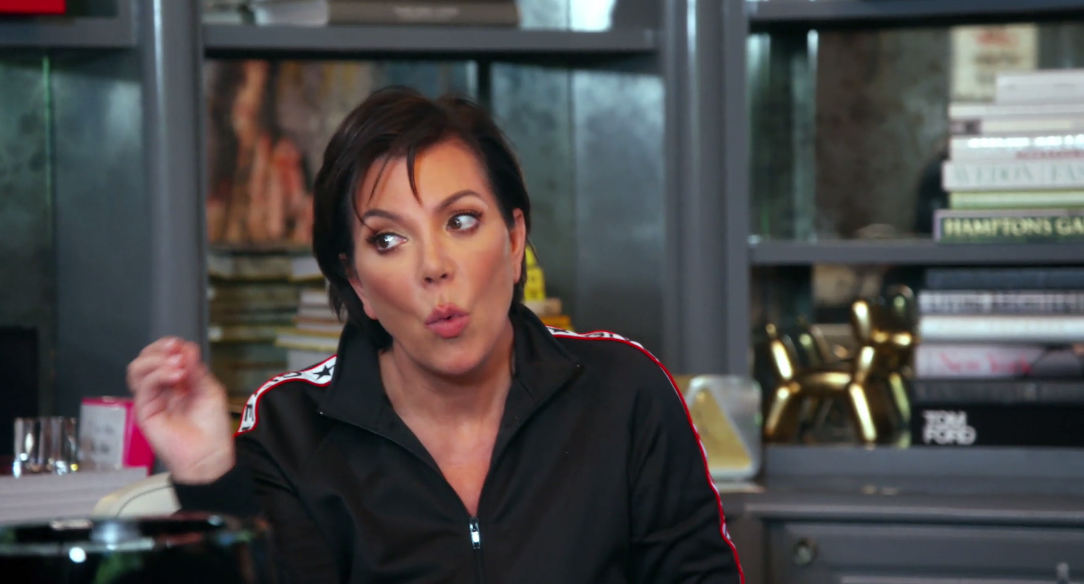 Kris claims that Caitlyn told her a completely different story, and didn't allow her the chance to call off the relationship.
And Kim has this to say.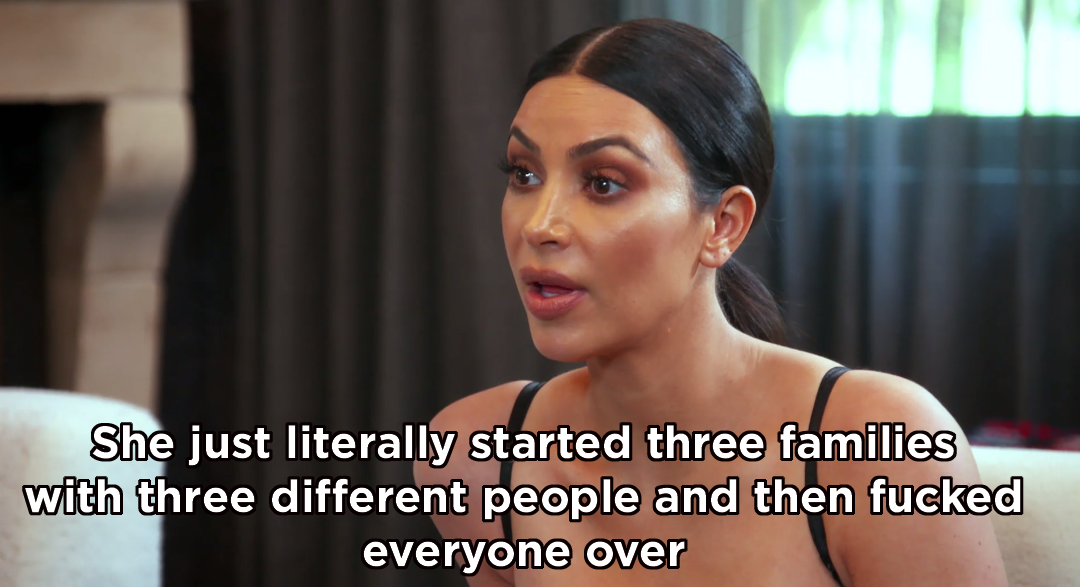 6.
Kris gets very emotional when she says she'll take her "amazing" memories from her marriage to Caitlyn and move on, by "being the bigger person."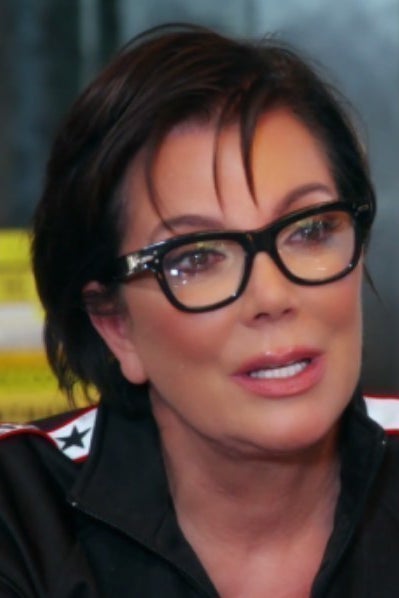 7.
Kim says she's lost all respect for Caitlyn.
8.
Kendall is visibly shocked when Kim tells her Caitlyn claimed the Kardashians were "upset" about her transition.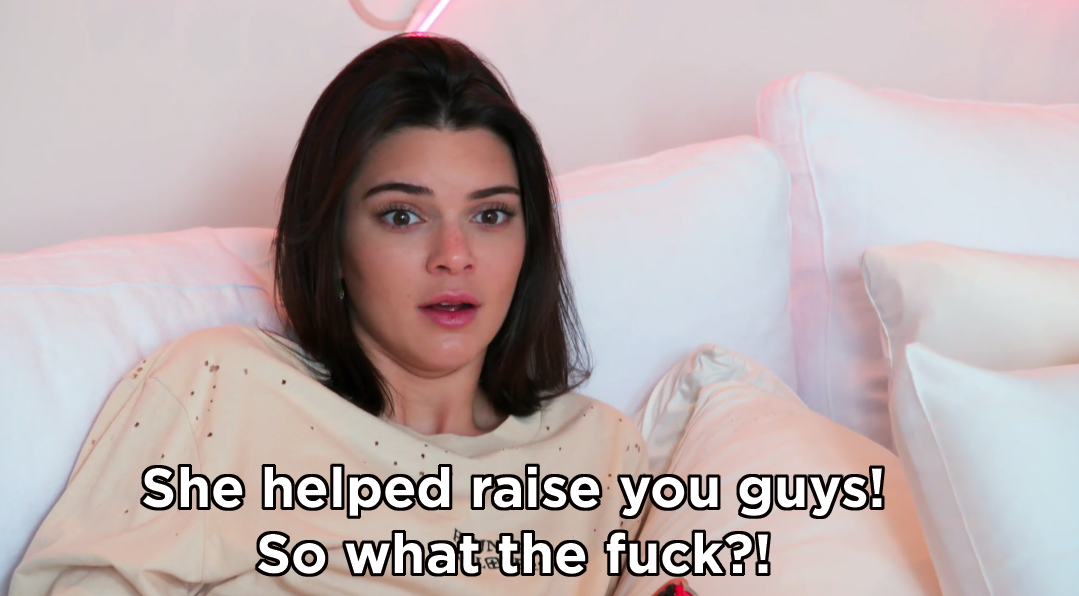 9.
Kendall also says that Caitlyn's comments about her half-siblings hurt the most – not only because Caitlyn helped to raise them, but because the Kardashians are "still part of her blood."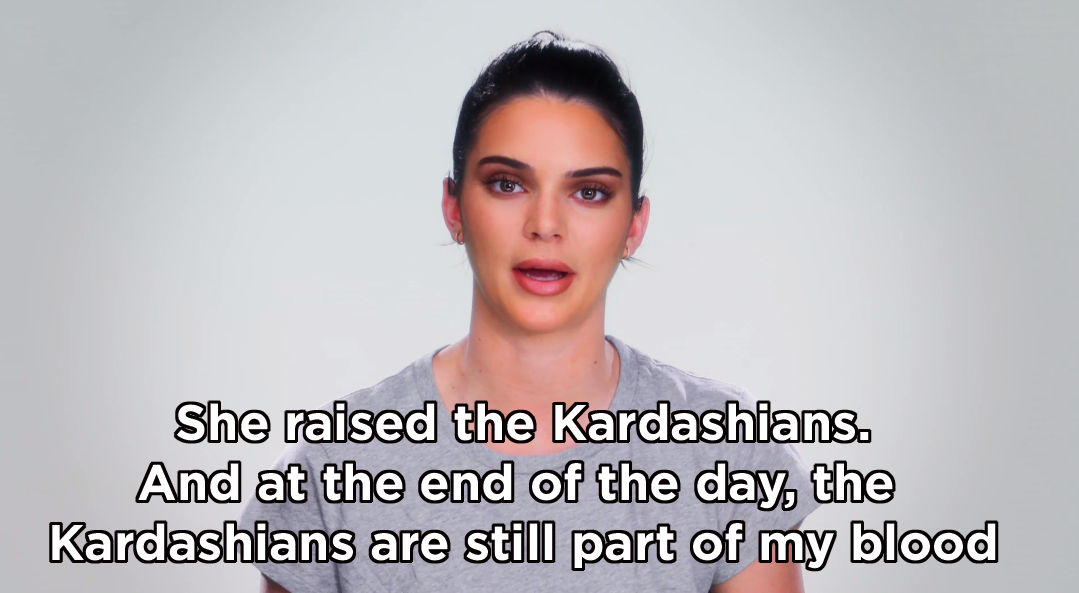 10.
And, in the moment of the episode that proves just how deep this rift is in danger of becoming, Kendall states that Caitlyn is "pushing herself away" from the whole family.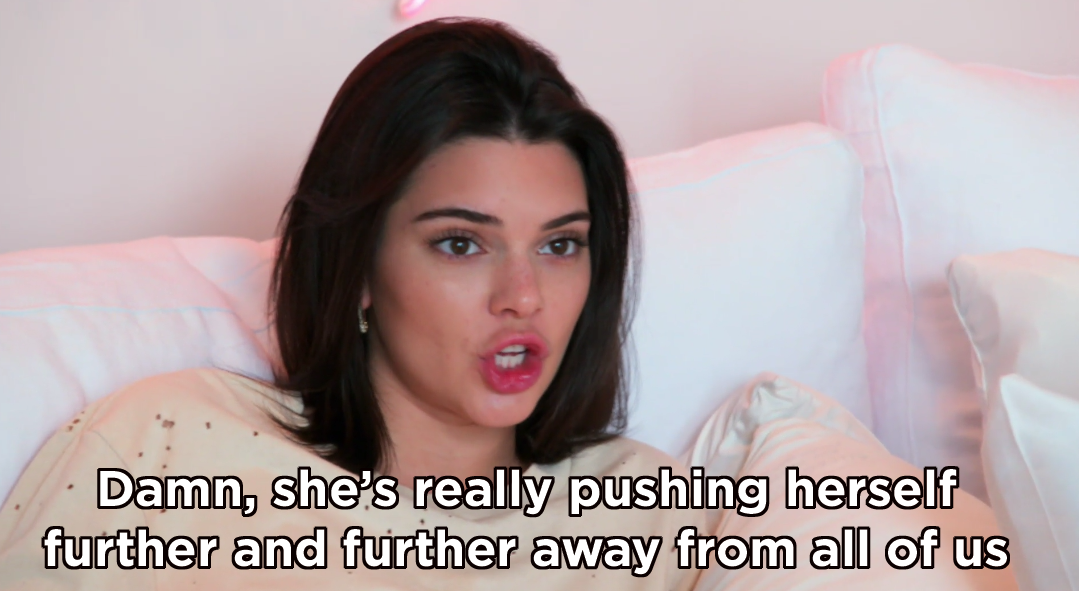 11.
Kendall gets really riled up discussing Caitlyn's negative comments regarding the Kardashians to Kris, at one point banging the table in frustration.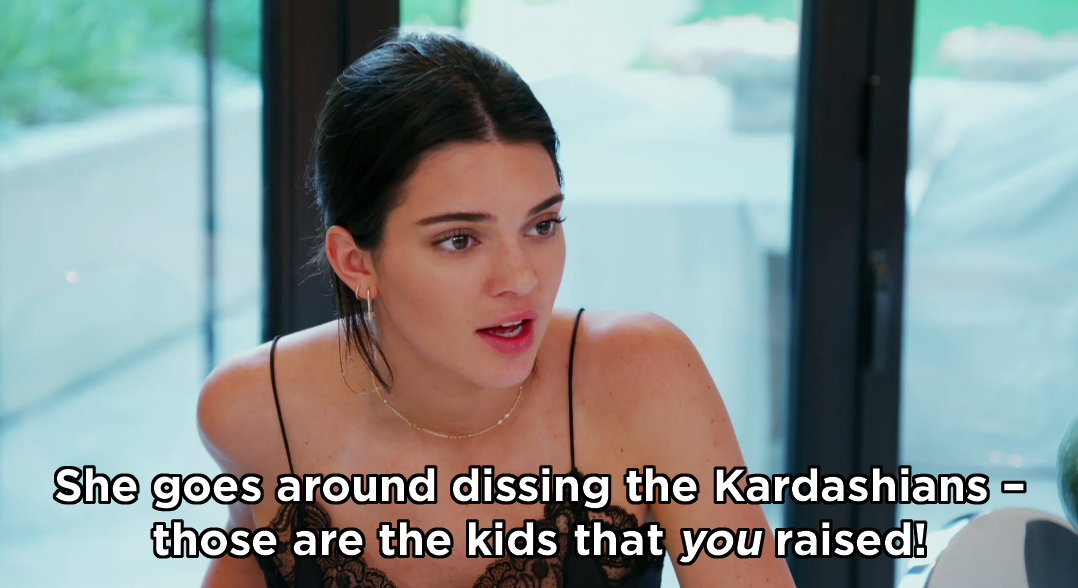 This is Kris's response.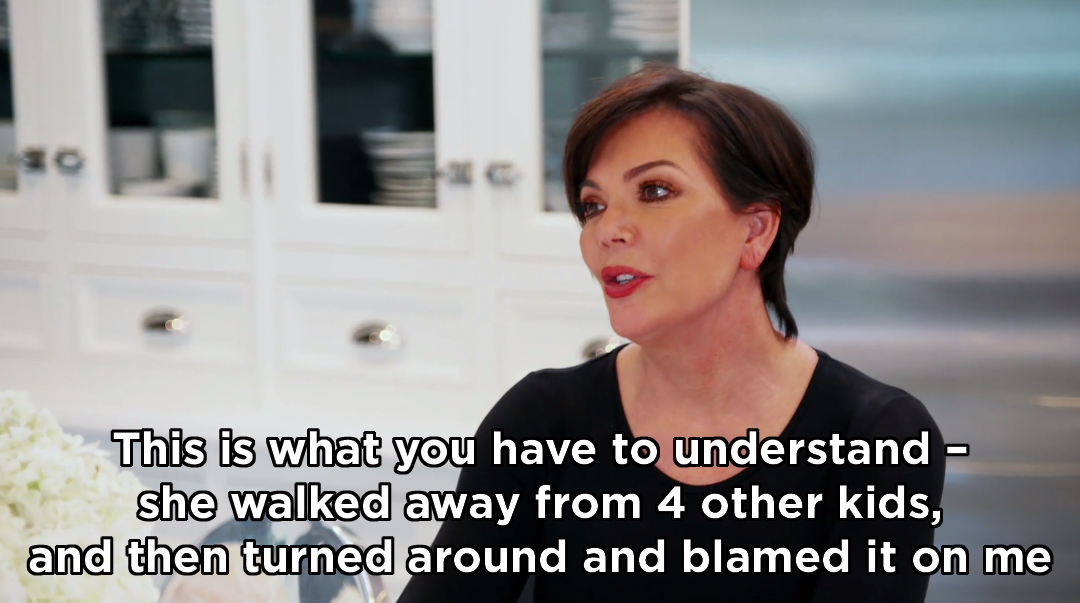 12.
And, finally, Kendall implies that she and Kylie will continue to have a relationship with Caitlyn without involving Kris and the Kardashians.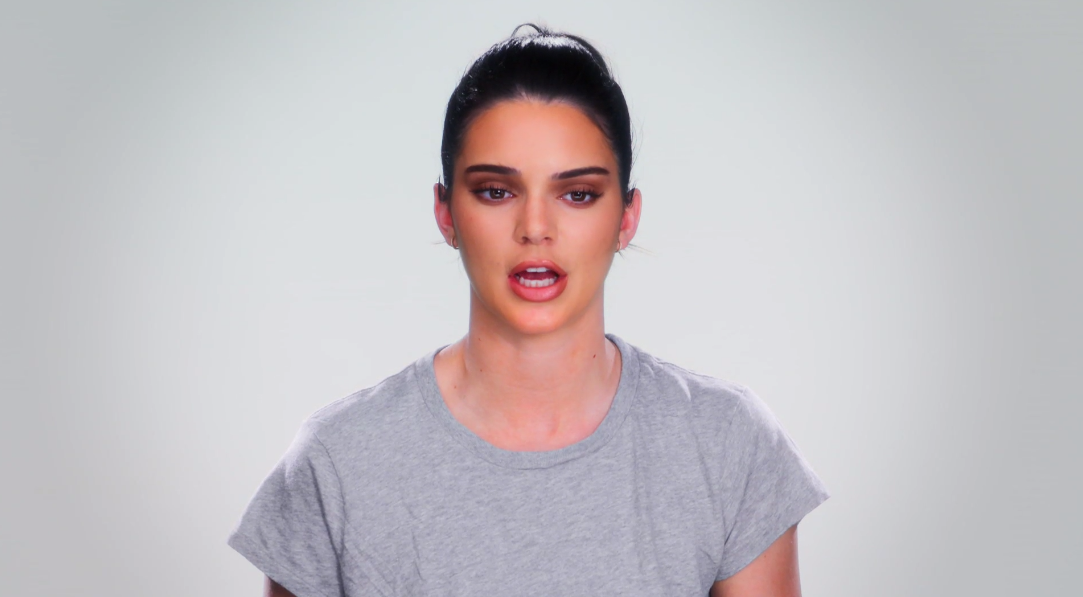 And so concludes the drama surrounding Caitlyn's book. For now.
A spokesperson for Caitlyn Jenner had no comment when contacted by BuzzFeed.
This episode aired last Sunday on E! in the US, and will be shown on Sunday 11 June at 9pm on E! in the UK.