We all know that Katy Perry is one hell of a great performer, and we also know that she loves her ~Katy Cats~.
And so, at the end of her amazing Glastonbury set, Katy decided to get as close to her fans as possible.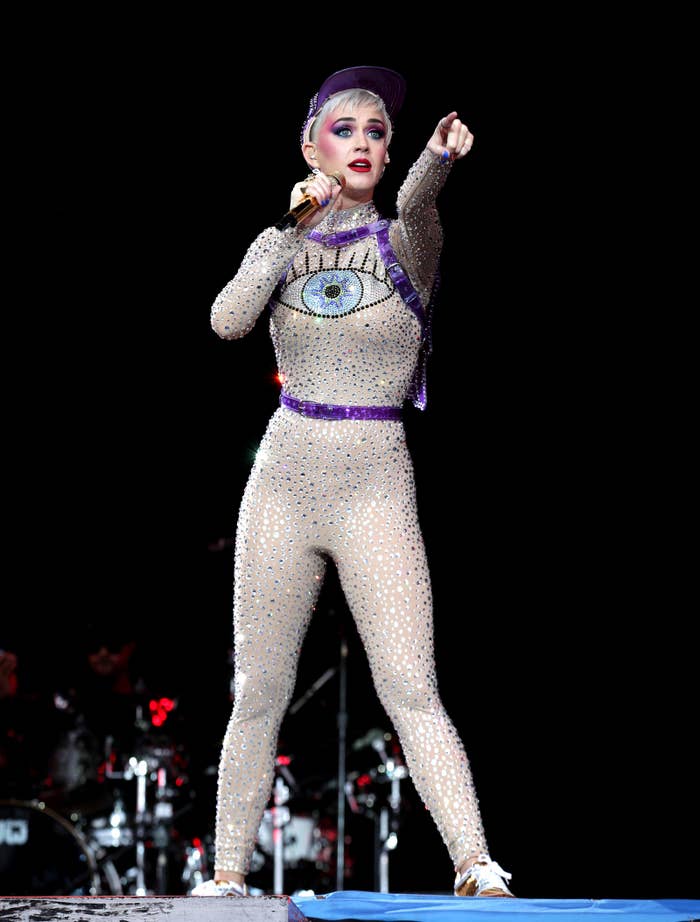 By jumping into the audience...
And just after security fished her out...
She jumped back in again.
And actually lasted a fair while before security helped her out a second time.