This Celeb Has Wished Her Former Best Friend Dead
Katie's husband had a 10-month affair with her friend – and many are asking why Katie is blaming the friend and not him.
Katie Price has had a tumultuous life to say the least. But perhaps the most shocking chain of events occurred two years ago.
While six months pregnant, Katie discovered that her husband, Kieran Hayler, had had a 10-month affair with her best friend of 20 years, Jane Pountney.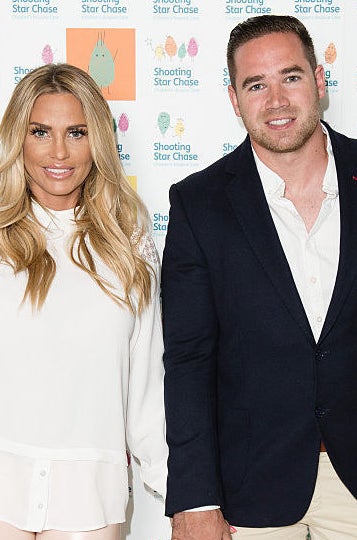 It was later revealed that Kieran had also slept with another of Katie's friends during this period too.
Katie announced the news on Twitter, telling the world she intended to divorce Kieran.
However, once he was diagnosed with a sex addiction, Katie decided to help him through therapy and the pair renewed their wedding vows nine months later.
But now Katie's latest instalment of her autobiography is due for release, she's been discussing the betrayal, labelling Jane a "cold-hearted bitch" and revealing she wishes Jane was dead.
Speaking to The Sun, Katie revealed the extent of her hatred.
She said:
Jane is a cold, calculating, evil, manipulative bitch who I hope dies in a car crash or in a very painful way. If she was on fire in front of me I wouldn't even spit on her. I hope she rots in hell. I hope everything bad that could happen to her in life does happen.
However, people were quick to criticise Katie for wishing Jane dead, especially as the interview fell on the anniversary of 9/11.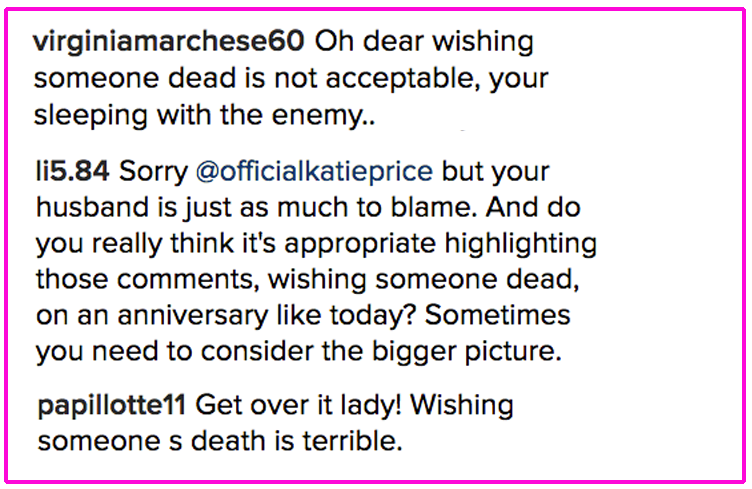 While others pointed out that she wasn't wishing death on her husband.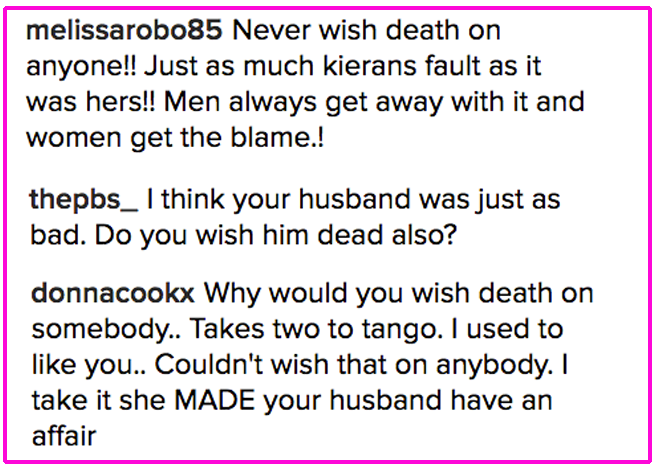 And plenty more questioned why the blame was being laid solely with Jane and not Kieran.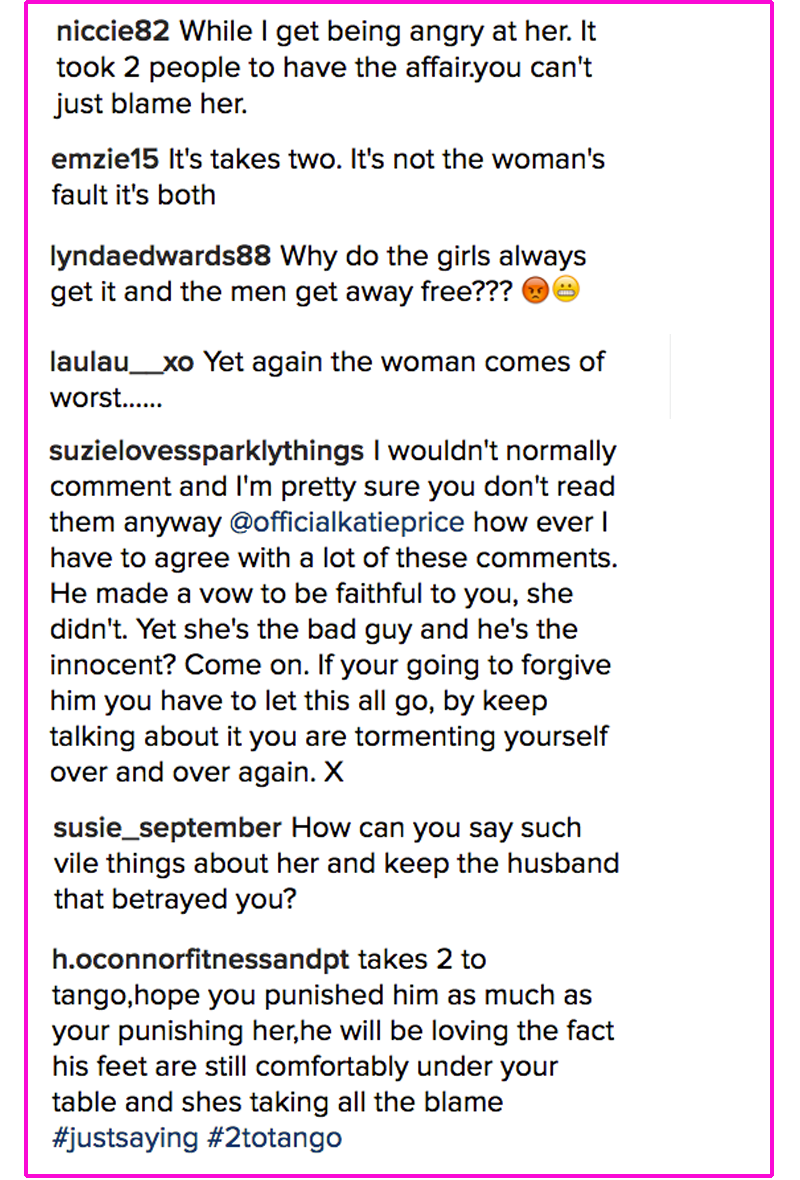 Some brought up the fact that in the serialisation of her book, Katie revealed she herself had an affair with a married man, and branded her a hypocrite.

But there was support for Katie, and praise for her for making it through the ordeal.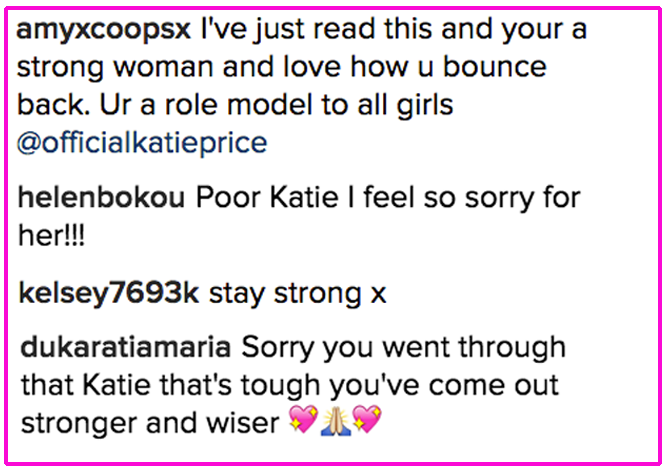 Never let it be said that Katie doesn't know how to divide opinion!