Given that they're one of the most famous and public families on the planet, it's pretty rare for a day to go by without one of the Kardashians being papped.
As a result, many Kardashian/Jenner fan accounts on Instagram have increasingly been adding paparazzi photos to their pages alongside the usual selfies and videos from social media.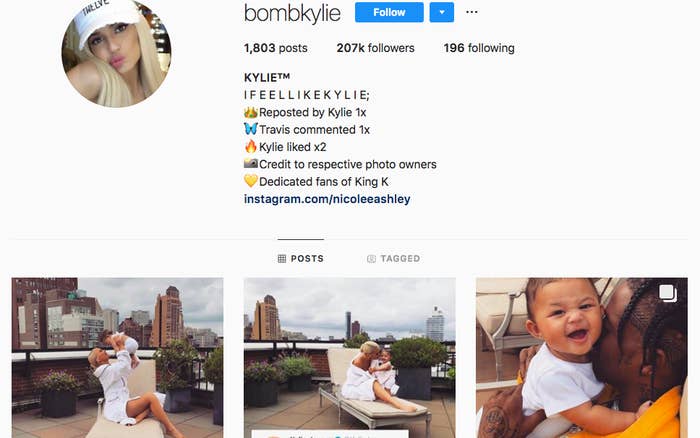 However, because of copyright law and image licensing, the paparazzi and photo agencies have both been clamping down on their images being shared on social media.
As a result, many fan accounts have been either suspended or shut down entirely.
It's something that sparked a huge discussion over on Khloé Kardashian's Twitter, after she revealed that she has to license paparazzi photos of herself before she can post them on her own social media accounts.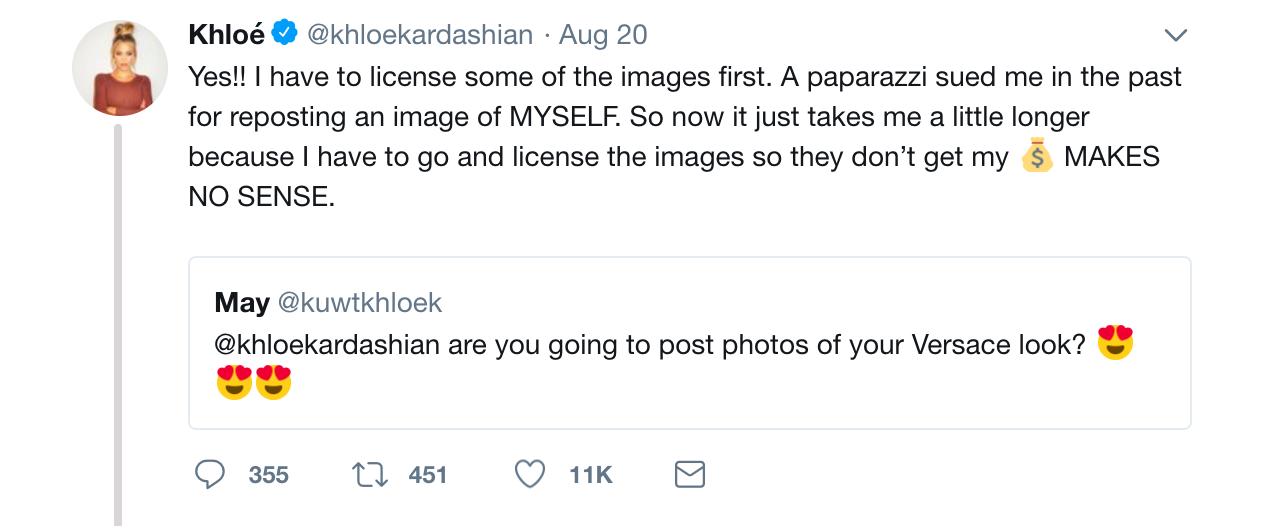 And that led to fans telling her that many fan accounts had been shut down for failing to licence images.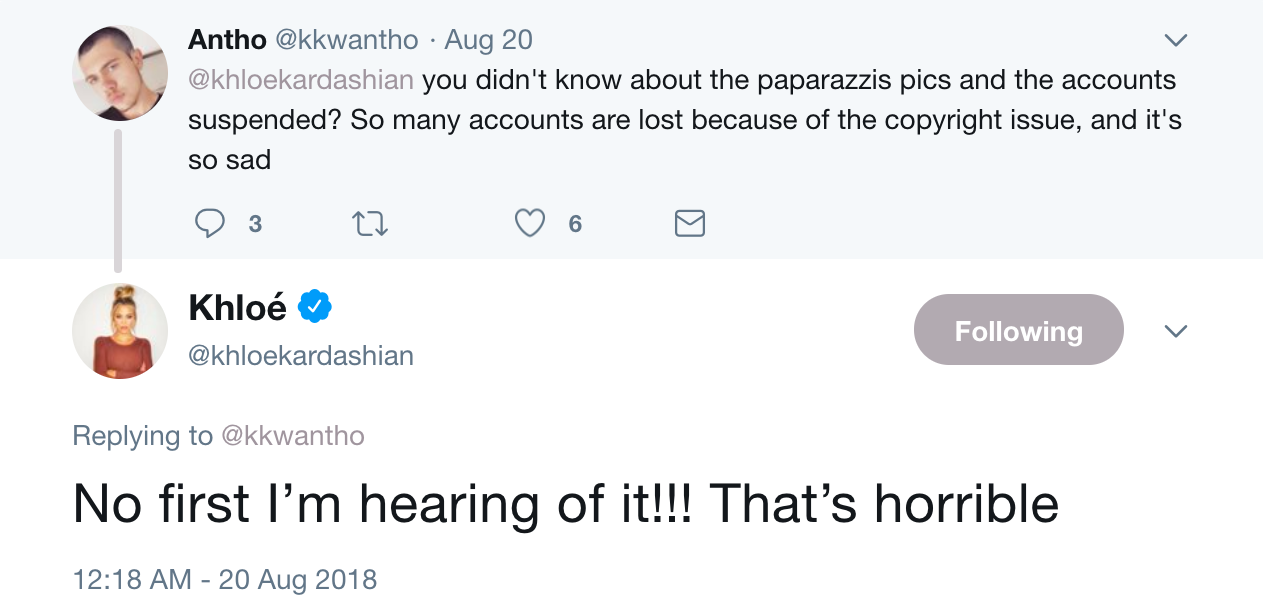 Fans drew particular attention to the deletion of the Instagram account @Khloekdoll which had amassed 1.2 million followers. Other fans shared an ongoing list of all the accounts that have been deleted, although the precise reason for the deletion of these accounts remains unclear.
She asked fans whether the paparazzi wanted credit or payment, and it turns out the answer was the latter.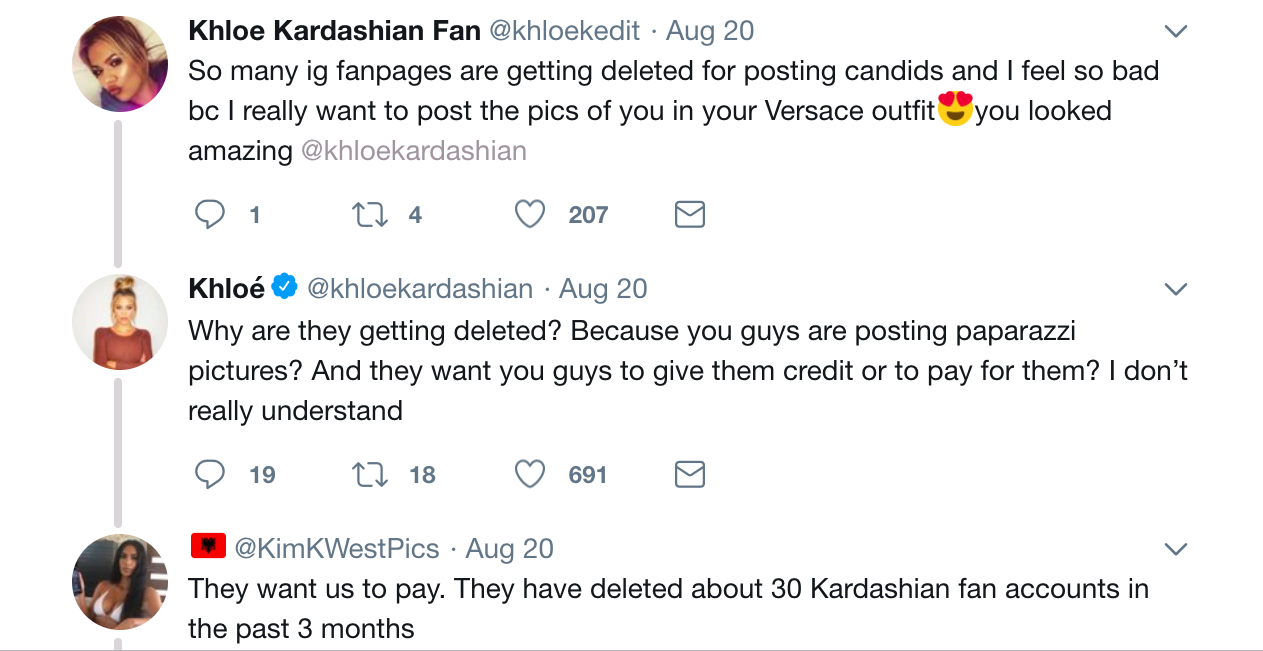 Khloé thought this was "bizarre," and questioned why credit wasn't enough.
She went on to call the situation "whack as fuck" and queried why the photo agencies were targeting certain accounts when "literally so many people" post paparazzi images.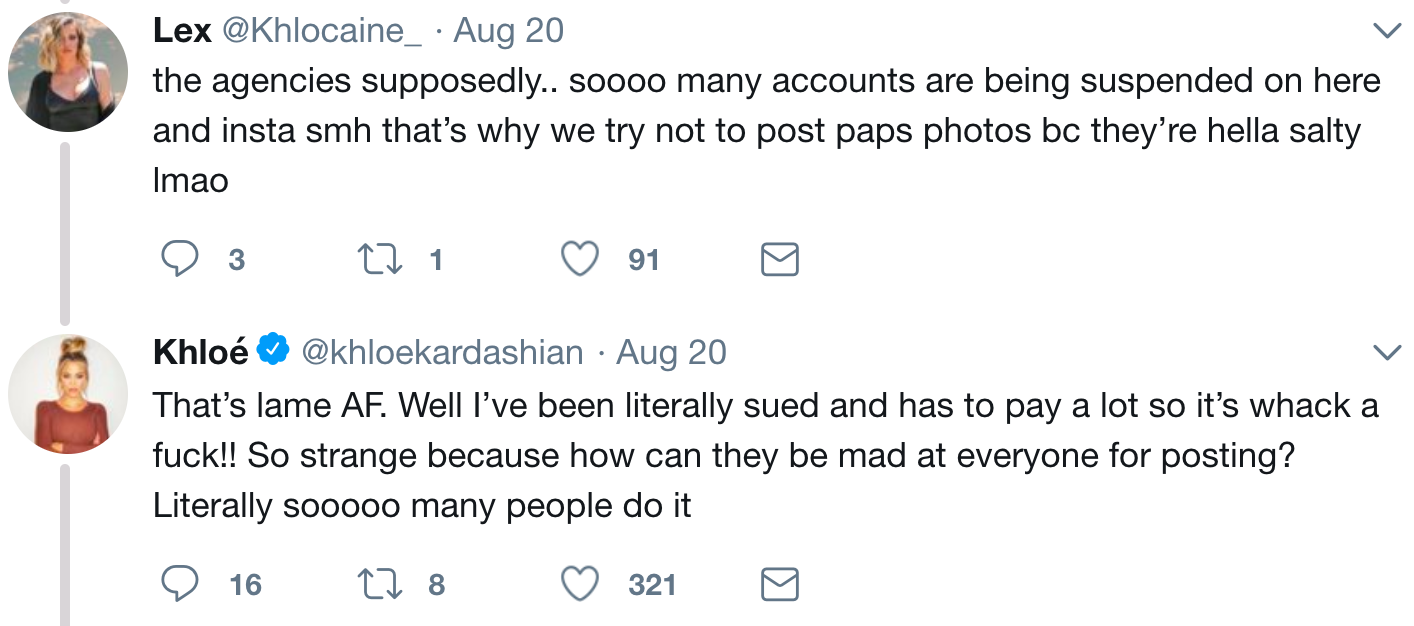 And Khloé added that she finds it mindblowing that she has to license images of herself.

Especially since the paparazzi "stalk and harass" her.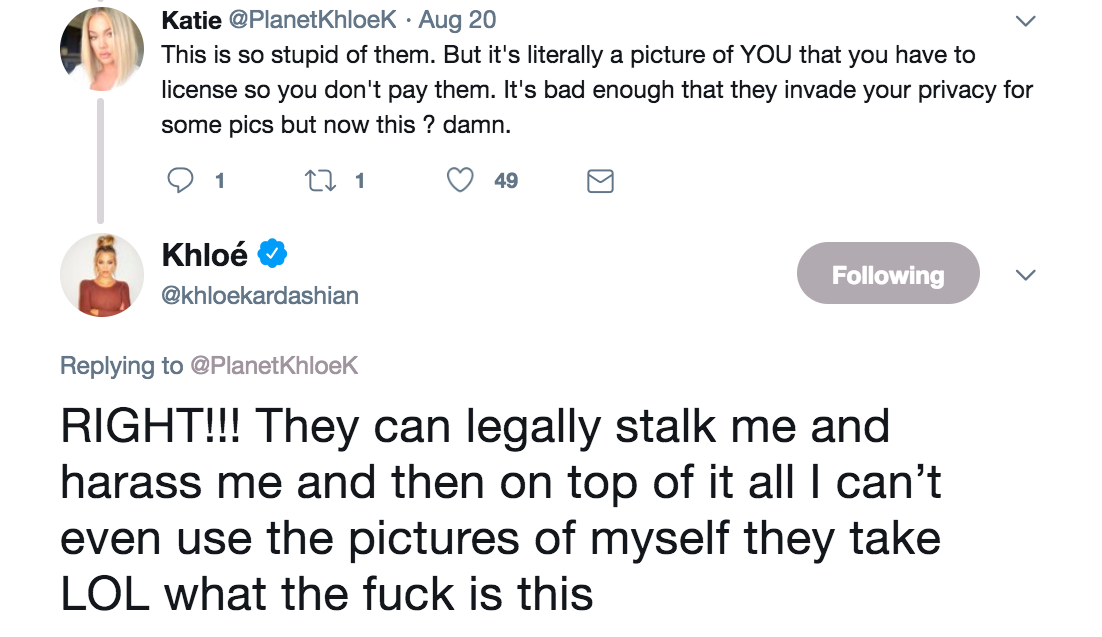 And when someone suggested Khloé start hiding from the paps and taking her own images so fans could use them without issue, she said she would.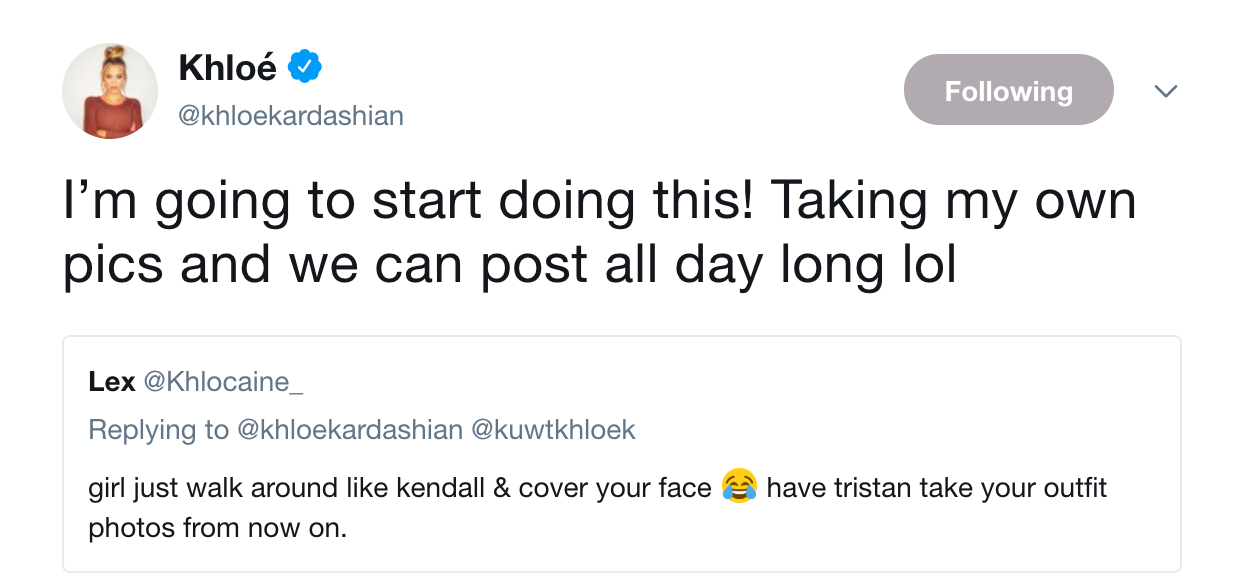 But then Kim decided to weigh in on the situation as well, tweeting to say that she "hates" that fan accounts are being closed, suggested she set up her own photo agency before revealing she'd be "brainstorming" with the rest of the family to find a solution.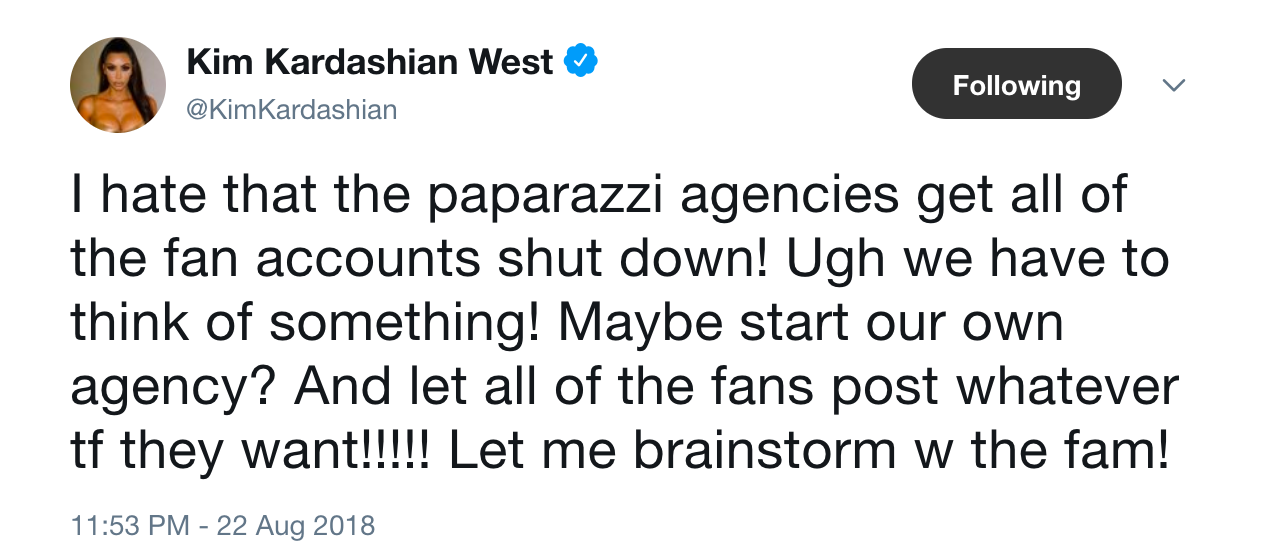 Many fans thanked Kim for acknowledging the problem and begged her to find a solution.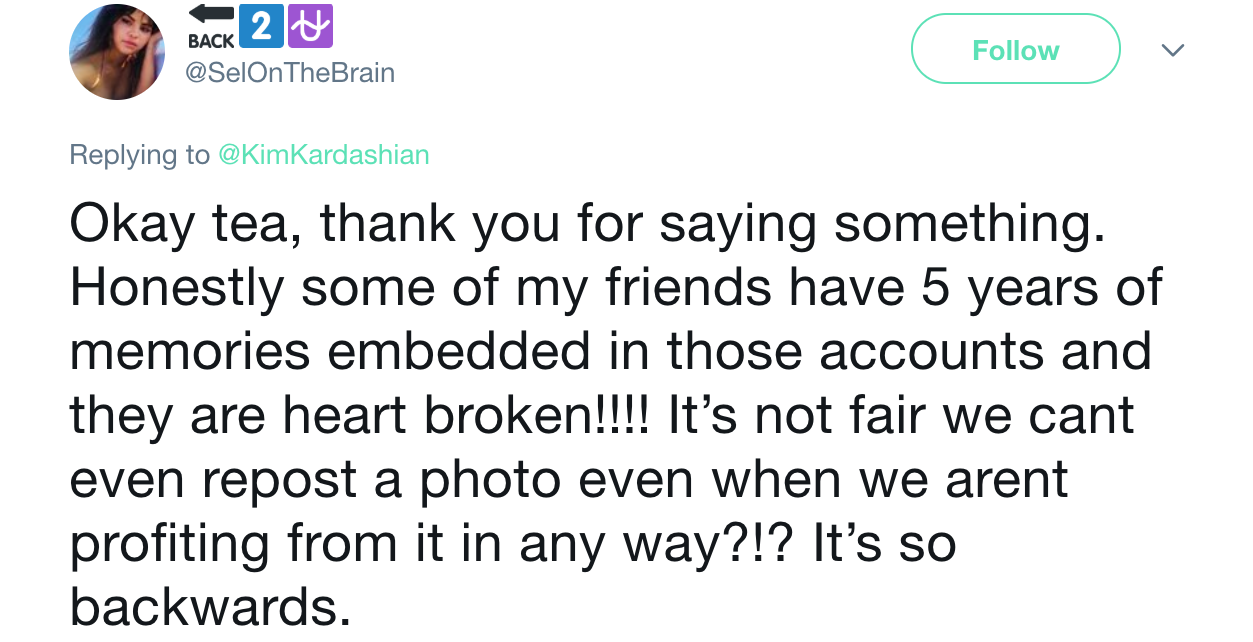 But it remains to be seen whether the Kardashians will win this fight...