The Kardashians May Be In A Major Feud With Their Former Best Friend Larsa Pippen. Here's Everything You Need To Know.
Well, this looks messy.
If you've spent any time ~keeping up~ with the Kardashians over the last 13 years, you'll probably be aware of their BFF, Larsa Pippen.
Larsa started off as Kim's friend. In fact, they've been in each other's lives since 2012, with Kim frequently referring to Larsa as her "best friend" and "the most positive person [she] knows".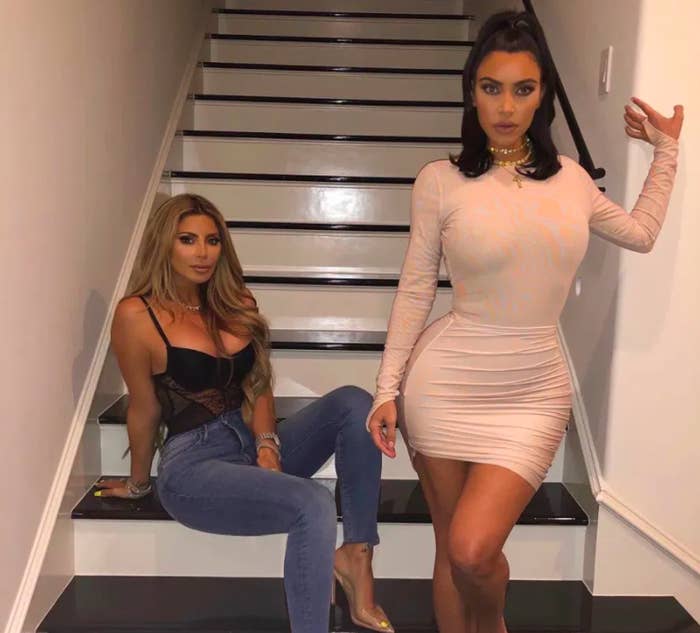 Larsa went on to appear in multiple episodes of Keeping Up With The Kardashians as Kim's number one confidante, and when she began having kids, their families became super close.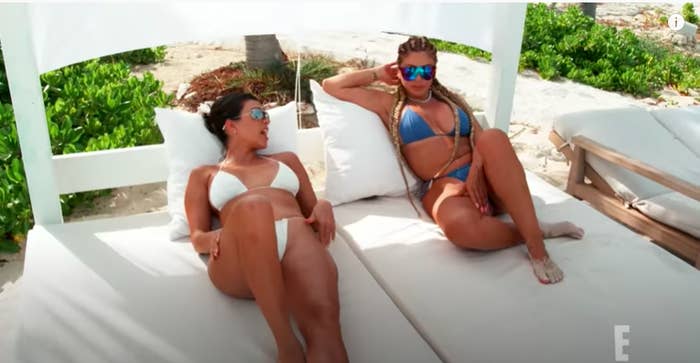 Then, when Kourtney and Larsa's respective long-term relationships broke down at around the same time, the pair appeared to bond even more strongly and soon became inseparable.
In fact, at one point Kourtney suggested that Larsa had been a more supportive and positive influence on her life than her own sisters during one of many arguments between the trio.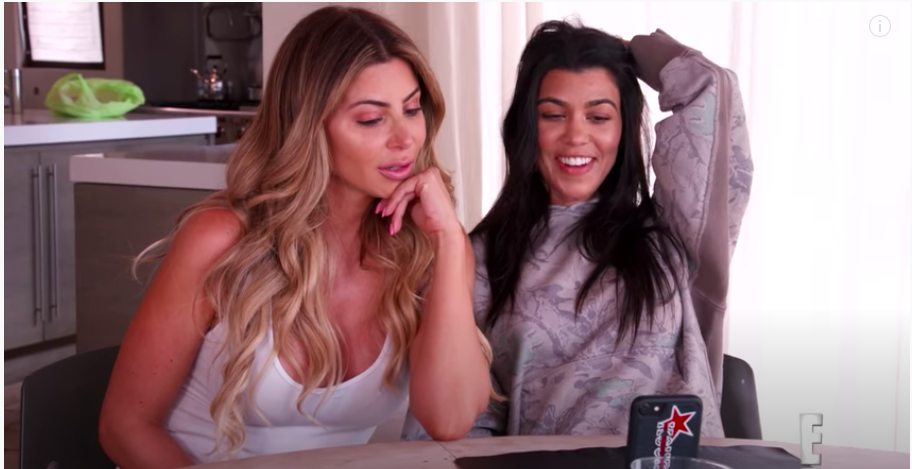 Larsa was also one of the most vocal supporters of Khloé during the Tristan Thompson/Jordyn Woods cheating scandal last year. In the hours after the news broke, Larsa repeatedly and publicly called Jordyn out on social media — so much so, in fact, that Kim eventually intervened and told her to stop.

So, it's come as quite a surprise to learn that all three of the Kardashian sisters have mysteriously unfollowed Larsa on Instagram, sparking rumours of a feud.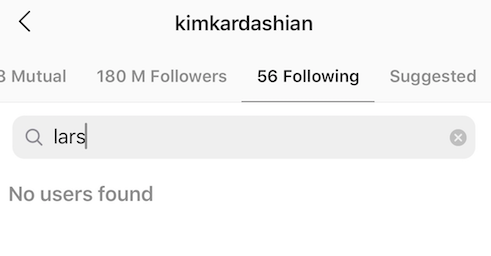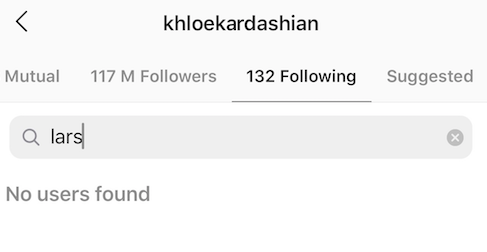 And, proving that this apparent fallout isn't one-sided, Larsa has also not only unfollowed Kim, Khloé and Kourtney, but deleted numerous photos of herself with the Kardashians from her feed too.
She also posted this photo two days ago — around the same time she unfollowed the Kardashians — with a caption reading: "Drama free zone."
But as the internet began erupting with theories about the apparent feud, Larsa hopped onto Instagram to make it clear that she would be ignoring them all.
"I woke up this morning blessed and see that everybody is focused on who I am following and who I am not following on social media," she wrote.
"I am focused on my children, my new fitness brand ... and my relationships in real life," she added. "Praying that everybody finds peace in their own lives and focus on what brings THEM happiness."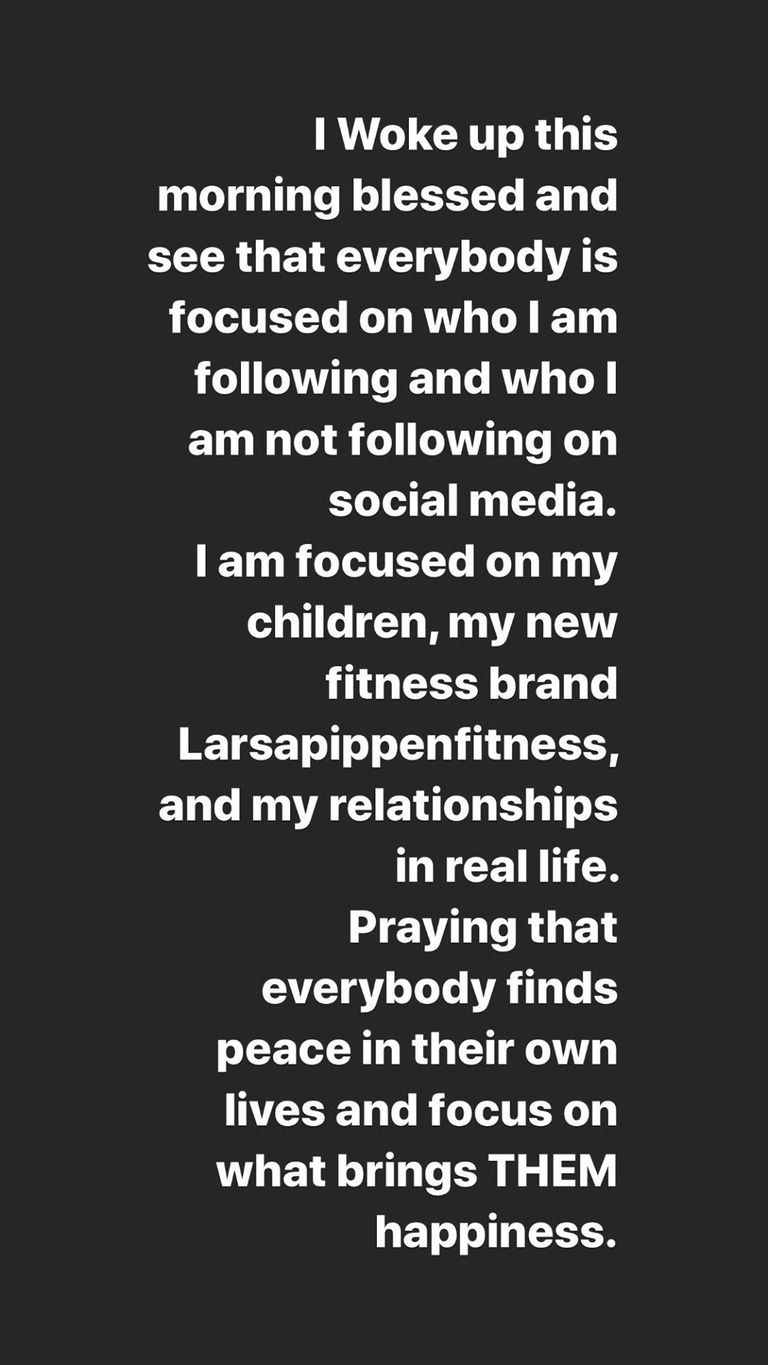 But to make matters even more complicated, around three hours after Larsa's post, Jordyn Woods allegedly liked this tweet from a person appearing to claim that the reason for the Kardashians unfollowing Larsa was because she'd "slept with Tristan Thompson".
We'll let you know of any further updates as they happen.
BuzzFeed News has contacted representatives for Larsa Pippen and Jordyn Woods for comment.