Last week's episode covered the family's reaction to the news which broke just a day before Khloé went into labour.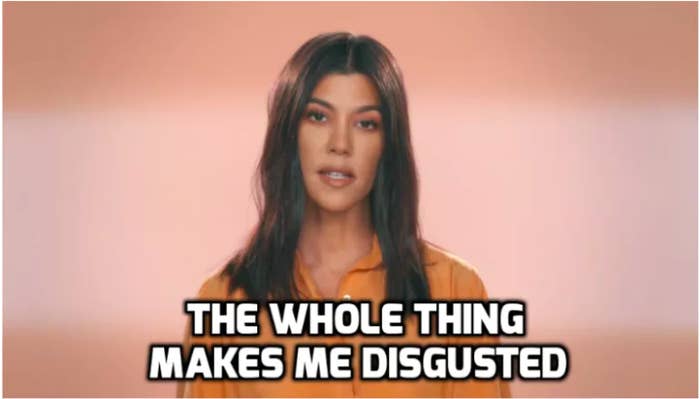 And at the end of the episode we saw Kim and Kourtney preparing to fly to Cleveland to be with Khloé. Kim revealed that she had no intention of speaking to Tristan when she saw him, but instead showed the gestures she'd make. The first involved her motioning that she was watching him, and the second was a throat-slitting gesture.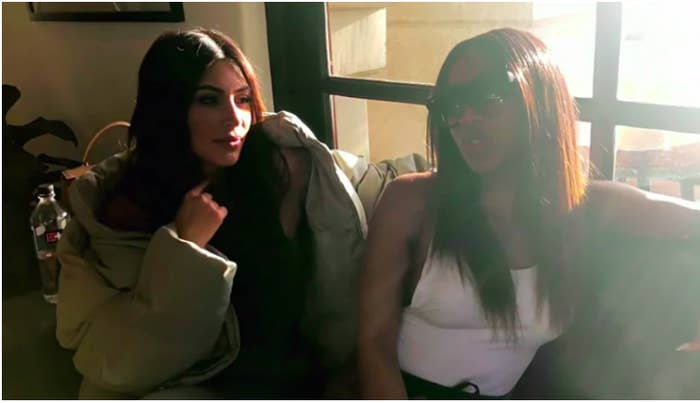 Well, a new teaser trailer for Sunday's episode shows the family coming face to face with Tristan in the delivery room for the first time since the allegations broke. And it's awkward as hell.
Firstly, we see the Kardashians arrive in the delivery suite as Tristan just stands looking awkwardly at his phone.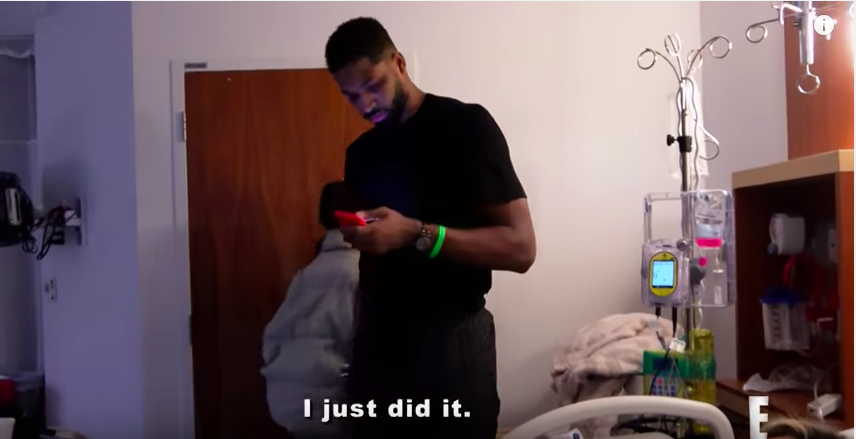 Kourtney goes on to hug everyone in the room aside from Tristan.
Then Kim asks to use the bathroom which just happens to be behind him. Tristan doesn't look up from his phone but opens the door to allow her in.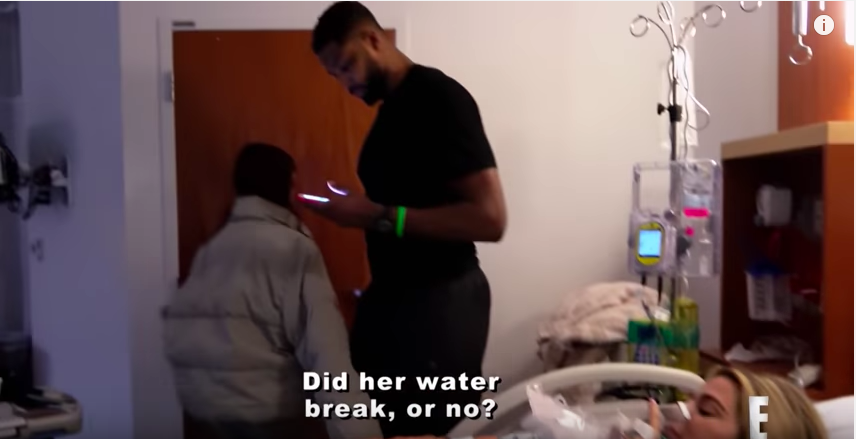 And when Kim comes out of the bathroom, she stands behind Tristan and makes those throat-cutting gestures she warned us about, while sticking her tongue out at him.
Khloé then asks whether the pair will actually acknowledge each other.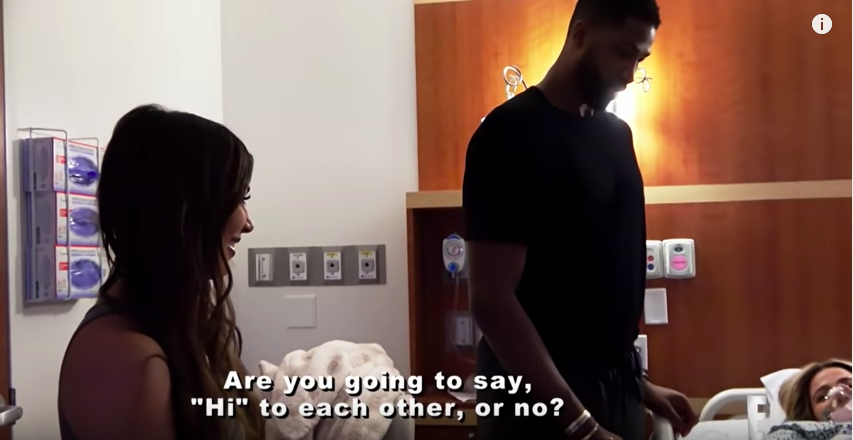 So they have an awkward hug.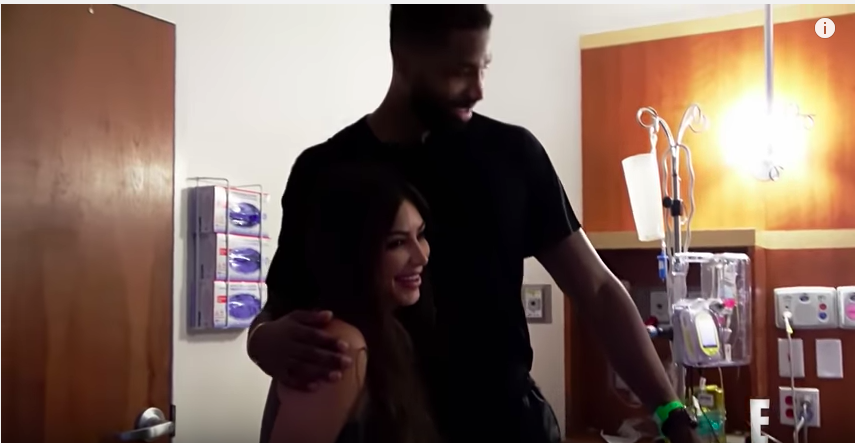 But when Tristan's head is turned, Kim makes her throat-slitting gesture at him a further two times.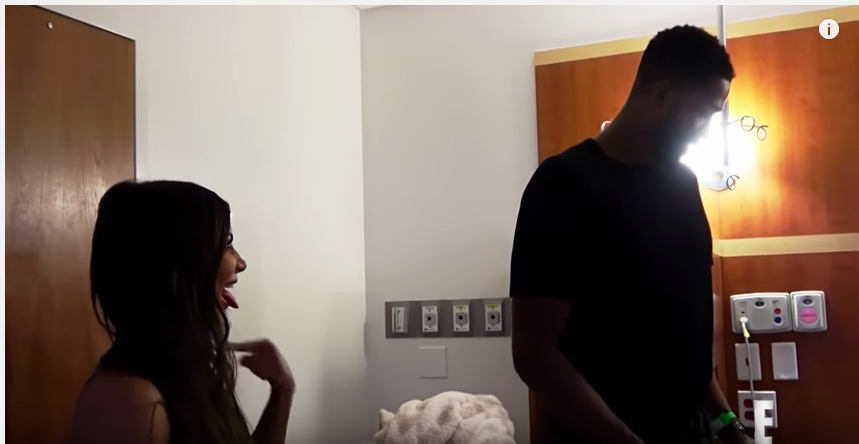 Kylie then calls Khloé on Facetime and says "hi" to everyone, but doesn't acknowledge Tristan.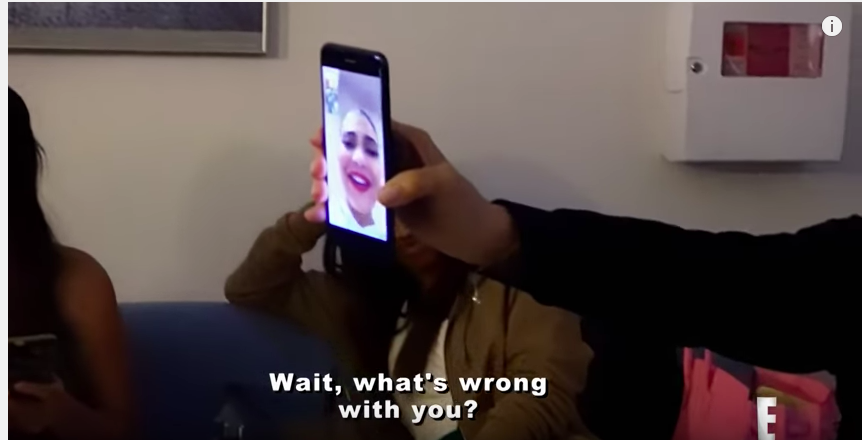 And, in her testimonial, Kim admits that she's dying to "go off" at Tristan, but accepts that now isn't the time.