Last night Kanye West FINALLY dropped his new album, The Life of Pablo, which has already been criticised as misogynistic thanks to a line about Taylor Swift.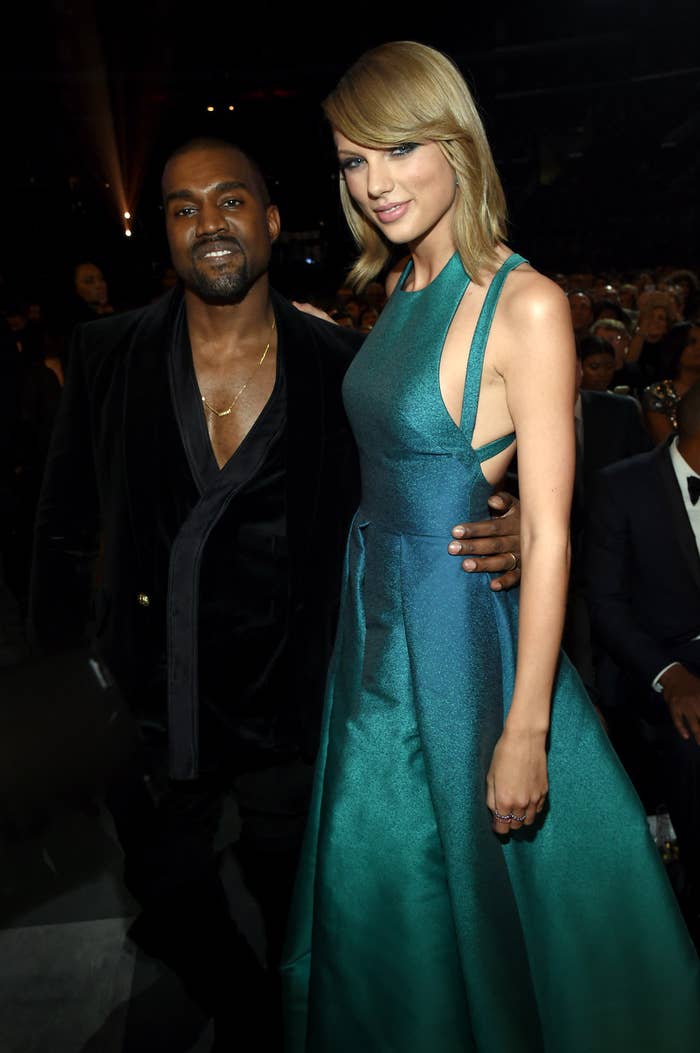 However, it's not just Taylor who's referenced on the album – Kanye also mentions Kim Kardashian's sex tape. 😐
The track "High Lights" features the lyric: "I bet me and Ray J would be friends / If we ain't love the same bitch / Yeah, he might have hit it first / Only problem is I'm rich."
The lyric makes reference to Ray J's 2013 track "I Hit It First", which is a three-minute-long reminder that he slept with Kim long before Kanye, in some form of competition in which Kim is positioned as nothing more than a compliant object.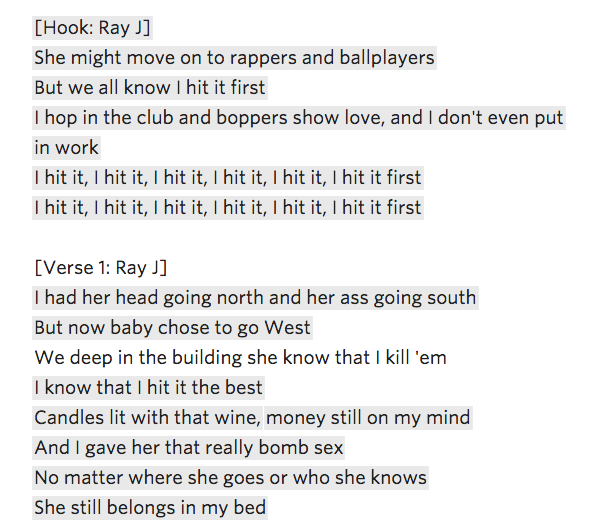 The track also, obviously, mentions their sex tape.

Despite the fact it was released without her consent, Kim's sex tape is used time and time again to shame her and belittle her achievements.
All of which makes the lyric in Kanye's track – which once again opens up the conversation around Kim's sex tape, and therefore the inherent misogynistic criticism of her – seem like an odd choice.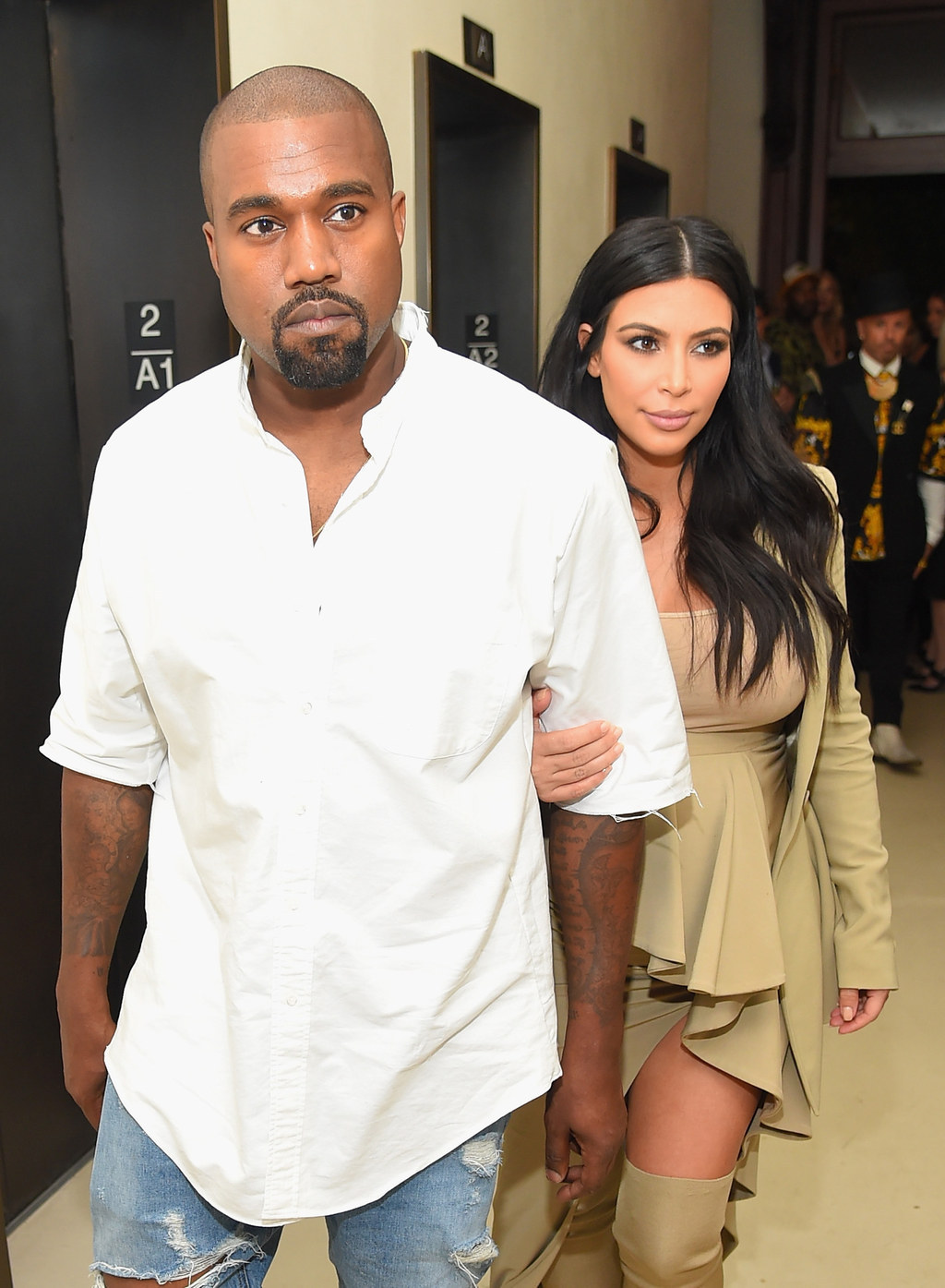 It's not the first time Kanye has mentioned Kim and Ray J's sex tape in his lyrics, though.
The 2012 track "Clique" features the line: "My girl a superstar all from a home movie."
It also comes just weeks after Kanye was criticised for slut-shaming his ex Amber Rose during his now infamous Twitter argument with Wiz Khalifa.

And since Kim has mentioned on more than one occasion that her sex tape was "the biggest regret" of her life and something she refuses to think about, maybe it's time Kanye left it in the past.