The reports first began when they were spotted chatting at length at the Universal after-party following the Brit Awards last month. And here they are having a convo with Mick Jagger.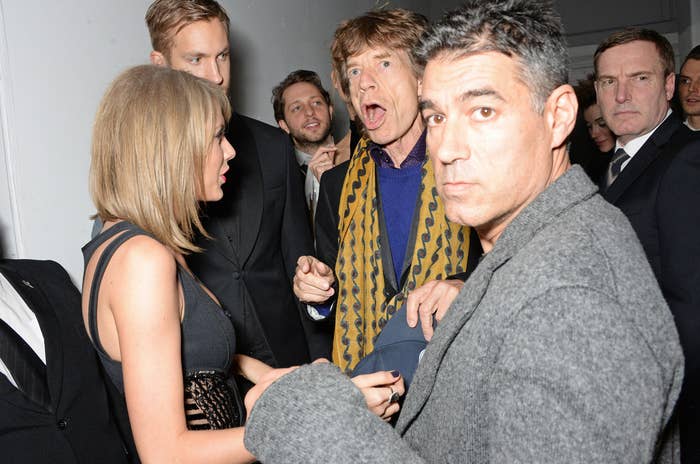 But then Taylor was spotted at a Calvin Harris concert in Las Vegas and the rumours continued.
However, last night the pair were spotted ACTUALLY TOGETHER outside of the studio, and, what's more, they were wearing MATCHING CLOTHES.
They were photographed talking to a fan outside Whole Foods, naturally, as that's Taylor's favourite place to shop.
And another onlooker snapped them walking away from the store in Nashville together.
Later that evening, Taylor performed at the opening night of the Kenny Chesney Big Revival Tour.
And guess who was next to her as she watched from the crowd? Only Calvin fricking Harris.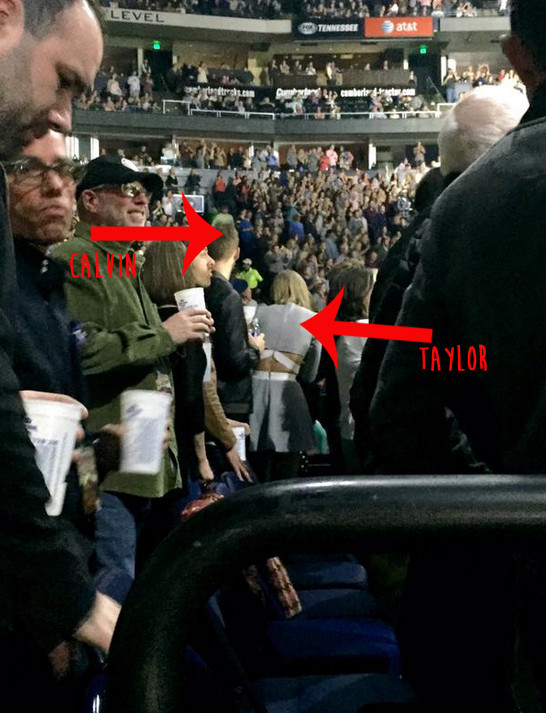 And then this photo surfaced, appearing to show Calvin with his arms around Taylor. It's blurry, we know, but it definitely looks that way.
So, let's forget about the music they might be making together, and imagine the BABIES. ❤️