You probably remember the absolute shit storm of drama that went down between Khloé Kardashian, Tristan Thompson, Kylie Jenner and Jordyn Woods earlier this year.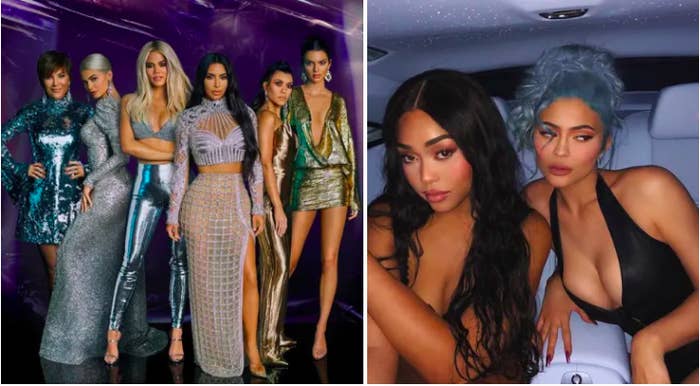 After Jordyn claimed that Tristan had kissed her as she left a house party but denied any further intimacy had occurred, Khloé went off on Twitter calling Jordyn a "liar". Everyone in the Kardashian/Jenner family, aside from Kylie, then swiftly unfollowed Jordyn on social media.
However, while Jordyn's mom has left several comments on Kylie's Instagram posts, neither Kylie nor Jordyn have publicly communicated in any way, meaning the status of their friendship remains unclear.
A few weeks ago, however, it was noted that Kylie had changed her Twitter header, which used to feature a photo of her with Jordyn, to one of just her.
And then, over the weekend, TMZ reported that Kylie had finally contacted Jordyn asking her to clear her belongings from her home.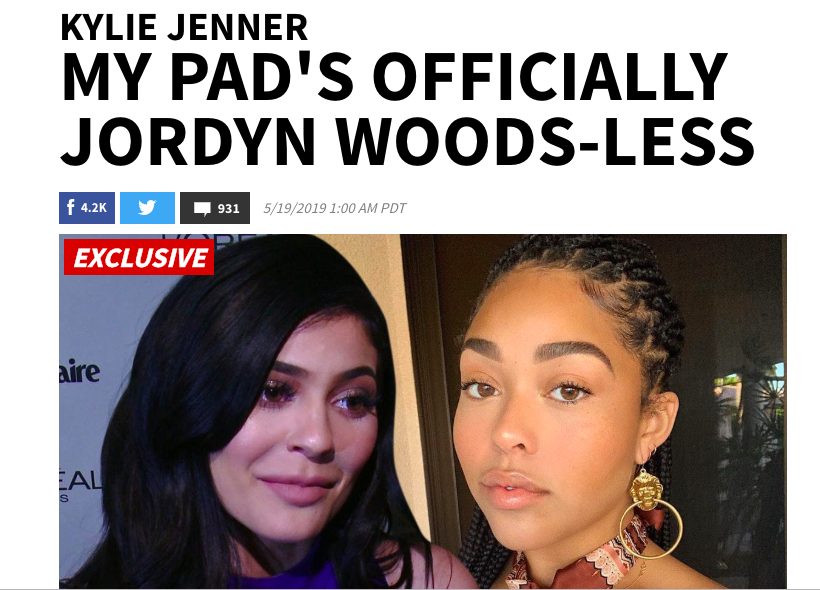 While neither Kylie nor Jordyn commented on the report, a day later Jordyn decided to post this photo on Instagram, alongside a caption which made it very clear that she's now living in her own place and has been for a while.
"Finally, my first piece of furniture arrived!" she wrote in the caption, "Designing homes is such a task but I'm having the best time doing it."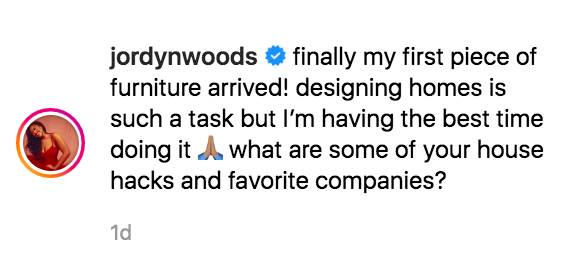 Now, this is all pretty significant since Kylie and Jordyn had been living in Kylie's Hidden Hills home for at least a year before all the ~drama~ went down. Jordyn confirming that she now has her own place not only validates reports that she was asked to move out of Kylie's when everything kicked off, but the finality of it all could mean that she and Kylie are moving on from their friendship for good.
Many people in the comments agreed, suggesting this was a sign that their friendship was over and proof of Jordyn evolving on her own.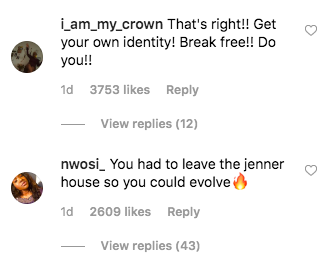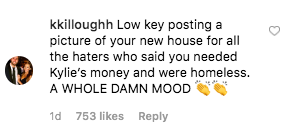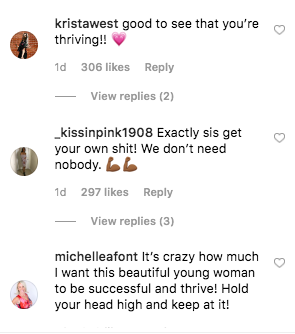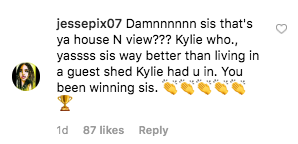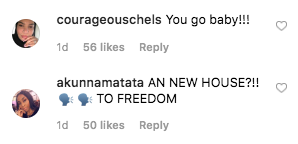 So, it looks like it's the end of an era for Kylie and Jordyn, but it remains to be seen whether they ever rekindle their friendship.
Spokespersons for Kylie and Jordyn have been contacted for comment.