Last week was full of unrelenting Kardashian drama, after Khloé split from her boyfriend and baby daddy Tristan Thompson amid reports he'd cheated on her with Kylie Jenner's BFF, Jordyn Woods.
Then on Friday, Jordyn sat down for a tell-all interview on Jada Smith's chat show, Red Table Talk. In the half-hour conversation which has now been viewed over 20 million times, Jordyn claimed that Tristan kissed her as she left a house party, but denied performing a lapdance or sleeping with him.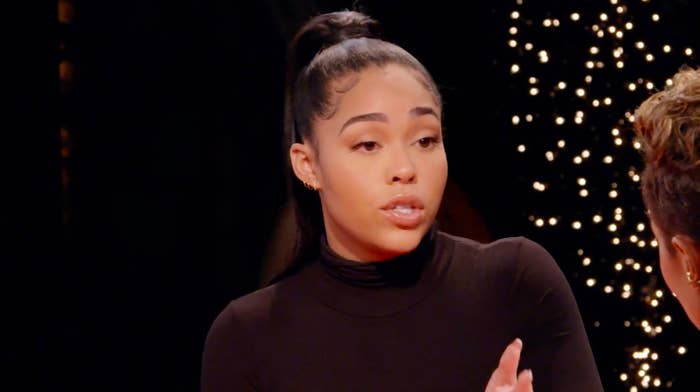 Khloé went on a Twitter tirade after the interview, accusing Jordyn of "lying" and being the reason for the split.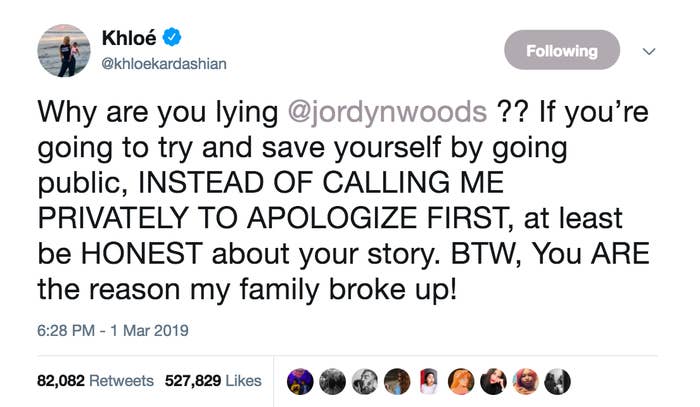 However, at the start of the interview, Jordyn revealed two small details which suggest Khloé and Tristan may have separated before the alleged cheating occurred.
First of all, when Jada asked Jordyn to tell the story of what happened on the night in question, she revealed that they were partying "at Tristan's house."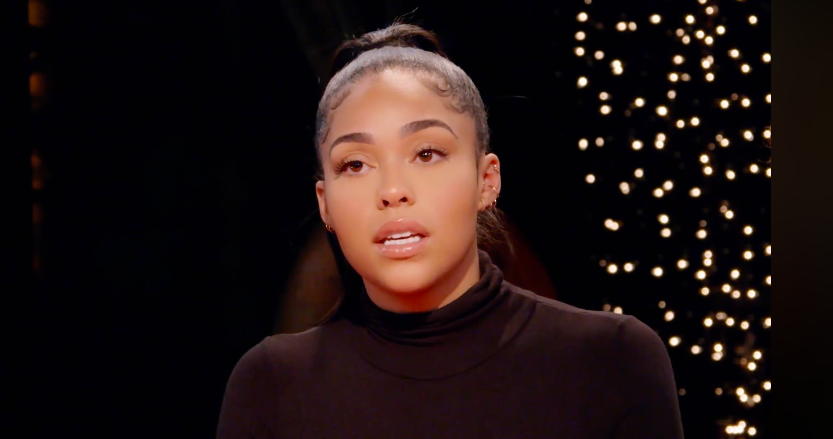 Now, if you follow Keeping Up With The Kardashians, you'll know that Khloé and Tristan divide their time between her home in LA and his in Cleveland.
But then Jordyn went on to make another comment, suggesting that Tristan was already Khloé's "ex" at the time of the party.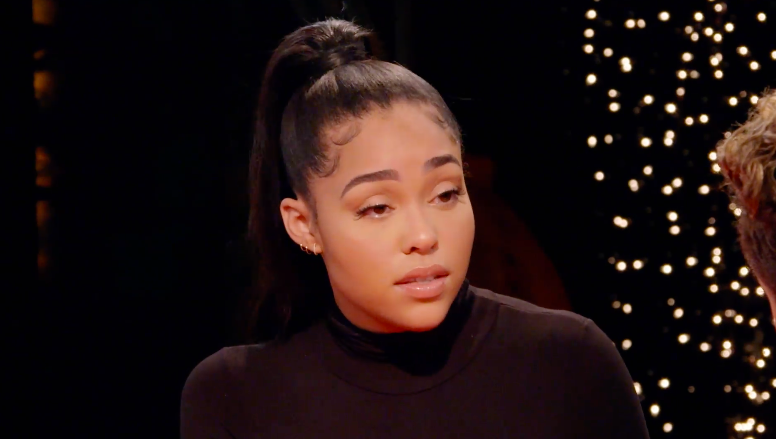 A few people immediately noticed the wording and wondered whether Khloé and Tristan had actually already separated at the time of the incident.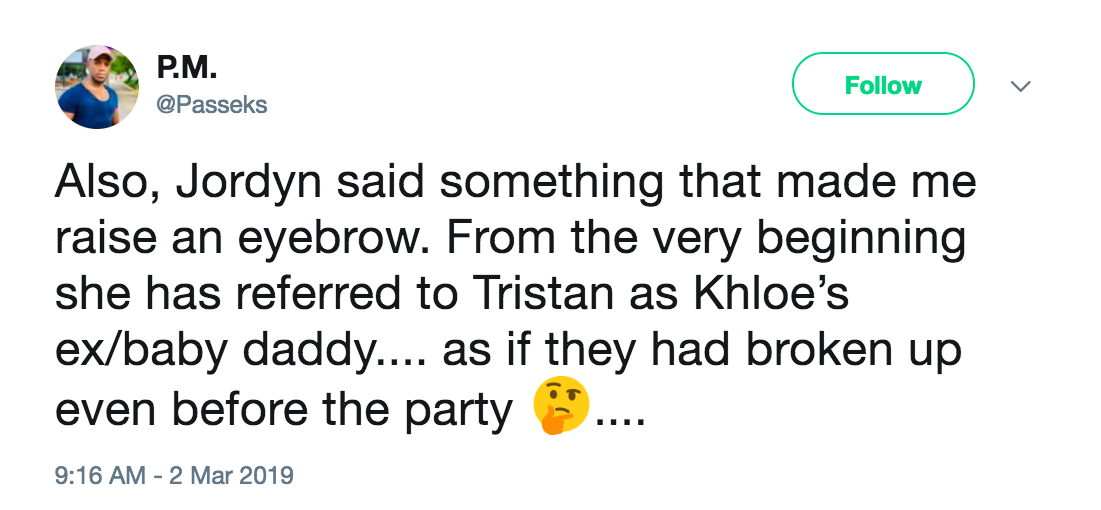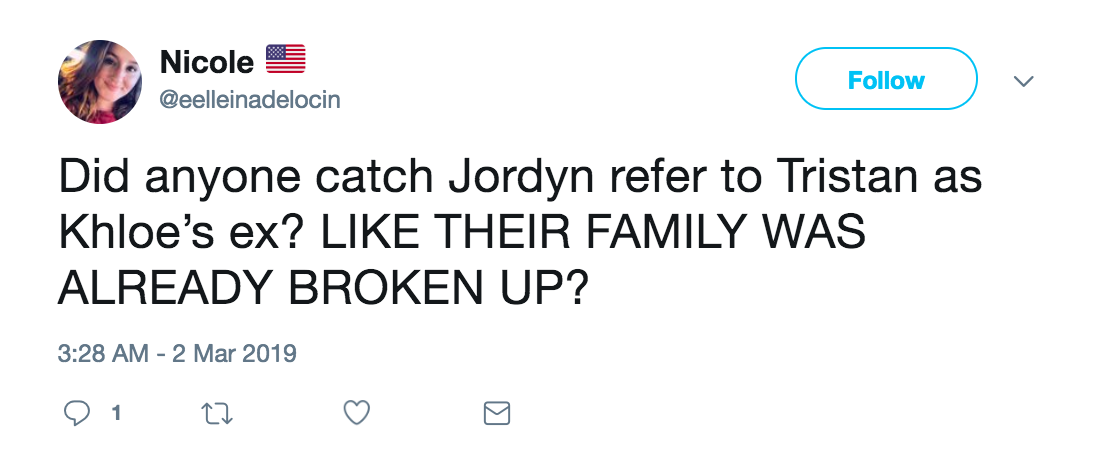 In fact, there's been increasing speculation over recent months that Khloé and Tristan split up a while ago.
Well, people began going off on Twitter, saying that Jordyn was being used as a "scapegoat" for KUWTK ratings if Khloé and Tristan had already split.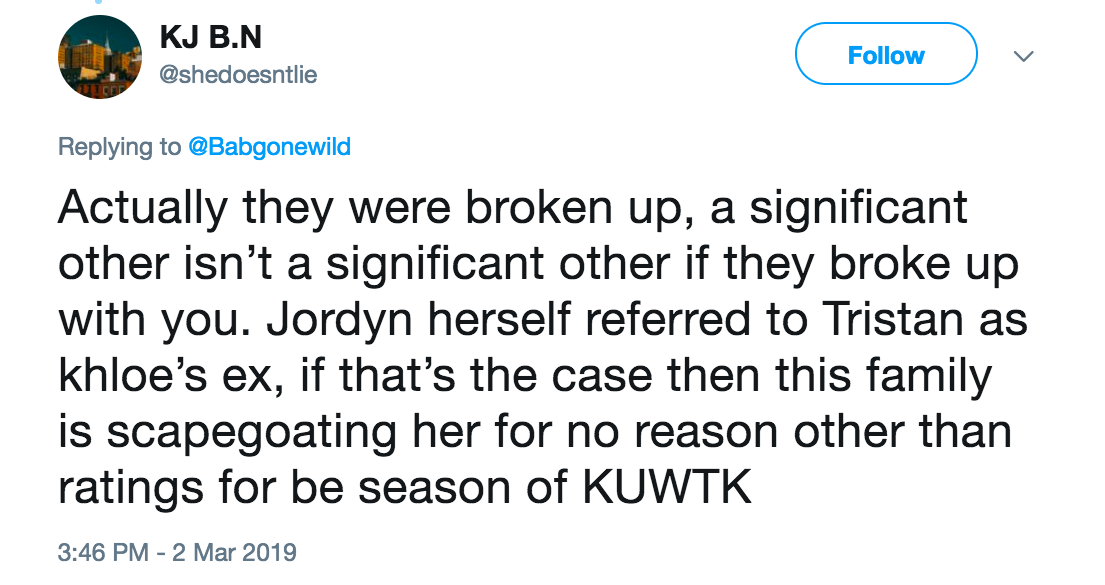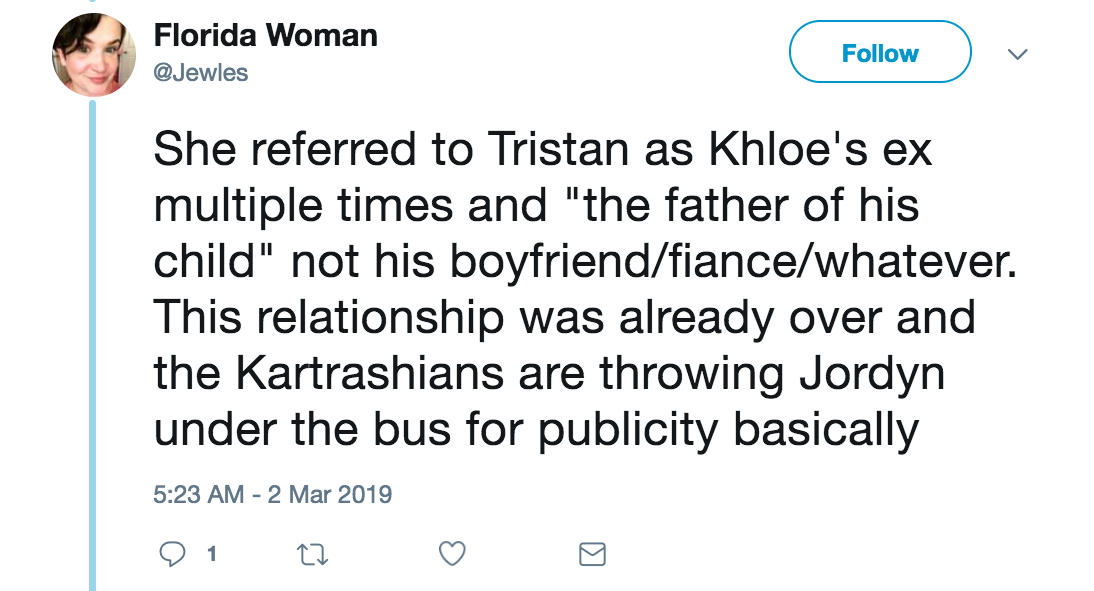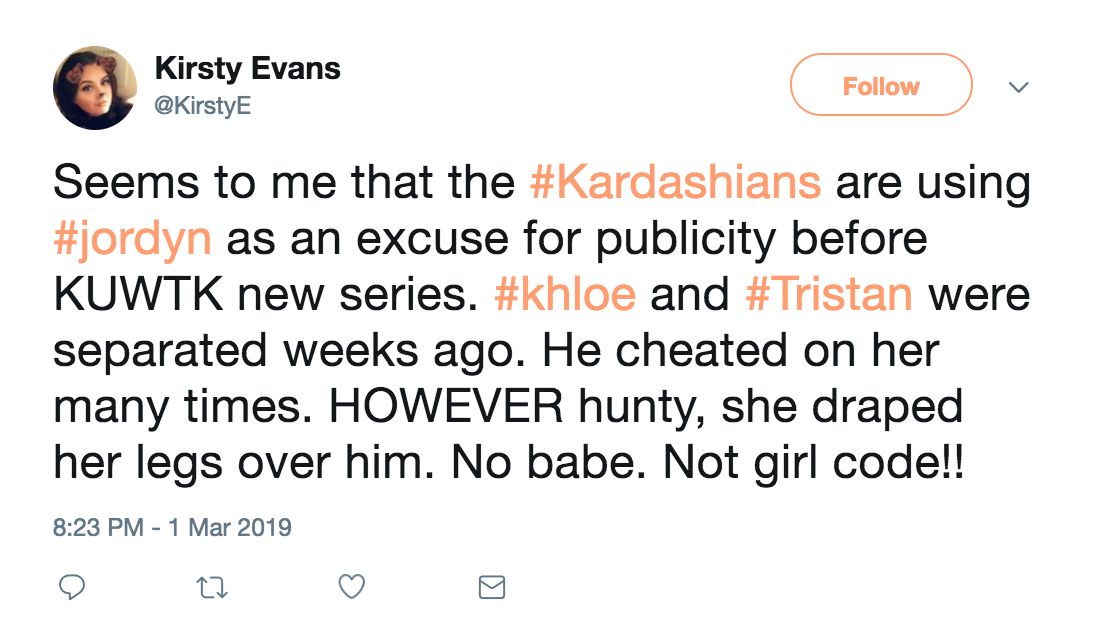 A spokesperson for Khloé Kardashian has been contacted for comment.