Hello and welcome to the latest instalment of the Khloé Kardashian/Tristan Thompson/Jordyn Woods saga.
Less than a week after the cheating allegations broke, Jordyn appeared on Red Table Talk to give a tell-all interview in which she claimed that Tristan kissed her as she left a house party at 6 a.m. but denied any further intimacy occurred.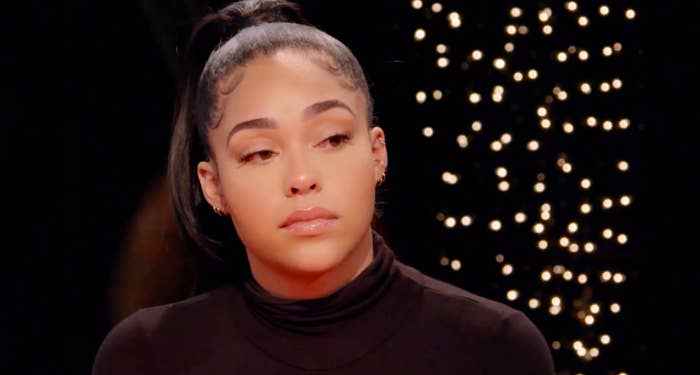 Khloé tweeted during the interview that Jordyn was a "liar," and blamed her for the breakup of her family. However, a couple of days later she retracted her comments and placed the blame solely on Tristan.
Since then, Jordyn has laid pretty low and hasn't publicly interacted with any of the Kardashian/Jenners.
However, Jordyn has now opened up about the drama for the first time since her Red Table Talk interview.
Speaking on a panel during the Homecoming Festival in Nigeria, Jordyn revealed that she felt she'd been "bullied by the world" and especially targeted because she's a black woman.
The comments come just three days after Jordyn was asked about Kylie by paparazzi at LAX airport.
The interviewer went on to enquire: "Do you think you will be back to how you were, ever? Any message for Kylie?" to which her mom, Elizabeth, said: "We love you Kylie."
Well, Kylie, I guess it's over to you.