Love is Blind — the dating show where people fall in love without ever having seen each other — has grabbed the whole world's attention since it dropped on Netflix earlier this month.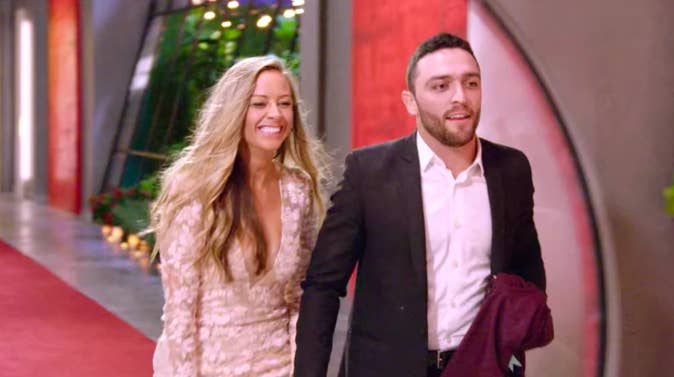 There have been many talking points from the very start of the show because the premise alone is completely batshit, but perhaps the biggest came in episode six.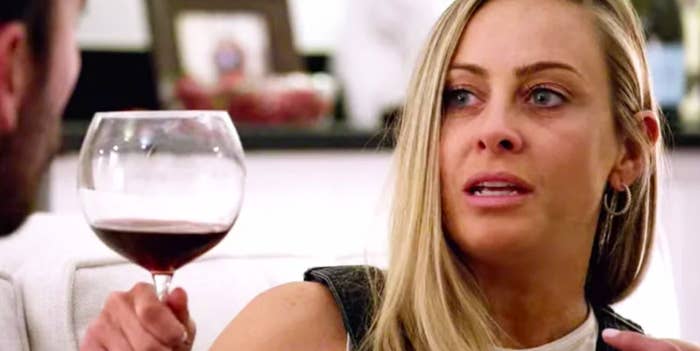 The moment in question was when one of the contestants, Jessica, fed her dog red wine straight from her own glass while she had an emotional conversation with her new fiancé, Mark.
As the dog lapped the drink up, Jessica could be heard saying: "She loves wine."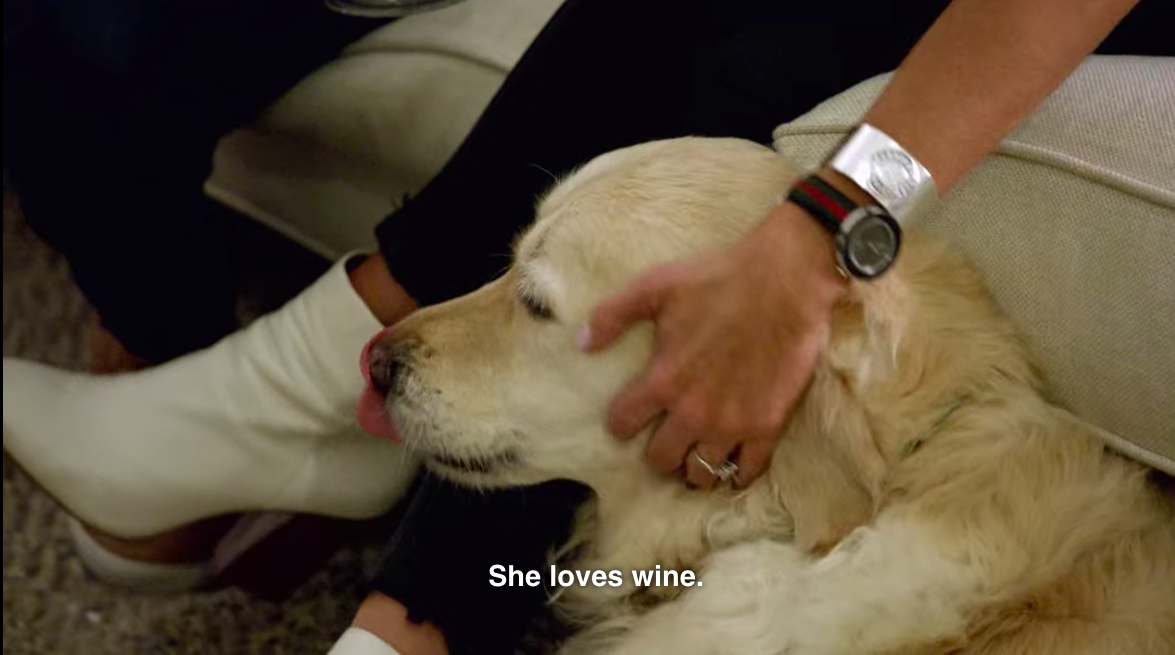 It's safe to say people lost their minds over the moment, and it quickly went viral.
Well, Jessica has finally broken her silence on the controversial moment, saying she'd never given her dog wine before and doesn't intend to do so again.
"I definitely have never done that before," Jessica told Entertainment Weekly. "I won't do that again. I love my dog more than anything, and that was not something I would ever recommend anyone to do."
"I think I was just really uncomfortable," she went on. "I don't even remember doing it. I don't know why I did that, but it was definitely unnecessary for sure."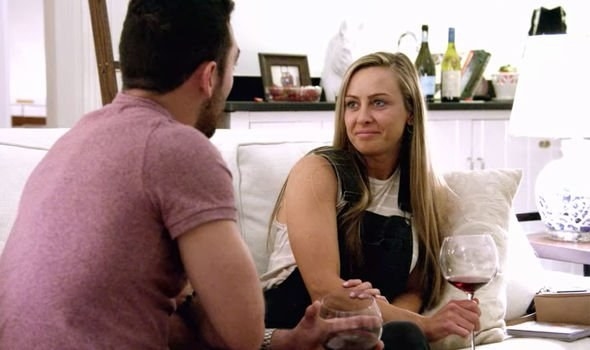 Jessica went on to say that she regrets not being more conscious of her alcohol consumption throughout the show, adding that there were several moments where she "over drank" because of nerves.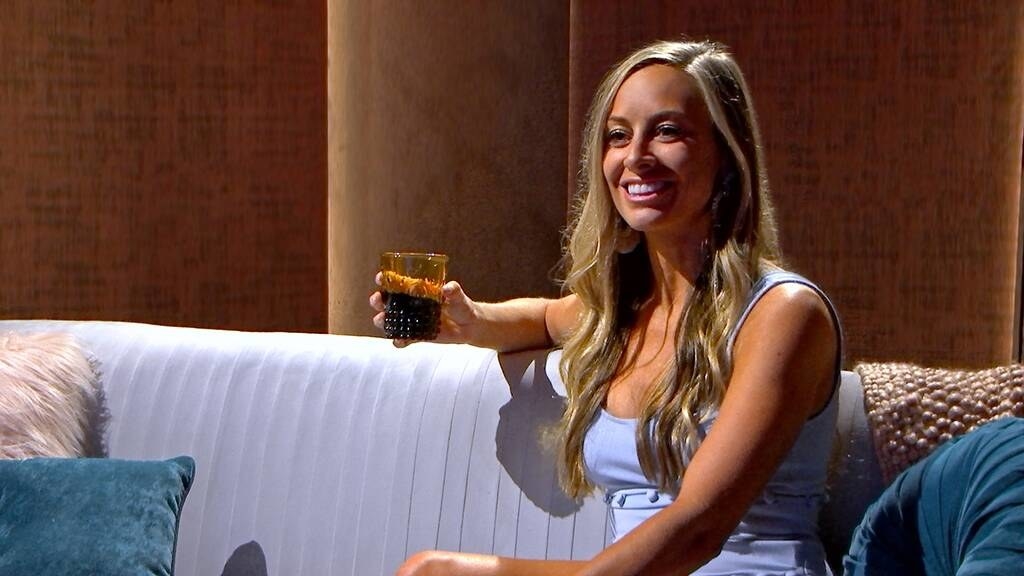 "I really wish that I would have been better about the drinking," she said. "I was really uncomfortable so I had a few moments where I over drank. That is something that I tend to do if I'm nervous. I drink a little bit more."
And Jessica also revealed that she's had to endure a wealth of negative comments on social media since the show arrived on Netflix, and especially after the dog incident.
"I was on a plane when a lot of people started watching it," she said. "I landed and got some really negative comments on Instagram and it was just a shock."
Jessica added that she thinks being more open about her past as the show progressed helped viewers connect with her — particularly the scene in which she told Mark that her father had abandoned her mother while she was pregnant.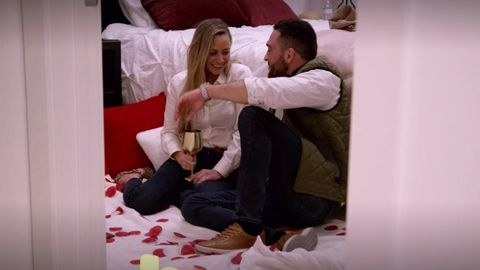 Jessica's comments came just hours before she took to Instagram on the day of the show's finale to thank viewers for their messages of support.
"Thanks for watching and for your love and kindness," she wrote alongside a series of behind-the-scenes photos. "We couldn't have imagined how much the show would resonate with so many."