Jennifer Aniston Revealed She Actually Joined Instagram To Gain Control Of Her Personal Life
It all makes sense now.
Just over three weeks ago, Jennifer Aniston broke Instagram when she joined the platform.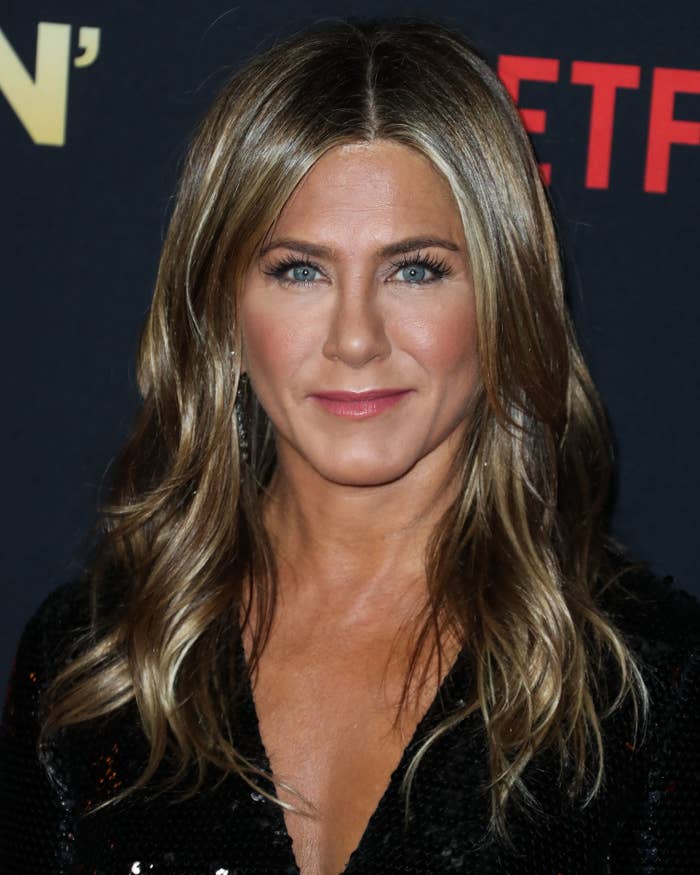 After years of saying that she was anti–social media, Jennifer surprised everyone by creating an account and immediately dropping this iconic photo of all six Friends during a recent get-together.
This was the first time the Friends had been photographed together in actual years, so it was kind of a big deal. And, as a result, the post racked up 14.9 million likes.
And in the days and weeks that followed, Jennifer continued to post some seriously A+ Instagram content. She left this comment in response to a question about Ross and Rachel being together.

And during an interview within her first few days of joining the platform, Jennifer revealed that she'd decided to sign up after a long time spent observing others while using a fake account.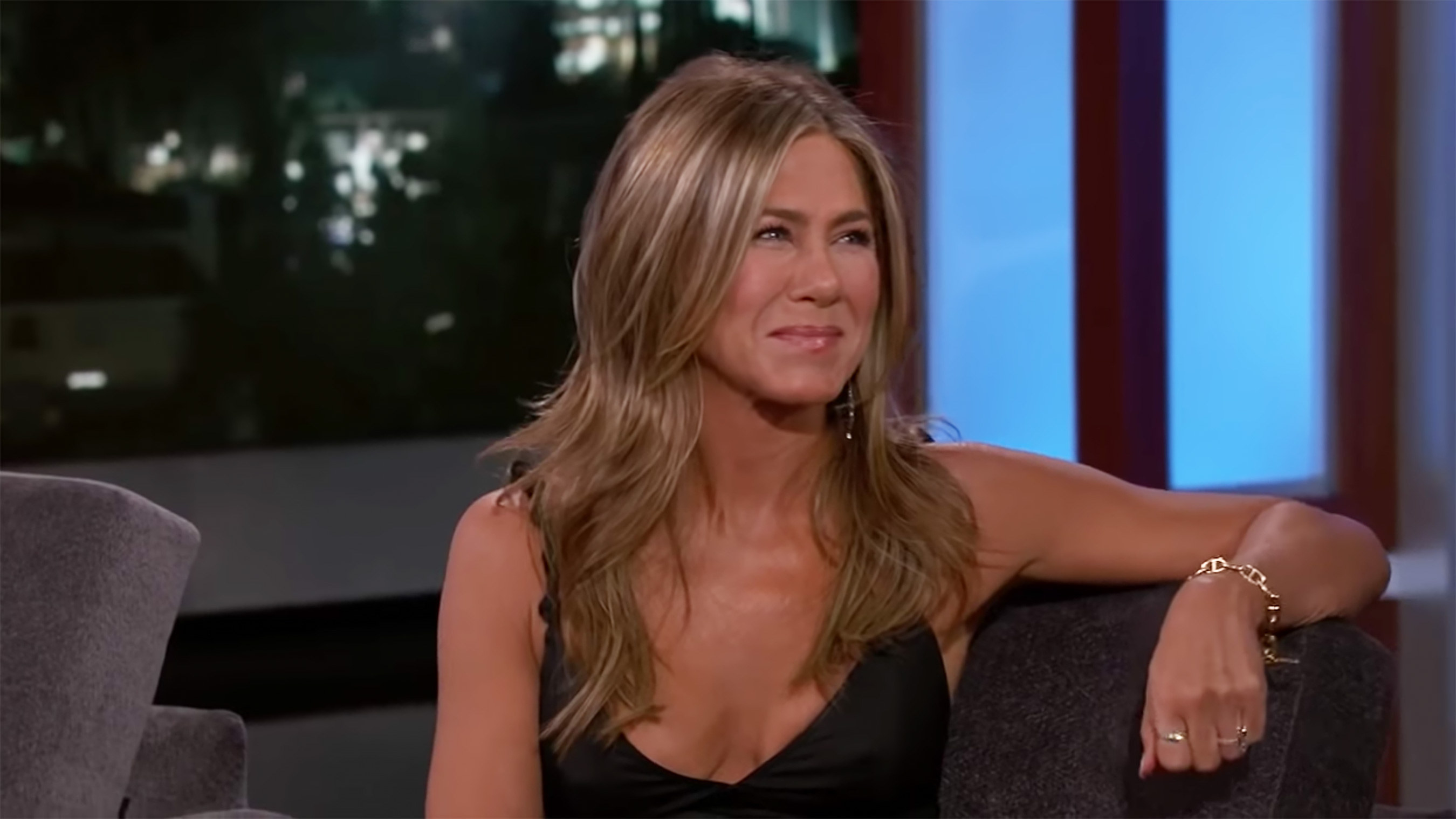 However, Jen has now confessed her real reason for joining the platform — and it's actually more business-savvy than we might have realised.
Speaking to the Guardian, Jennifer admitted that the primary reason for joining was to promote her new programme on Apple TV, The Morning Show.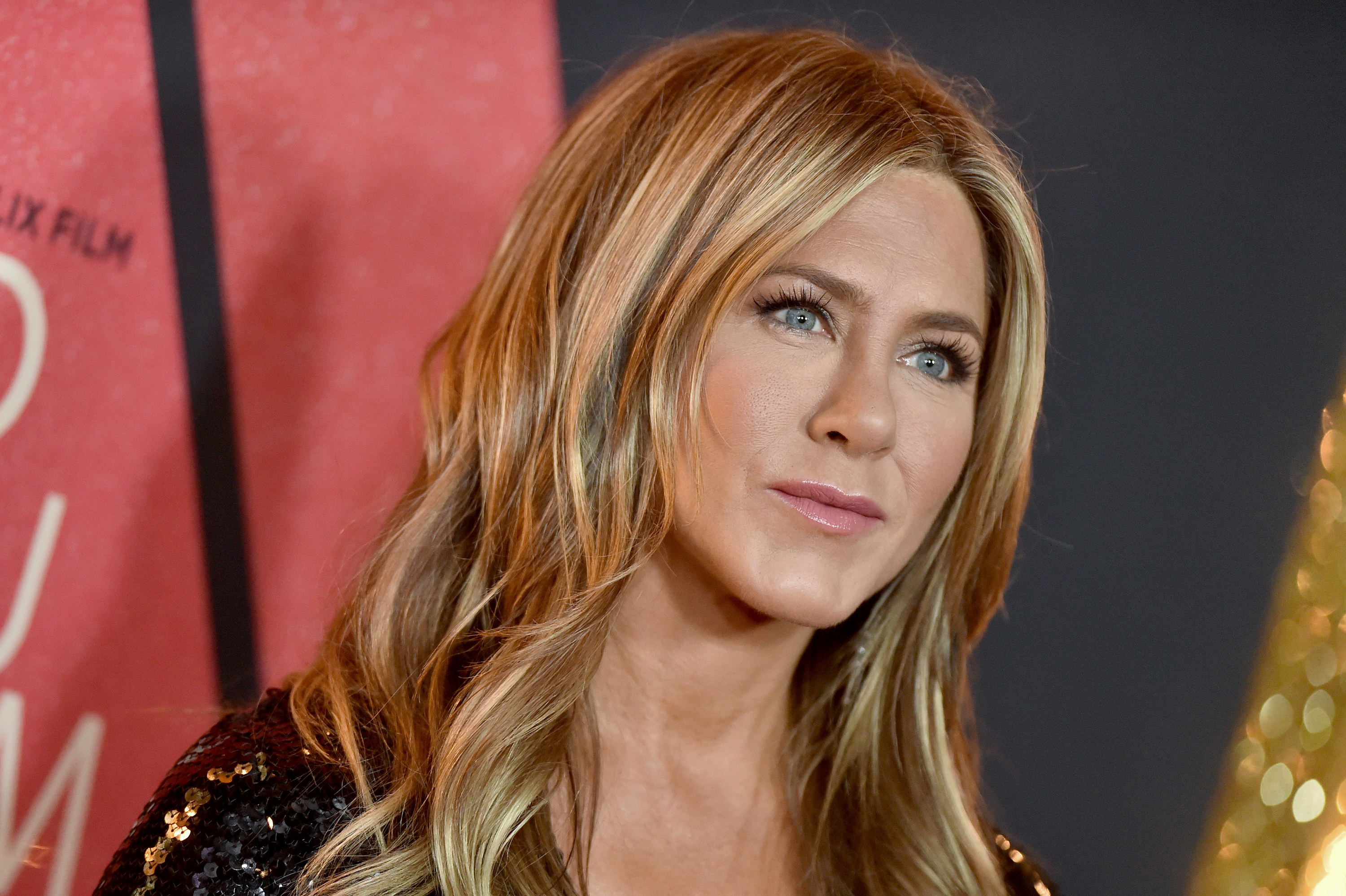 And now that she's mentioned it, it's easy to see from her account that Jen has promo on the mind. It's mentioned in her bio, for one.

Three out of the seven uploads on her page are also related to The Morning Show.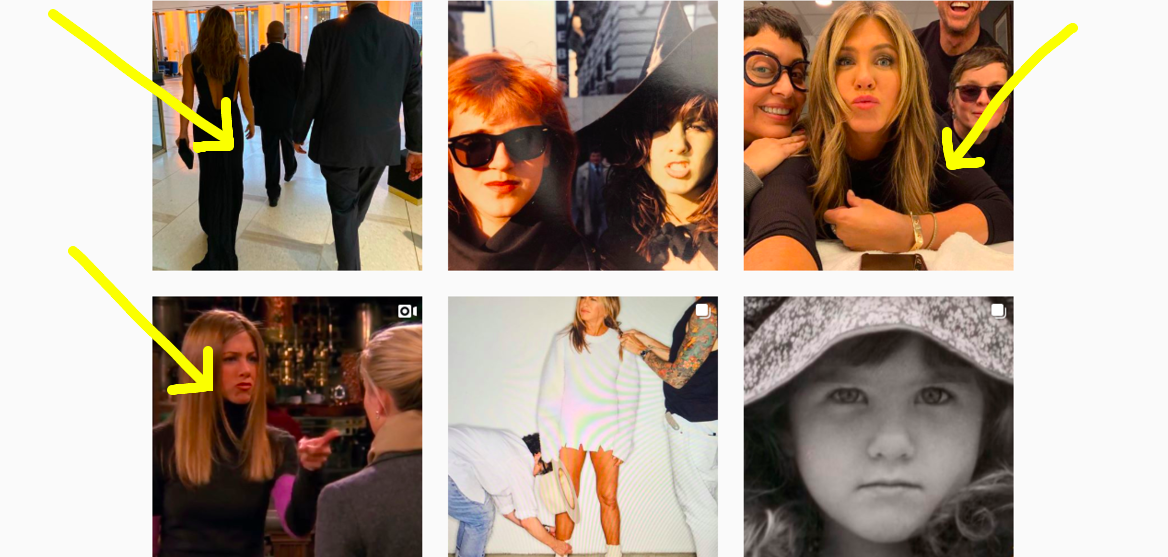 And just yesterday she posted a series of stories about it as well. She first shared this photo of the other producers who work alongside her and Reese Witherspoon.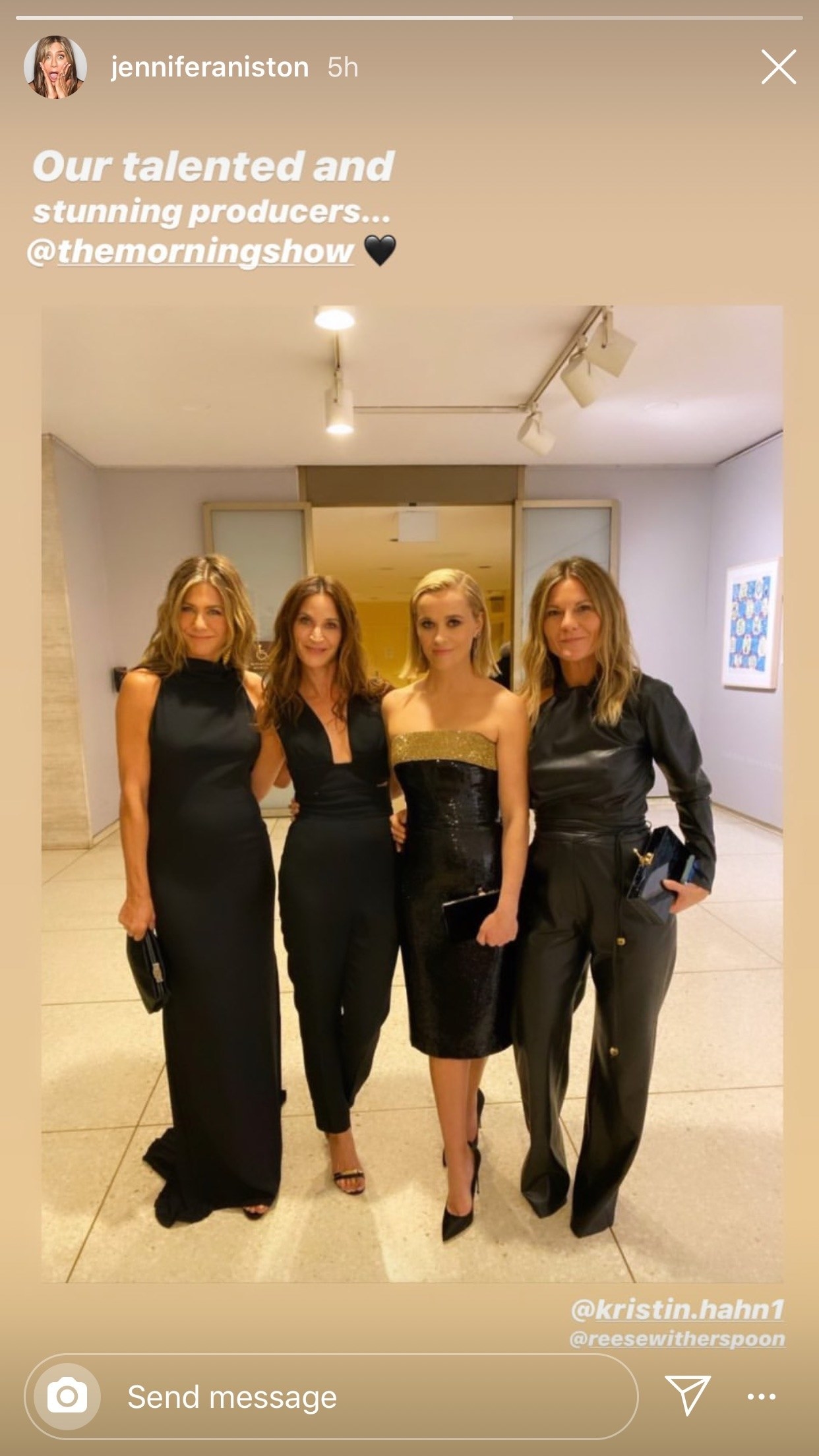 As well as these photos of a billboard introducing a brand-new character.
However, Jennifer did go on to say that she also joined Instagram in a bid to maintain some semblance of control over her personal life.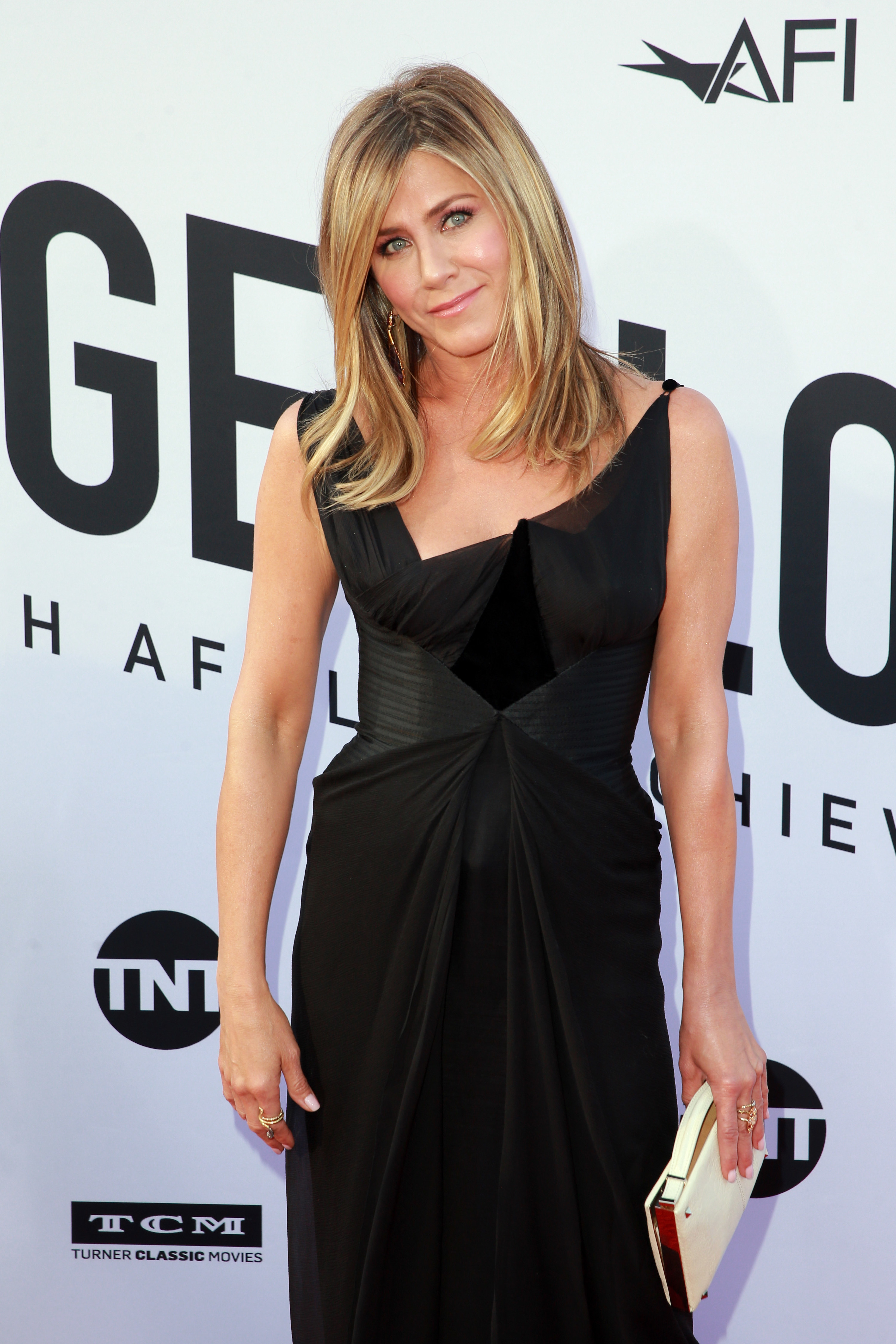 "I thought, 'Why would I [join Instagram]? People are already in my panty drawers all the time,'" she told the Guardian. "And I want them out of my panty drawers. But now I can decide which pair to show them."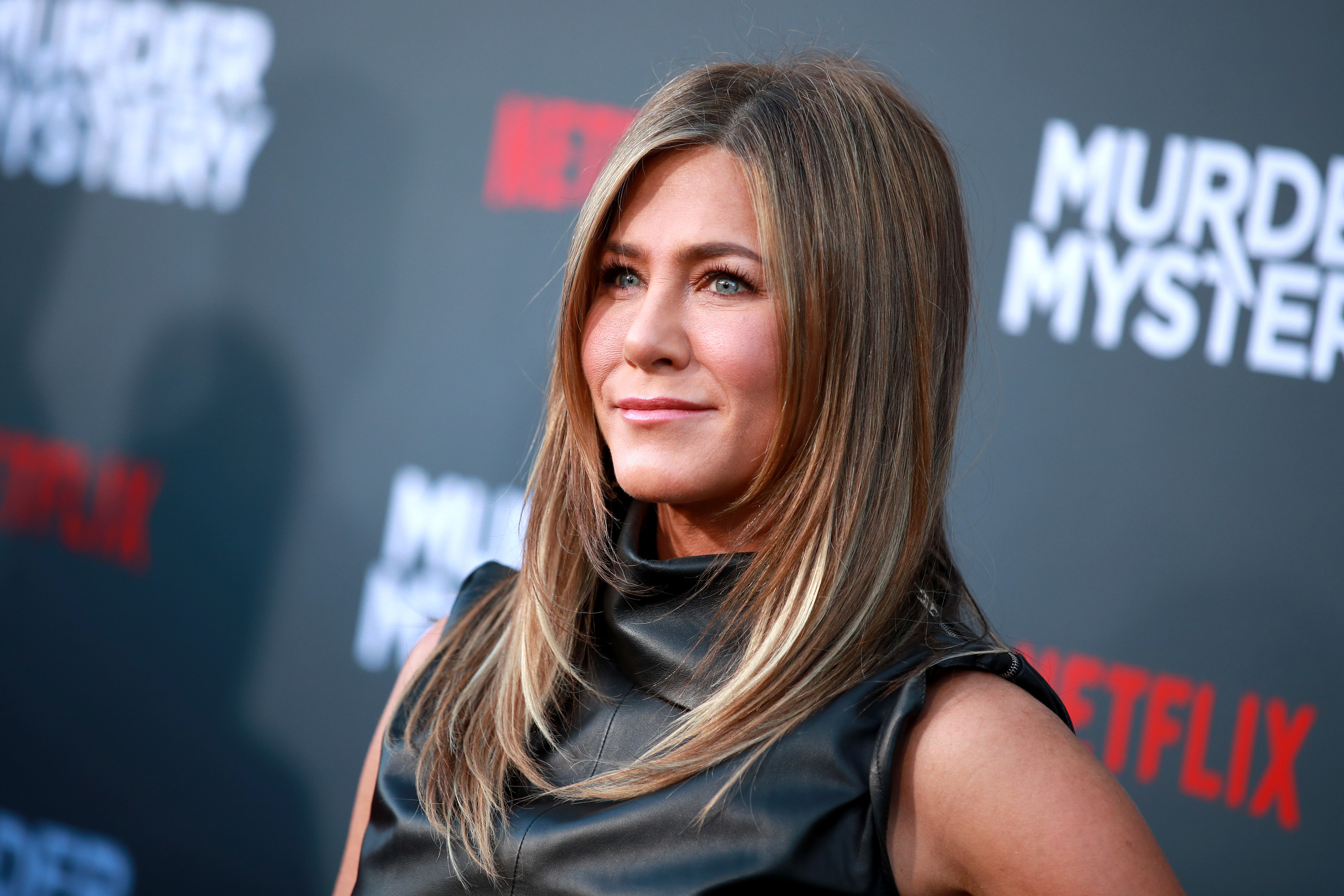 And Jennifer went on to add that she still struggles to understand the ongoing fascination with her personal life, which began during her marriage to Brad Pitt and hasn't ever relented.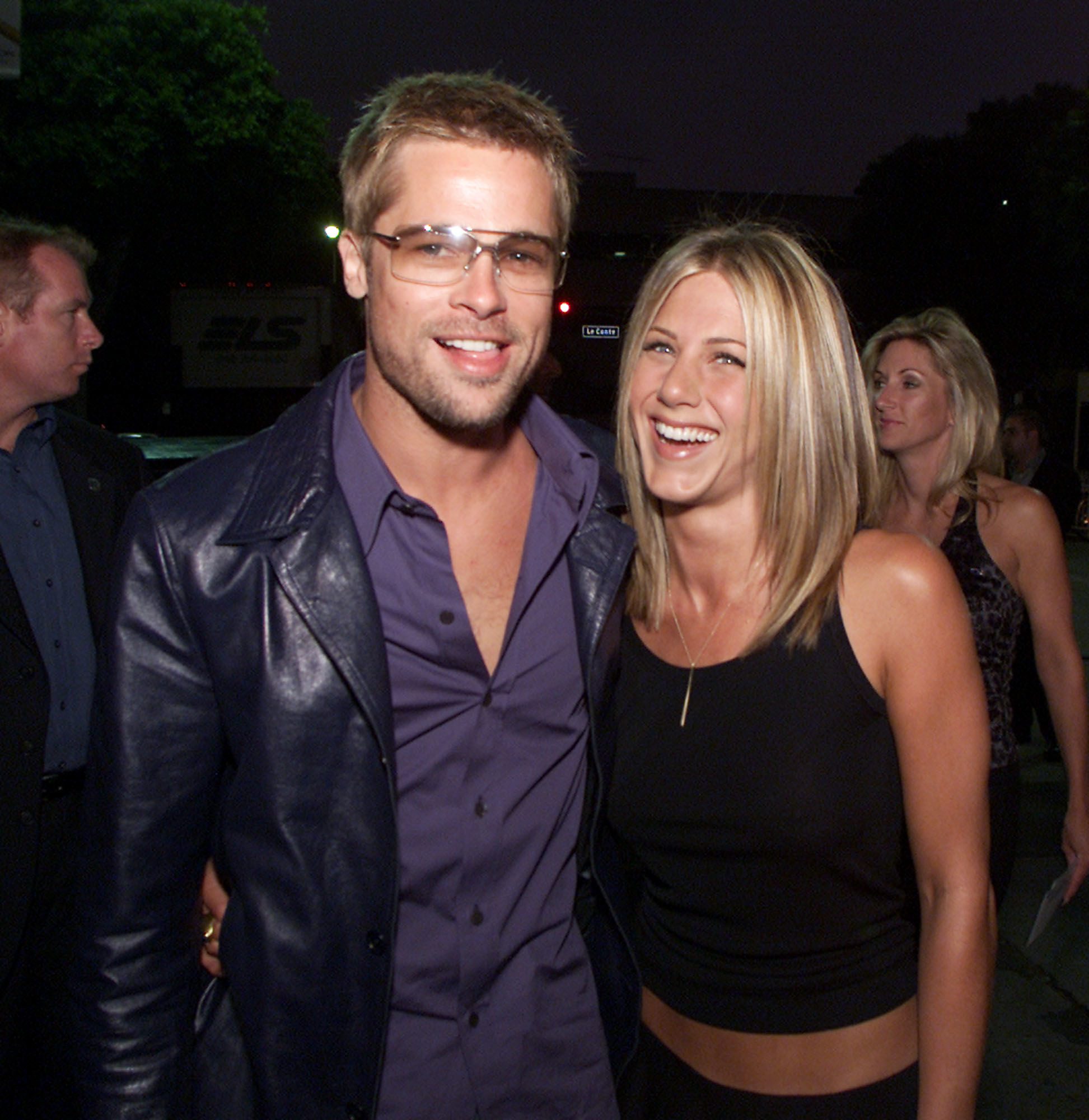 "I find it very odd," she said. "I don't understand it. It doesn't make sense to me. I'd love for someone to break it down, but there it is and now it has to keep going."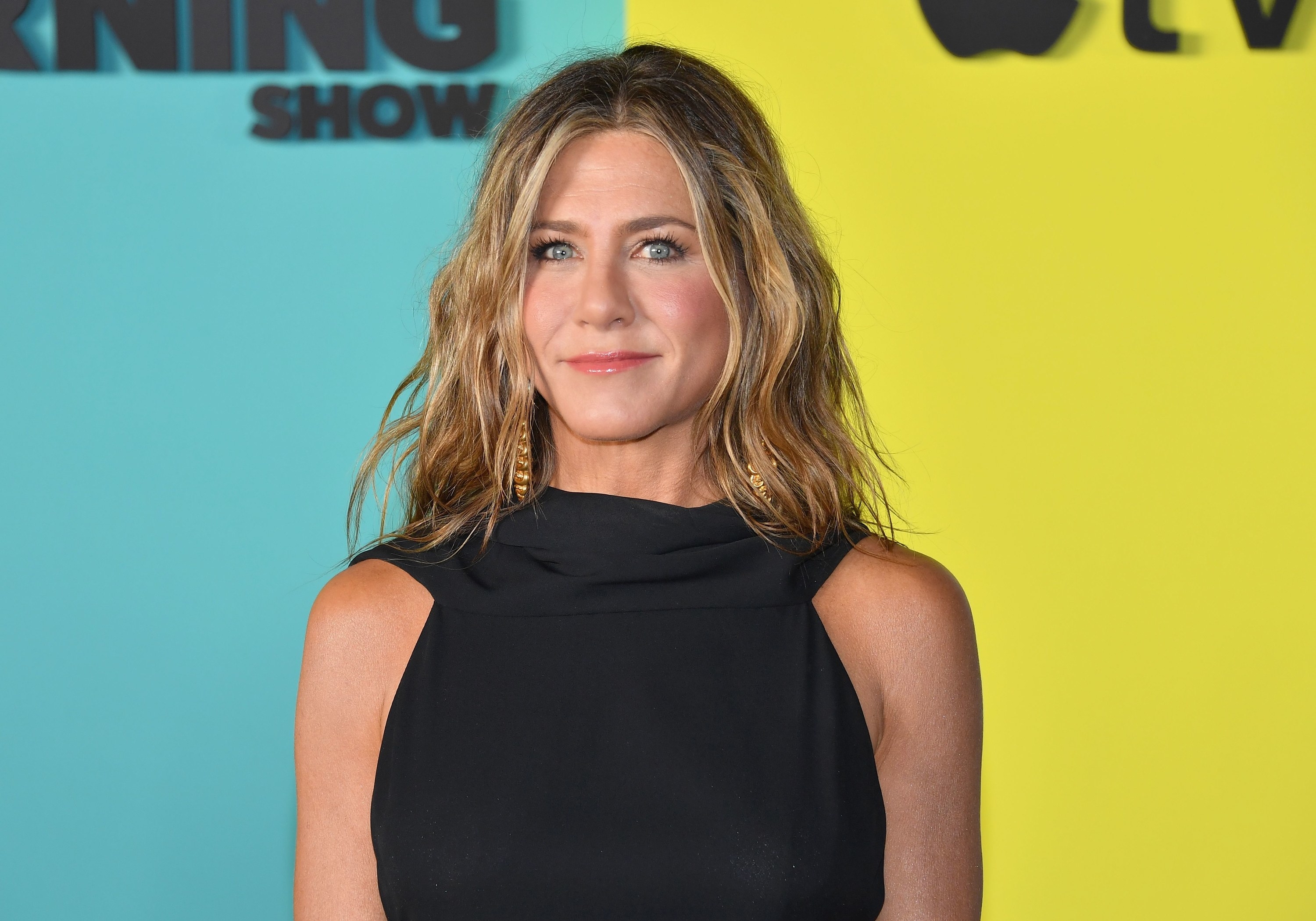 Well, we'll enjoy whatever content you choose to give us, Jen.