Taylor Swift Now Walks Backward To Avoid Being Photographed
Nice tactic Tay.
Taylor Swift is one of the most photographed women on the planet right now.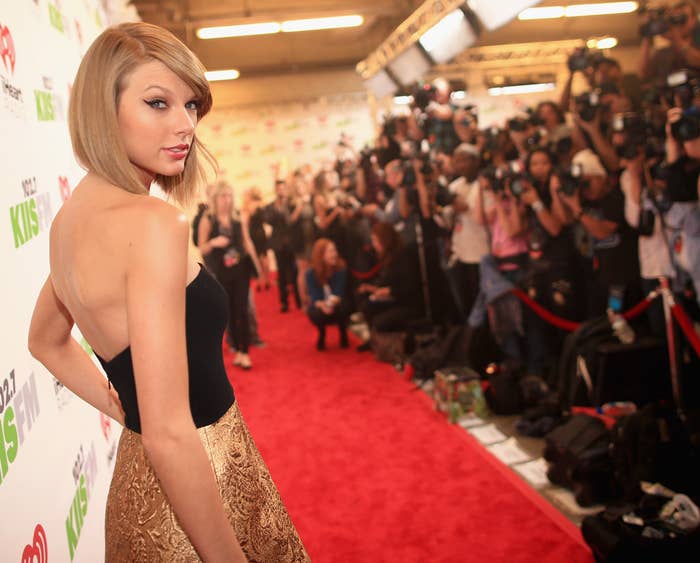 And we'd imagine that stepping outside your front door to be met with a pack of paparazzi can get a bit annoying.
Well, it seems this is the case, with Taylor adopting a new technique to avoid being photographed: Walking backward.
Yep. With the help of her bodyguard, Taylor was able to leave her friend's house in LA backward and jump into a waiting car without the paparazzi catching a glimpse of her face.