Everyone Thinks Pete From "TOWIE" Is The Perfect Boyfriend
This guy is actual perfection.
When TOWIE recruited Pete Wicks, he attracted a lot of attention. Mainly because, with his long hair, hundreds of tattoos, and respectful attitude, he was a million miles away from the usual TOWIE lad.
And since he got together with Megan McKenna, he's really come into his own.
In fact, people are going as far as to say that they think Pete is the perfect boyfriend.
Let's examine the evidence.
First off, he says the nicest things about Megan, and their relationship.
At the start of this series, he not only subjected himself to rollerbooting as a way of ~bonding~ with her two BFFs, but he also didn't shy away from their probing questions, like: "What are your intentions with Megan?"
In fact, his answer was goddamn perfect.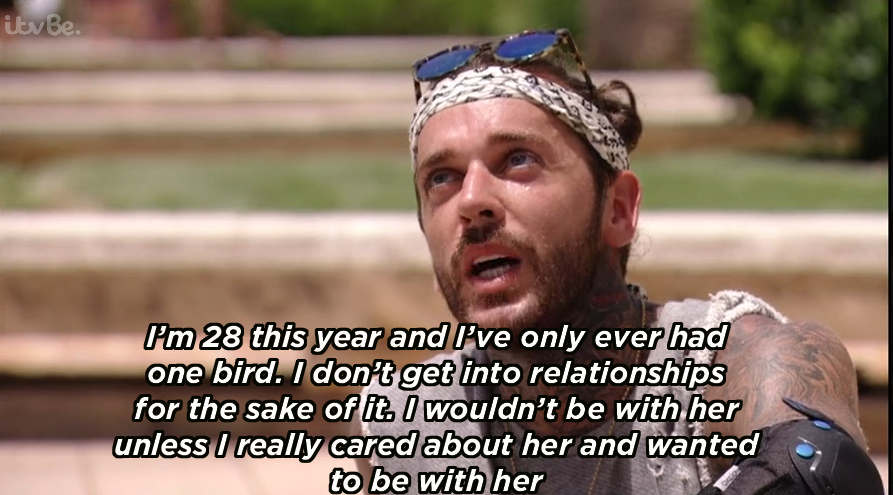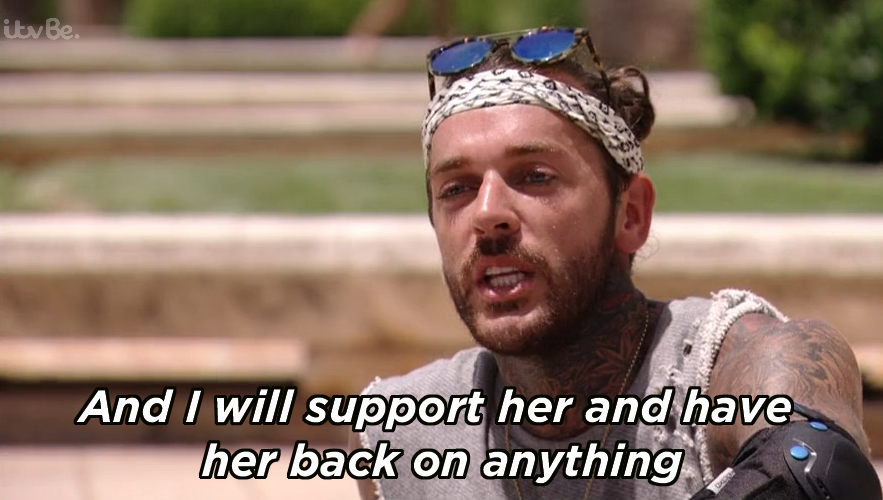 But as is always the way in TOWIE, it didn't take long for ~~rumours~~ to begin circulating about Megan.
She was accused of "grinding" with another guy while on holiday.
And just LOOK how panicked Pete was when he first heard about the rumour.
This is the point at which any other guy on TOWIE would've GONE OFF on one. Pete though?
No, Pete shut the rumour down by having a calm conversation with the source, before coming back and telling Megan this: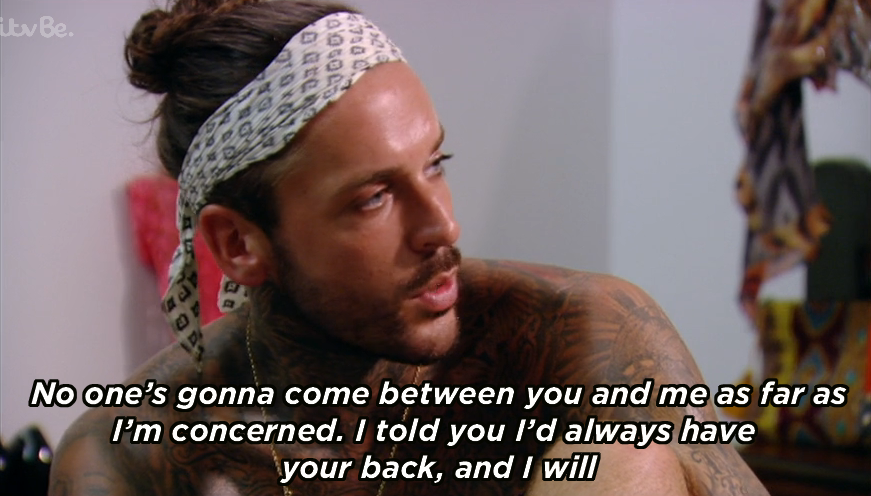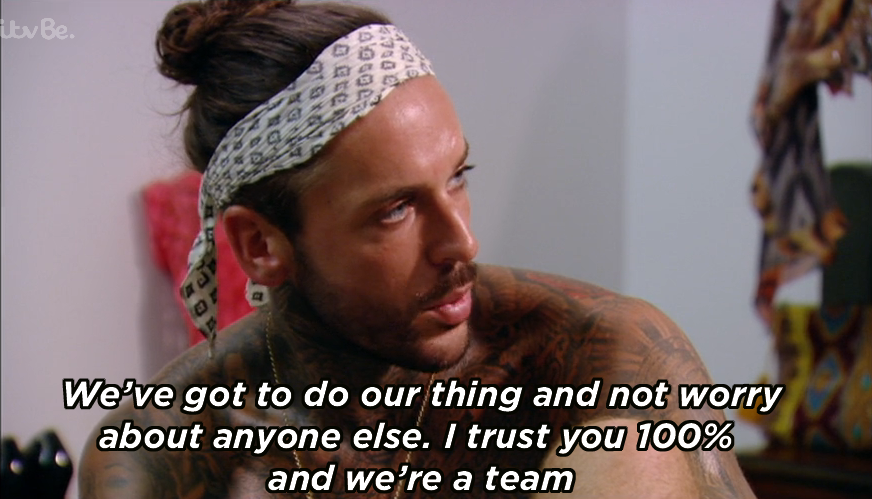 And if you thought that was cute, just wait for his response to this comment.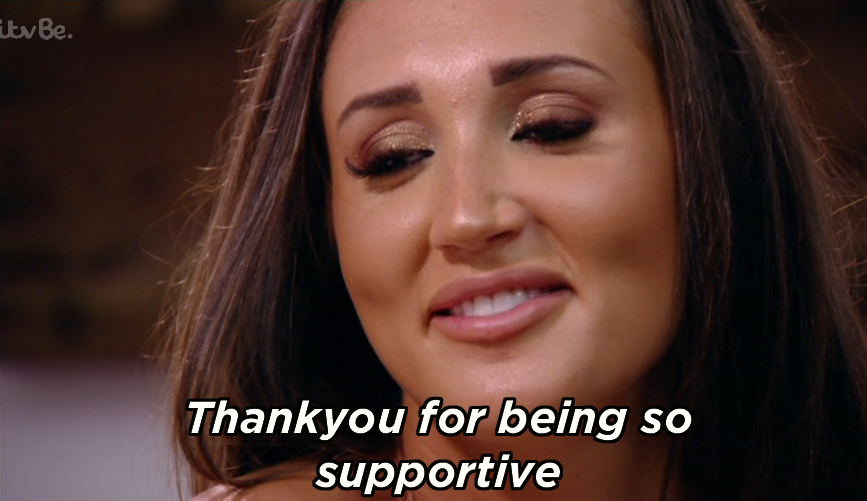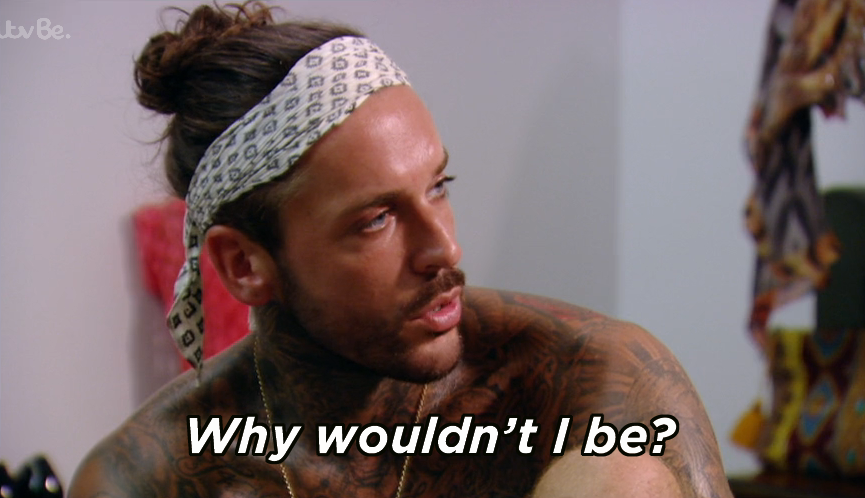 But anyone who knows Megan from her Ex on the Beach and Celebrity Big Brother days will be aware that a) she's had a shit time with guys and b) she has a bit of a temper.
So it didn't take long for her to have it out with the source of the rumour – Mike Hassini – too.
And when Mike began shouting at Megan, Pete stepped the fuck in.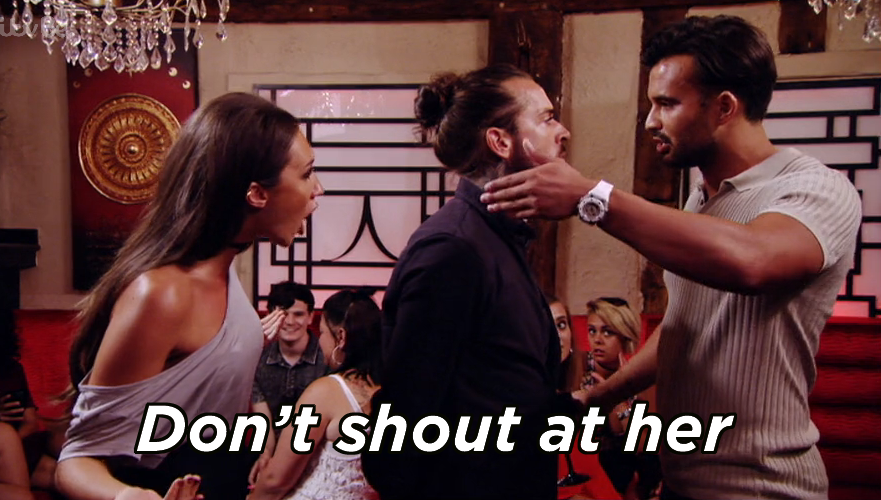 And shut Mike down.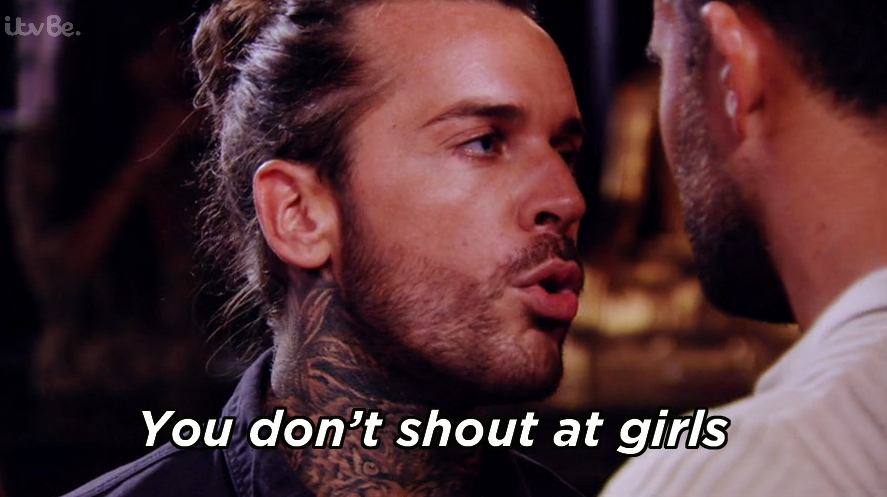 And when Mike suggested Megan was defensive so must be hiding something...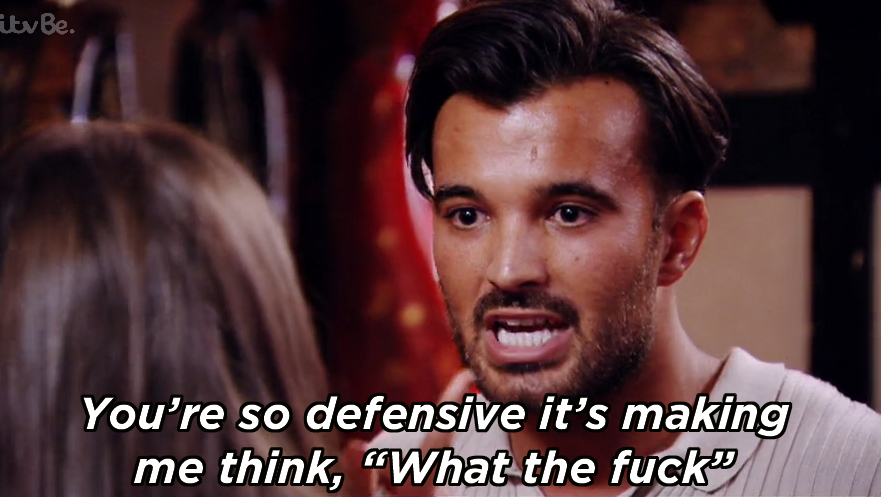 (Which didn't go down too well)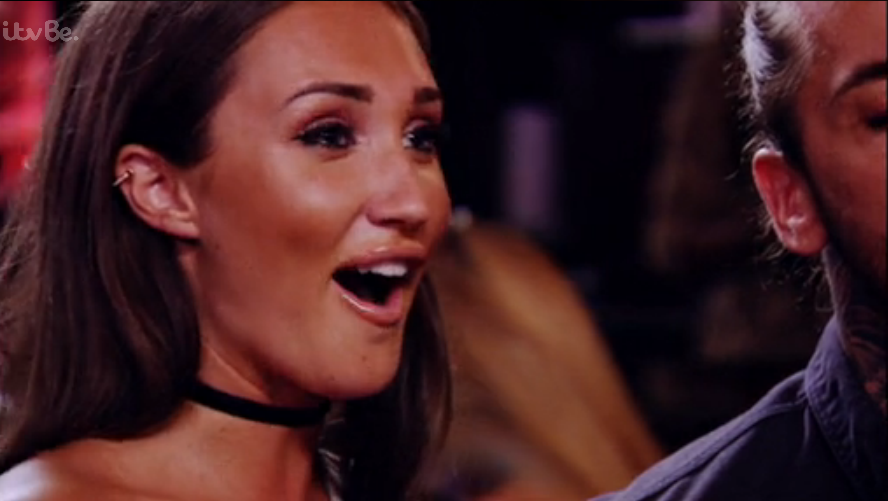 Pete dismissed it out of hand.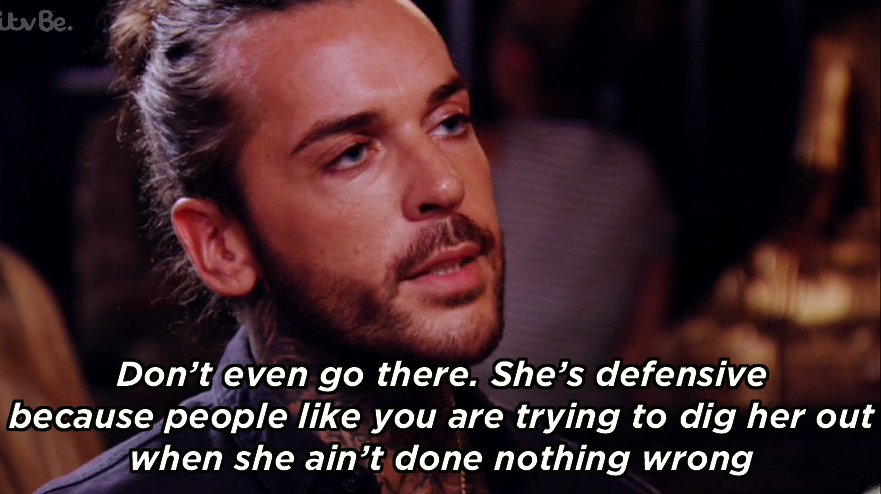 And reiterated that he HAS. MEGAN'S. GOD. DAMN. BACK.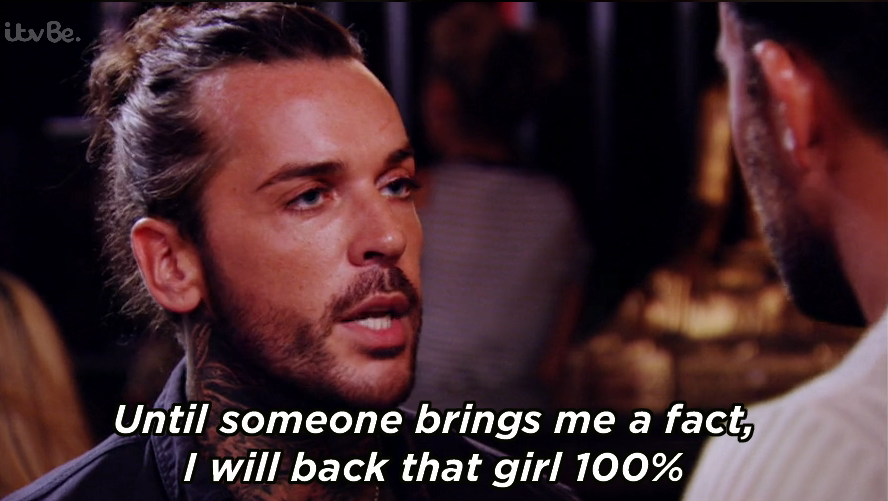 Hear, hear.
But THEN we found out Mike had used some choice words to describe Megan after the argument.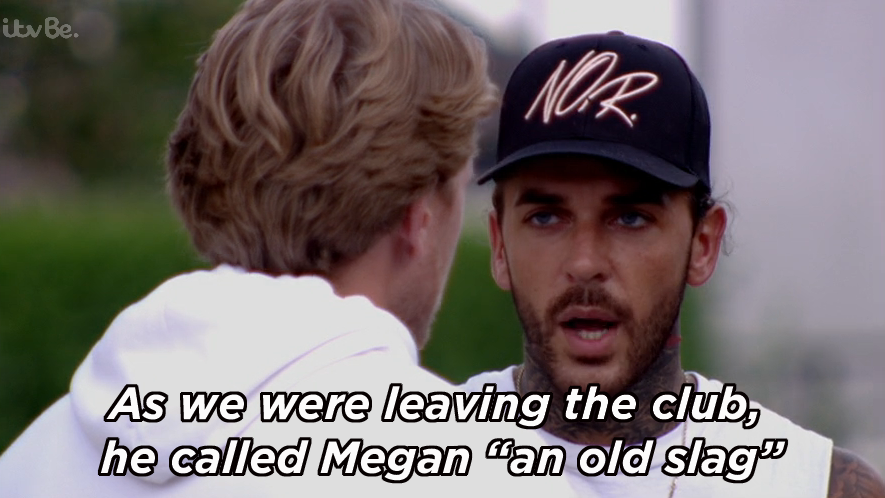 And of course, Pete isn't the sort of bloke who agrees with that.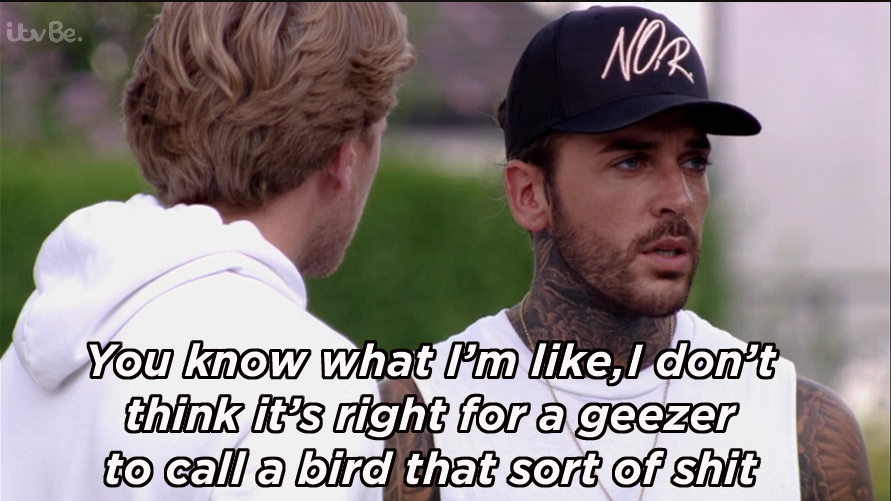 Now, it's been pointed out that all boyfriends should behave this way towards their girlfriends.
But sadly the reality is that most of the TOWIE boyfriends DON'T behave like that at all. And, you know, some of us HAVE been with dickheads. Case in point: Megan McKenna.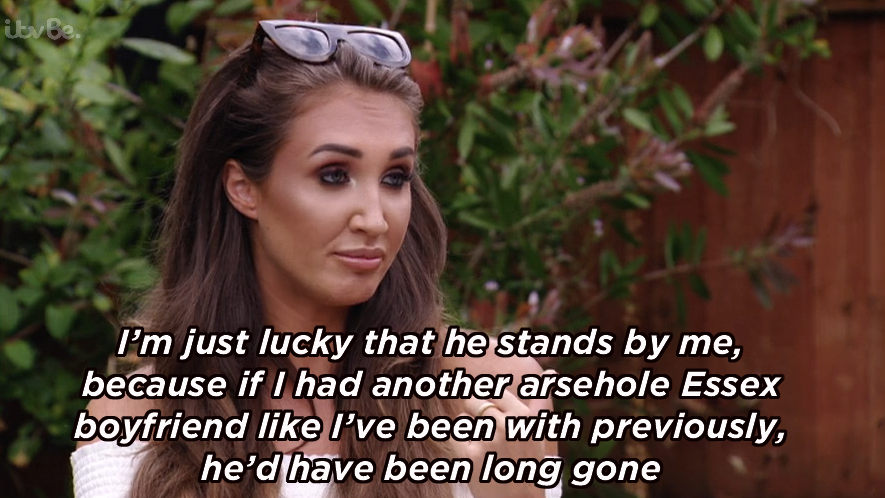 And if we needed any more proof at this point that Pete spends more time thinking about Megan's needs than anything else, this is it.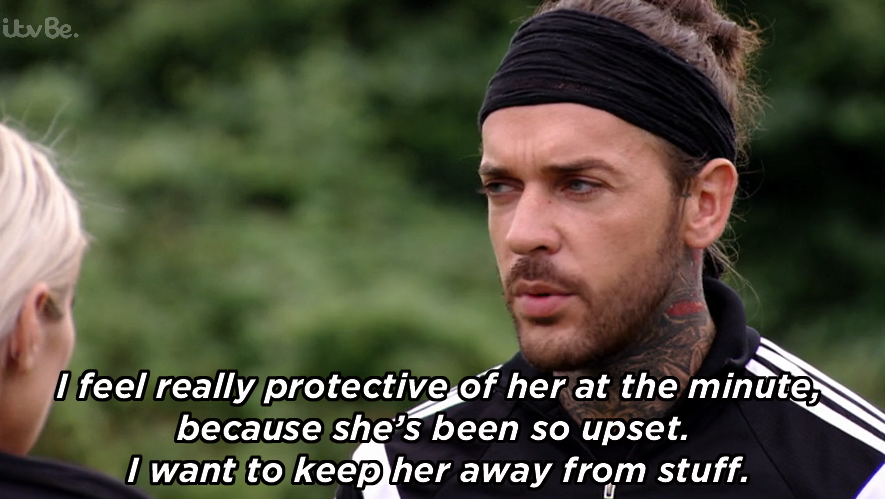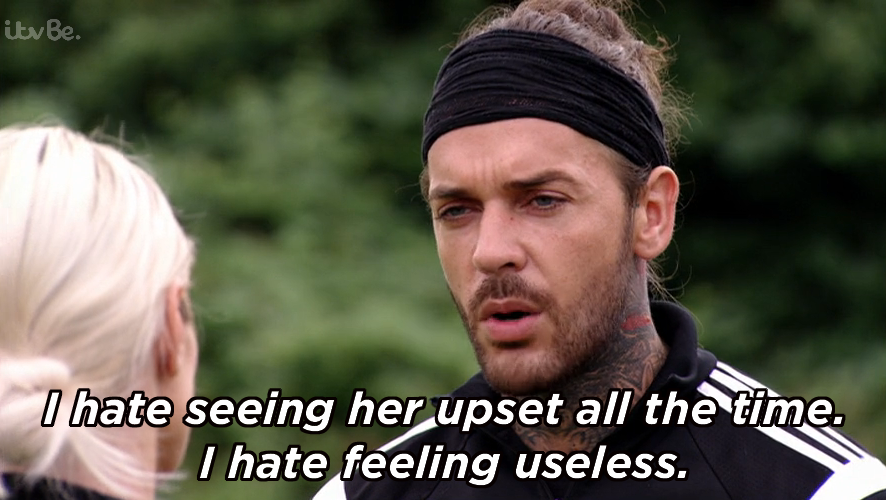 In fact, he so wants to help cheer Megan up after all the rumours and arguing that he treats her to a little present.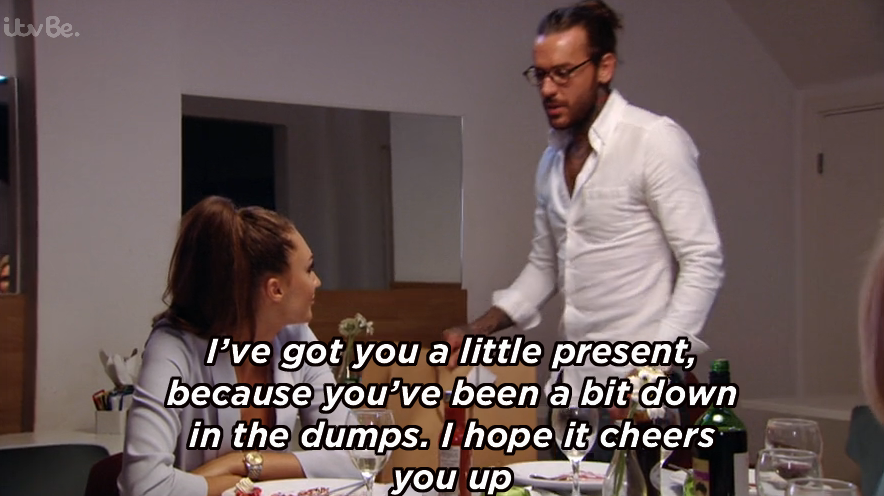 As well as a lingering kiss.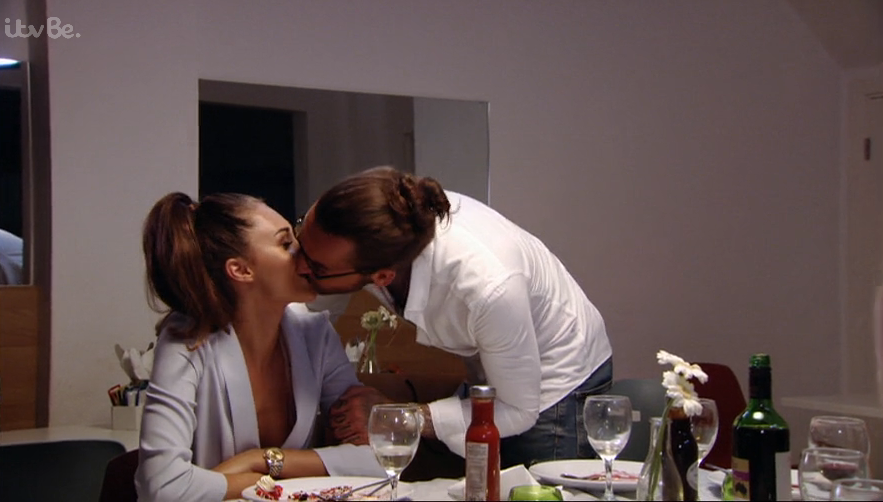 "What's the present?" I hear you ask. Maybe some chocolates? Flowers? Bottle of wine?
NOPE.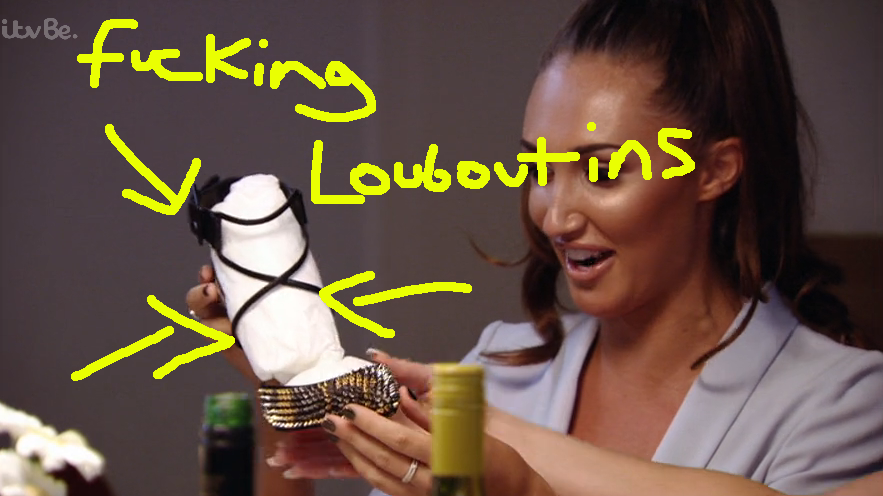 THAT'S RIGHT.
After giving Megan the £745* pair of shoes, Pete continues his reign of perfection by telling Mike to stop calling women "slags" and apologise to Megan.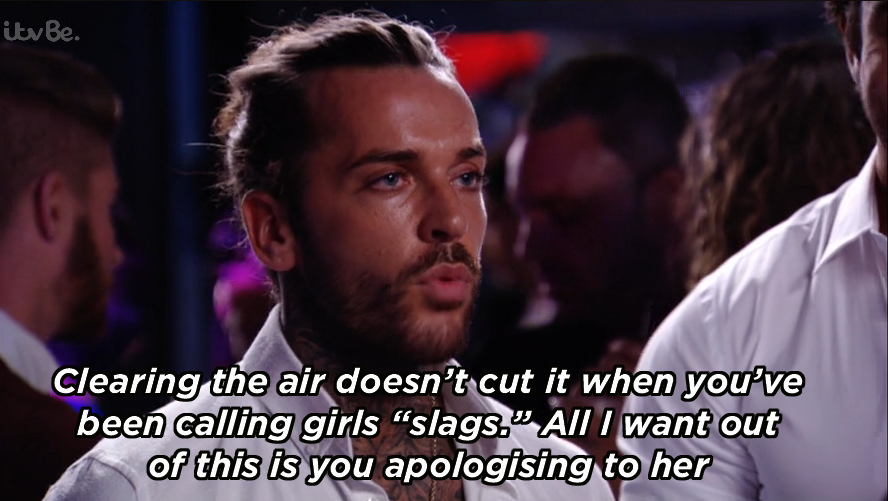 So of course he does.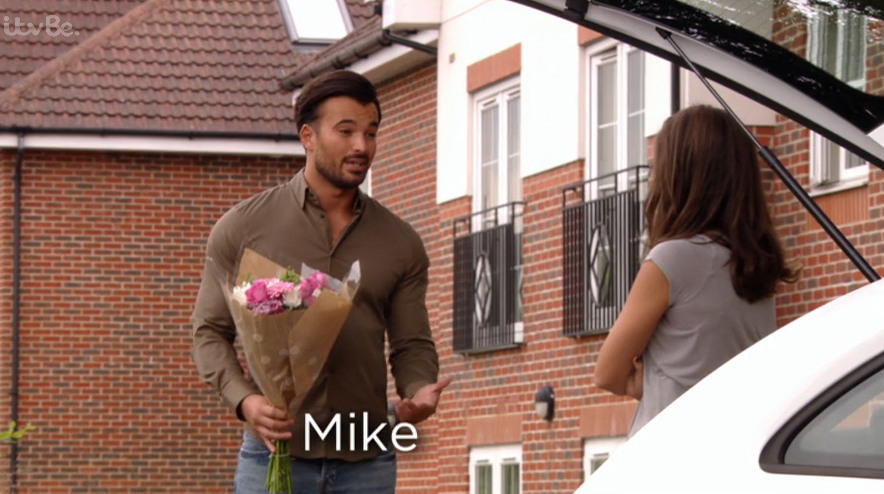 But the drama doesn't end there. Because Megan then had a falling out with one of her best friends.
Which was rubbish timing seeing as all the girls were about to participate in a fashion show (because that's the sort of thing they do in Essex) and Megan broke down in tears telling Pete about the argument.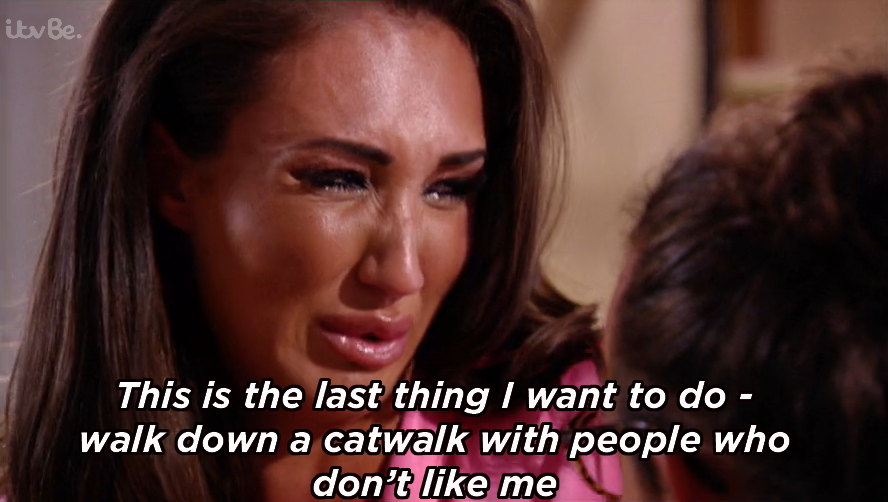 And of course he had the loveliest words of advice.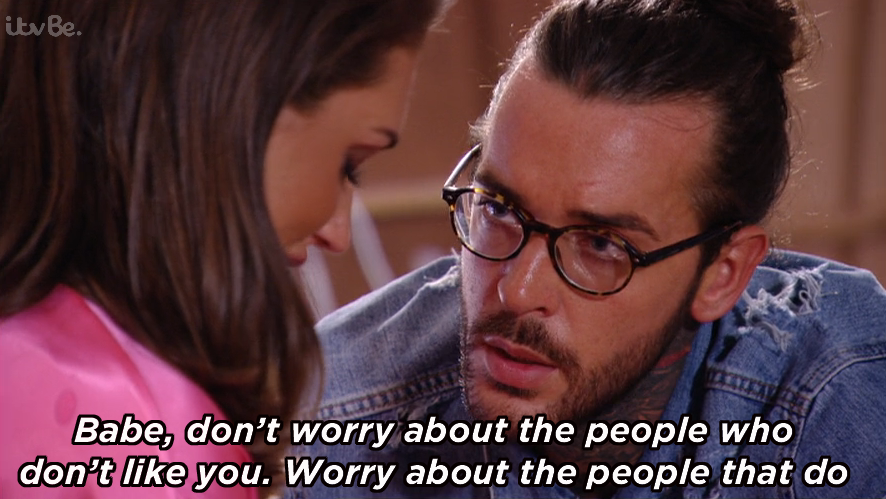 And when it came to Megan walking down the runway THIS WAS HIS FACE. Literally the heart-eye emoji come to life. 😍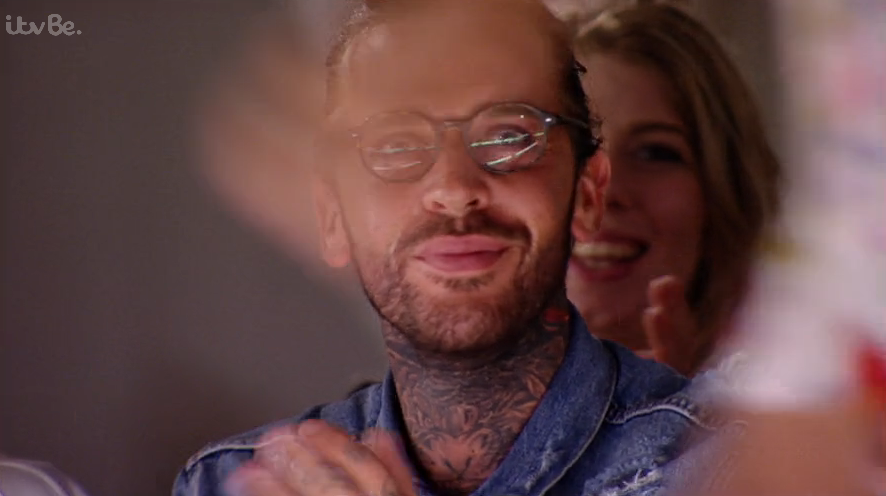 In short, this.
RIP all of us.