In case you're unaware, Taylor Swift has been at the centre of a shedload of drama this week.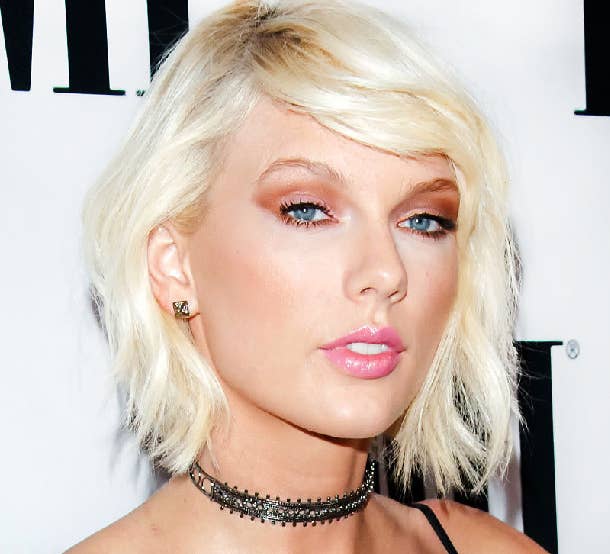 And it wasn't just her relationship with Tom Hiddleston causing the drama. No, this week saw the return of Tayvin.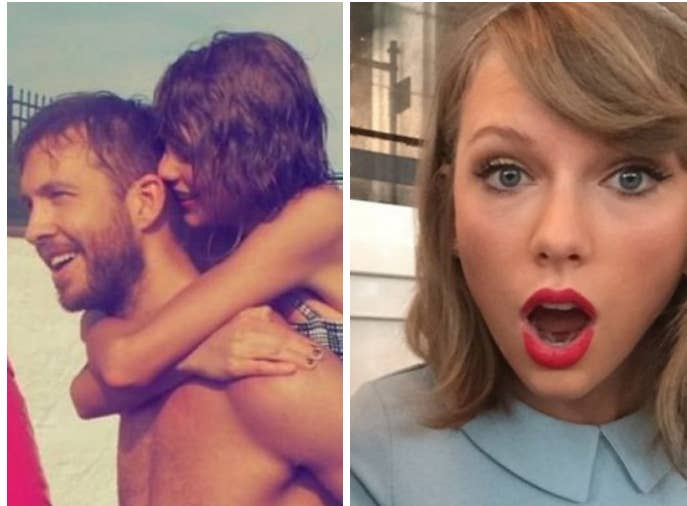 After a spokesperson for Taylor confirmed that she'd secretly written his latest smash-hit, "This Is What You Came For", Calvin went on a Twitter rampage in which he blasted Taylor and "her team".
Cue Taylor's Instagram being bombarded with people commenting with the snake emoji. 😔
And then in among all of that came the preview trailer for this week's Keeping Up With the Kardashians, which sees Kim Kardashian addressing the GQ interview she gave last month.
In the interview, Kim claimed that not only did Taylor know about the lyrics in Kanye West's track "Famous" but that she'd helped to rewrite and approve them – and that Kanye had video footage of it all.
WELL, the clip that E! released was even more interesting.
Obviously the world went into meltdown – with many people siding with Kim and Kanye.
But then last night Kim Kardashian went out with her sister (and former Squad Member) Kendall Jenner and Snapchatted her way through the evening.
Interestingly, though, she snapped herself singing along to two songs in particular.
The first was "This Is What You Came For" – the track that led to Calvin's earlier Twitter meltdown and everyone labelling Taylor a "snake".
Let's just take a moment to observe the way Kim looks sneakily across at Kendall, who then smirks back.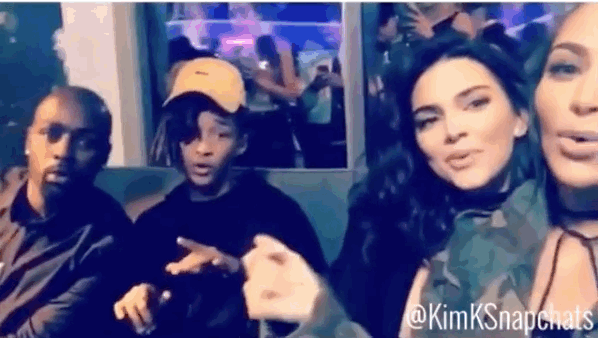 That's Kendall out of the squad.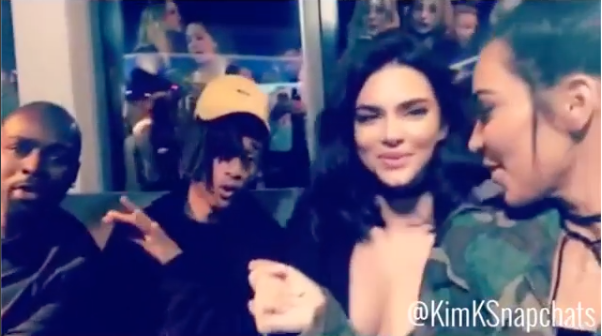 And if that wasn't enough, Kim then filmed herself lip-synching to Kanye West's "Famous". Y'know, the song that kickstarted this feud and opens with the line: "I feel like me and Taylor might still have sex / Why? I made that bitch famous."
Whether it was intentional or not, the drama shows no sign of slowing down.