1.
When she heard about Rob and Chyna's engagement.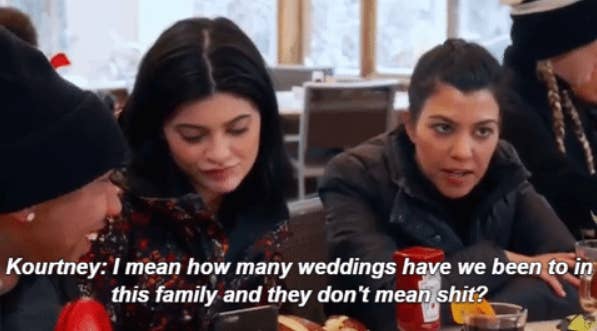 2.
When she struggled to find any sympathy for Kim.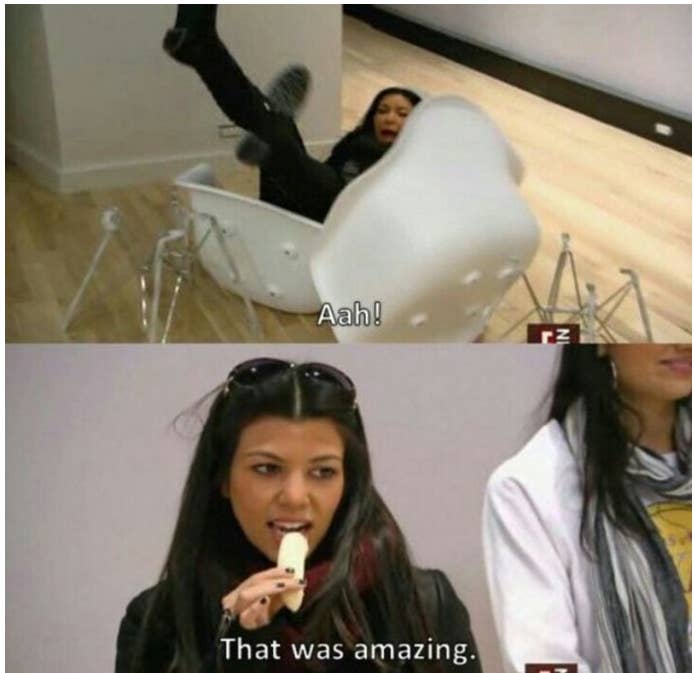 3.
When she basically won this argument with a single word.
4.
When she had no time for Kris' ~celebrity~ fashion choices.
5.
And when she didn't care about Kim's Vogue cover, either.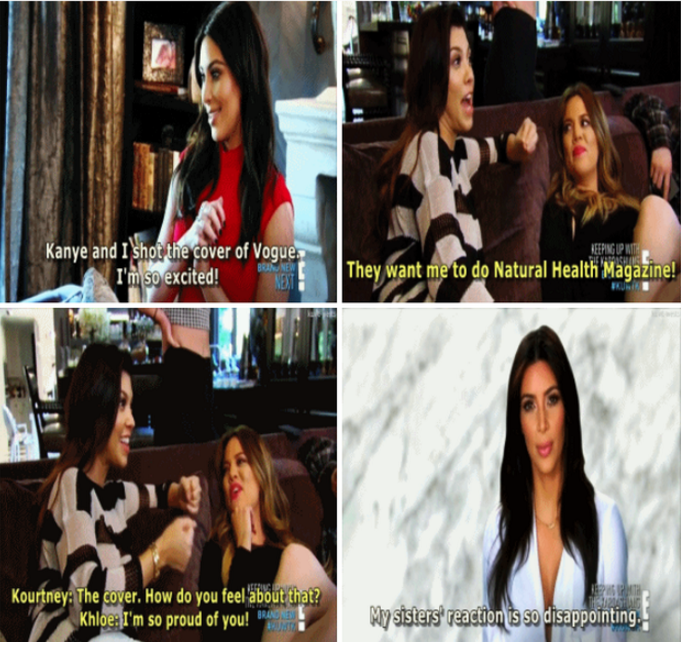 6.
When she served Scott this perfect burn.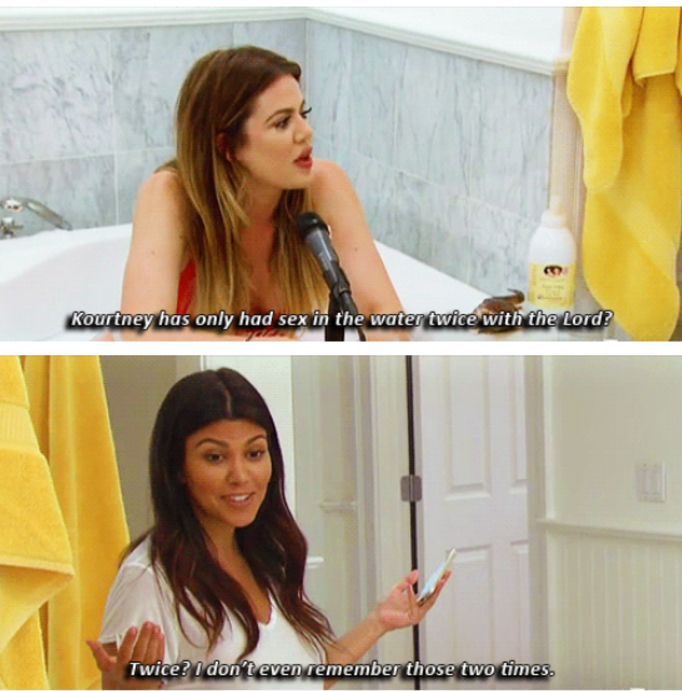 7.
When Khloé gave her this compliment.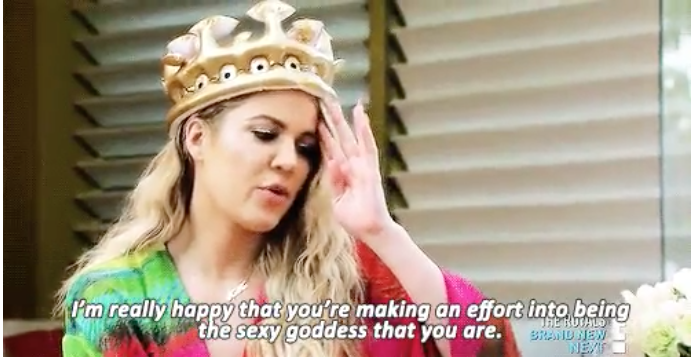 And she made this clarification.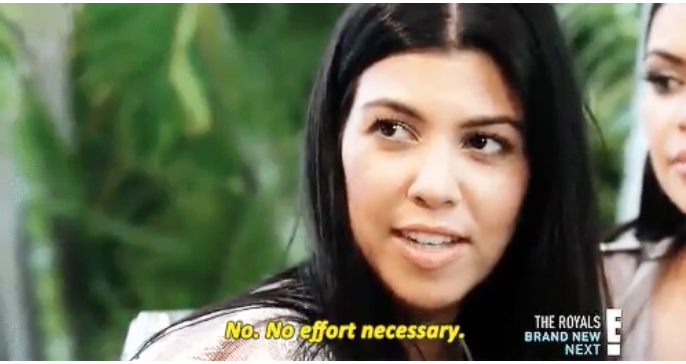 8.
Similarly, when she straight-up rejected this compliment.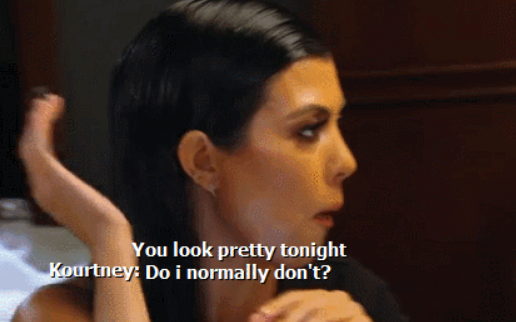 9.
When she asked Kim for spelling advice.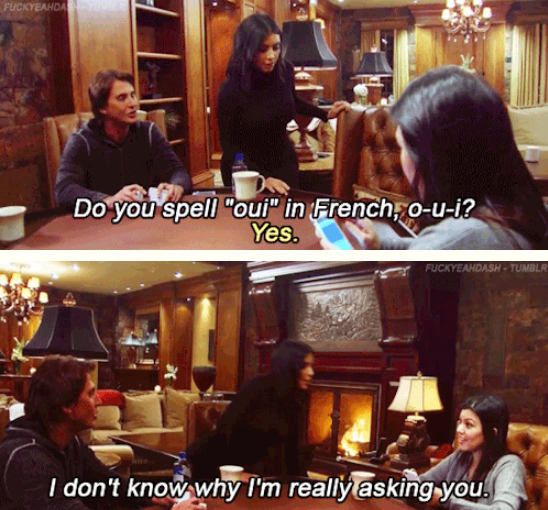 10.
When she literally couldn't deal with Jonathan Cheban.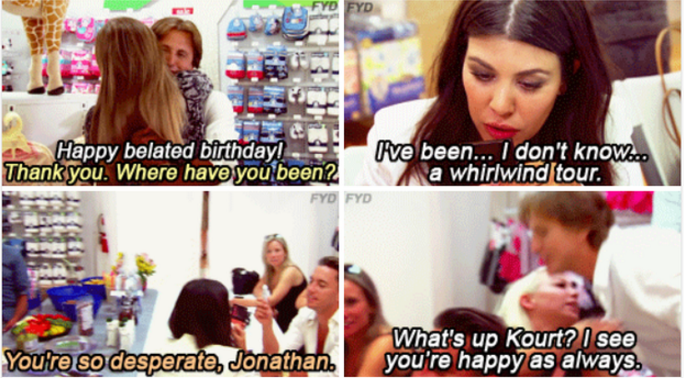 11.
When she delivered this one-liner.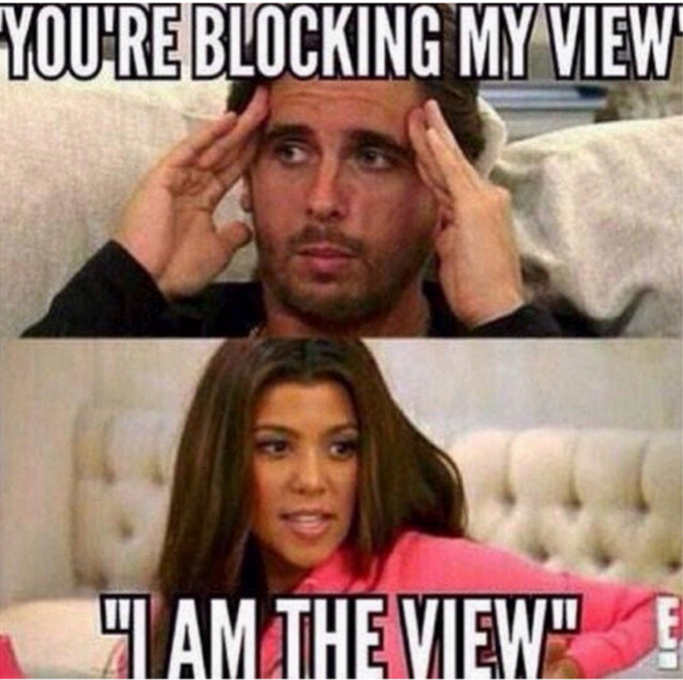 12.
When she mocked Scott's interests while simultaneously getting him to do chores.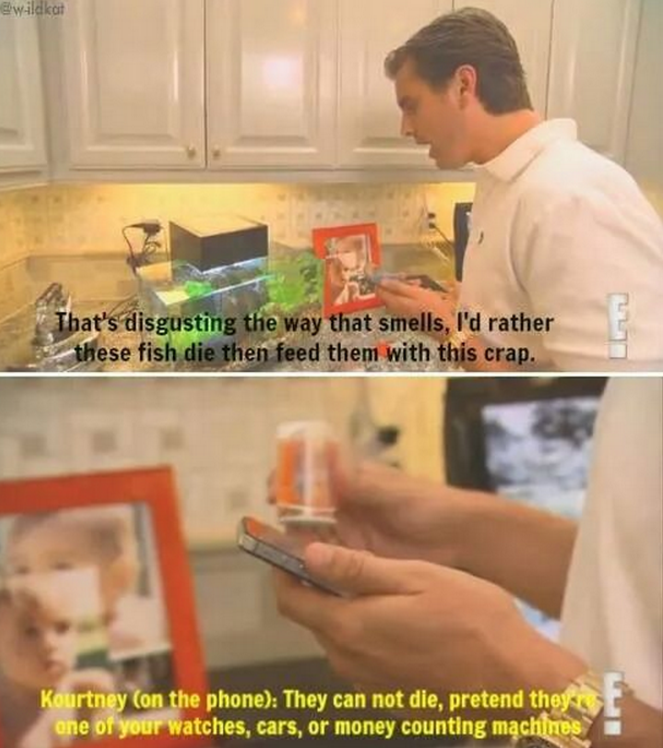 13.
When she brought Kim right back down to earth.
14.
When she was less than impressed with Kris' photoshoot.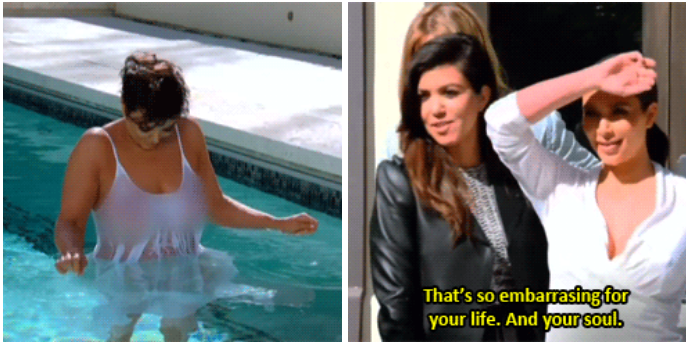 15.
And when she gave precisely zero fucks about Kim's lost diamond earring.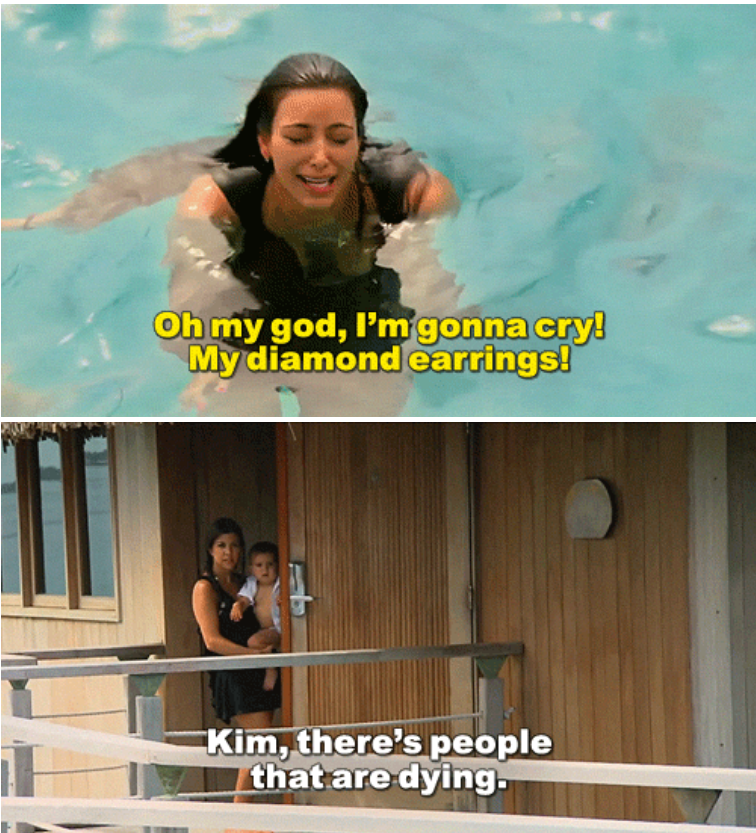 16.
When she finally found an entertaining use for Khloé's label of "the fat sister."
17.
When she shaded the hell out of Kris Humphries.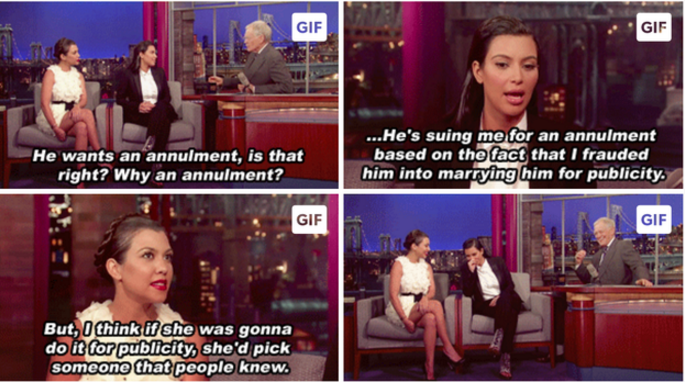 18.
And refused to take relationship advice from Kris Jenner.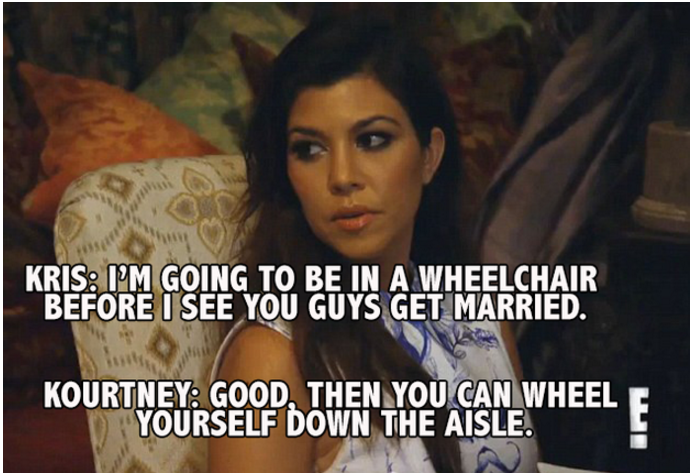 19.
As well as when she had this advice for Kim during her 72 day marriage.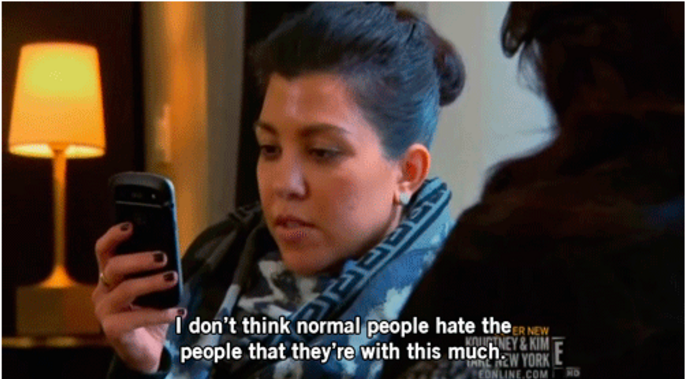 20.
When she got Scott's hopes up, only to shoot them down.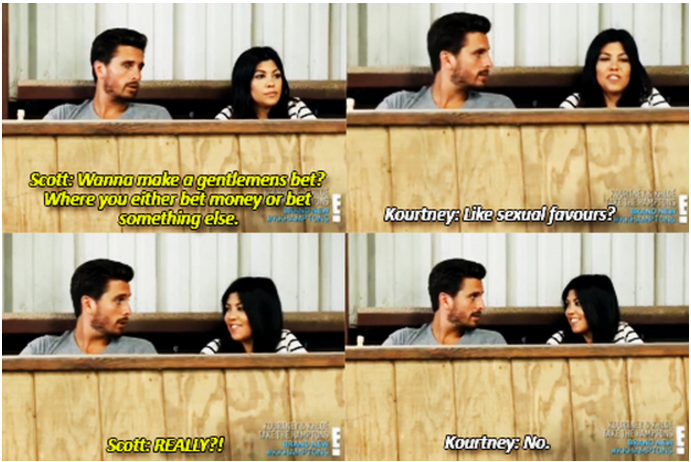 21.
And, finally, when she was asked to prove her popularity.