Hilary Duff appears to have shaded Disney+ with a post on Instagram in the wake of the news that the reboot of her show, Lizzie McGuire, had been stalled by the platform.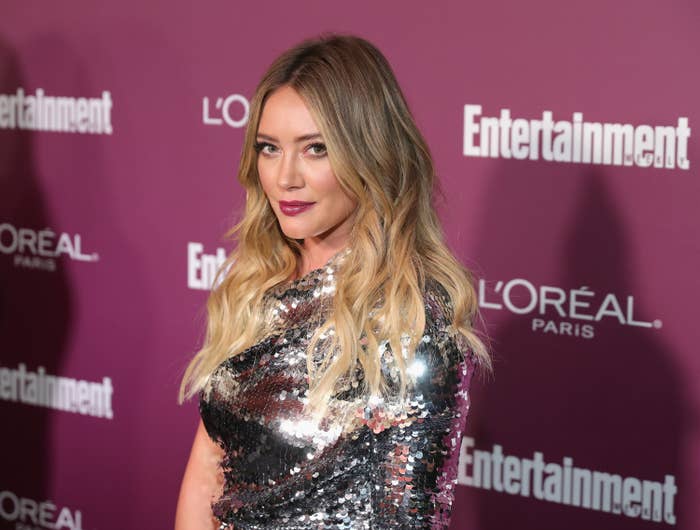 Back in January, it was announced that production had been shut down on the much-anticipated reboot of the popular '00s show after only two episodes.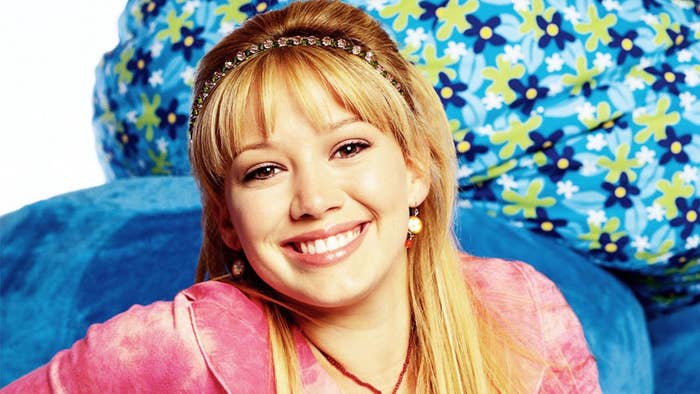 At the time, a Disney+ spokesperson said that the platform had decided to "move in a different direction" and "put a new lens" on the series.
They declined to elaborate further on what this "new lens" would be, but a previously-released synopsis said the show had planned to explore Lizzie "facing new challenges as she turned 30".
The news came as a huge disappointment to fans, not least because Hilary had spoken at length about her excitement over reprising the role, and cast members had shared numerous behind-the-scenes photos of themselves back on set.
However, up until now, none of the cast or crew involved with the show had spoken out.
Well, Hilary has now broken her silence on the whole situation by taking to Instagram to respond to a story about Disney+ cancelling Love, Victor — a spinoff TV series of the 2018 movie Love, Simon — over fears it wasn't "family friendly".
Hilary posted a screenshot of a report about the cancellation, circled the headline referencing Disney+ pulling the show over family-friendly fears and added the caption: "Sounds familiar.."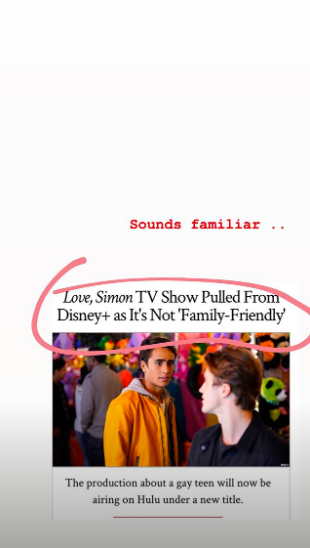 Not only did fans take the post as shade towards Disney+, but some also questioned whether this meant the Lizzie McGuire reboot had been cancelled entirely as opposed to just halted.
It remains to be seen whether the show has been cancelled, but spokespersons for Disney+ and Hilary Duff have been contacted for comment.