Hilary Duff Showed Off Her Baby Bump For The First Time After Revealing She Was Quarantining Due To COVID-19 Exposure
Hilary has been isolating in her basement for five days after revealing she'd been exposed to COVID-19 one month after announcing her third pregnancy.
Hilary Duff has spent the last five days isolating in the basement of her home after revealing she'd been exposed to COVID-19 just one month after announcing her third pregnancy.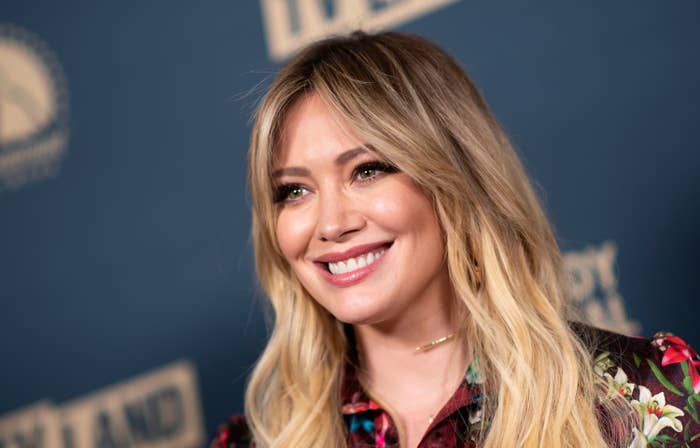 Hilary made the announcement about her isolation on Saturday in an Instagram story which she captioned: "FML."
"Exposed to COVID," she wrote in the caption of a selfie in which she already looked thoroughly fed up. "Quarantine day 2. FML."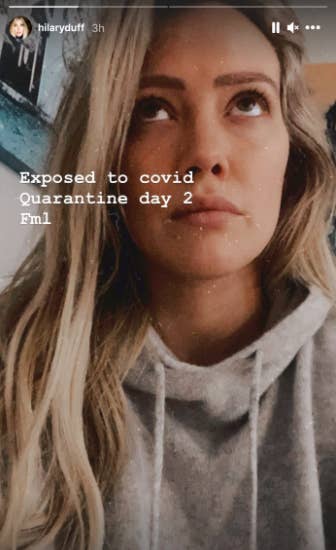 Since then, Hilary has revealed in a series of Instagram posts that she's feeling lonely and missing her husband, as well as her two children — Luca, 8, and 2-year-old Banks.
In one post, she shared a photo of her daughter in a mismatched outfit alongside the caption: "When dad dresses you," followed by another close-up of Banks' face with the caption: "But you so cute everyone just looks at your face."
She also shared a photo of Matthew and Luca with the caption "Getting that QT" alongside a broken heart emoji.
And Hilary rounded things off with a video of her and Luca saying "I love you" by knocking codes on the wall to each other from separate rooms, as well as a photo of Banks with the caption: "Missing you."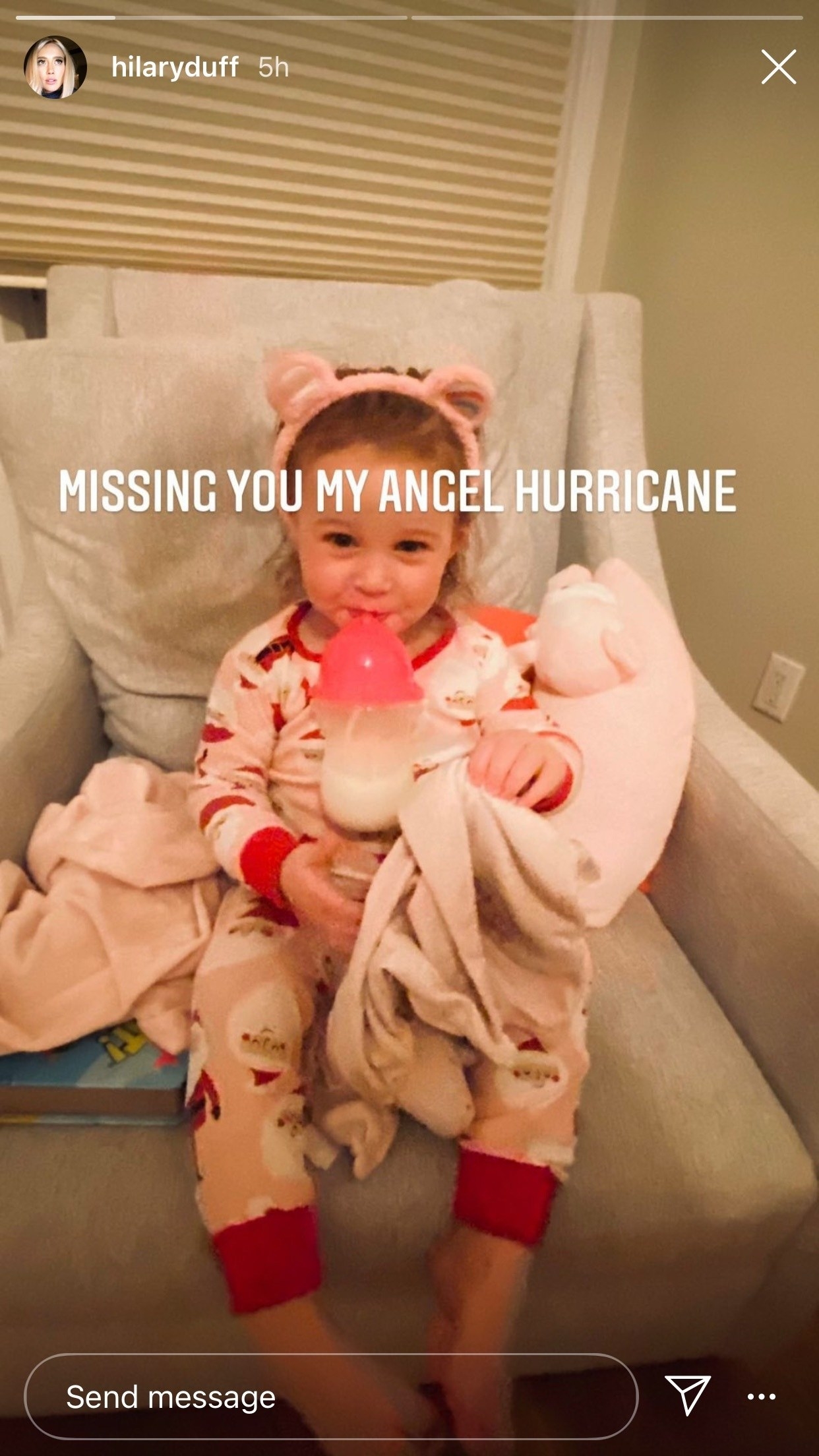 However, Hilary isn't entirely alone during her time in quarantine after announcing in October that she and Matthew were expecting another baby.
And now Hilary has used her time in isolation to share the first full photo of her baby bump.
"This little mystery bebe thumper helping me not feel so alone in the basement," she wrote alongside the photo.
This is the first time fans have caught a proper glimpse of her bump since Hilary announced her pregnancy on Instagram a month ago with a video of Matthew stroking her stomach.
The news came as a surprise to fans after Hilary admitted back in July that she was reluctant to expand her family during the pandemic.
"It's tough because everything is so uncertain," Hilary added. "Like, is it safe to have a baby right now? We don't know. Can we hold on for two years or is work going to be crazy?"
But the photo of her baby bump wasn't the only reference to her impending arrival during quarantine. After revealing that her "sweet family" had been dropping off an abundance of sweet treats outside her room, Hilary said she was feeling obligated to eat a salad for the "health of [her] unborn child".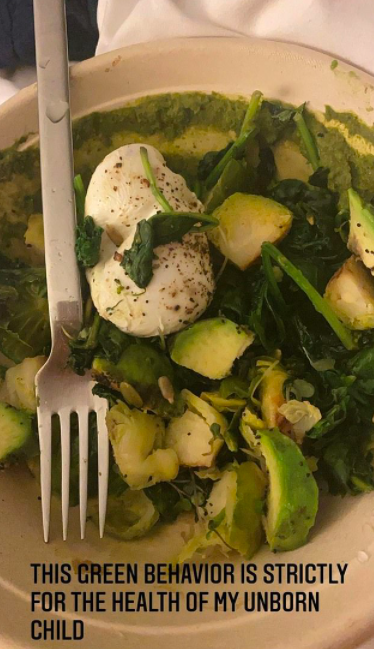 Here's hoping Hilary can be safely reunited with her family soon. 💖