Back in April, Kim Kardashian went on vacation to Mexico with sister Kourtney and a bunch of their friends.
During the trip she said she was unknowingly photographed by the paparazzi, and then this photo of her in a bikini went viral.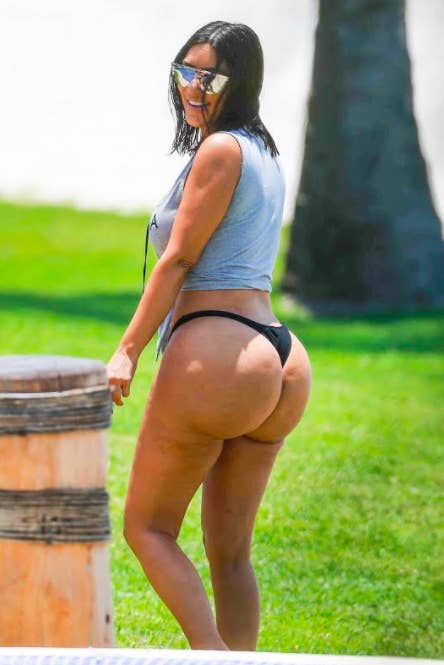 When contacted for comment, the photo agency denied it had photoshopped the images.
Many people praised Kim and said it was important to see an "imperfect" body.
Others, however, were predictably brutal with their opinions.
Kim later claimed during an appearance on The View that some of the images circulating had been photoshopped to "make them look worse".
Kim was sunbathing when her assistant, Steph Shepherd, saw the images appear online.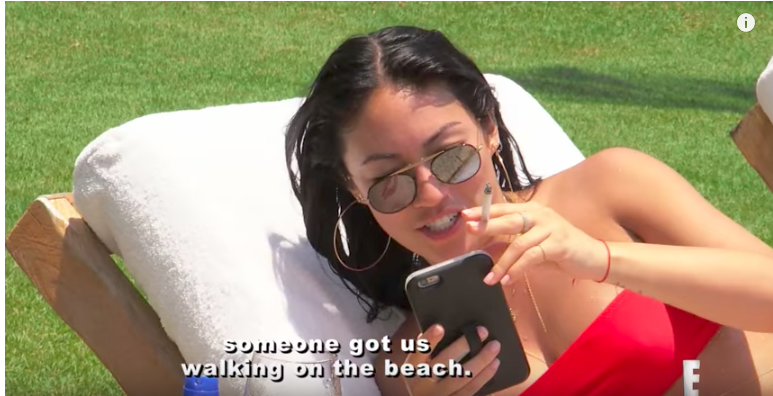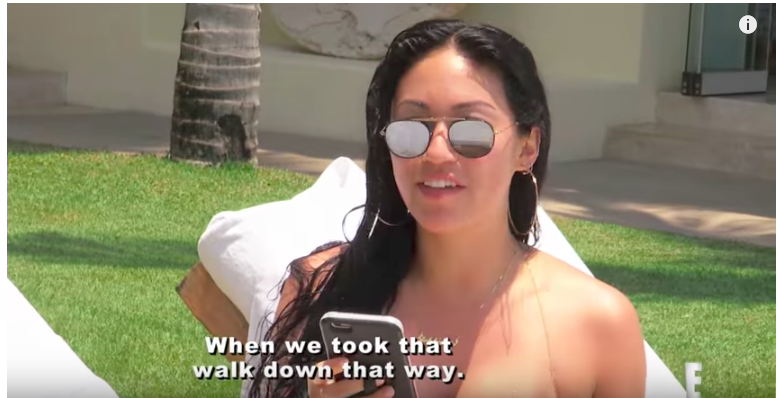 When Kim looked at the photos, she immediately appeared shocked and upset. When her friend Larsa Pippen asked if the pictures were "good", Kim fired back: "No!"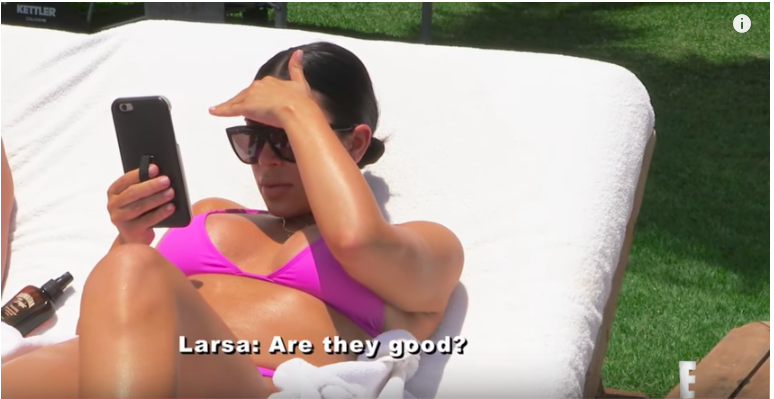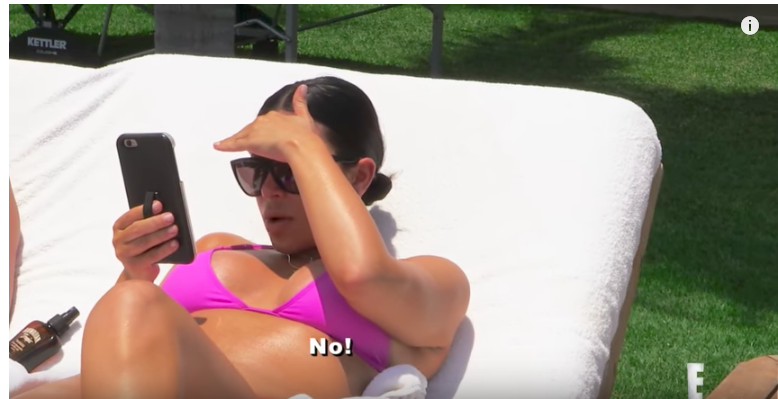 And then she looked angry, saying that her body doesn't actually look the way it appeared in the photos.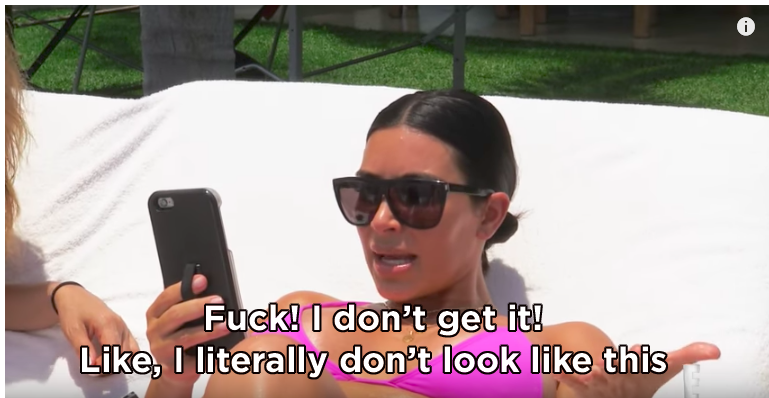 And then she said she needed to go inside immediately and start "untagging" herself from the photos.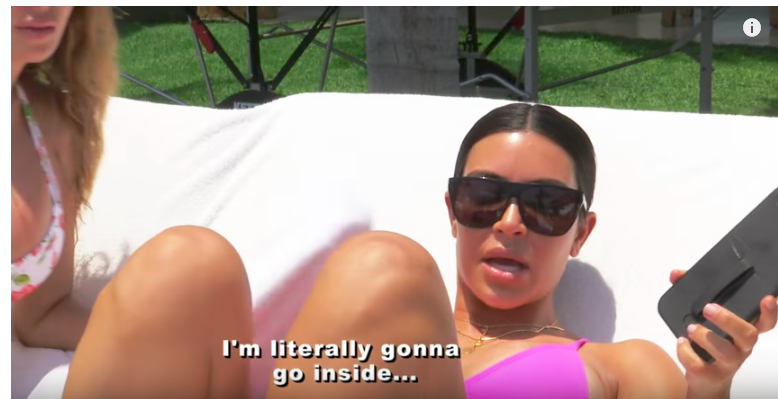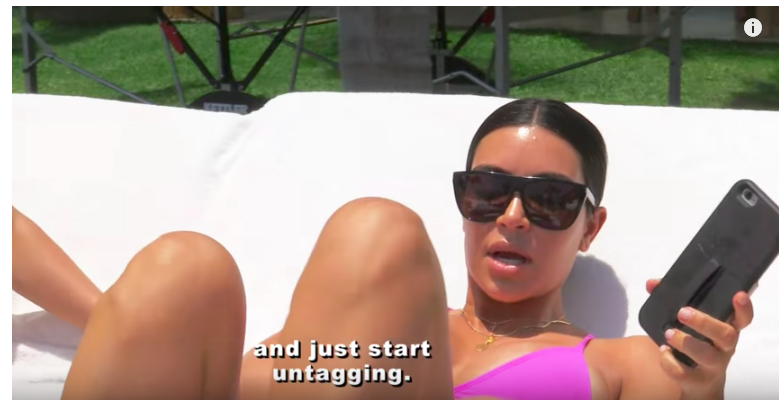 In her confessional interview, Kim went on to reveal that she'd taken every necessary precaution to ensure the paparazzi didn't find her on the trip.
And she said she was fearful of people body-shaming and criticising her, describing the scrutiny she faces each day as "frustrating".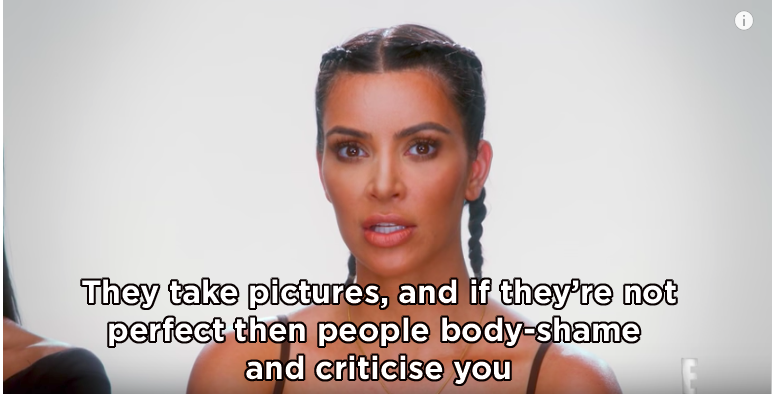 Well, I think we can all agree that Kim looked amazing. Just look at this Snapchat from the same vacation.
Vacation? More like slay-cation, amirite?!