Back in April, Rob Kardashian shocked the world when he announced his engagement to Blac Chyna.
At the time, none of the Kardashian/Jenner family publicly commented on the news, and we suggested that this silence was indicative of serious shit going down between the various family members.
And now the new season of KUWTK has documented the three-way rift between the Kardashian women and Rob and Blac Chyna.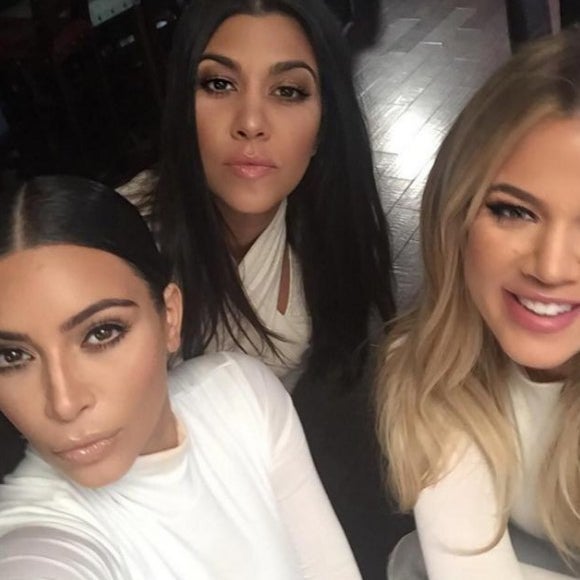 In fact, references to Rob and Blac Chyna have appeared in all seven episodes so far this season, in uncharacteristic honesty. Because while the family will usually happily devote airtime to calling out tabloid rumours, the media, or anyone who crosses them, it's incredibly unusual for the Kardashians to be this open about a rift within their own circle.
So here's exactly what's gone down so far.
The season opened with Khloé revealing that she'd learned about this budding romance by walking in on Rob and Chyna in her home.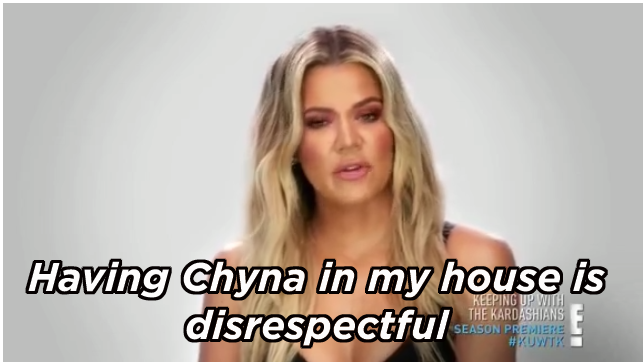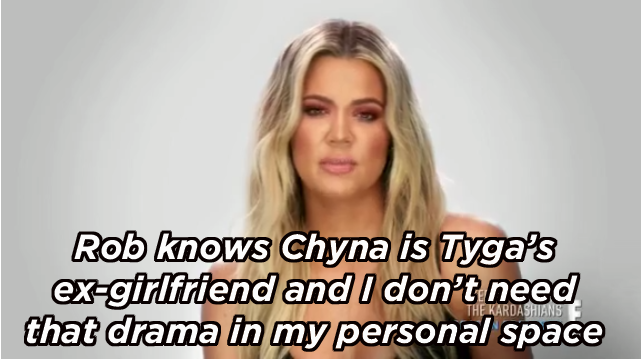 This situation was addressed in another scene, in which Kris told Khloé that she should make amends with Rob because he "doesn't hold a grudge."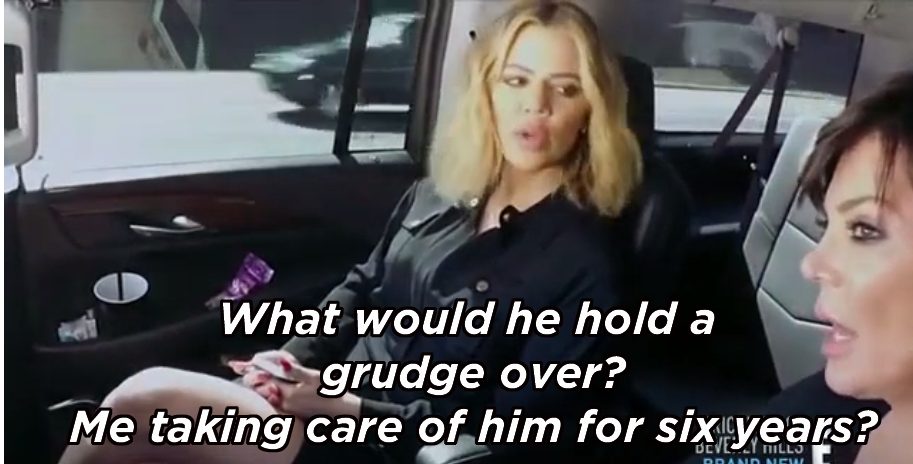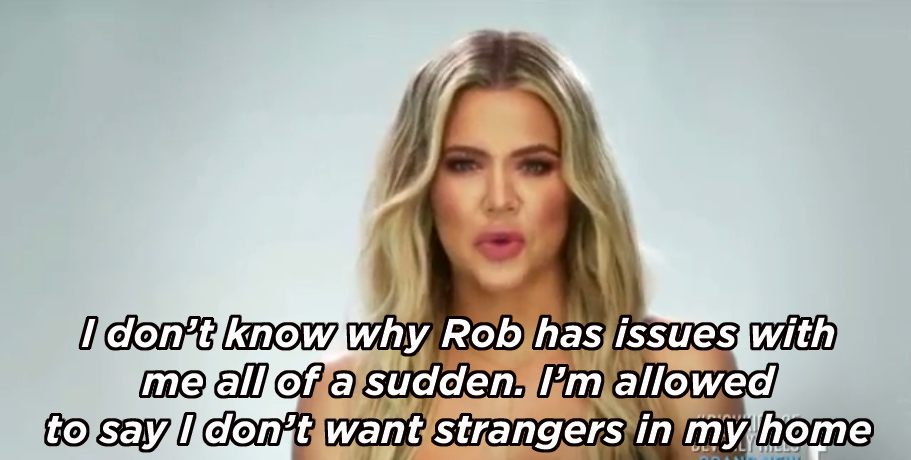 The next piece of drama concerned Kendall. She found out through social media that Rob had re-gifted the Christmas present she gave him.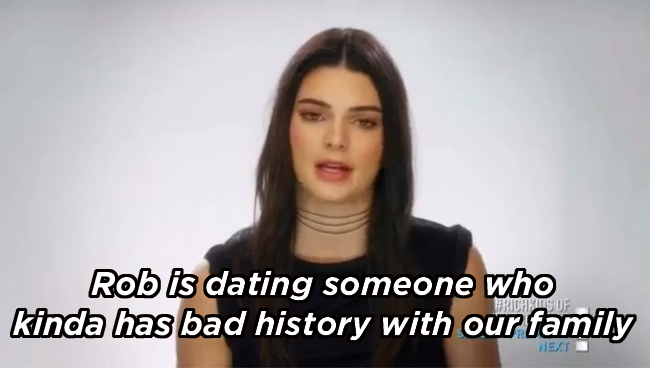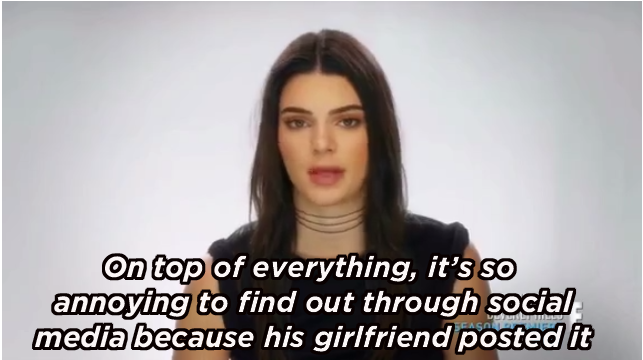 Cue a furious phone call to Rob, in which she told him she wanted the gift back. He told her it was the first present she'd ever given him, and then called her a moron.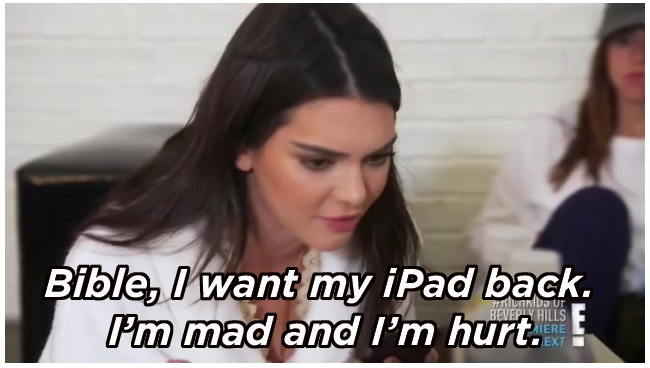 Next came a family dinner, during which Kim scrolled through various headlines about her brother's new relationship.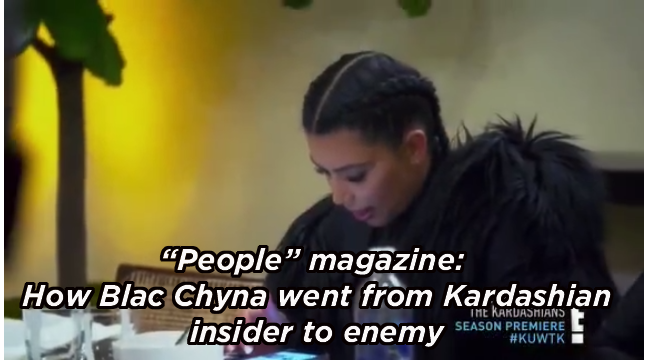 But this lovely family dinner quickly turned sour, with everyone beginning to turn on one another in the wake of Rob's actions.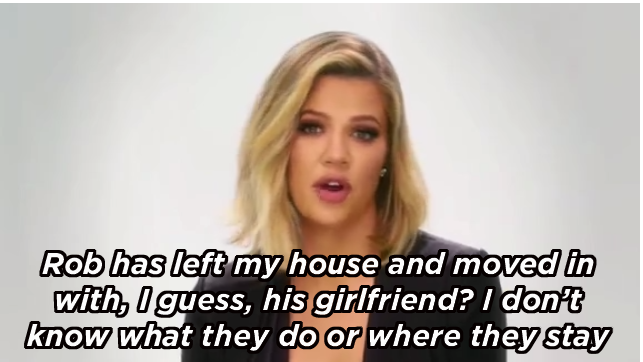 The girls then confronted Kris over rumours that she was planning to buy a house for Rob to move into, in a polite, respectful manner.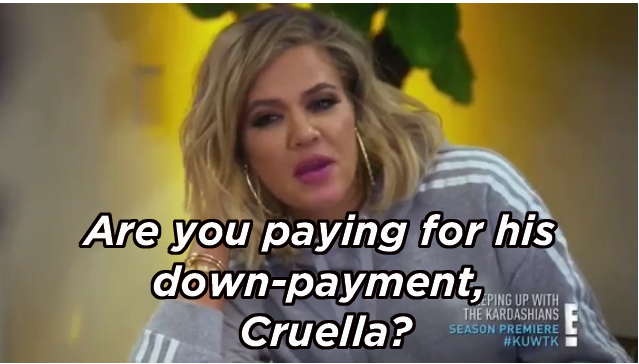 And this is where things got heated. Kim told Kris she needed to "stop babying" Rob and that everything was her fault.
At which point Kris promptly lost her shit and shaded the fuck out of her daughters.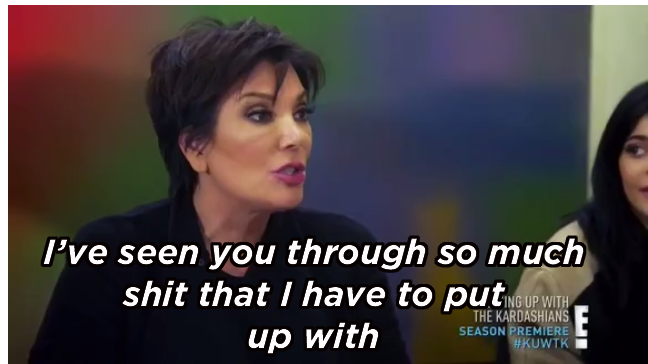 Addressing Kim, she delivered this iconic line.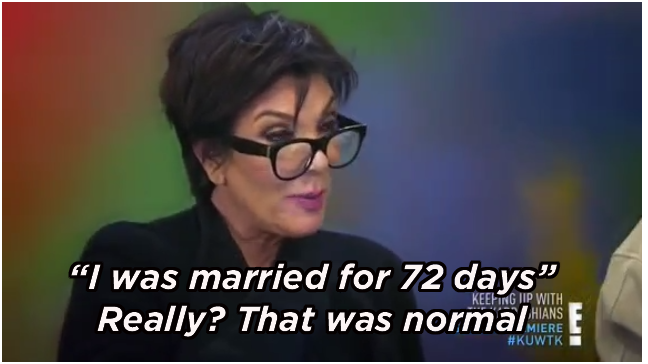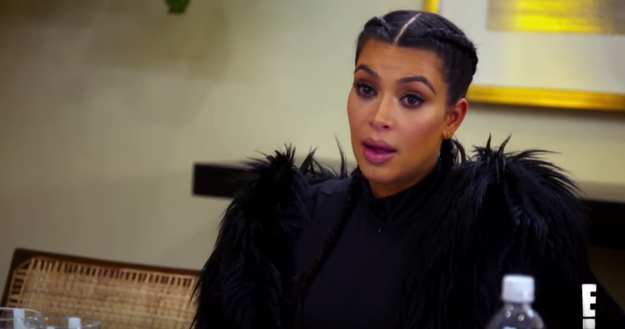 Things got even more serious in the next episode, which addressed all the negativity appearing on Rob and Chyna's social media accounts, beginning with this meme that he posted.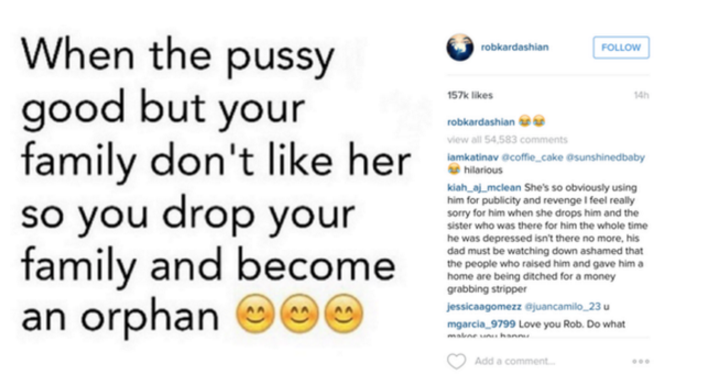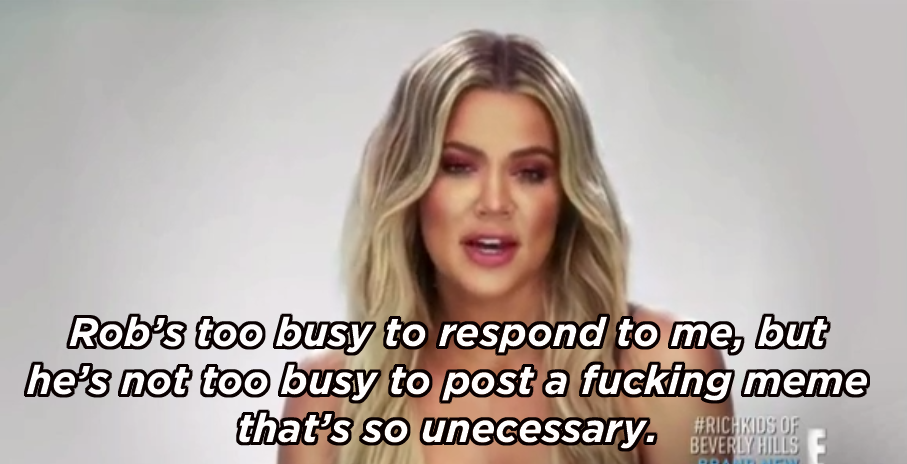 Then Kim explained just how awkward she found the relationship – as she had once been friends with Chyna.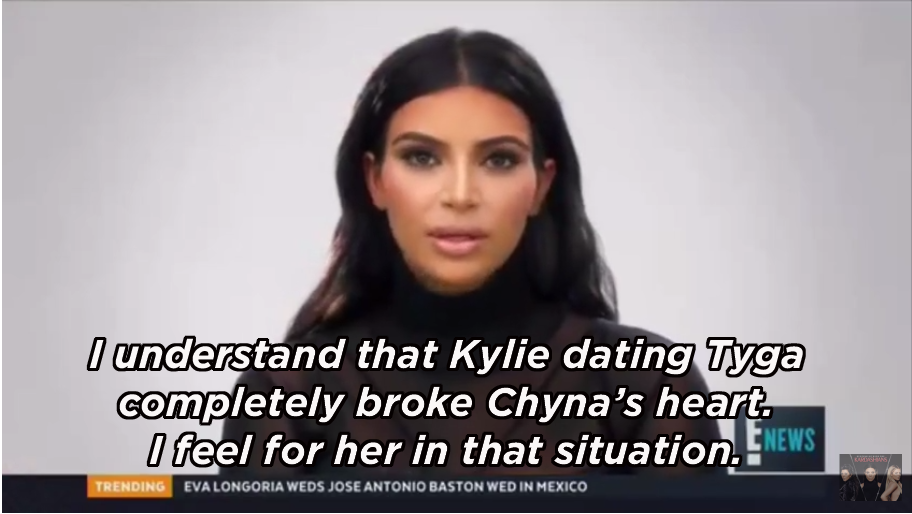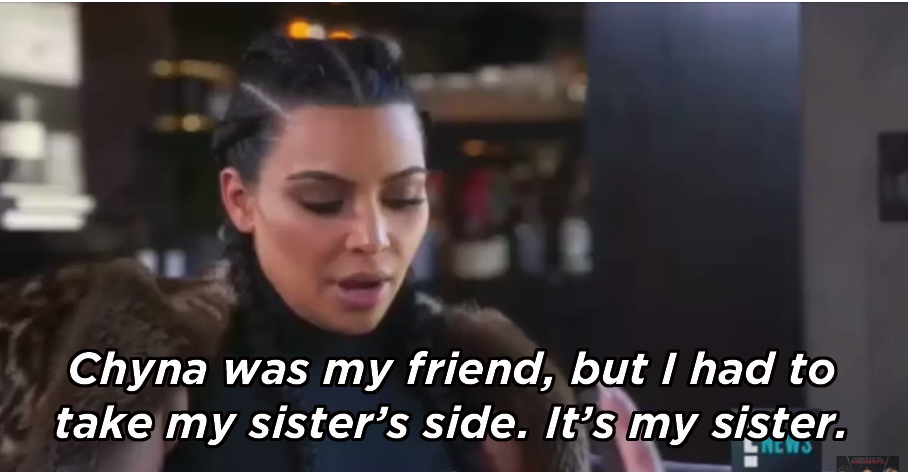 But then things got really interesting.
Remember, back in March when Kylie launched a cooking segment on her app, called Cooking With Kylie?
But Chyna had had her own show, Cooking With Chyna for months beforehand? And then Chyna posted a video of the latest edition on Instagram with this not-so-stuble caption?
Well, the whole thing was addressed on camera.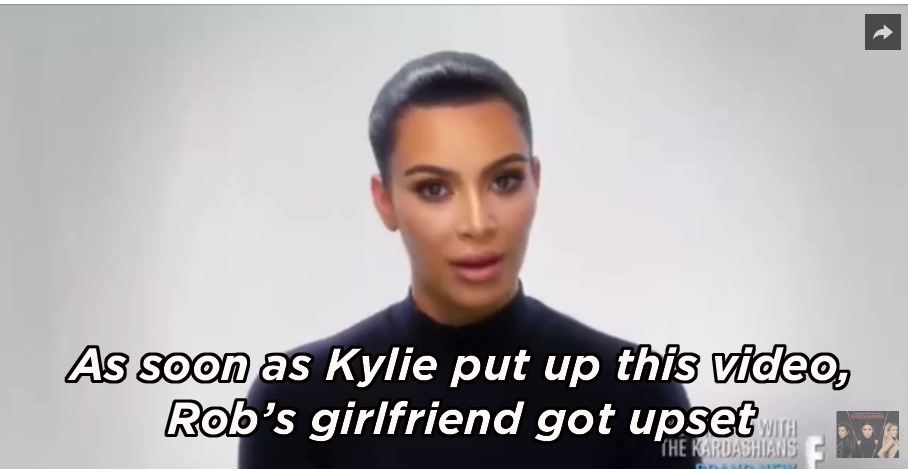 Kim immediately called Kylie, who, genuinely concerned, asked: "I don't know what to do. What do we do about this?"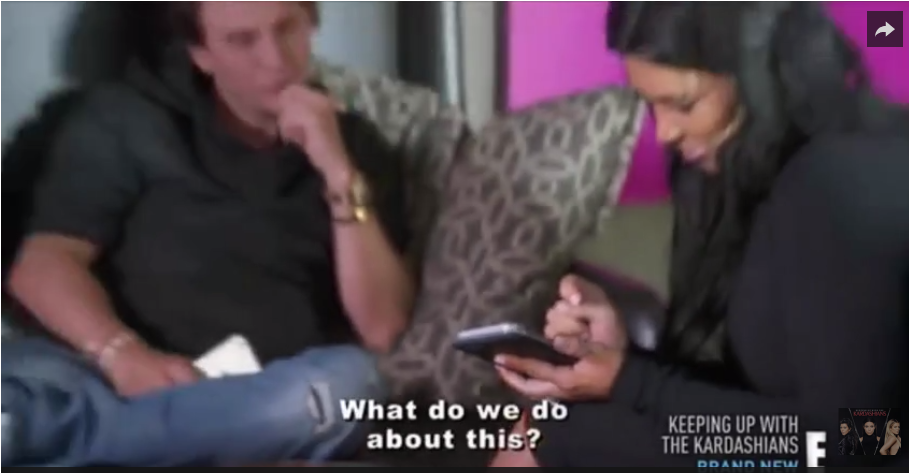 Kylie went on to say that she "doesn't stalk" Chyna's life, and has no desire to fight over social media.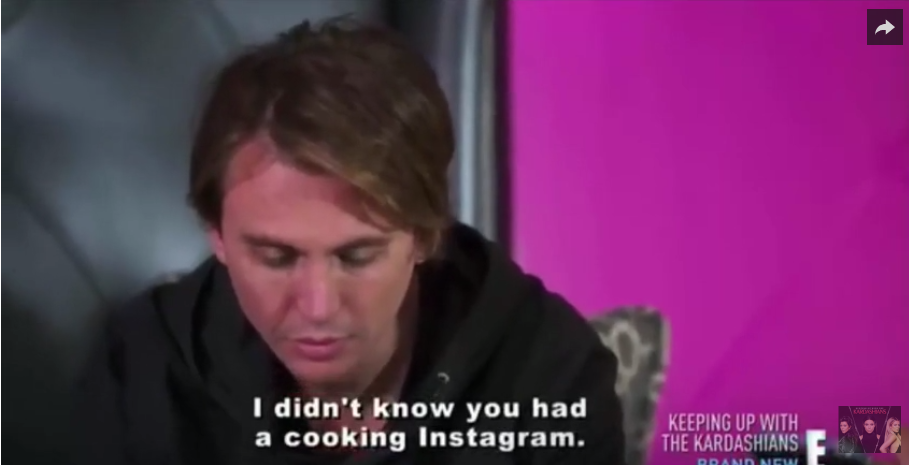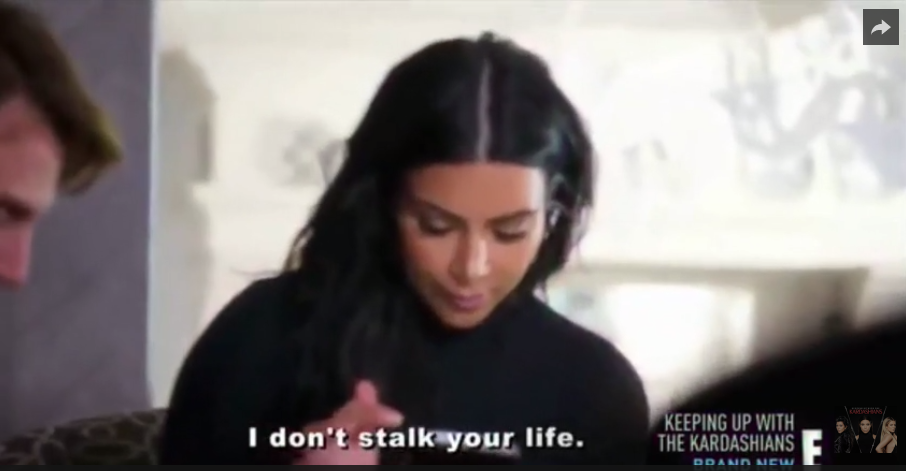 Speaking to camera, Kim explained that the "drama" between her siblings and their respective partners was becoming "too messy".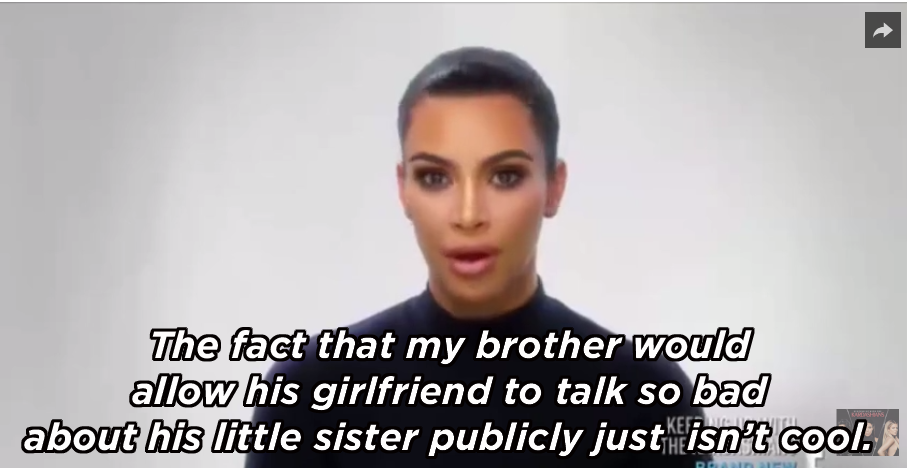 Things got even worse when Rob and Chyna then appeared to mock Kris Jenner on social media.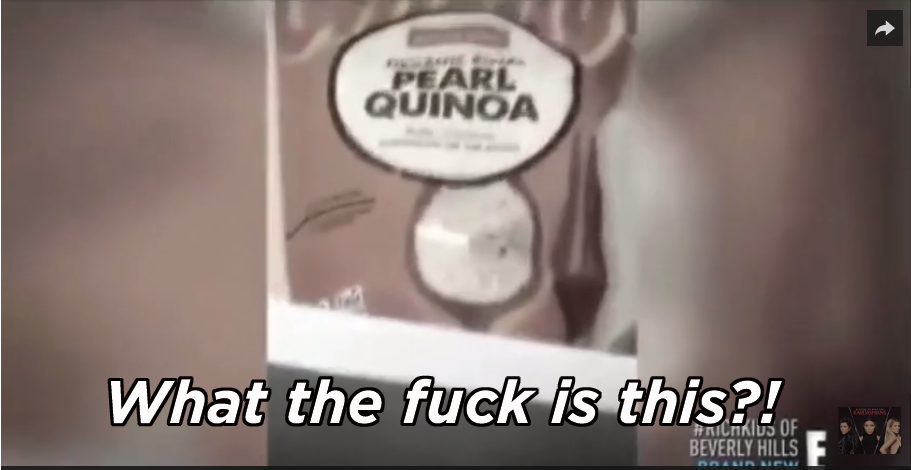 None of the Kardashian girls were impressed.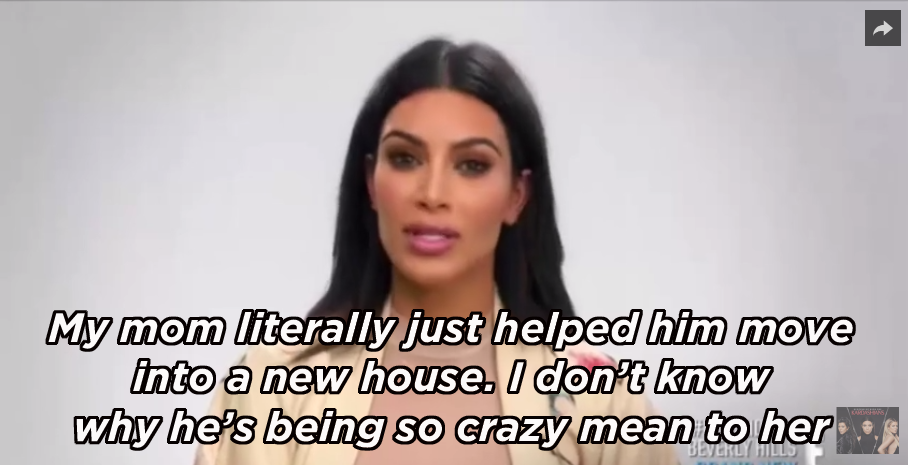 And during lunch with Kourtney, Kris seemed visibly hurt.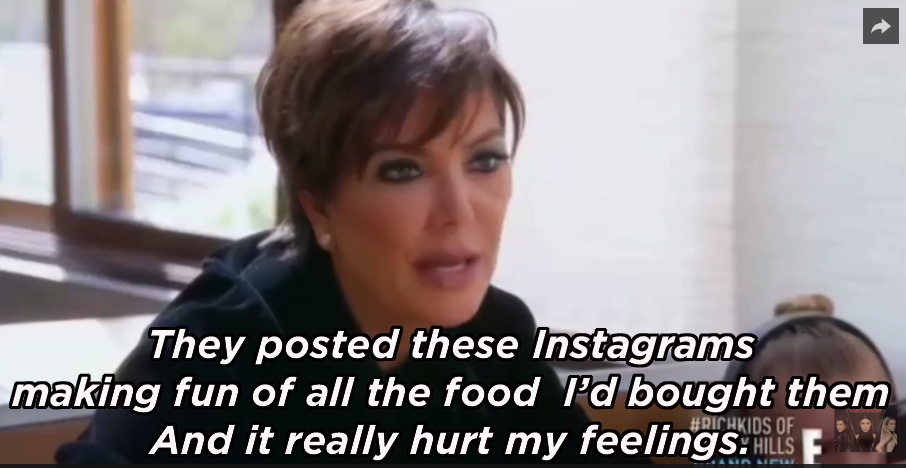 Kris concluded with this statement – the first of many similar comments where the family question why Rob might be behaving this way.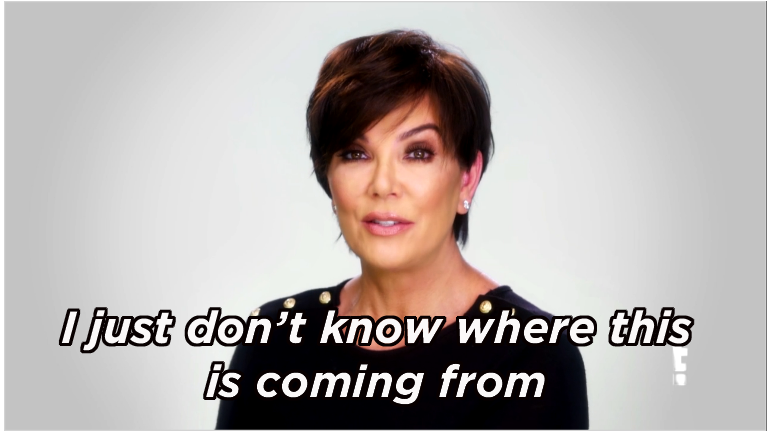 See?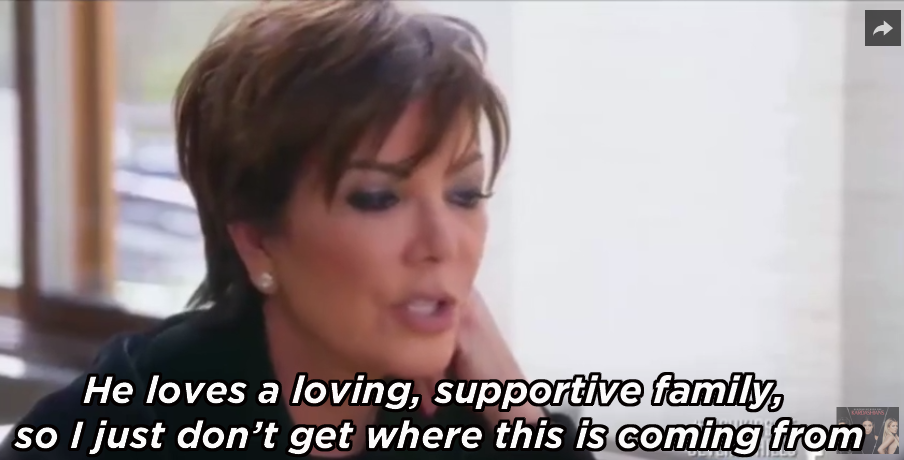 She then dropped this bomb.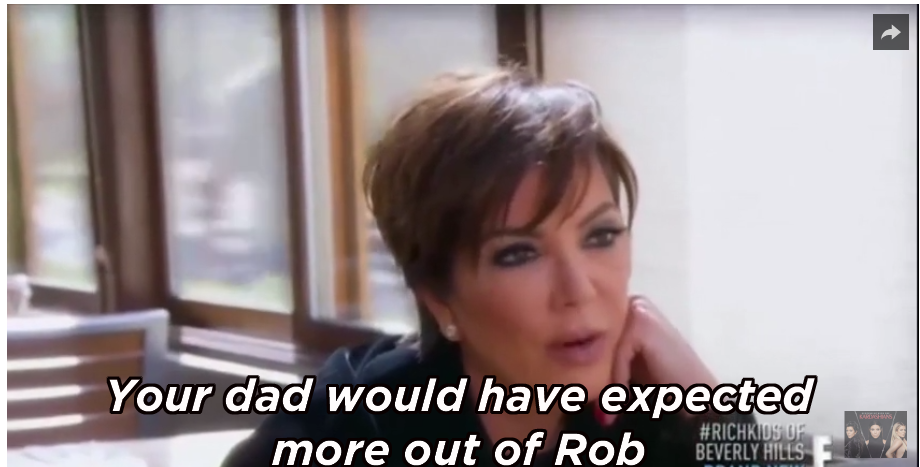 Kim proceeded to call Rob out. And it's this conversation where things get very interesting, because it became clear that Rob's relationship could be affecting their public image.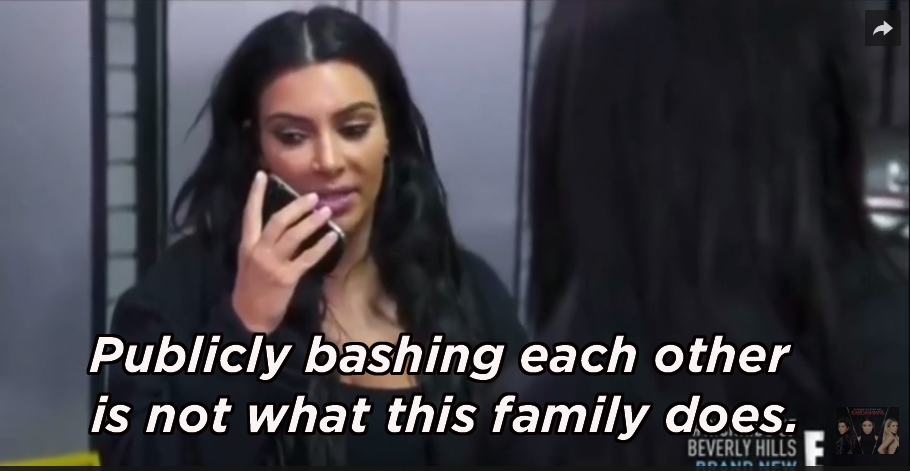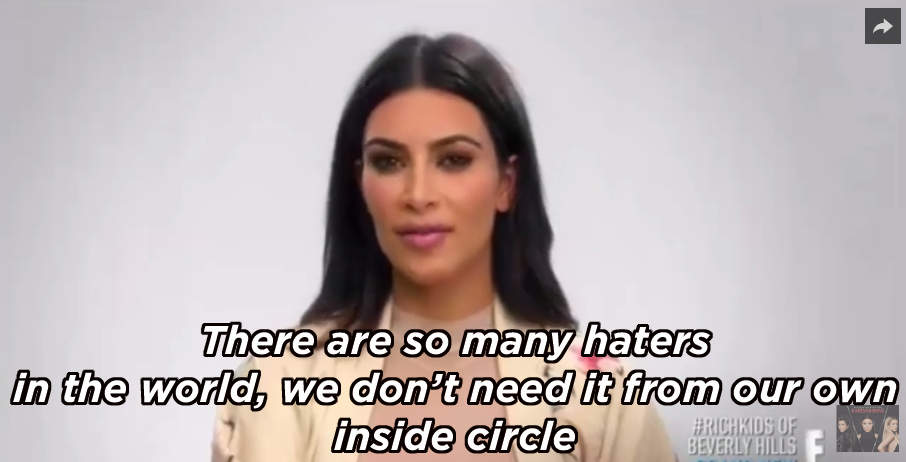 And after Rob apologised, Kim made it clear that whatever goes on behind the scenes cannot be brought into the public sphere.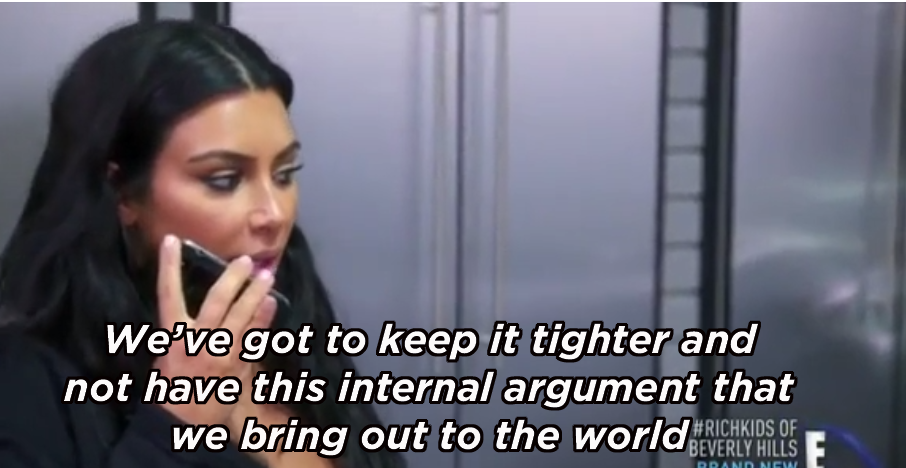 Despite apologising to Kim, the feud showed no sign of easing, with Rob then failing to turn up to a family vacation.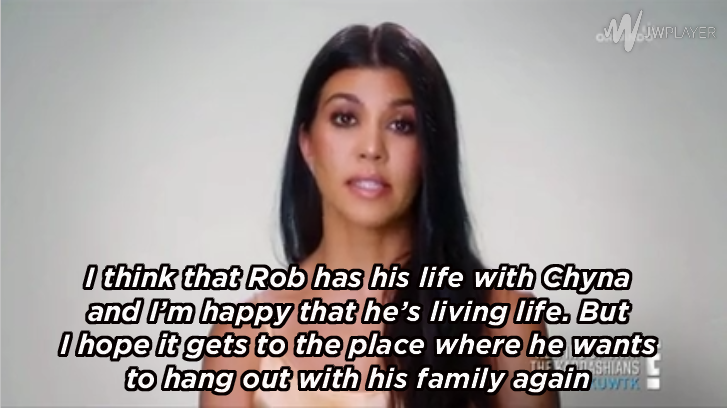 Kris was pretty upset about this too.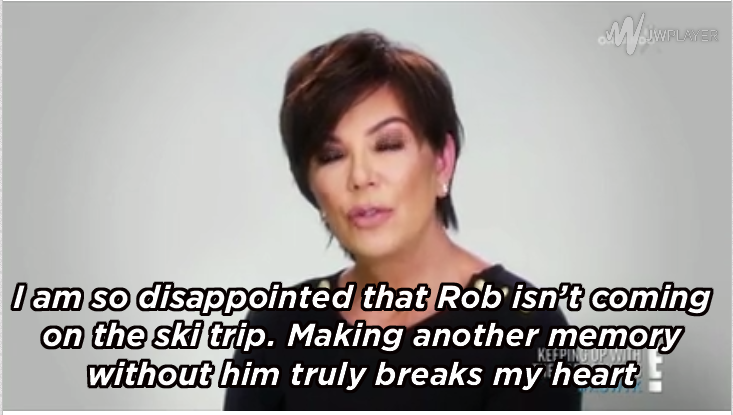 But the shit truly hit the fan when, during this family vacation, news broke online of Rob and Chyna's engagement.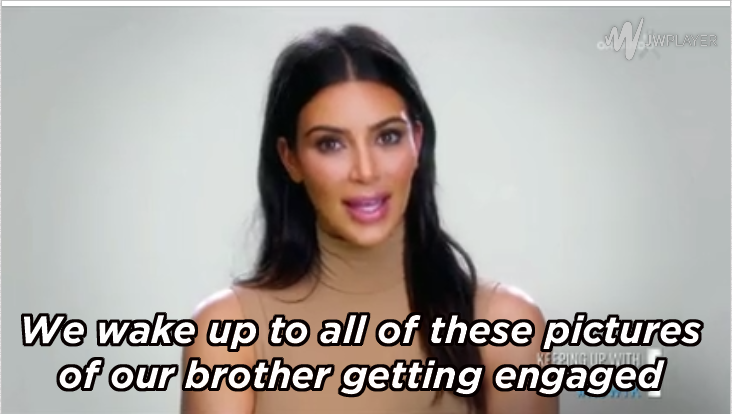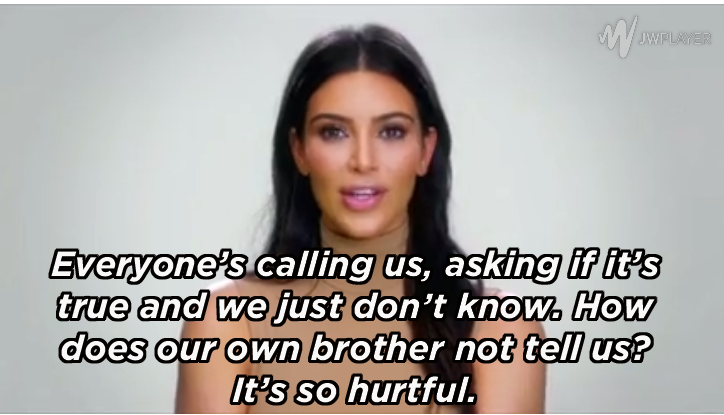 Kourtney then made this awkward revelation.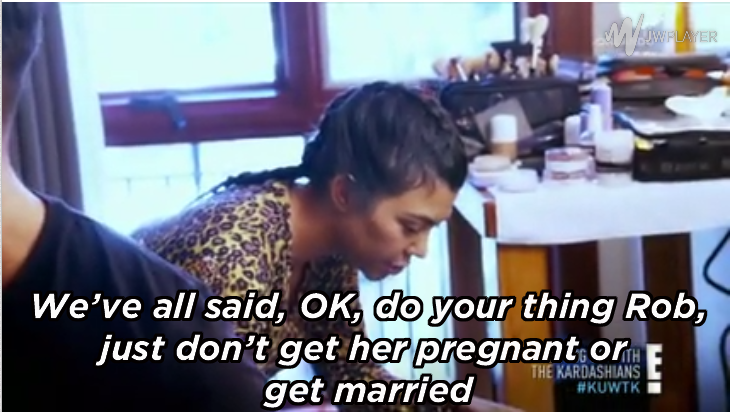 And Khloé then made a series of revelations.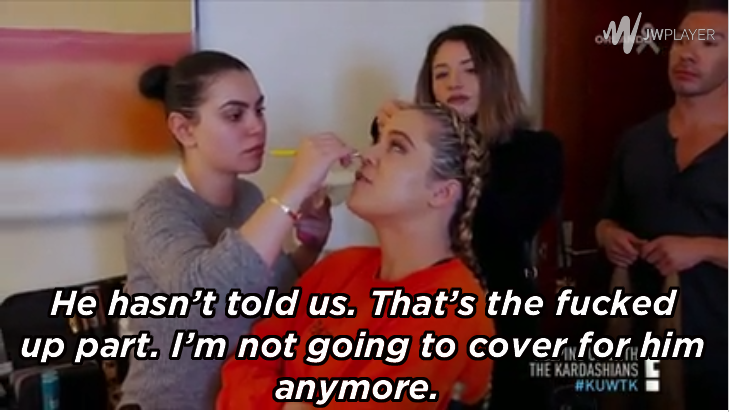 Including the fact she refued to act like "one big happy family" anymore.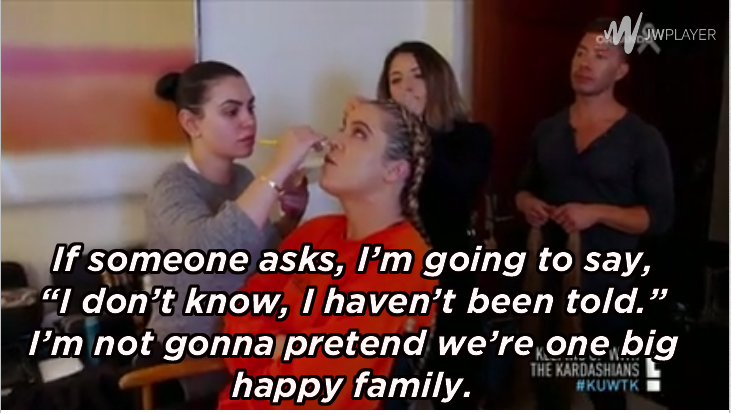 And that she's been lying and covering for Rob.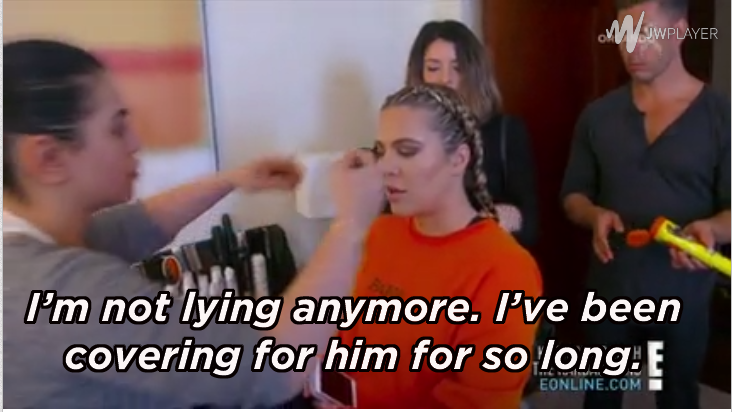 But Kourtney went on to express concern that the union may not be "genuine and sincere."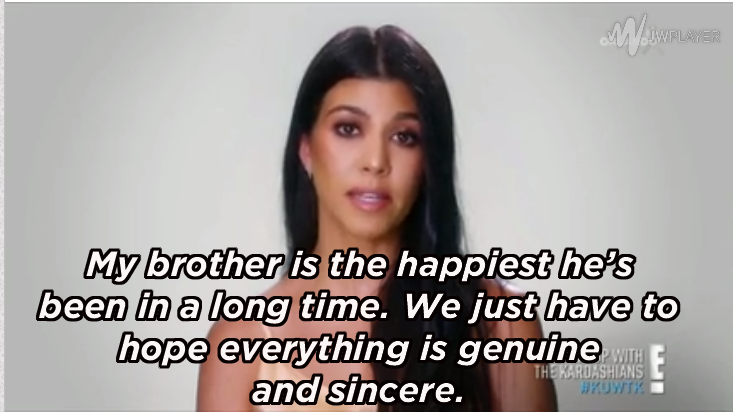 Before Khloé revealed just how deep the divide between the family had become.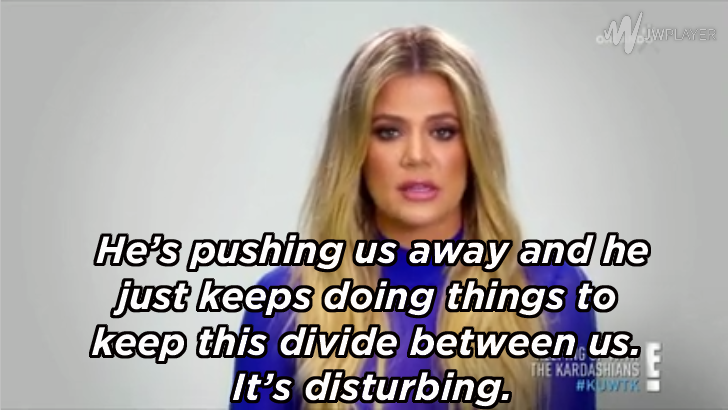 And made another of these ~cryptic~ comments.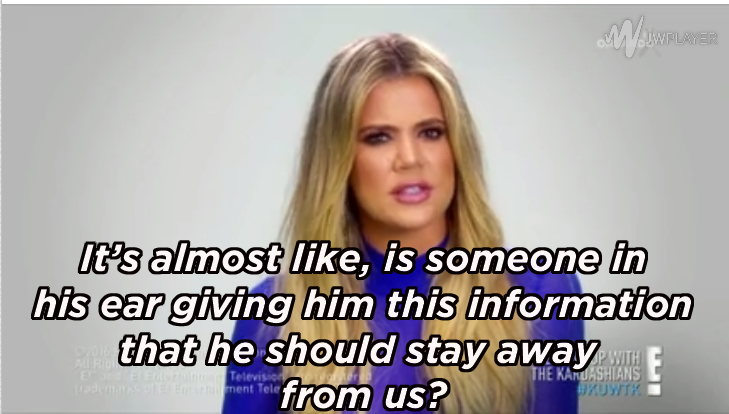 And when Kris found out, she was equally as stunned.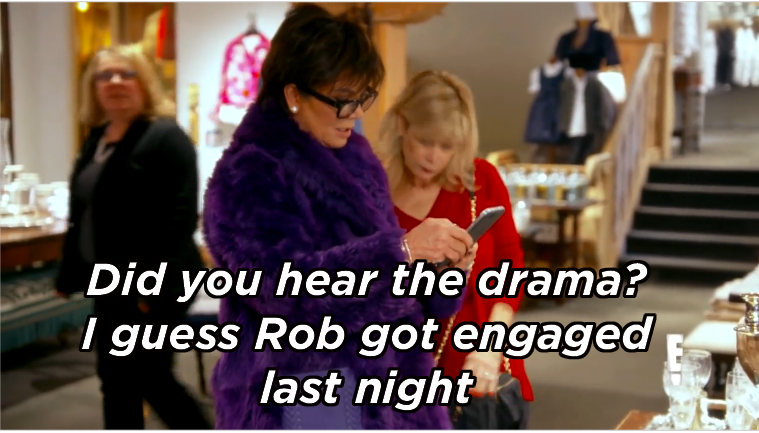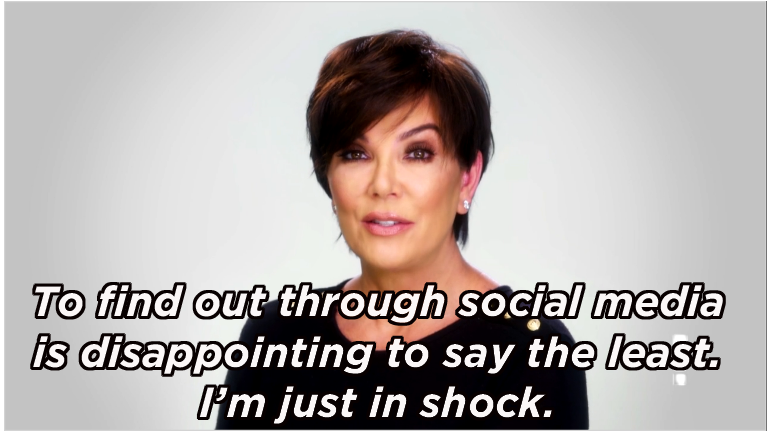 Her friend expressed condolences and asked Kris how Rob had informed her of this news.
And it was clear Kris too had found out via the internet.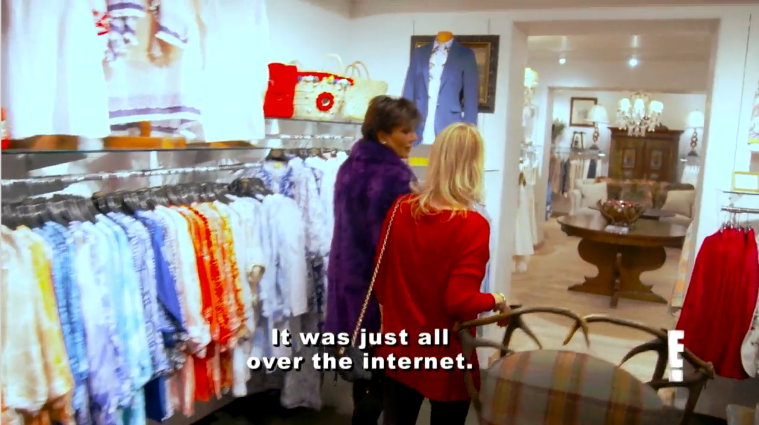 Before concluding with this sad comment.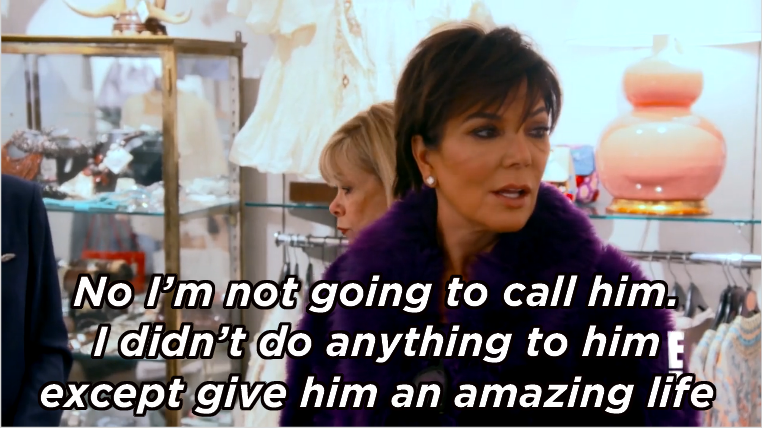 Phew. And we're only a fraction of the way into season 12 – we've got everything crossed that relations between Rob and his family improve as time goes on.