However, things have escalated since Caitlyn released her autobiography last month, and now the Kardashians appear to have completely cut ties with her.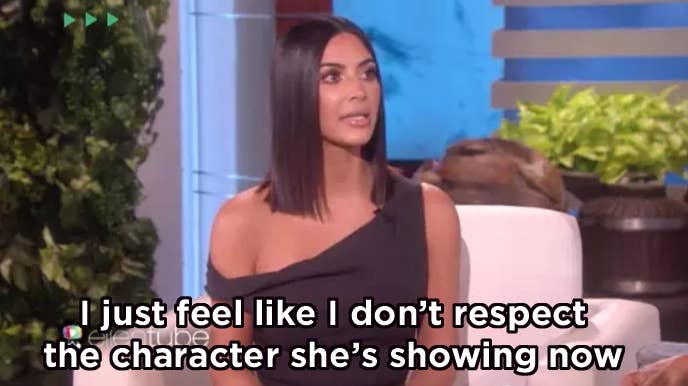 SO, since the book has caused such drama, I decided it was time to sit down, take a look, and see what Caitlyn says about the Kardashians in it.
But first, it's important to note that Caitlyn opens the book with this, making clear the content is all her opinion:
This is a book primarily of recollections. I believe them to be true, and I have cross-checked them with various members of my family and friends and what has been written in the past. But they are based to a large degree on my memory, and memory as we all know is selective.
Note also that Caitlyn chose to use male pronouns and the name "Bruce" at certain stages of the book.
1.
She discusses her career fading after the Olympics.
Caitlyn is brutally honest about her media career. She writes that she thought there was "a growing sense that by the early to mid 1980s the public, with the media as its conduit" were glad to see her gone. She also writes that she thought they had also grown weary of her and adds: "Live by celebrity, die by it. Unless maybe you are the Kardashians."
2.
She also seems to be pretty honest about the start of her relationship with Kris. In the book Caitlyn reveals that she became fully interested in dating Kris when she found out that she had four children – exactly like Caitlyn.
She writes: "The wheels click in my mind:
She has four children. I have four children. That's eight kids. Kris has the same amount of baggage that I do. Now I really am interested."
3.
Their first date was at a party, and Caitlyn says of their meeting: "I have never met anyone this effortlessly social."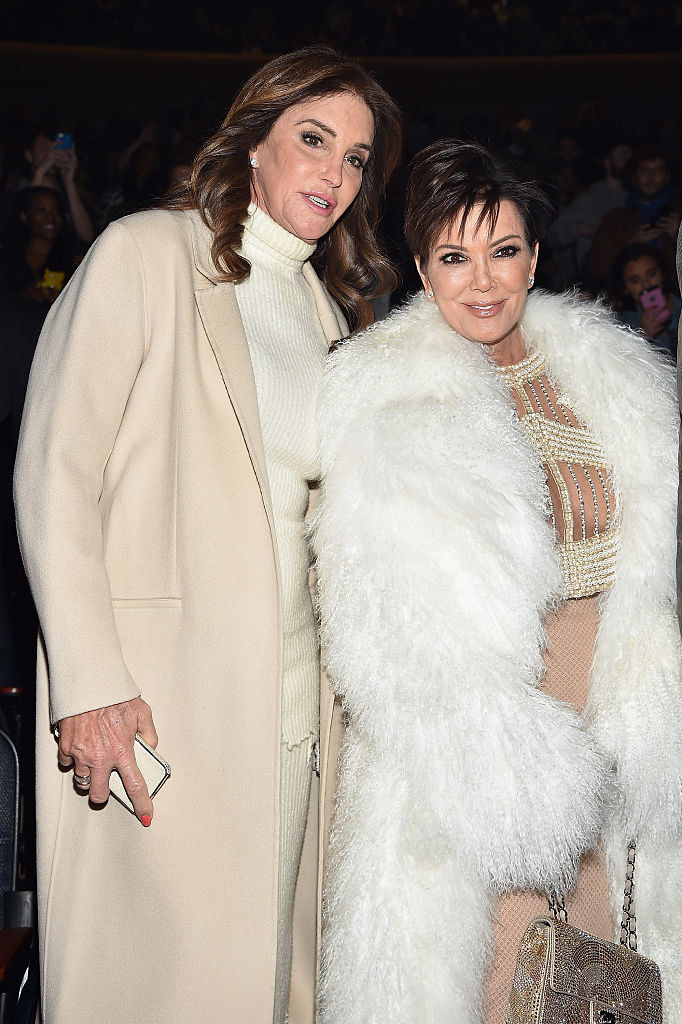 Presumably, this is the part of the book that Kris referenced in KUWTK. However, despite the fact that her sociableness was attractive, she only truly became interested in Kris when she outlined her lips without a mirror: "She doesn't even use a mirror. She just goes zip zip zip. It's perfect...Now I'm hooked."
4.
She discusses how she fell for Kris and claims she "saved" her after just a few dates after being in a "rat hole the last six years".
5.
Caitlyn praises Kris's business acumen.
She writes how they went out for dinner and she could tell Kris had the qualities to "make her somebody one day". Caitlyn even highlighted attributes such as "a combination of charm and professional intelligence" about Kris.
6.
Caitlyn seems to think she had a mutually beneficial relationship with Kris, according to what she writes.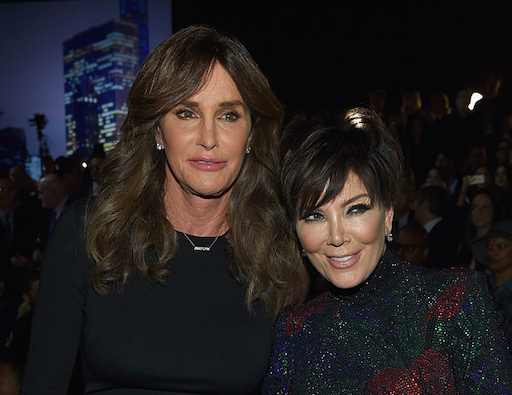 In this part, Caitlyn says how quickly they both fell in love with each other. But she also states how Kris restored "the image of Bruce", while she sometimes wonders if Kris was "making a statement to her former husband: a big fuck you."
7.
She is brutally honest about her sex life as well.
She says that she never felt "comfortable" having sex with Kris. "It is imbued with affection and love, but my attitude is no different than it was in high school: I'm just not entirely comfortable with it."
8.
The main source of contention between Caitlyn and Kris is the fact that Caitlyn claims Kris knew about her gender dysphoria, whereas Kris claims she did not. In the book, Caitlyn says she discussed her "gender issues" before "making love" to Kris.
She says she told Kris that she liked to dress as a woman, and even did so in front of her, but likely downplayed the idea that her "condition" would ever change – although believes Kris should have gathered that she was "confused about gender" from the fact that Caitlyn had size "36 B breasts" from hormone treatment. Caitlyn expresses incredulity at Kris' reaction to her transition on episodes of KUWTK: "She insists that she was taken by surprise by my ultimate transition to Caitlyn, which obviously means in her mind that she did not know enough. On Keeping Up With The Kardashians she shed copious tears in coming to grips with it. Given what she saw, the whole reaction seemed a little puzzling then and seems puzzling now."
She concludes: "So, for me, the idea that she was later shocked by my transition is equally shocking to me. It implies that I left her in the dark about the severity of my struggles. At least to me it does. Let's leave it at that."
9.
Caitlyn also doesn't hold back as she claims that she and Kris negotiated terms in order to deal with her gender dysphoria.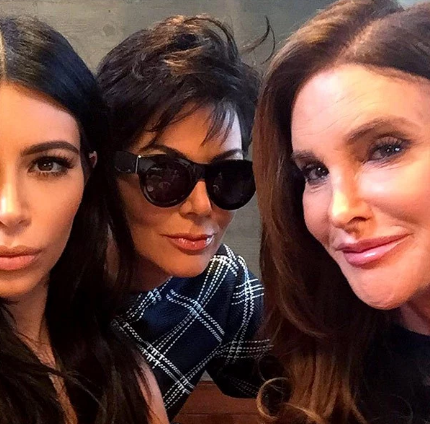 She says that she dressed up as a woman in front of Kris several times, but that she stopped because she "felt ridiculous." Caitlyn writes: "She fell for Bruce Jenner, not some porcelain doll knock off. [...]Eventually Kris and I do reach an understanding – take Caitlyn on the road – but she is not to play in our home or hometown. End of discussion."
10.
Caitlyn was also very honest about the beginnings of their reality TV lives. She even suggests that not only did she suggest that their family be turned into a reality TV show, but that KUWTK was only greenlit because of her involvement in it.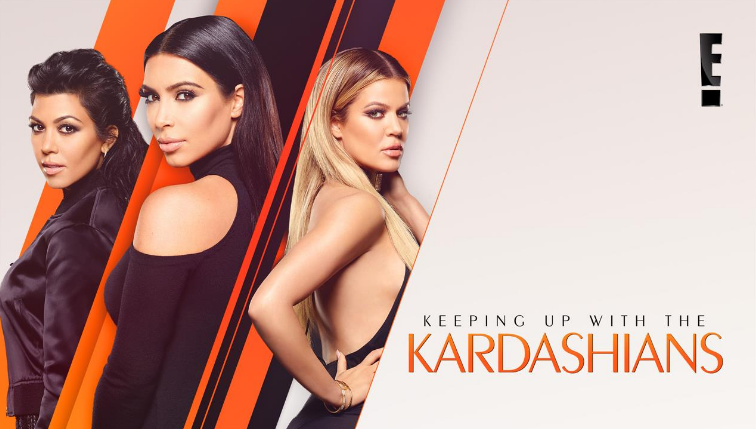 She claims that the E! Network's vice president of original programming, Lisa Berger, said she didn't "get it" at first and that the only person she knew in the room was Bruce. But Ryan Seacrest kept pushing. Caitlyn writes that eventually four episodes got the go ahead "largely because I am in the public eye and maybe that's a hook".
11.
However, she also says that she "sold out" by appearing on KUWTK.
She didn't hold back when it came to this aspect of her life either. She also wrote that her mother was embarrassed, that she has "no self-respect" and that Kris intimidates her in this part.
12.
There was more honesty where she writes about how Kris helped repair her relationship with her four children from previous marriages.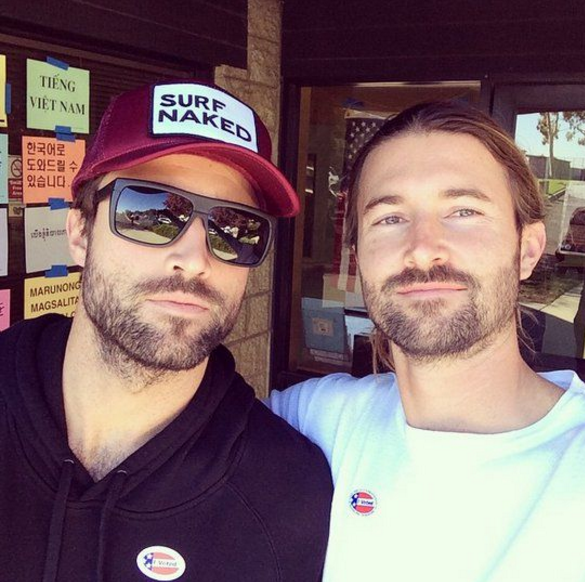 "Kris adores my kids as much as I adore her kids, another aspect of our partnership."
13.
But according to her, Kris caused a "rupture" between Caitlyn and her sister.
She says Kris threw a party to celebrate the 20th anniversary of her Olympic win and did not invite her sister, Pam. She says they "rarely spoke for almost 20 years."
14.
She causes waves by touching on Robert Kardashian's friendship with O.J. Simpson.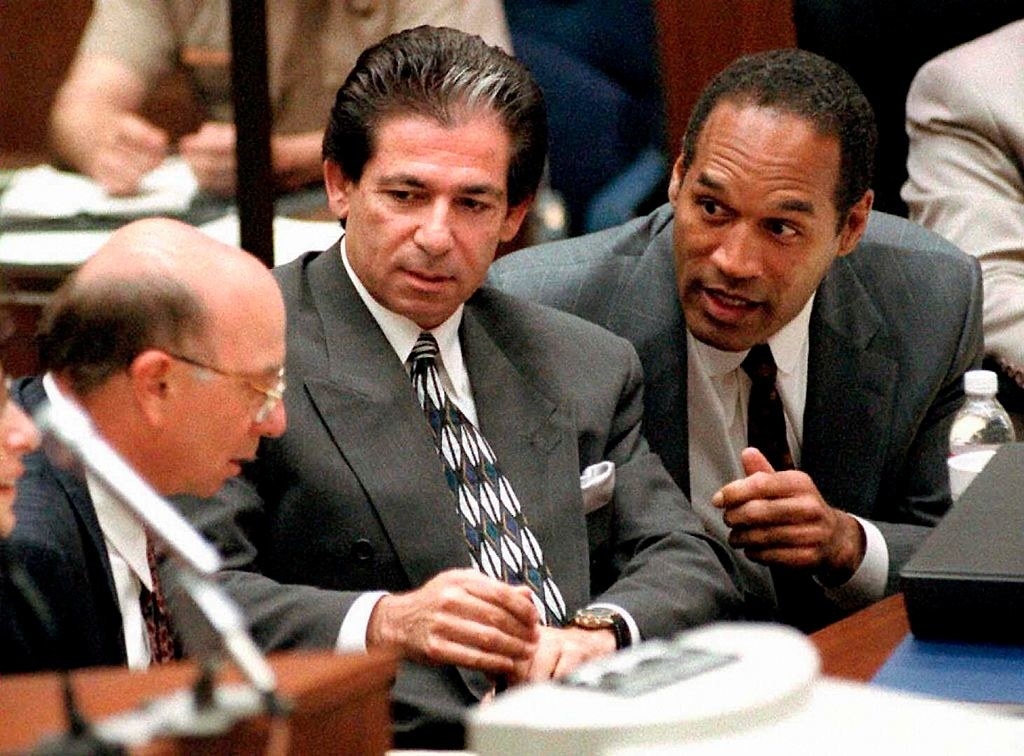 15.
And opens up truthfully about Kris and money.
Caitlyn writes about how she was no longer the primary breadwinner, about the "amazing gestures" Kris would do for her but how "difficult" it became for her to make financial decisions on her own.
16.
Caitlyn also opens up a fair bit by describing the demise of her marriage to Kris, by saying that while they had "15 good years," the final 5 years were "acrimonious misery".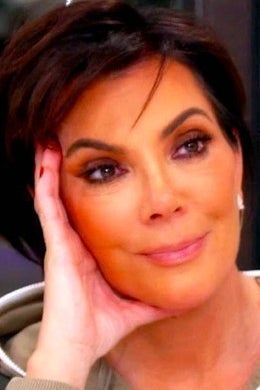 17.
The honesty just keeps on coming when she claims she opened up to Kim Kardashian about her gender dysphoria in 2013.
Caitlyn writes that she spoke to Kim before any of the other children "about all my issues." She goes on to say Kim's later silence hurt her but she eventually realised "my expectations were unreasonable."
18.
Caitlyn also seems to mourn that her relationship with Khloe has been irrevocably damaged.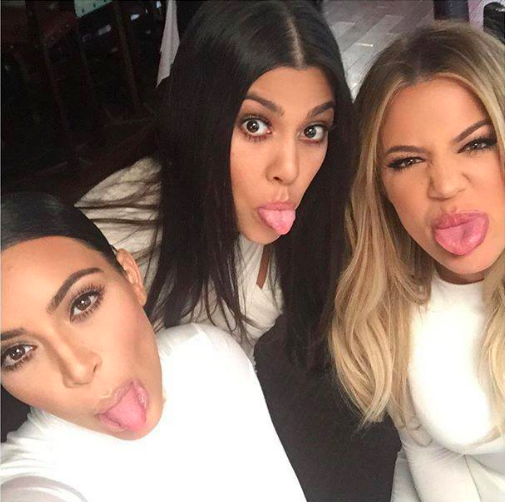 Caitlyn writes: "She is upset because I never specifically told her I was going to transition.[...] It is something Khloé and I should talk about privately, as we have on many occasions on other sensitive subjects. But we have not, although I have tried. We have not been the same since."
19.
And she reveals quite a lot when she explains about deliberately not mentioning the Kardashians during her televised coming-out interview with Diane Sawyer.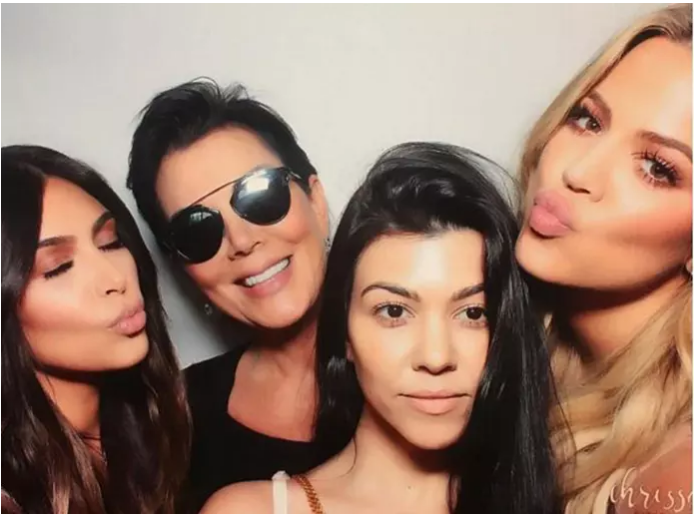 She says the Kardashian side of the family felt slighted by being absent and Caitlyn quite honestly admits they had a right to be because it was done on purpose "because of research showing that anytime a Kardashian is on television, many in the public tend to think it is a publicity stunt to make money." But she adds that she loves her kids and she didn't want them thinking she was rejecting them but she felt she had to "build a wall and distance myself", saying "I only had one chance. This had to be about me and only me."
20.
On spelling her name with a "C" rather than a "K."
Caitlyn was again happy to reveal all when she recalls the moment she told Kim Kardashian that she'd be spelling her name with a "C" rather than a "K." When Kim told her "I'm a bit disappointed," Caitlyn thought: "Spoken like a true Kardashian."
21.
On Kris's reaction to her coming-out interview.
Caitlyn seems to be very open to other sides, when she writes: "How shocked or not she [Kris] is by my transition is immaterial at this moment: it has to be very, very weird to see your former husband of 23 years and with whom you have two children go on television in front of an estimated 17.1 million people and say: "For all intents and purposes, I am a woman."
22.
Caitlyn also truthfully reflects on her relationship with her children now.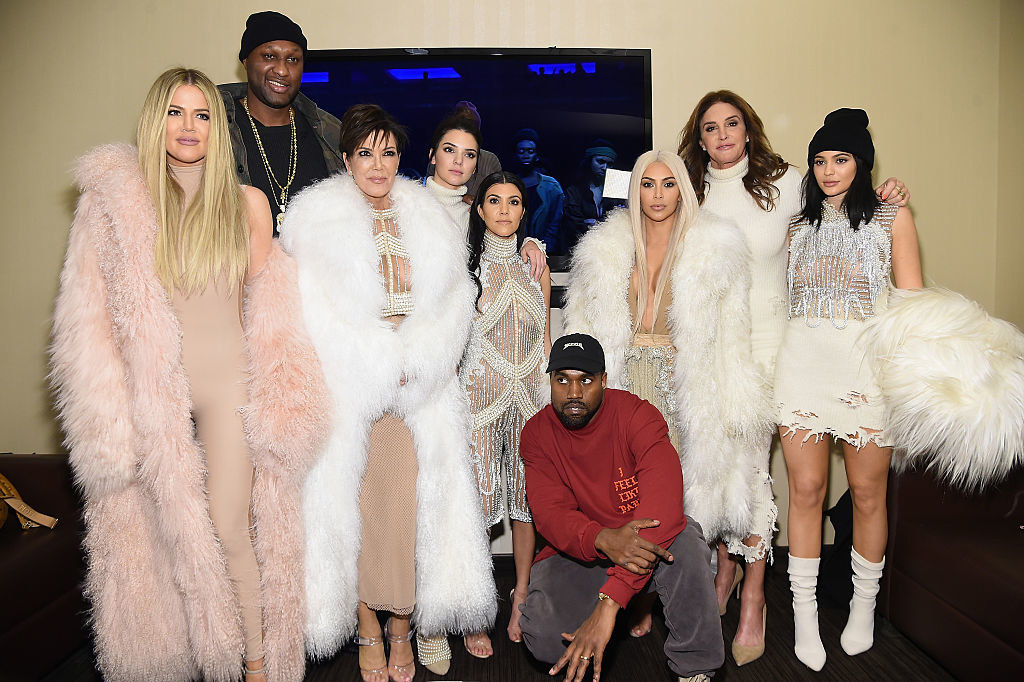 "Every day I wonder what all my children from my three marriages really think, whether they do truly accept me and can still call me Dad as if it still has meaning, or instead look at me like some quasi-stranger who is selfish to do this at such a late stage in life."
A spokesperson for the Kardashians has been contacted for comment
UPDATE: This post has been updated.