1.
When Rupert Grint and Tom Felton got hammered together in Vegas. 🙌
3.
And made sure he was looking his best.
4.
When Emma and Rupert proved they're so close they don't even need to exchange words anymore.
6.
When Tom Felton and Matthew Lewis met up for a round of golf.
7.
And hung out with Helena Bonham Carter and Warwick Davis.
8.
When Emma and Matthew went all ~moody teenagers~ on us.
9.
And now they're all grown up, they support the hell out of each other's careers. Whether it's Emma praising Matthew's new show...
10.
...Or Matthew calling Emma an "inspirational woman" as he backed her HeForShe campaign.
11.
When Daniel and Tom proved the best friendships are ones where you can tease each other.
12.
And their silliness is still going strong.
13.
Seriously, this is legit incredible.
14.
In fact, Tom's banter now extends to Instagram.
15.
And it's just as amazing when Matthew gets in on the social media action.
16.
Because they rib each other on Twitter so perfectly.
17.
Then there was the time when Emma and Tom got down.
18.
And when Tom straight up crashed a Weasley family reunion.
19.
Because their friendship is so strong that they'll do stuff like this.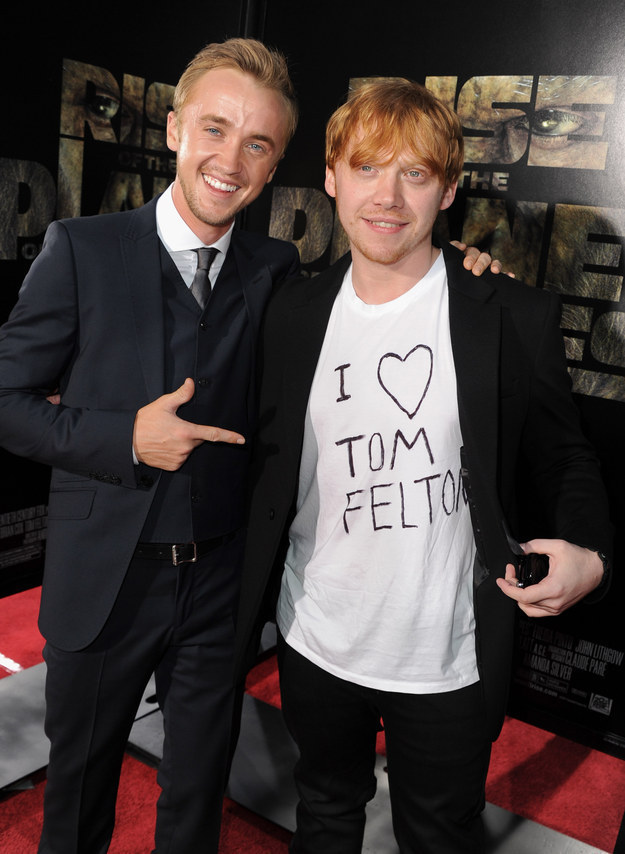 21.
And when they hug it's just too cute for words.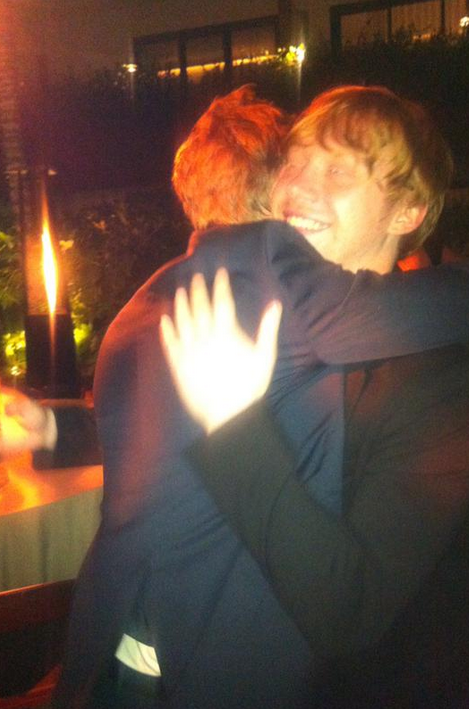 23.
Then there was the time when the golden three were adorable on set.
24.
And Emma got emotional and clung to Rupert's arm at the London premiere of the final film. 💔
25.
Probably because it's clear that they've had each other's backs from the very beginning.
27.
Because whether they're just hanging out, chatting and eating pizza...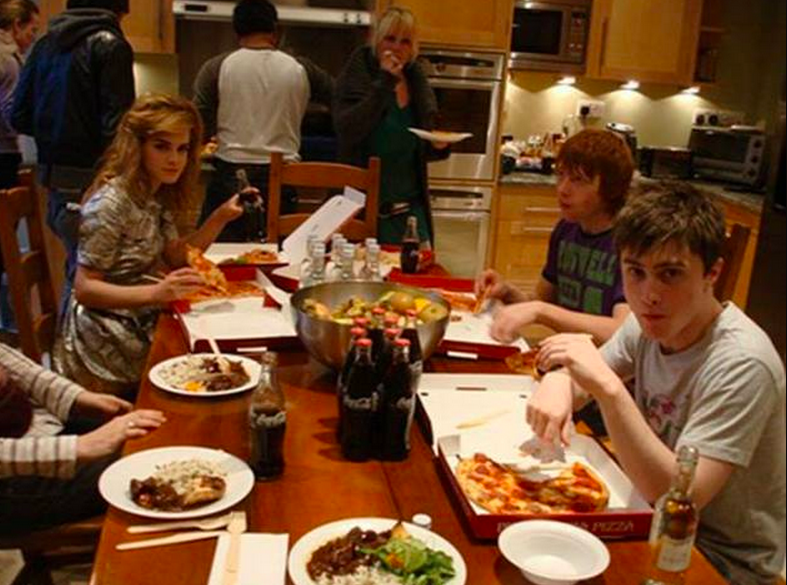 28.
Or busting some sychronised dance moves...
29.
Or wearing kilts at weddings...
30.
Or executing the most goddamn perfect high five of all time.
31.
They have an unbreakable bond.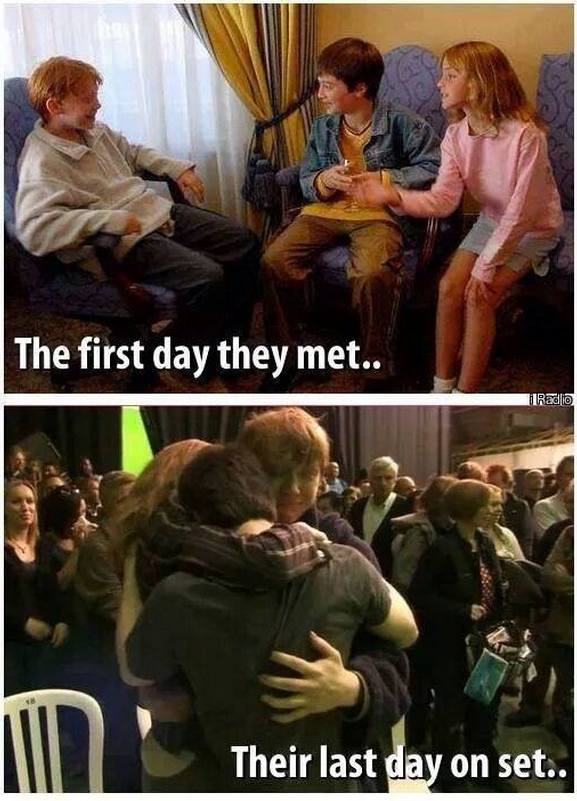 And will always be friends. ❤️