When Gigi Hadid and Zayn Malik announced that they were expecting their first baby together back in April, fans couldn't wait to follow her pregnancy journey.
However, the model ultimately decided to keep her pregnancy extremely private.
Gigi later explained that she was choosing to keep her pregnancy underwraps so as not to detract from the world events that were unfolding at the same time.
"I think a lot of people are confused why I'm not sharing more," Gigi said during an Instagram live. "But I'm pregnant through a pandemic. Obviously, my pregnancy is not the most important thing going on in the world."
"Obviously a lot of people have lost lives due to coronavirus," she continued. "That was in the beginning of quarantine and still happening. And then we moved into the reemergence of the [Black Lives Matter] movement, and I thought that our presence on social media should be used for that."
And on Tuesday, Gigi decided to post some of the photos from her pregnancy that she'd kept to herself up until now.
Taking to Instagram, Gigi posted three photos of herself from August — just a month before she gave birth.
"August, waiting for our girl 😭," she captioned the photos.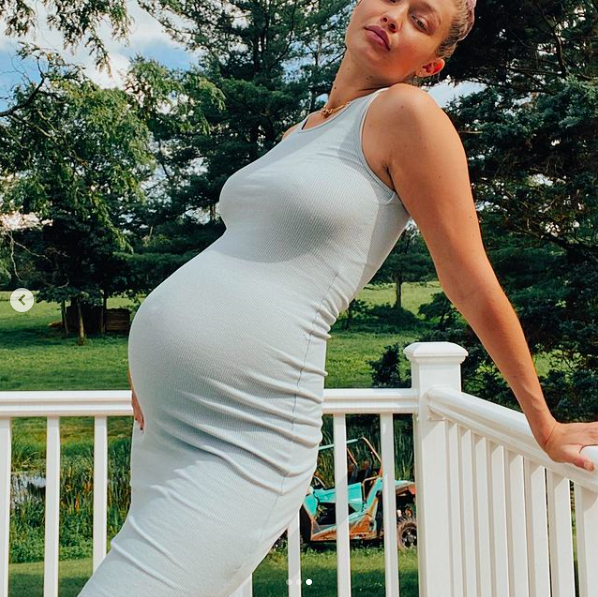 And we were even treated to a rare photo of Gigi and Zayn together, with him posing next to her bump.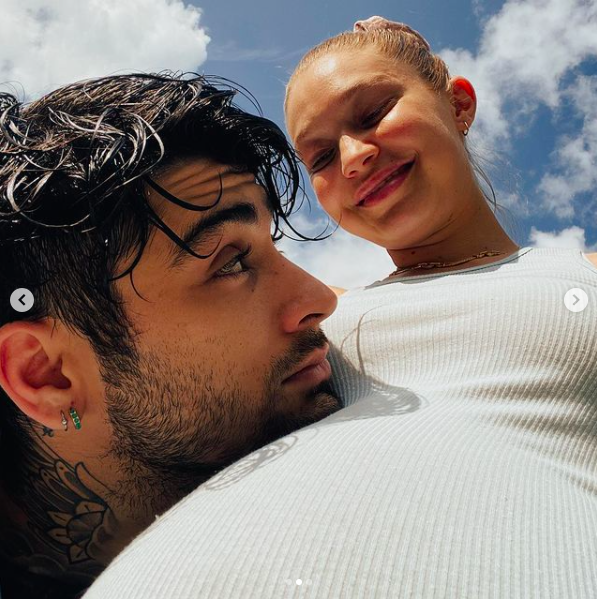 The images follow a series of photos Gigi shared of herself with her daughter last week, where she revealed that despite feeling a "whole new kind of busy and tired," she was loving being a mother.