You're probably aware that Chrissy Teigen is just the best on Twitter.
And her Instagram game is pretty spectacular too.
But she's also amazing on Snapchat.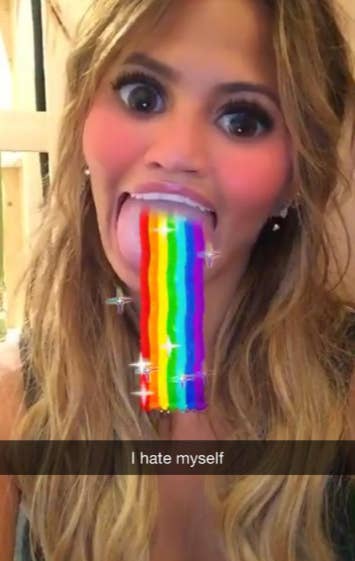 You know how she's hilariously honest about everything? Well, she's the same on Snapchat.
Seriously.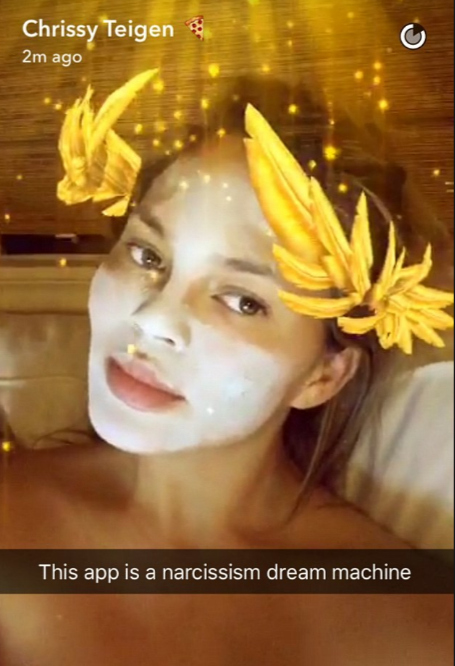 She shares pictures of everything from her fake-tan fails...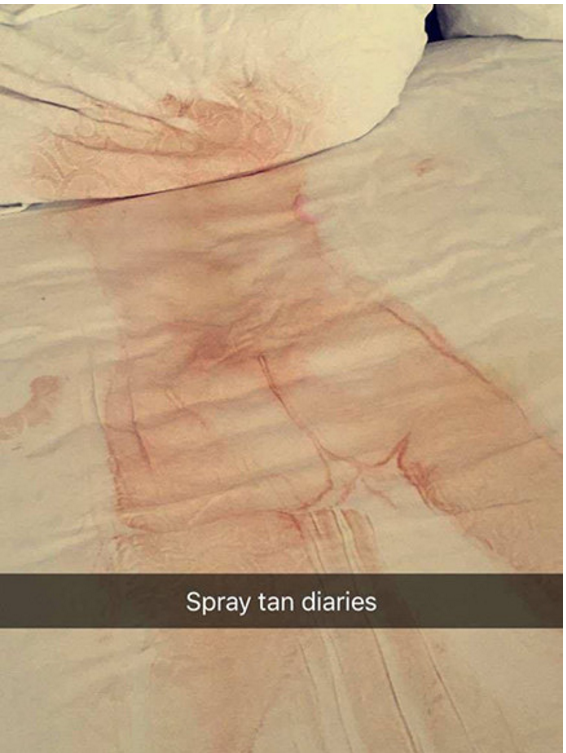 To her cooking fails...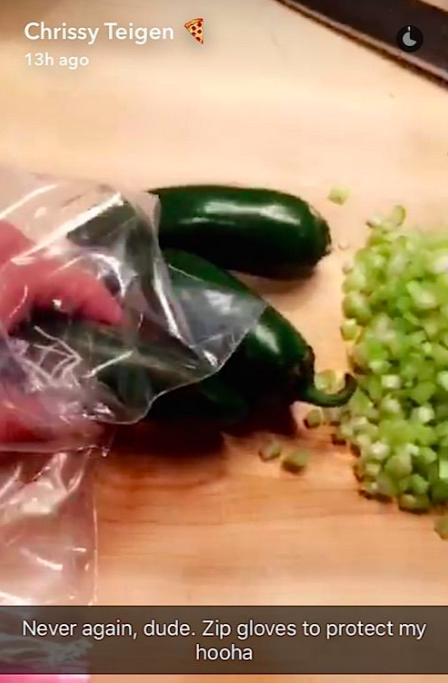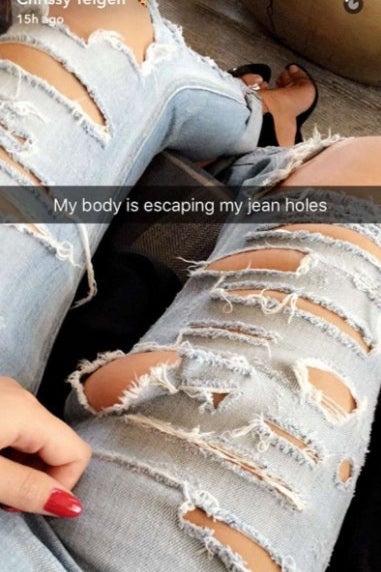 Even her stretchmarks aren't off limits.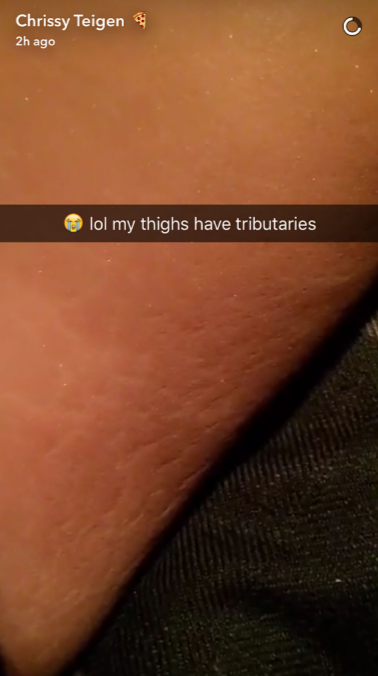 In fact, if you thought she'd be in flawless supermodel mode at all times, you would be wrong.
She's pretty much all of us as a celebrity.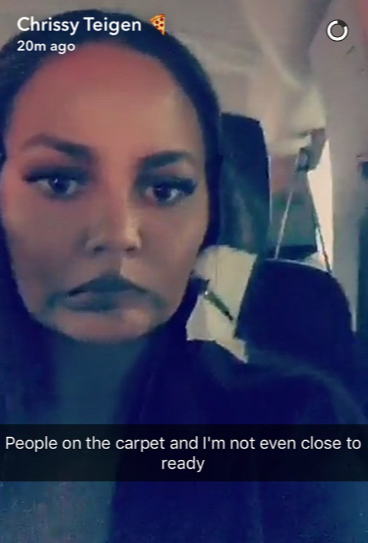 She shares everyday moments from her life at home, including John Legend building popcorn machines.
With her getting very excited by the finished result.
We also get to see super-cute everyday family moments.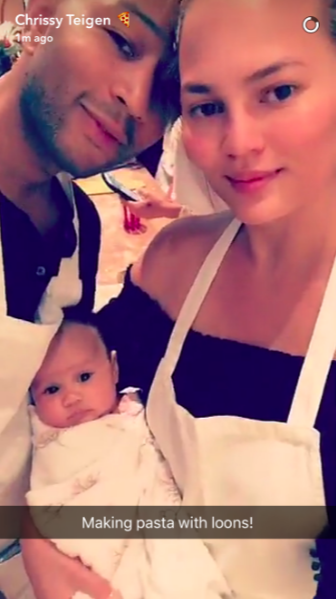 And PDAs.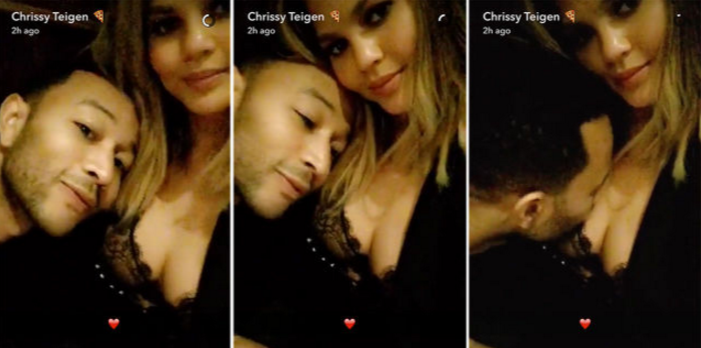 She's also really fucking funny. There was the time she decided to troll everyone on Twitter by pretending she was bringing her newborn baby to a basketball game.
Which was just a toy wrapped in a blanket.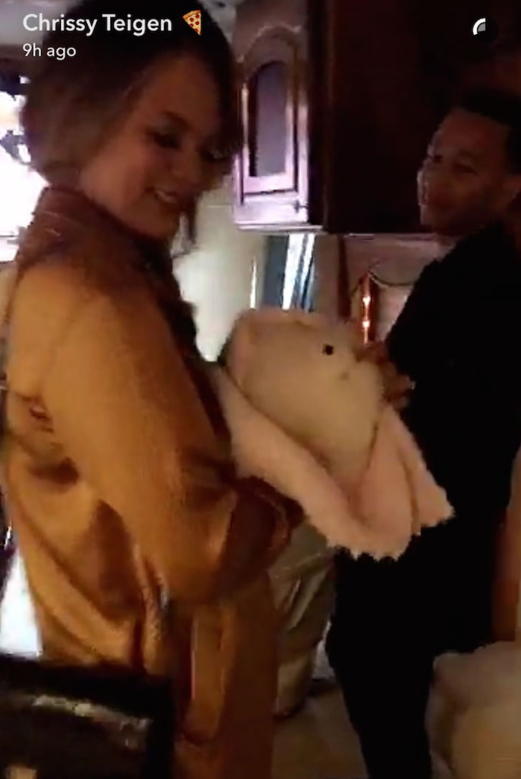 Sadly, the plan fell through.
There was also the time she straight-up mocked New York Fashion Week.
And the time she posted this in response to John admitting he didn't know what a Tamagotchi was.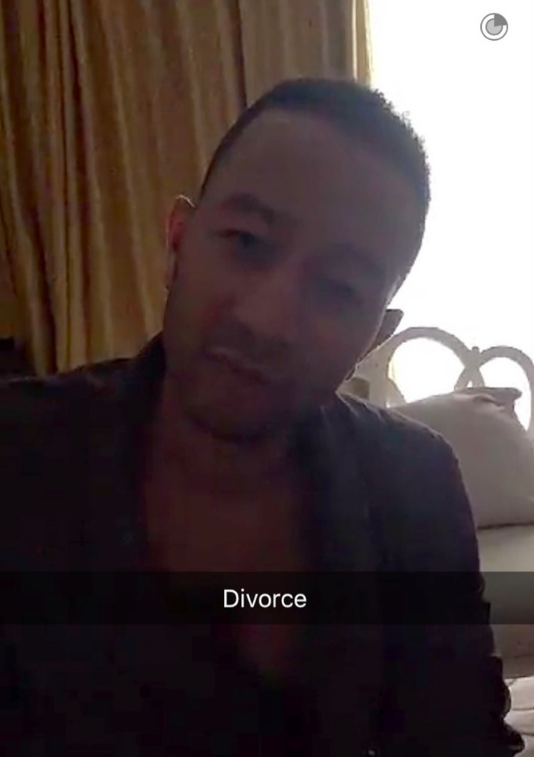 She's honest about motherhood.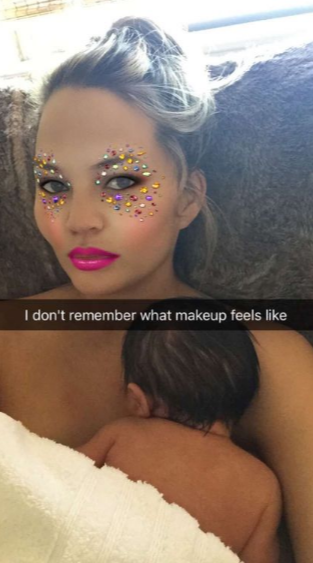 And shares the most candid moments.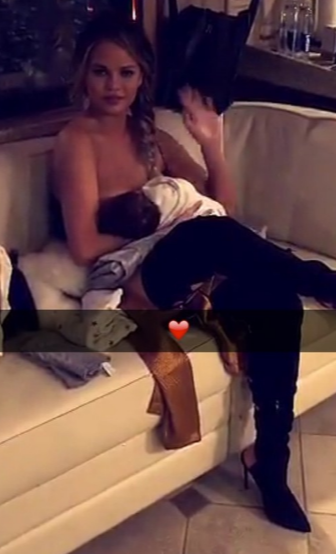 And we get to see plenty of Luna, who's literally the cutest baby on the planet.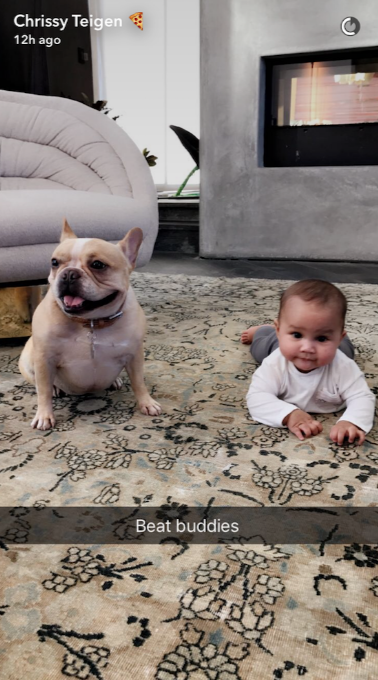 My heart can't take it.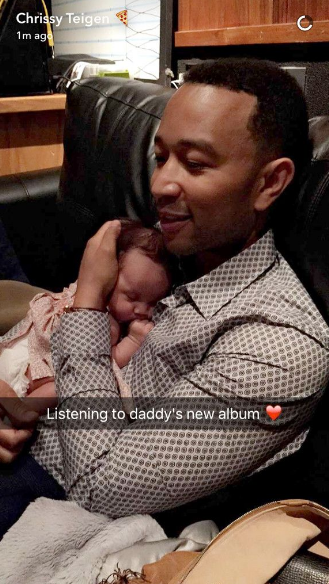 Other celebrities make guest appearances from time to time.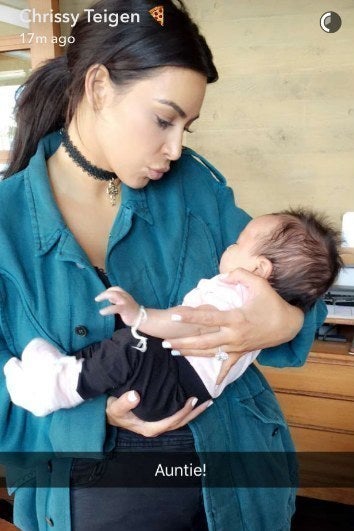 And of course, there's plenty of food.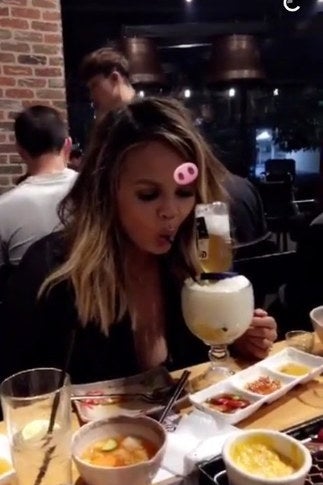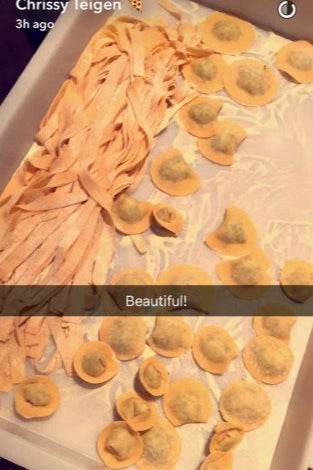 Have you seen a more relatable image in your life?