Now, we all knew that there was a chance she'd reference the shitshow that went down last summer between her, Kim Kardashian, and Kanye West.
Well, – and we could be wrong – but it appears she has written an entire song about it, called "This Is Why We Can't Have Nice Things". And ooh boy, it's quite something. So, let's get to analysing.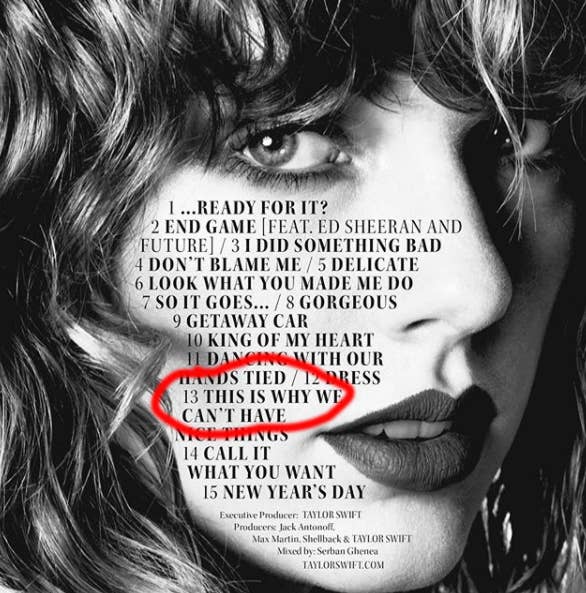 So, first up we have the line: "Why'd you have to rain on my parade?"
This could be a reference to THAT incident at the 2009 MTV VMAs, where Kanye interrupted Taylor during her acceptance speech for Video of the Year.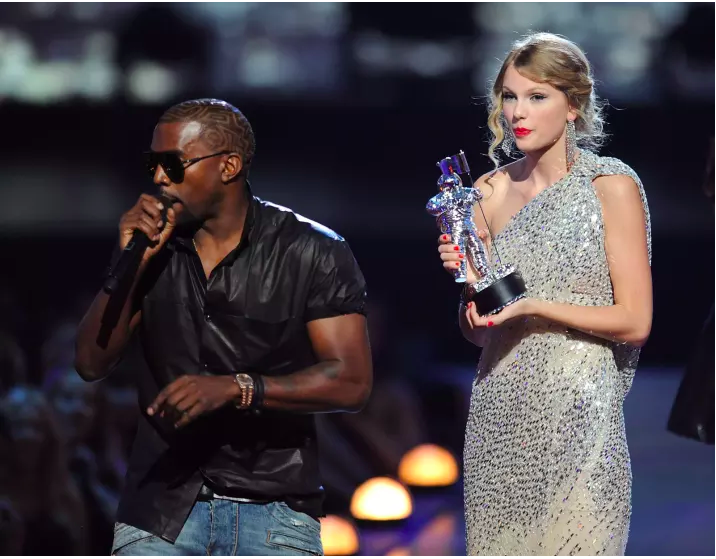 Especially because it's followed up with these lyrics.
"Being friends again" presumably refers to the very public reconciliation they had at the MTV VMAs in 2015. She presented him with the Video Vanguard award, made a joke about their feud, and gave him a big hug.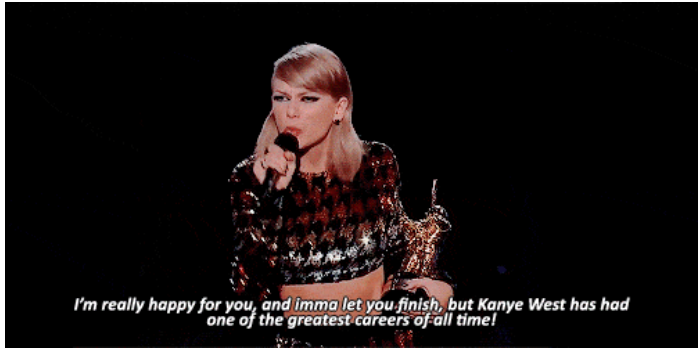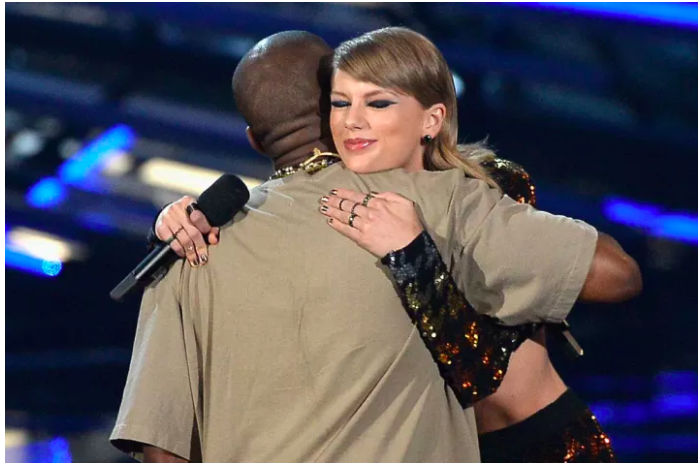 A couple of days later, Kanye sent her his trademark cube of flowers, and she reciprocated the gesture by Instagramming them alongside the caption "#KanTay."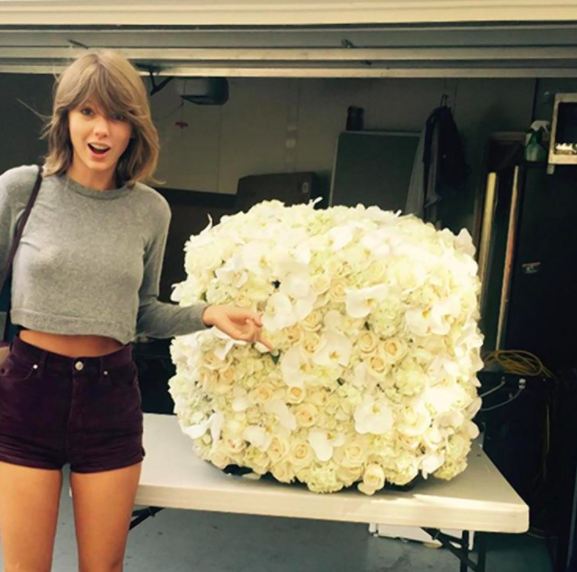 The next lyric?

And THEN we have this lyric, which is arguably the most explicit reference to Kanye.

And the following lyrics could be about him as well.

Shortly after the fallout with Taylor, and just before he was hospitalised, Kanye had a public falling out with Jay-Z. In November 2016, Kanye said onstage: "You still ain't called me. Jay-Z, I know you got killers. Please don't send them at my head. Please call me. Talk to me like a man."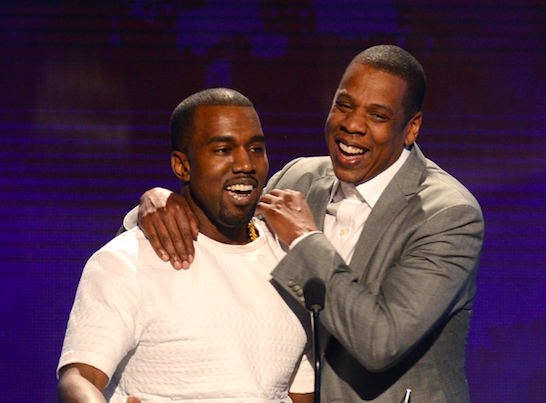 And then when Jay-Z released his album 4:44, he appeared to shade Kanye with these lyrics: "I know people backstab you, I feel bad too / But this fuck everybody attitude ain't natural / But you ain't a Saint, this ain't KumbaYe."
And then finally, there's this, which could be a double reference to Kanye.

Following the wave of negative attention against him after interrupting Taylor in 2009, Kanye disappeared for a year. When he returned, it was with his album My Beautiful Dark Twisted Fantasy, and the lyrics to one of the songs, "Runaway," said: "Let's have a toast for the douchebags, let's have a toast for the assholes, scumbags."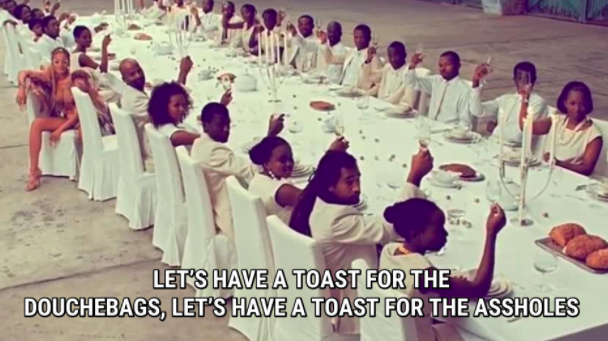 And then, in 2016, Kanye released a song literally called "Real Friends."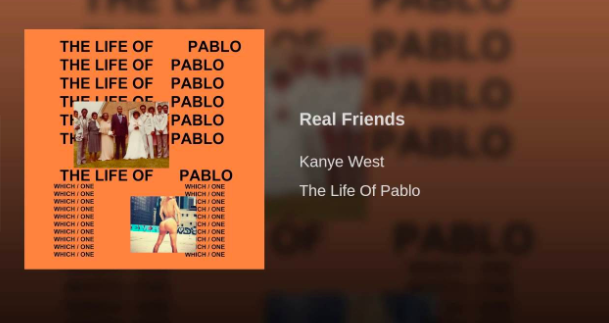 Oh, and if we thought that there would ever be a resolution to this feud, we were wrong. The song also features these lines, with her literally CACKLING before saying: "I can't even say it with a straight face."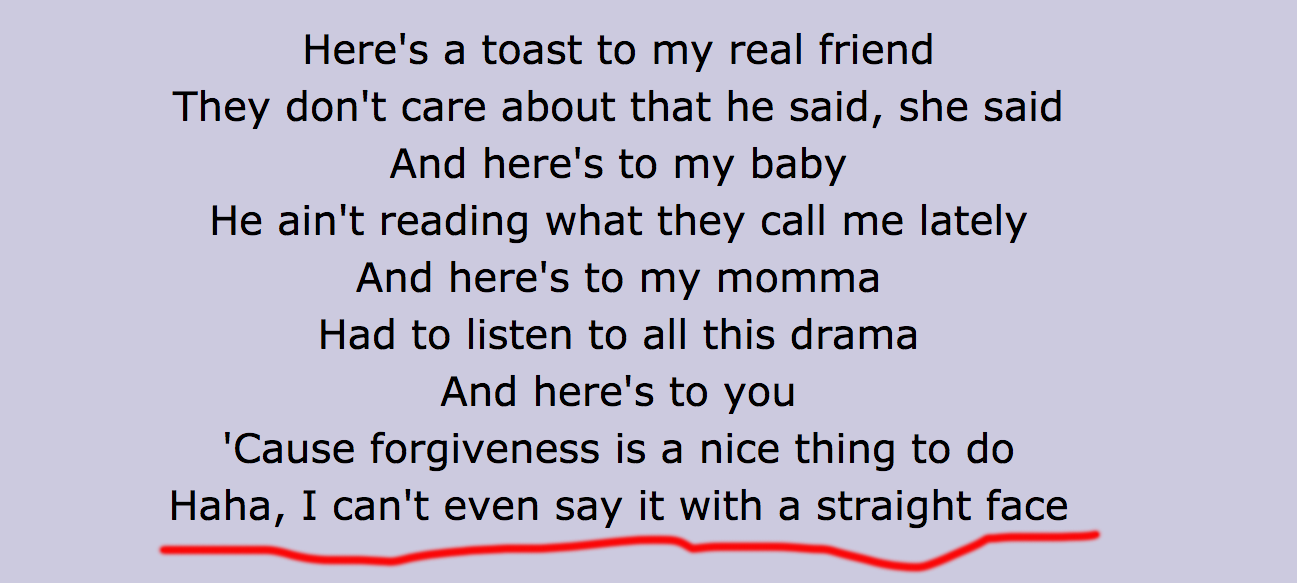 Don't cross Taylor, people.