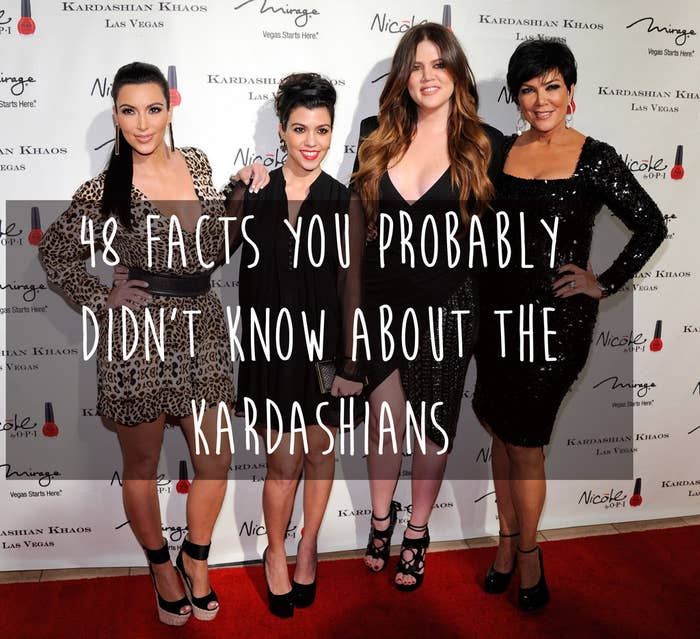 1. Kim Kardashian always blow-dries her jewellery before putting it on.
2. Kourtney Kardashian says the best piece of advice Kris Jenner has ever given her was to "wear a matching bra and underwear".
3. Kris is passionate about table settings. In fact, when she cooks Italian food, she uses her red Hermès china to match the sauce.
4. Khloé recently revealed that she and Lamar had filmed a sex tape during their marriage. She keeps it in her safe.
5. Kim only wears a bikini on overcast days, because bright sunlight will "light up her cellulite".
6. Kris Jenner pitched the idea for a reality show following her family after numerous friends told her they were "crazy" and "entertaining".
7. Ryan Seacrest sent a camera crew to film the Kardashians during a family BBQ. The camera man called him afterwards and said the footage was "golden". And the rest is history.
8. The name Keeping Up With the Kardashians, however, came very late in the process and was only decided right before the show premiered. It came about by chance one day, when one producer said she was "exhausted from keeping up" with the girls.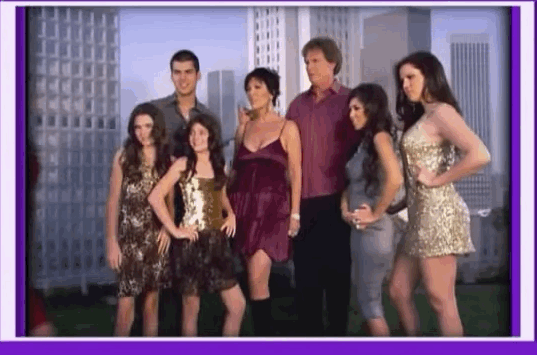 9. Kim used to own a Swarovski-encrusted fridge.
10. Kourtney, Kim, and Khloé once rented Kris a monkey for a few days because "she had a syndrome where she missed children in the house."
11. Kris recently had her entire driveway – made from cobblestones imported from France – repaved after Kanye told her he didn't like the colour of grout that she'd picked out.
12. Kim also accused Kris of "stealing" ten slabs of Italian marble from her while she and Kanye were living at her house.
13. Kim said she would pay Kris $1 million if she could find the particular marble – Calacatta Gold – in the US, otherwise Kim would have to "completely redo" Kanye's bathroom in their new home.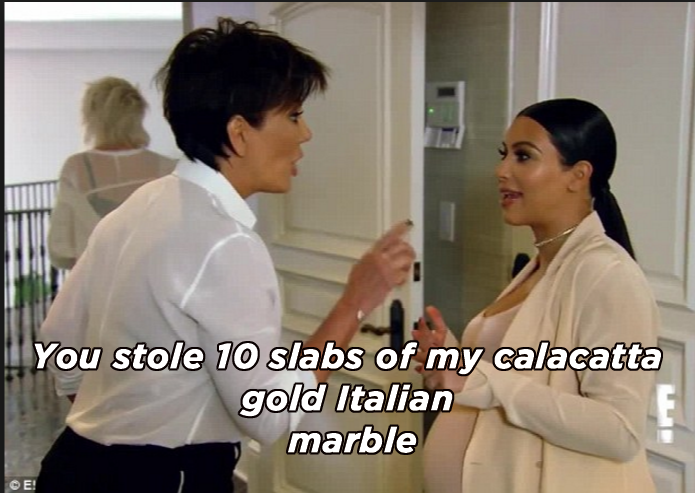 14. Kris and Khloé have the same tattoo – a cross – on the same spot on their lower backs.
15. Khloé got hers first, though, as a tribute to Robert Kardashian – and hers also has the word "Daddy" above the cross. She says Kris copied her during a "mid-life crisis".
16. Kris also got drunk and had Kendall and Kylie's names tattooed on her during an episode of KUWTK, but said she "didn't have space" for the names of her four other kids.
17. Kourtney once didn't go into her bathroom for two months because she saw a spider in there.
18. Speaking of bathrooms, Kris has black toilet paper in all of hers.
19. And Kim once opened some public toilets in New York.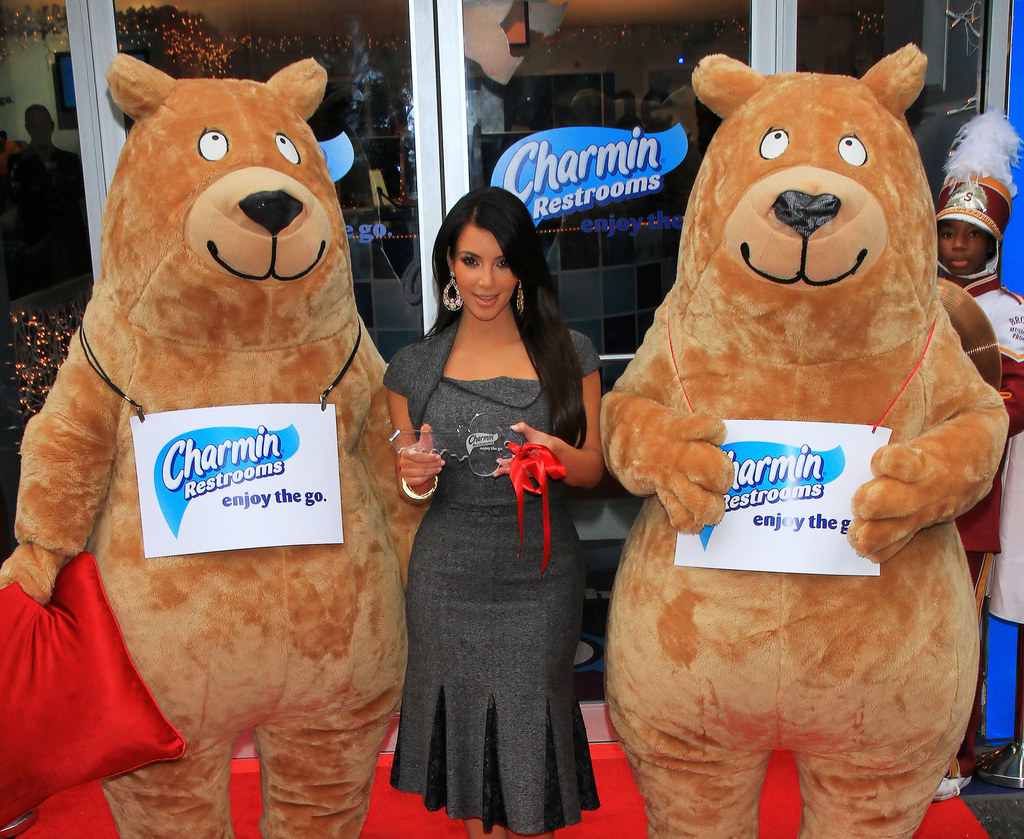 20. Khloé Kardashian was involved in a car accident in 2001, in which she went through the windshield.
21. The accident has actually wiped out chunks of her memory – during one episode of KUWTK she even tried hypnotherapy after failing to remember years of her childhood.
22. Kourtney is the only sister to go to college – she went to the University of Arizona, graduating with a degree in theatre arts and a minor in Spanish.
23. Before they found fame, Kourtney and Kris owned a children's clothing store called Smooch. Kourtney then went into business with her two sisters, opening a women's clothing store, Dash.
24. In fact, Kris primarily pitched the idea for KUWTK as a way to promote their businesses.
25. Nowadays, Kris has a pile of non-disclosure agreements in her hallway that people who enter the house have to sign.
26. After having Mason, Kourtney said the experience had "changed her whole life", mainly because she now has photos on her phone that aren't of herself.
27. Kris refuses to be called "grandma". Mason, Penelope, Reign, North, and Saint call her "Lovey" instead.
28. Kris once revealed that having a neck-lift was a "transcendental, life-changing experience".
29. Khloé now sleeps on the left side of her face because a friend told her the right side was flat.
30. Kim believes it's "the worst thing on the planet" when women wear the wrong shade of foundation.
31. She also feels "genuinely blessed" to love having her hair and makeup done.
32. And her "biggest fear of life" is getting stretchmarks.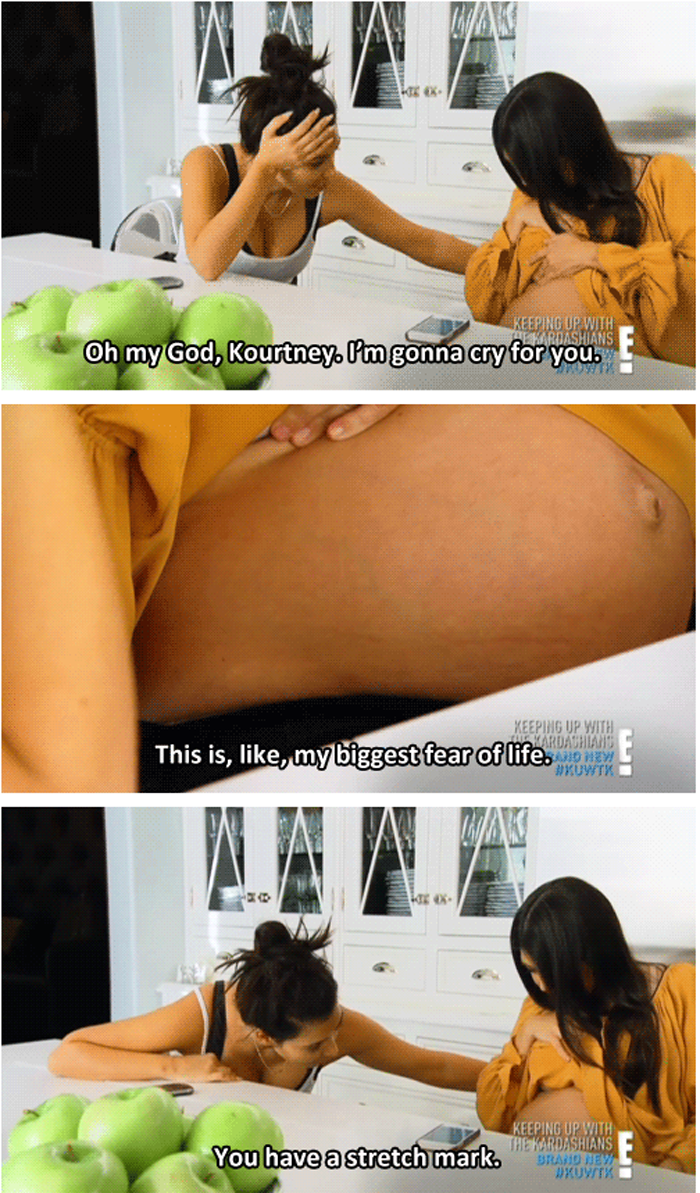 33. Kris's marriage to Robert Kardashian broke down after she had an affair with soccer player Todd Waterman.
34. He ended up appearing on two episodes of KUWTK after the pair bumped into each other almost 20 years after their breakup – and Kris decided she needed closure.
35. She met Caitlyn in 1990, before her divorce from Robert was final. They married a month after the divorce papers were signed, and five months after meeting.
36. Kourtney wore black for five years after Kris and Robert split.
37. In her 2011 memoir, Kris Jenner wrote that Caitlyn Jenner was the "love of her life". Since Caitlyn's transition, this opinion has changed. She says she wishes she could speak to Robert Kardashian "every day".
38. Kim believes it's essential that kids have style. She also revealed that, by age 1, North had decided she didn't like pink or prints.
39. Kourtney owns over 30 different strollers, because she likes to have one "for every occasion".
40. Kris Jenner is the owner of a personalised bath robe with the word "momager" emblazoned across the back.
41. Both Kim and Khloé have heard Kris having sex. Khloé described the incident as "traumatising".
42. Kourtney once revealed she has to contour her nose and cheekbones "every day, or I won't leave the house".
43. The OJ Simpson trial "divided" the family, according to Kris. Kourtney and Kim sided with Robert, who was on Simpson's defence team. Kim said recently: "We just always thought my dad was the smartest person in the world, and he really believed in his friend."
44. Kendall Jenner's middle name is Nicole, after Nicole Brown Simpson, Kris' best friend.
45. Despite constant paternity rumours (including the allegation that Khloé's real father is OJ Simpson) stemming from the fact that Khloé doesn't look like her other siblings, Kris has said that she looks just like her paternal grandmother.
46. Kris believes that her fridge is a "talking point" in her home, has a "personality of its own".
47. Khloé recently went into vivid detail about her, Kim, and Kourtney's pubic hair maintenance: "I'm all about the landing strip...Kim is completely bare, she lasered it off. I always think of Kourtney as large and in charge with a full '70s-style bush – it just matches her personality. But she swears that's just a joke and has a landing strip … sometimes."
48. And, finally, Kourtney's favourite homemade beauty remedy is putting mayonnaise on her vagina to "make it shine like the top of the Chrysler building".