Emma Stone's latest movie, Battle of the Sexes, tells the story of tennis icon Billie Jean King's battle for equality and inclusion in the sport.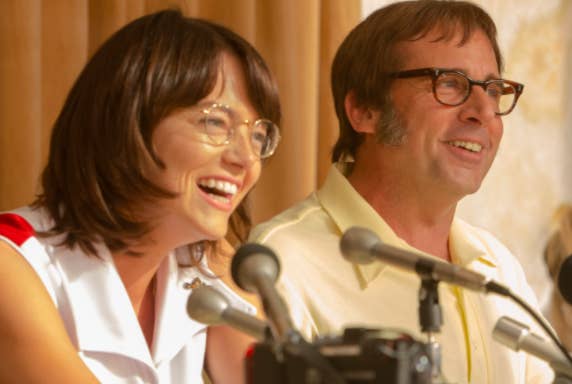 While promoting the movie, Emma has discussed her own experience of pay inequality.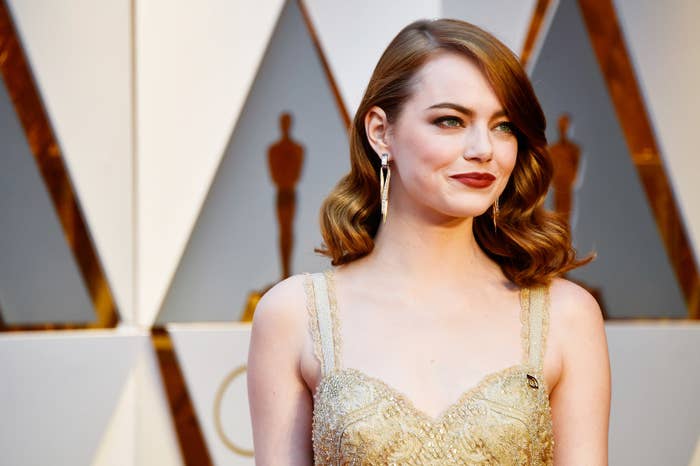 During a roundtable interview in which Billie Jean King was also present, Emma said she'd only achieved parity with male costars when they agreed to take pay cuts.
Speaking to Out magazine, Emma explained:
In my career so far, I've needed my male costars to take a pay cut so that I may have parity with them. And that's something they do for me because they feel it's what's right and fair. That's something that's also not discussed necessarily – that our getting equal pay is going to require people to selflessly say: "That's what's fair." If my male costar, who has a higher quote than me but believes we are equal, takes a pay cut so that I can match him, that changes my quote in the future and changes my life.
Earlier in the discussion, Emma also addressed the extent of disparity in pay.
She said:
At our best right now, we're making 80 cents to the dollar. It's a difficult system because it depends on the kinds of films you're a part of, the size of your role, how much the movies make at the box office. And so much of that changes your pay throughout your career, so I go more to the blanket issue that women, in general are making four-fifths at best.
And it was at that point in the conversation that Billie Jean King stepped in to gently school Emma on intersectionality.
Responding to Emma's statement that women generally are only making four-fifths of what men make, Billie Jean King corrected her, saying:
White women. If you're African-American or Hispanic it goes down, and then Asian-American women make 90 cents to the dollar.
And people loved her for it.
As for Emma's comments, the responses were mixed. Some people said they wished they could work with men who'd be prepared to take a pay cut.
Others wondered this:
While some addressed the white privilege inherent in Emma's comments.
But mainly, hats off to both Emma Stone and Billie Jean King for addressing the issue of equal pay.