And she continued to have a pretty phenomenal evening, by winning the Leading Actress award for her role in La La Land.
Following the theme of the night, Emma appeared to reference the political strife currently being experienced both in the UK with Brexit, and across the world since the election of Trump.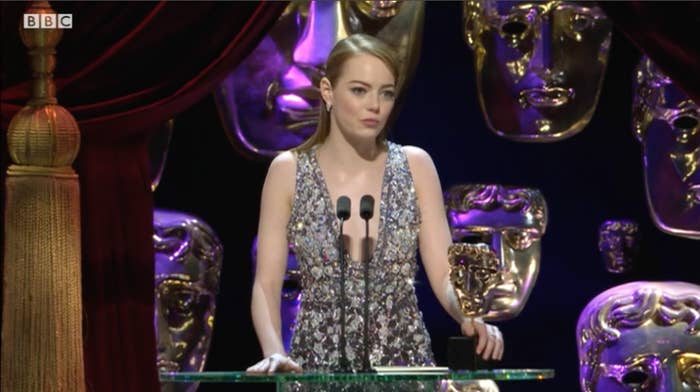 As she accepted her award, she spoke about the world feeling "divisive."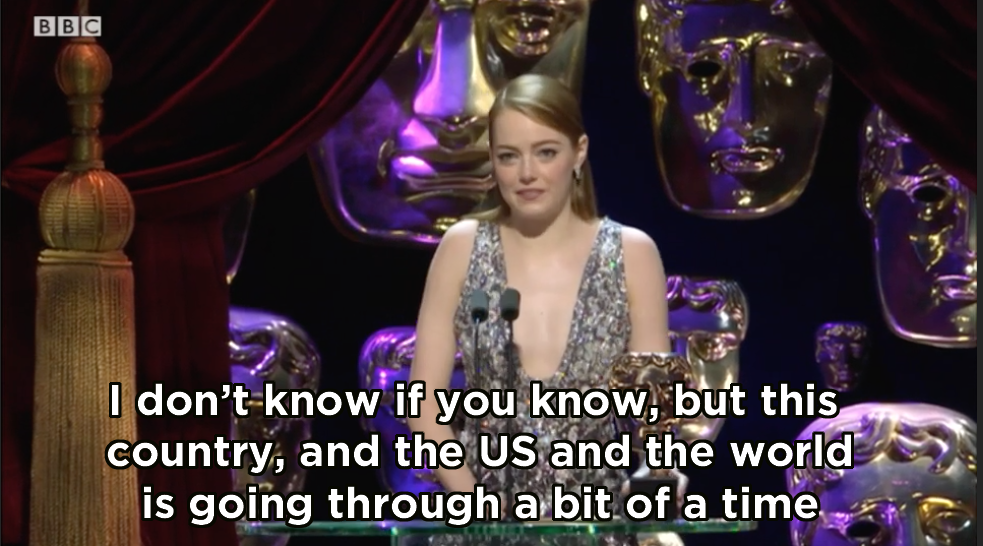 And went on to say that creativity can help drive positivity.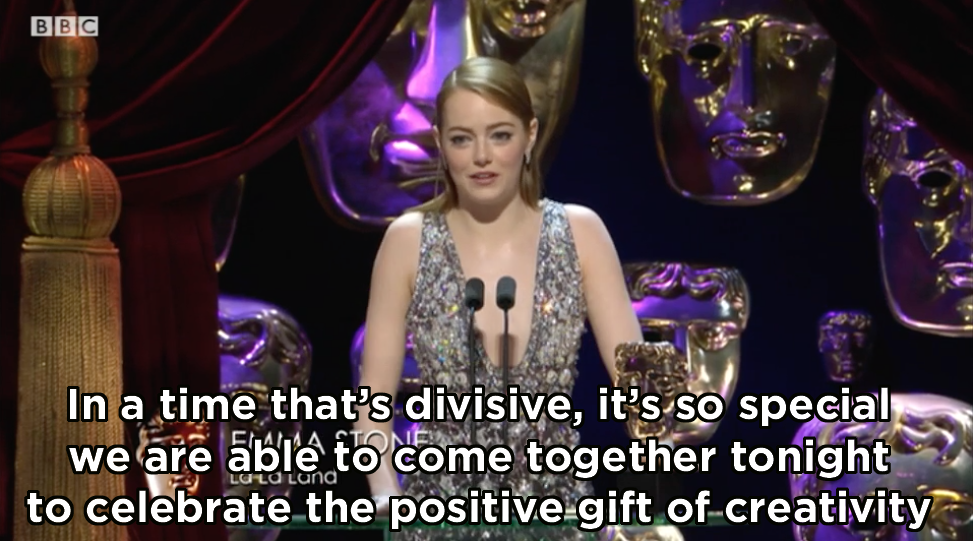 And how this can "transcend borders" to make people "feel a little less alone."