You might be aware that Taylor Swift is just two short weeks away from releasing her seventh album, Lover.
You may also be aware that ever since she released the iconic 1989, Taylor has held Secret Sessions, where she handpicks fans from social media, invites them to her various homes, makes them snacks, takes photos, and then plays them the album ahead of its release.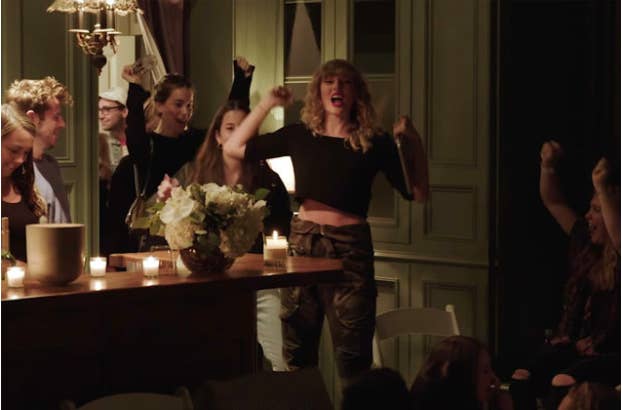 The Sessions haven't been without their controversies — specifically their tendency to cause rivalry in the fandom — and many Swifties were unsure they'd even happen this era. However, late on Friday night it was revealed that Taylor had gone ahead and held the first Session for Lover in London.
Now, the very aim of the ~Secret~ Sessions is to give the chosen fans a glimpse of the album but keep all of the details secret. However, during the Reputation era, fans gave away a lot of tidbits of information, including detailed descriptions of the tracks as well as anecdotes from Taylor.
This time, the rules were stricter than ever, with Sessioners briefed that they should not reveal any specific details nor quote Taylor directly.
So, based on the information that Sessioners were allowed to share, here are all the details we've learned about Lover so far...
1.
There are several self-written songs on the album.

2.
Many fans are noting that the album has similar production to 1989, but the lyrical vibe of Speak Now — which, coincidentally, was an entirely self-written album.
3.
From scouring multiple fan reviews, it seems that Sessioners are in agreement that track one is an amazing album opener that rivals the perfection of "State of Grace" from Red.

4.
Fans also seem to be in agreement that track two is "pop perfection," with many of them saying it's not only their favourite song on the album, but should be a future single.

5.
Track three has been consistently described as "dream pop," and likened to a "softer version" of the tracks on 1989.

6.
Fans generally seem to be in agreement that track six isn't Taylor's best work, with some even describing it as "basic".

7.
Tracks 7, 12, and 13 seem to be the least popular songs across the board, with track 17 being described as "weird" and "unique", and track 18 "the perfect closing song".

8.
However, it's track 10 that's really got everyone talking. Apparently it's highly emotional and moved multiple Sessioners to tears. Rumours have been circulating that the track is called "Soon You'll Get Better," and is about her mother's cancer returning.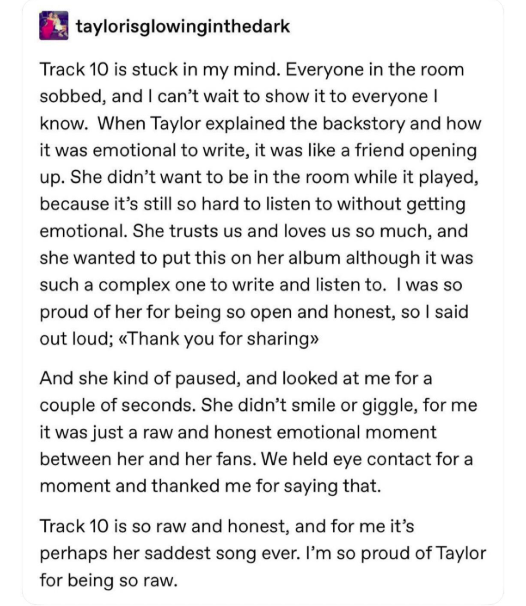 The subject of her mom's cancer actually came up in the essay Taylor wrote for Elle at the start of this era. In it, she said the illness had made her reevaluate everything in her life.
She wrote:
I've had to learn how to handle serious illness in my family. Both of my parents have had cancer, and my mom is now fighting her battle with it again. It's taught me that there are real problems and then there's everything else. My mom's cancer is a real problem. I used to be so anxious about daily ups and downs. I give all of my worry, stress, and prayers to real problems now.
9.
Track 10 is also rumoured to feature a collaboration with the Dixie Chicks, which would be especially moving since we know that Taylor's mom is a huge fan of the band.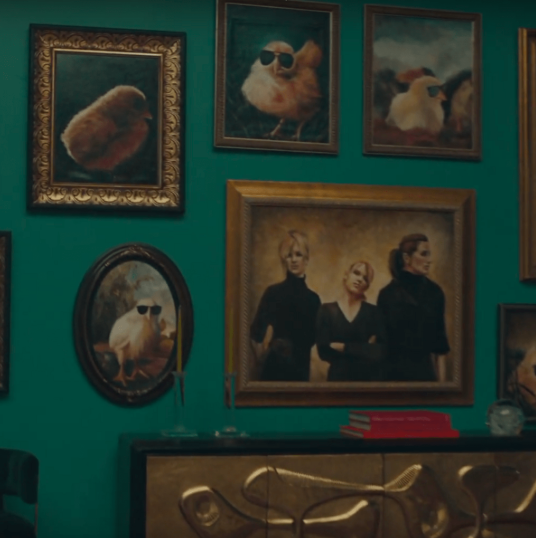 10.
And the song is apparently so emotional that Taylor left the room the first time she played it for fans.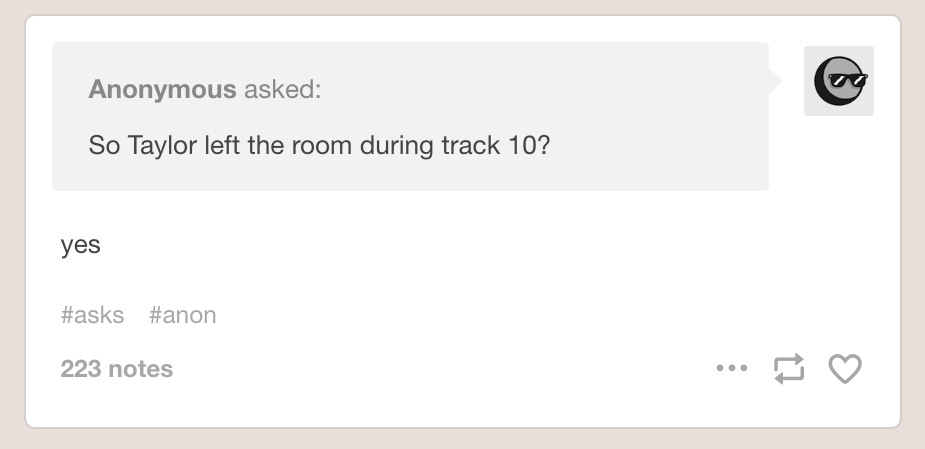 This rumour is somewhat supported by the fact that Taylor revealed back in May that the album would have "political undertones," before allegedly describing US politics under Trump as a "hellscape" to one Sessioner.

12.
The original lyrics of "All Too Well" are printed in one of the deluxe versions of the album — but Sessioners are not revealing which one.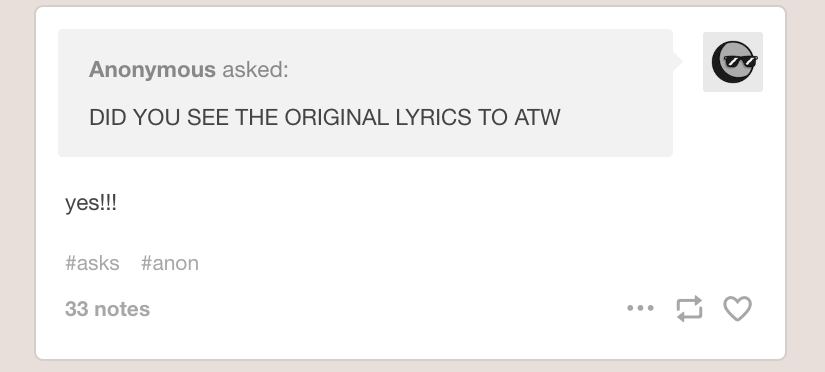 13.
And, finally, apparently Taylor's favourite song ever of her own is on Lover!

CORRECTION
The number of Taylor Swift's studio albums was misstated in a previous version of this post.