The 62nd Grammys Awards were held in LA last night, with everyone from Ariana Grande to Lizzo in attendance.
Meanwhile Billie Eilish became the woman of the night, scooping five awards and making history in the process.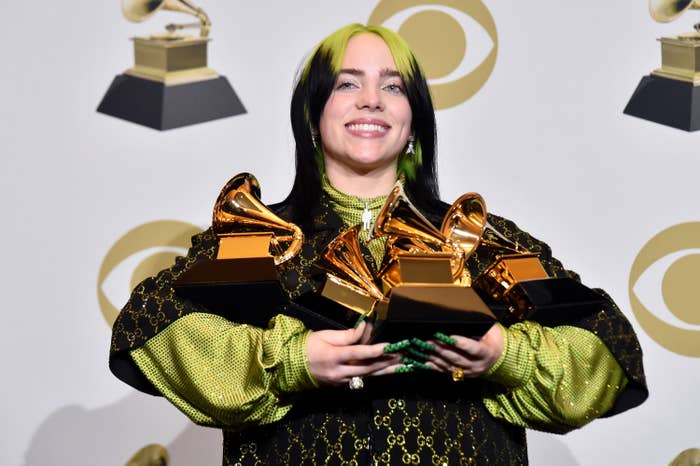 And Demi Lovato performed at the show, debuting her brand new song, "Anyone."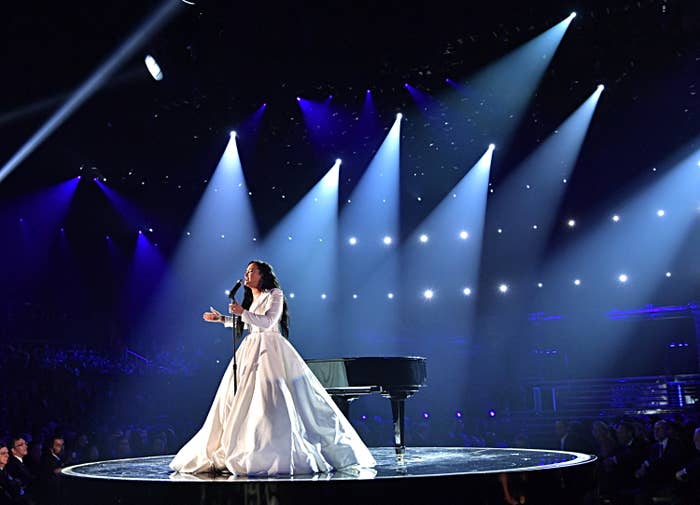 Prior to taking the stage, Demi spoke about the inspiration behind the song and revealed that it was actually written and recorded just days before her 2018 overdose.
Speaking to Zane Lowe for Apple Music, Demi said: "This song was written and recorded actually very shortly before...everything happened. So I recorded the vocals for it four days before—," and then Zane finished the sentence for her: "July 20th."
She went on: "I listen back and hear those lyrics as a cry for help, and I think, 'How did nobody listen to this song and think, 'Let's help this girl,' you know what I'm saying?"
And Demi also revealed that she listened to the song while recovering in hospital, and made a pledge to herself that she would perform the song if she ever returned to the public eye.
Well, now we've heard the beautiful song and read the lyrics it's clear just how desperate Demi was feeling in the days before her overdose.
The song begins with this verse, which describes using music and alcohol as coping mechanisms.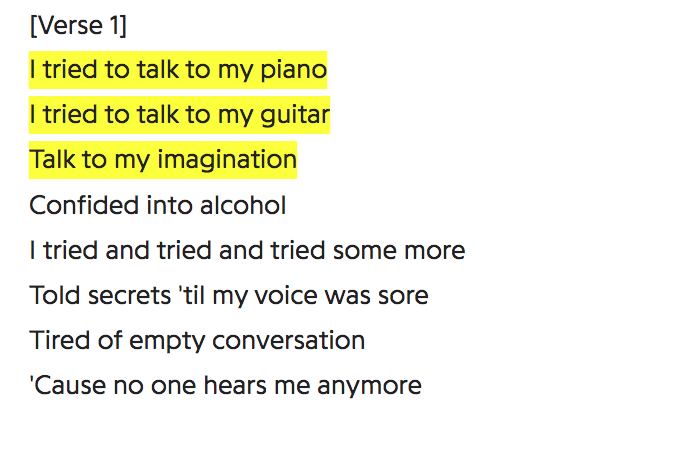 She went on to explain the full meaning of this opening verse to Zane Lowe, revealing it reflected her attempting to "take the initiative" in order to "get the help [she] needed".
In the pre-chorus, Demi says that in the past she's told stories through songs, but now "feels stupid when [she] sings" because "nobody's listening".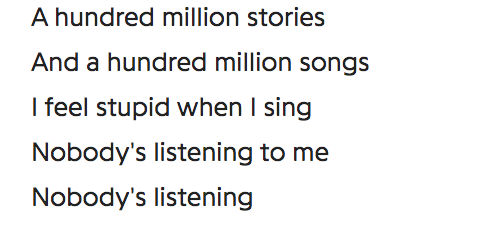 "I talk to shooting stars/But they always get it wrong/I feel stupid when I pray/So, why am I praying anyway?/If nobody's listening," she goes on.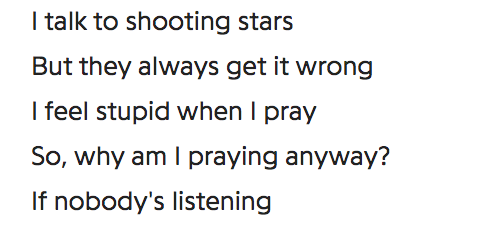 And in the chorus, Demi begs god to "send [her] anyone" to help.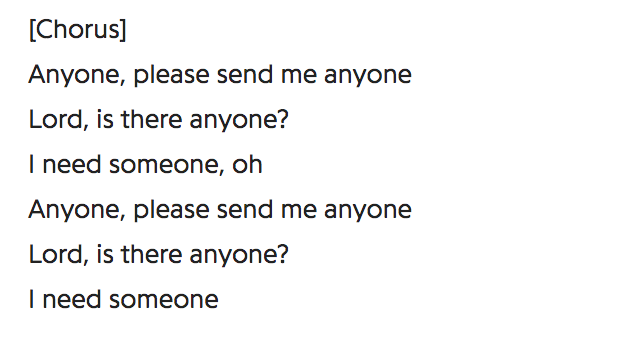 In the second verse, Demi compares how she once craved "the world's attention" with her current desire for companionship and "affection".

And the song ends with Demi repeating the line: "Nobody's listening".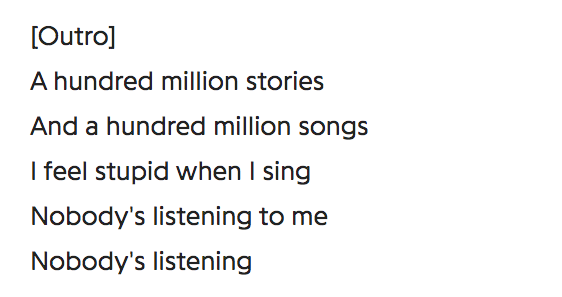 Shortly after hearing the song, many fans took to Twitter to question why more people didn't help Demi at the time.
But many others praised her for being so vulnerable.
And, after coming off stage, Demi posted a photo of her performance on Instagram and thanked fans for their support, adding that being back on stage after two years had been "emotional".