Earlier this week, Demi Lovato shared a series of photos from a recent trip to Israel, including one of her being baptised in the River Jordan.
In the accompanying caption, Demi explained her reason for going on the trip, revealing that she was excited to visit the places she'd read about in the Bible growing up.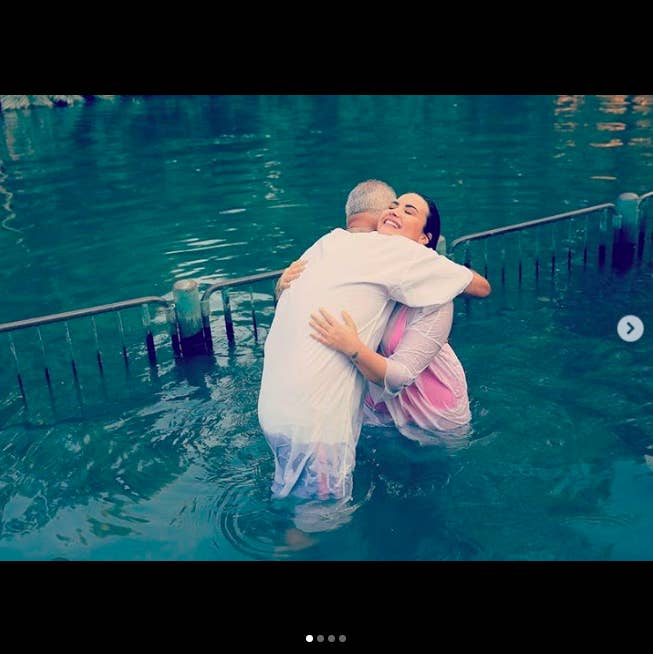 "There is something absolutely magical about Israel," she continued. "I've never felt such a sense of spirituality or connection to God…something I've been missing for a few years now."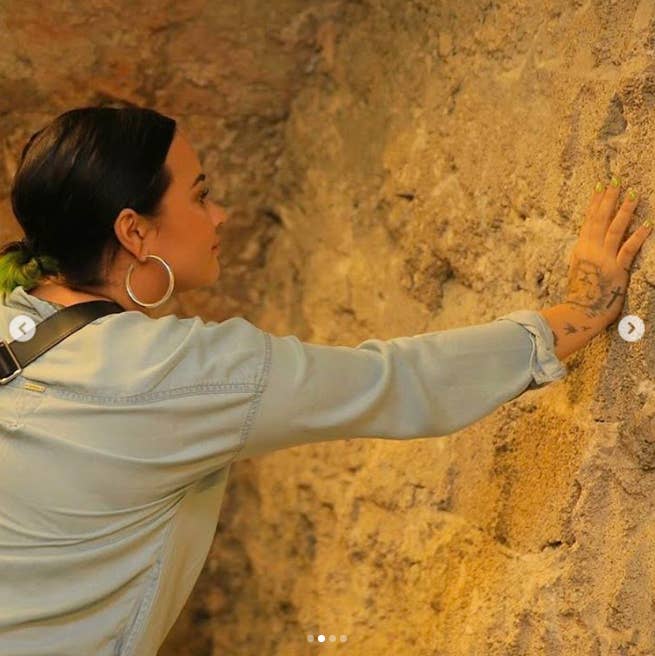 Demi went on to say that being baptised in the "same place [as] Jesus" had "renewed" her more than anything else in her life.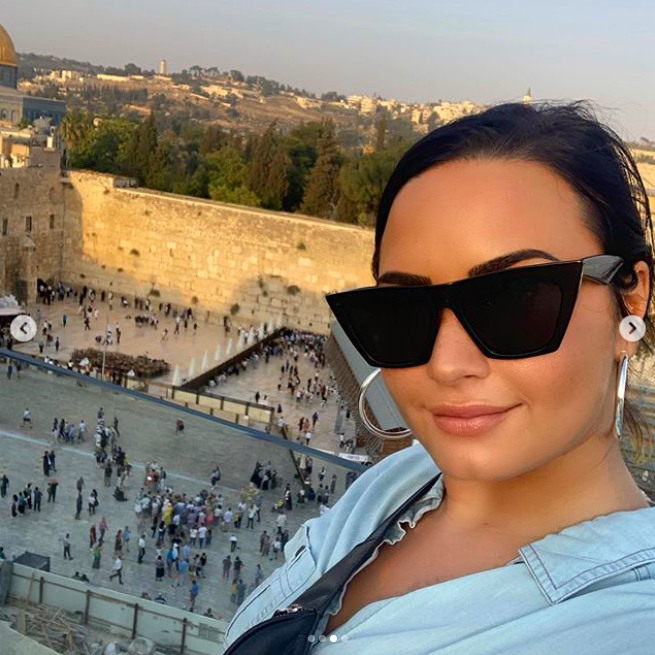 And she concluded the post: "This trip has been so important for my well-being, my heart, and my soul. I'm grateful for the memories made and the opportunity to be able to fill the God-sized hole in my heart. Thank you for having me, Israel 💗"
However, within hours of sharing the photos and caption, her comments were flooded with messages from fans who criticised her for failing to acknowledge the ongoing Israel–Palestine conflict in any of the posts, with some accusing her of taking a political stance on the subject.
In fact, the backlash became so great that Demi eventually disabled comments on the post.
Well, she's now released a lengthy note apologising for the Instagram post, explaining that she was unaware that accepting a free trip would lead to such controversy.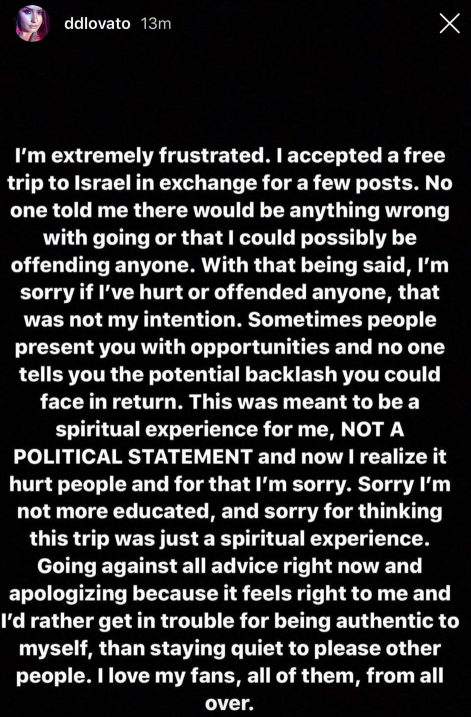 "Sometimes people present you with opportunities and no one tells you the potential backlash you could face in return," she continued. "This was meant to be a spiritual experience for me, not a political statement and now I realise it hurt people and for that I'm sorry."
Demi went on to say that she was flouting "all advice" by sharing an apology because she wanted to be "authentic".
And she signed off her note: "I love my fans, all of them, from all over."
However, the apology immediately drew further criticism from fans, with many people saying her response was ignorant.
But some fans did jump to her defence.