The pair, who are currently parents to Luna, 4, and Miles, 2, announced the news in John's video for "Wild" back in August.
However, this pregnancy hasn't been plain sailing for Chrissy. Not only did she discover that she was actually pregnant during her breast implant removal surgery in June, but the complications have only continued since.
In fact, earlier this month Chrissy revealed she had been put on "serious bed rest" after discovering that her placenta was "weak" and "high risk."
"I'm feeling really good, but my placenta is really, really weak and it's causing me to really bleed a lot," Chrissy said during an Instagram story. "So, basically, it's just pretty high risk."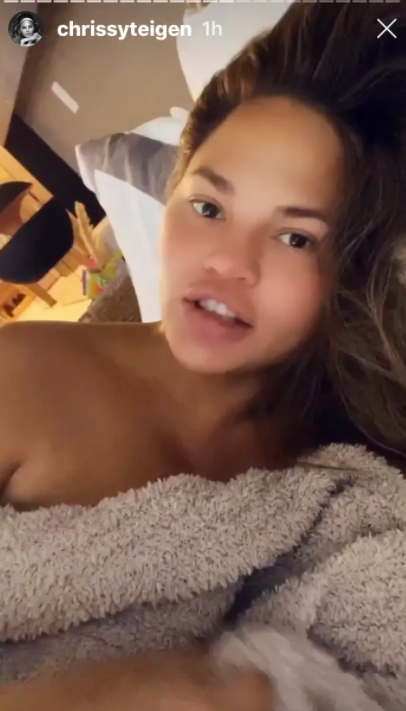 "We just have to get my placenta healthy again and that means not moving," Chrissy added. "So I'm on complete and total don't-get-out-except-to-pee bed rest."
Well, yesterday Chrissy revealed that things hadn't improved, explaining that she was tweeting about "stupid shit" because she didn't have the mental capacity for anything else during the complications.
And she went on to tell her followers that she'd had to indefinitely postpone the release of her upcoming cookbook as well as Chrissy's Court for the health of her baby.
However, later that day Chrissy shared an adorable 3D sonogram of her son with a message willing him to remain strong.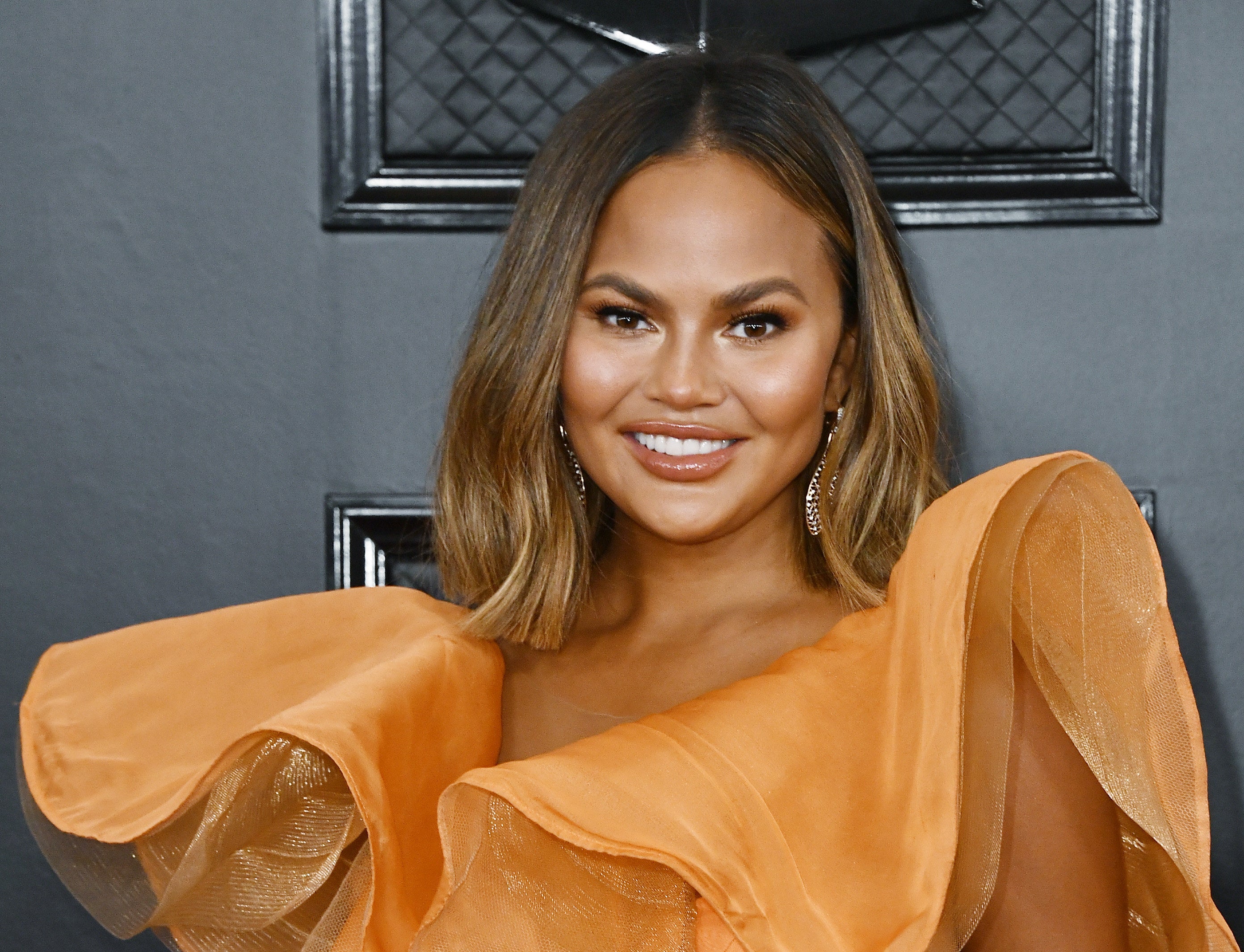 "Hi my sweet strong boy," she wrote in the caption. "You are working so hard, I promise it'll be worth it!!!"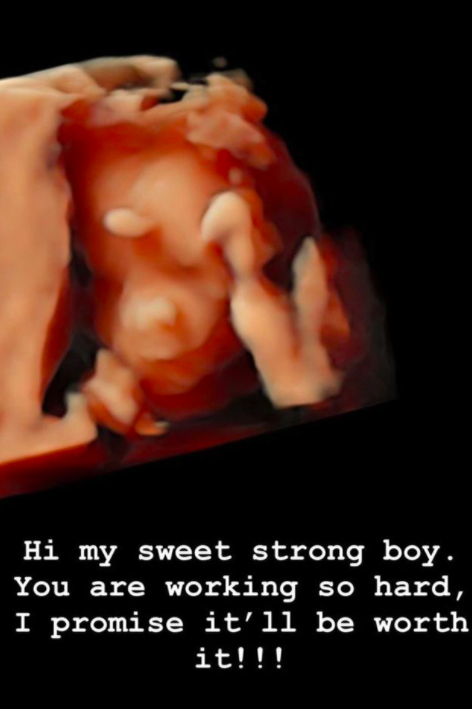 This isn't the first time Chrissy has shared details of her sonograms. Earlier this month, she posted a video of herself during a scan after revealing she'd been experiencing pregnancy anxiety.
"Before I'm able to start feeling the kicks, the anxiety gets the best of me," Chrissy wrote in the caption. "Any little bits of spotting or pain freak me ouuuuuut."
However, despite the complications, Chrissy is being well looked after by her family. Luna has apparently been washing her hair each day.
While John has been cooking up a storm each evening to ensure she's well fed.
"John made his first lasagna!" Chrissy wrote alongside a video of last night's feast. "It's perfect!"