Last week, Chrissy Teigen opened up about the negativity she receives on social media, and how it's driven her to call people out when she feels it necessary.
She explained:
Sometimes it's to genuinely see if they know that there's somebody else on the other side of that screen that they're talking to. Most of the time, they're just so excited to get a reply that that's the frustrating part: You realise they don't even think this, they're just saying it because they wanted to rile you up, or they wanted a hello. That frustrates me so much, because it's incredibly childish, one, and two, why do we need that kind of acknowledgement in society today, even if you say something negative?
And just days after the interview, she's been forced to clap back against Twitter trolls yet again.
Last night Chrissy appeared at the AMAs to introduce husband John Legend's performance. She took the opportunity to mention the result of the election, calling the situation "fucked up," but the comment was censored when the show went out to the public.
That didn't stop people from complaining, though. One Twitter user criticised Chrissy for swearing when "children might be watching," before calling her a "classless douche."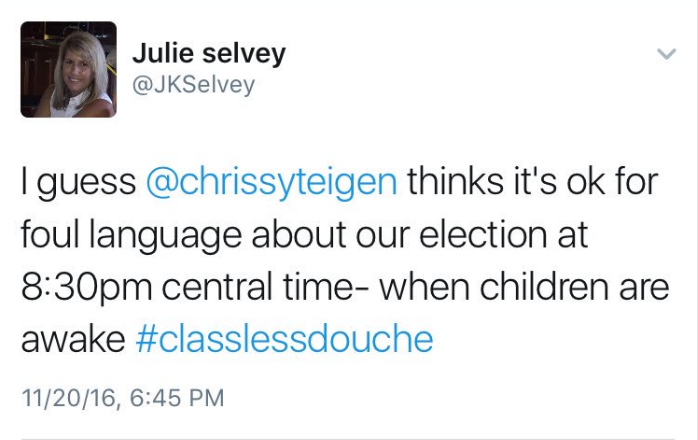 So Chrissy shut the comment down.

However, as you can see, the Twitter user deleted her comment once she knew Chrissy had seen it. So Chrissy then shared a screengrab of the original comment with a sassy AF caption.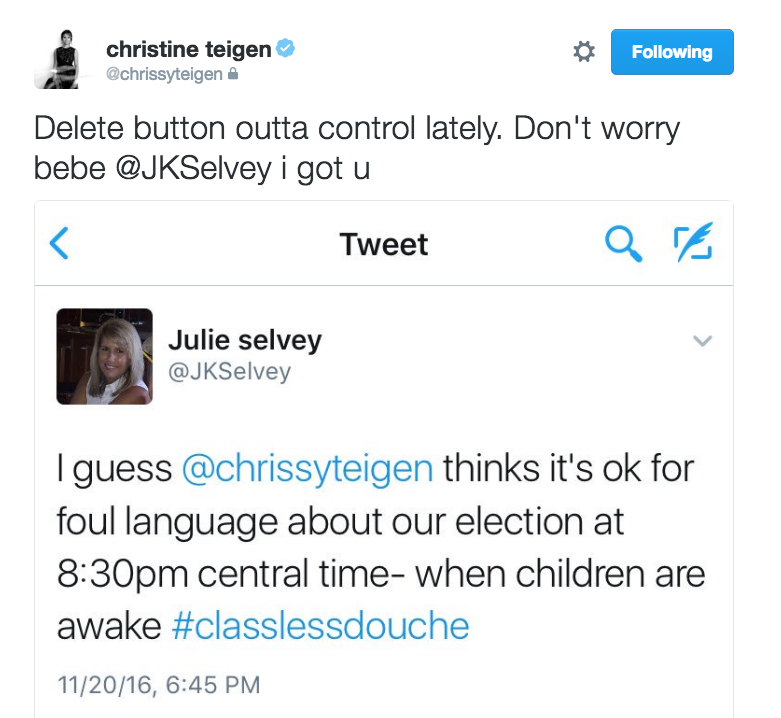 But it didn't stop there. Chrissy was then told by someone else that she's a "bad role model" for her daughter.

So she shut this one down in perfect Chrissy fashion, too.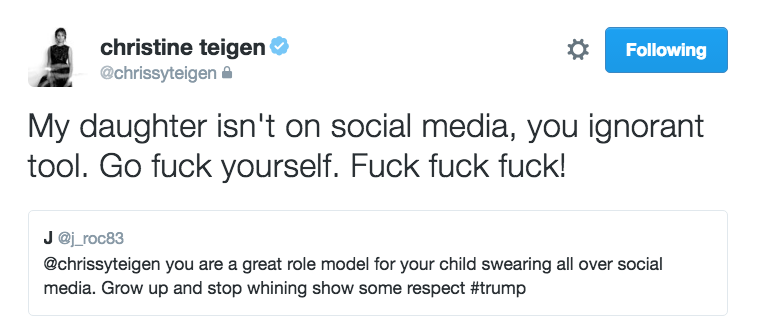 Before making her feelings very clear.
And in GIF form, too.