Chrissy Teigen Responded To The News That Joe Biden Has Been Elected President By Roasting The Hell Out Of Donald Trump On Twitter
"Please tag the ex president I'm still blocked lol."
BuzzFeed News has journalists around the US bringing you trustworthy stories on the 2020 elections. To help keep this news free, become a member.
Chrissy Teigen has reacted in peak Chrissy Teigen style to the news that Joe Biden has officially been elected President of the United States.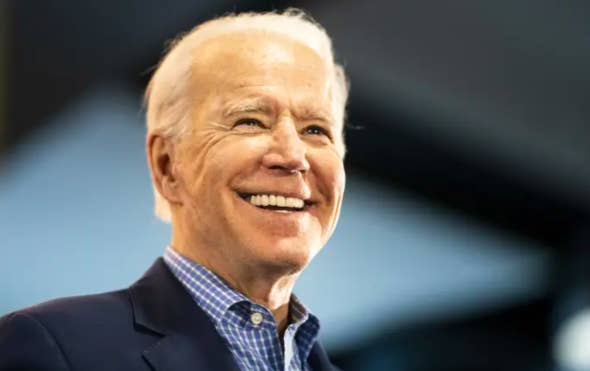 Chrissy, who has repeatedly and publicly denounced Donald Trump for years and even ended up being blocked by him in 2017, hopped onto Twitter within moments of the result being called to express her joy at his defeat.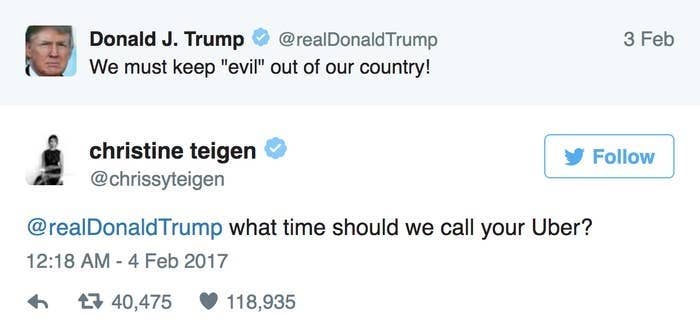 The model began by tweeting this, which I think we can all agree is highly relatable.
She went on to retweet this message which highlighted just how momentous and historic Kamala Harris' election to the position of Vice President is.
Chrissy also shared a video showing her followers that it had rained in LA. "Nature is cleaning itself," she said. "It's so beautiful now!"
Next up was this roast of Trump which she retweeted with a simple: "Lmao."
And not content with the retweet, she also recorded her own impression of Trump's quote which she posted via voice note.
Before asking fans to tag "the ex president" in the replies since she is "still blocked" by him.
And she rounded things off by posting a video of herself and John Legend dancing along to "FDT" — which for anyone unaware, stands for "Fuck Donald Trump."