Everybody knows that Chrissy Teigen is the absolute queen of the kitchen. She's released two best-selling cookery books, has her own line of utensils, and keeps followers up to date with her culinary triumphs on an almost-daily basis.
Case in point: the Thanksgiving meal she made over the weekend just because she was craving it.
You probably also know that Chrissy is a mother to two adorable children — Luna, 2, and Miles, 10 months — and always looks sensational.
Well, it seems that fans have been wondering lately how she manages to eat such decadent food and maintain her ~model figure~.
And Chrissy has now responded to the questions, revealing that she's come to accept her post-pregnancy body and the weight she considers her "new normal".
Taking to Twitter, Chrissy began by sharing the question she receives most commonly from fans: "How do you eat like this??" before explaining that she never lost the final 20 pounds of weight she'd gained after her second pregnancy because she "love[s] food too much."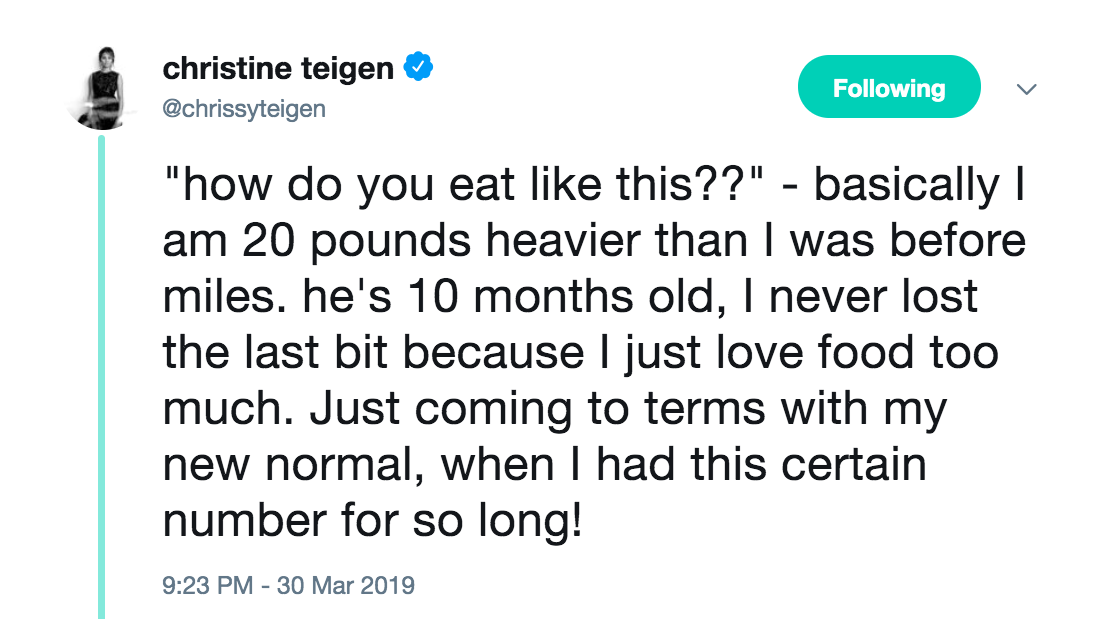 And she went on to say that she much prefers how she looks now as opposed to her body at its "thinnest" after giving birth to Luna and experiencing postnatal depression.

"I'LL TAKE THESE POUNDS AND THIS FEELING!" she wrote.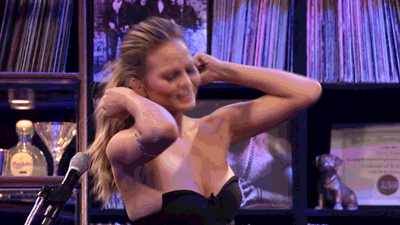 People immediately began praising and thanking Chrissy for being so honest.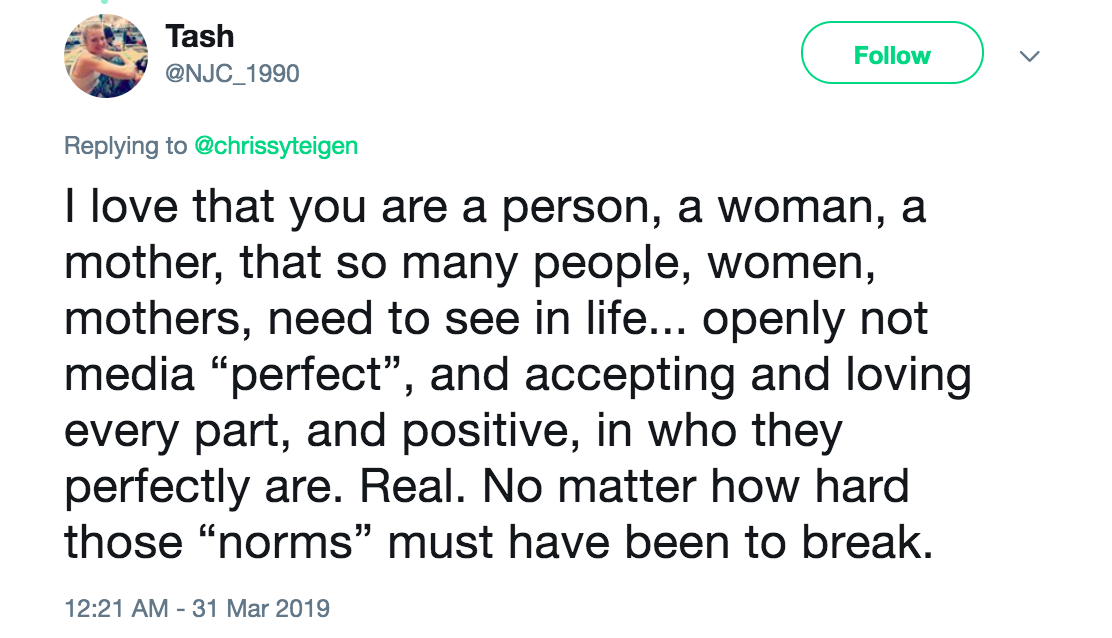 And some even shared their own experiences of postpartum depression and weight loss/gain.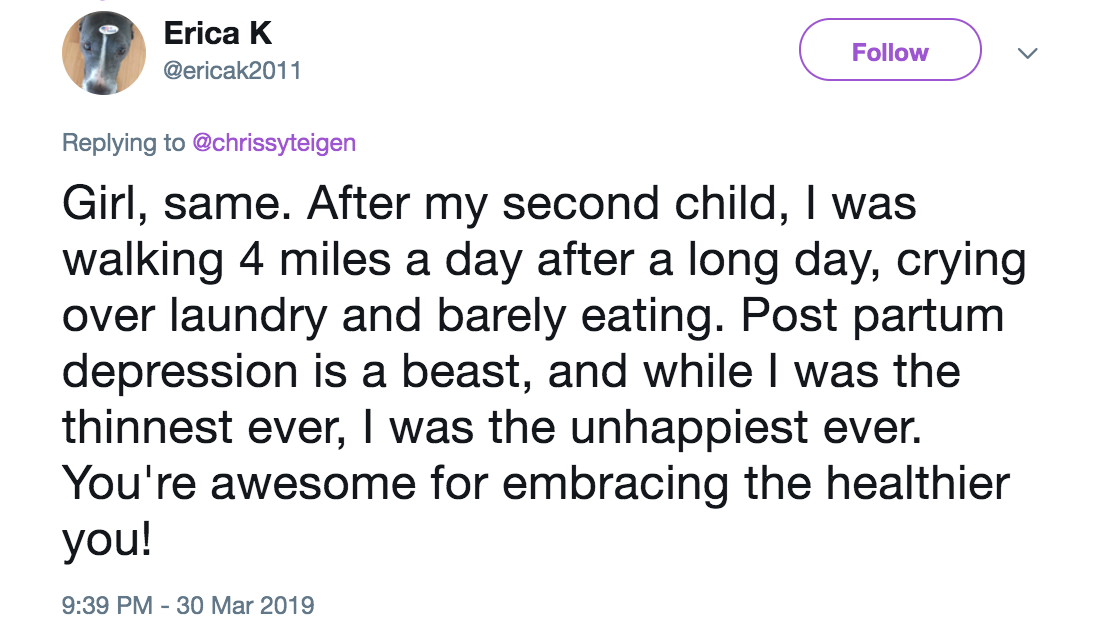 You're the best, Chrissy.