Chrissy Teigen Got So Mad Over John Legend's Lyrics About "Other Women" That She Leaked His New Album On Instagram
"Currently leaking John's album on my stories. Out June 19th. Or free when I get mad enough."
We all know that Chrissy Teigen is the absolute queen of trolling her husband, John Legend.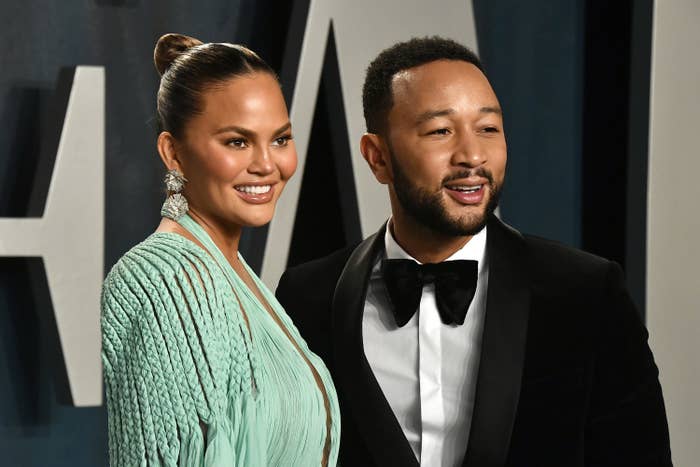 Whether it's in tweets, on Instagram or even interviews, Chrissy never wastes an opportunity to roast John whenever she can.
In fact, just a couple of months ago Chrissy responded to a fan's Instagram comment and joked that she and John would almost certainly be divorcing the second they're allowed out of quarantine.
And this weekend Chrissy was back at it again — this time after John played her his new album. And let's just say, some of the lyrics didn't exactly go down well.
In fact, Chrissy immediately hopped on Twitter to share one of the lines she took particular issue with.
And when John tried to defend himself by finishing off the rest of the lyric...
Chrissy waited a full nine hours before replying.
Chrissy went on to say that in light of the lyric, she'd decided to keep her options open with the male stars of Better Call Saul after becoming obsessed with the show during quarantine.
And she then dragged Jhené Aiko — who apparently duets with John on the album — into the drama.
Luckily she saw the funny side.
Not content with simply dragging John on Twitter, Chrissy then decided to "leak" the album by playing snippets of the songs on both Twitter and Instagram stories.
"Currently leaking John's album on my stories," she wrote in the caption of one Instagram post. "Out June 19th. Or free when I get mad enough."
"Might delete if forced but this is one of my favorites," she wrote alongside a clip of a different song.
"Really just trying to piss him off here," she continued with yet another clip.
And when John attempted to use a bit of reverse psychology on Chrissy by thanking her for the free promotion and urging her to "leak on"...