Chrissy Teigen Just Got Real As Hell About ~Having It All~
Chrissy revealed the only reason she's able to balance work and motherhood and have "me time" is because she has plenty of help.
If there's one thing Chrissy Teigen is, it's honest.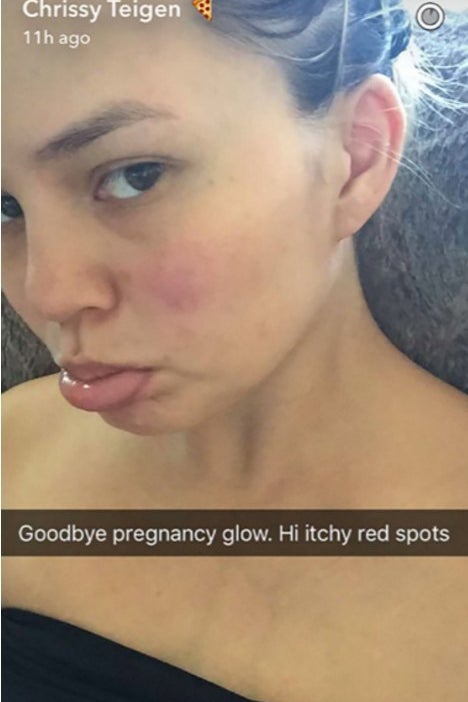 And there's nothing she's more honest about than motherhood. Even before she had baby Luna, Chrissy spoke frankly about her struggle to conceive, and the fact that she and John Legend underwent IVF.
And now that Luna is almost 1, Chrissy has been honest about the challenges of motherhood – saying that she has the "utmost respect" for single mothers.
Speaking to Entertainment Tonight, Chrissy said:
Every time I look at Luna, I wonder: "How on earth does anybody do this alone?" I have the utmost respect for mothers and single mothers. I just have so much respect for everybody. We're [celebrities] given all the tools to be able to get ourselves together and to be able to leave the house for a little bit and go work out and eat well, and I think that's not something that everyone has access to. I've never had more appreciation for anyone in my entire life until I became a mom.
She went on to reveal that she's only able to ~have it all~ because she has plenty of help.
Chrissy said:
I have my mother who lives with us, I have John, I have a nanny. I'm very outspoken about it, and when I see that I still have a difficult time, I just don't know how anyone does it.
And she concluded by saying that she sees "me time" as a privilege that she never takes for granted.
She said:
We're very lucky to be able to have date nights. Not a lot of people can go on date nights, can have a sitter and have someone take care of their baby. "Me time" is important, but not everybody can do it.