Earlier this week, actor Rose McGowan – one of the accusers of Harvey Weinstein – had her Twitter account suspended after she tweeted about the allegations of sexual harassment and assault against him.
The suspension prompted renewed criticism of Twitter over its failure to tackle online abuse – much of which is targeted at women – on its platform.
In response to McGowan's account being suspended and the continued harassment of women online, activists are calling for women to boycott Twitter for 24 hours in protest.
And now, reigning queen of Twitter Chrissy Teigen, has publicly backed the protest.
She took to Twitter to announce that she'd be boycotting the platform in the hope that the company would make changes as a result.
She also explained that her boycott was in a show of support for victims of sexual assault and online harassment.
As well as the fact that, thanks to Donald Trump blocking her in July, she's unable to see tweets from the president of her own country.
She then implored other women to do the same.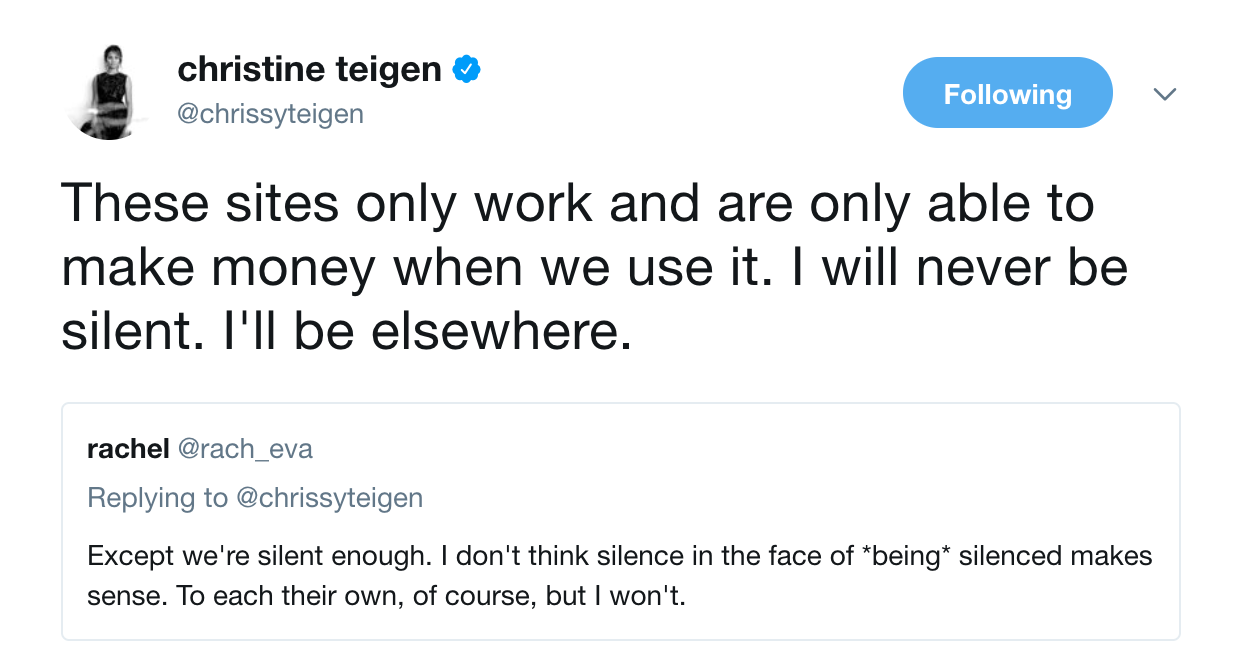 And within minutes, her mentions were filled with abuse – precisely the reason she'd chosen to boycott in the first place.
Then, finally, she switched off her notifications and went silent.
See you on the other side, Chrissy.