Chrissy Teigen Just Got So Fucking Real About Giving Birth And People Love Her For It
She revealed that post-partum life is a lot easier second time around thanks to one small, graphic detail.
Last week, Chrissy Teigen delighted us all by revealing that she'd given birth to her second baby with husband John Legend a few weeks early.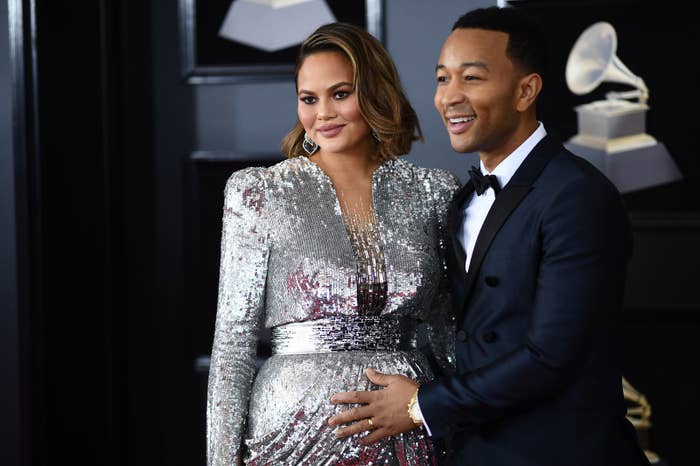 She then revealed that the baby had "the same nose" as Chrissy and John's daughter, Luna.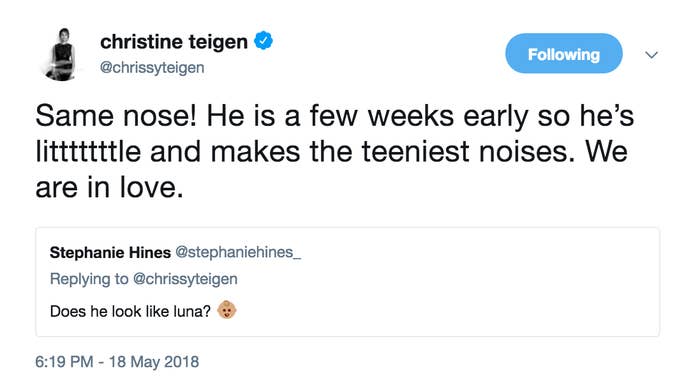 And then Chrissy unveiled a photo of the baby and announced his name: Miles Theodore Stephens.
However, amongst all the cuteness, Chrissy decided to get extremely real about the realities of giving birth. She took to Twitter to reveal that her second experience had been far more positive than the first, thanks to one small detail.
Are you ready for it?
The following day, Chrissy continued the theme of post-partum realness by sharing this photo of herself cradling her baby while wearing hospital-issued medical mesh underwear.
And people absolutely loved her for it, leaving comments thanking Chrissy for being so real.