I'm sure that if you're reading this post, you'll have spent much of the past weekend binging Selling Sunset after season 3 landed on Netflix and made all of our quarantine dreams come true.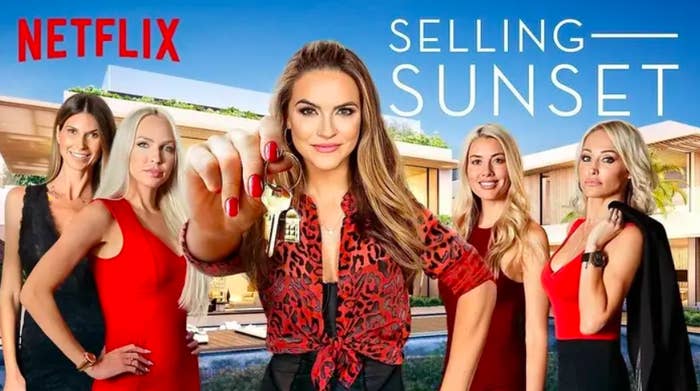 And the 8 episodes did not disappoint. There was ~drama~ over that $75 million listing, Chrishell's shock split from Justin Hartley and of course Christine's $1 million wedding which was every bit as extra as we could've hoped for.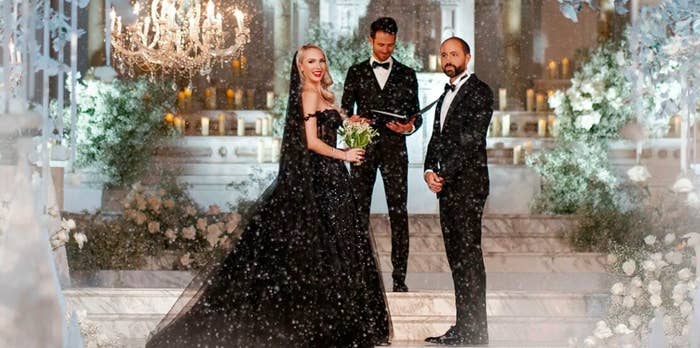 Fans absolutely loved the new season, with it trending on both Twitter and across many of Netflix's territories all weekend.
Well, after seeing the reaction online, Selling Sunset's protagonist, Chrishell Stause, answered a series of fan questions about the new season and spilled some behind-the-scenes secrets in the process.
Chrishell began by confirming that she and Mary Fitzgerald are as close in real life as they appear on the show.
"I love @maryfitzgerald, she is the BEST" Chrishell wrote.
And she went on to answer something that's been playing on my mind ever since the show began in 2019 — how does anyone tell Jason and Brett apart?!
"It took me a while," she responded. "But now it's so easy for me! In the beginning I would wait till someone called them by their name and then I would say in my head - BRETT is in a blue shirt etc. Their voices are also different."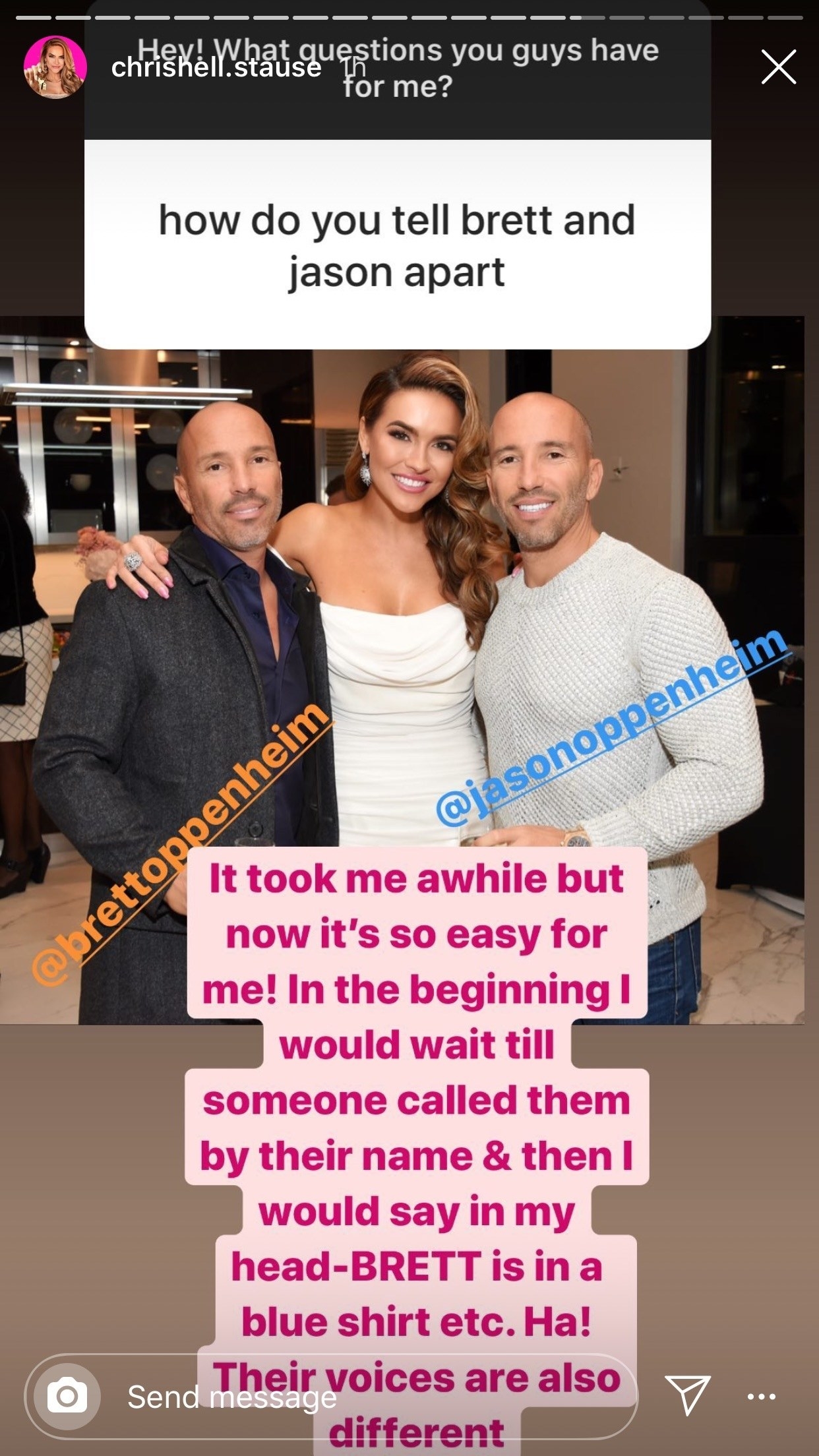 Chrishell also responded to a question asking whether she wants to "cut ties" with Davina and Christine after everything they said behind her back after her split from Justin — after all, they were pretty harsh in their opinions.
Despite the rest of Chrishell's colleagues being supportive over her shock split, Davina and Christine repeatedly asserted that she couldn't have been as "blindsided" over Justin filing for divorce as she claimed.
In fact, Davina's comments in particular went down extremely badly, with many fans of the show calling for her to be axed.
"When people hit below the belt it makes it really hard to recover from," Chrishell responded. "You don't need to like each other to be able to work together successfully. We haven't mastered this yet — we are a work in progress."
Chrishell also addressed accusations that the show is "scripted," revealing that while producers might "nudge" the cast to discuss certain subjects, they have no control over what comes out of their mouths.
"The show isn't scripted. If it was, I would be pissed! Who wrote that plot twist?!" she wrote, in reference to her split from Justin.
"But seriously, they can sometimes nudge us to address things but what we say is all us. Beware anyone that says otherwise. Gotta own it."
And, finally, Chrishell gave us an update on whether we can expect a season 4.
"We have to wait for [Netflix] to give us the official pick up and then we can start shooting," she wrote. "So keep streaming to hurry them up."
Come on Netflix, do the decent thing — we need more Selling Sunset in our lives.