Christine From "Selling Sunset" Said Chrishell Has Handled Her Divorce With A "Victim Mentality" And Chrishell Absolutely Dragged Her On Instagram
"She's kind of had, and always has had, this victim mentality. She's always the victim of something."
If you've watched season 3 of Selling Sunset, then I'm sure you'll have some ~opinions~ about the drama that unfolded between Chrishell, Christine and Davina over Chrishell's shock split from Justin Hartley.
During episode 6, the women of the Oppenheim Group discovered via Google alert that Justin had filed for divorce from Chrishell after 2 years of marriage. The news came as quite a surprise to everyone, especially since the pair had happily attended a work event together just days earlier.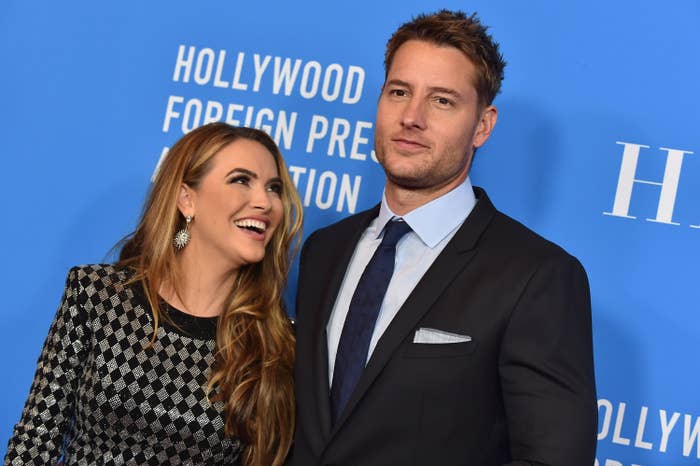 Chrishell went on to tell Mary that Justin had "blindsided" her by telling her he'd filed for divorce by text message.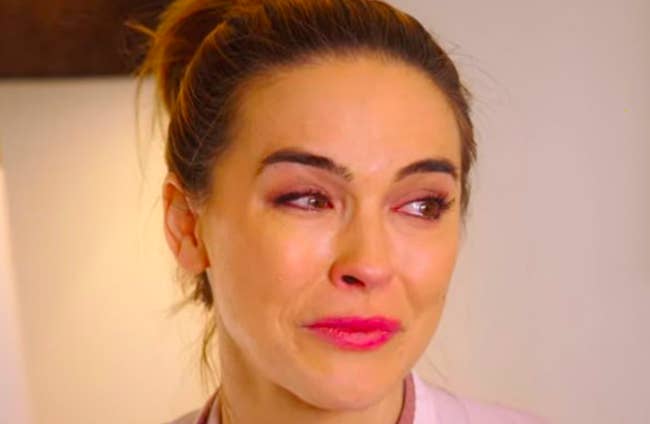 And while some of the Oppenheim Group were nothing but supportive of Chrishell, others — namely Christine and Davina — appeared to side more with Justin and suggested she was overplaying her shock at the divorce.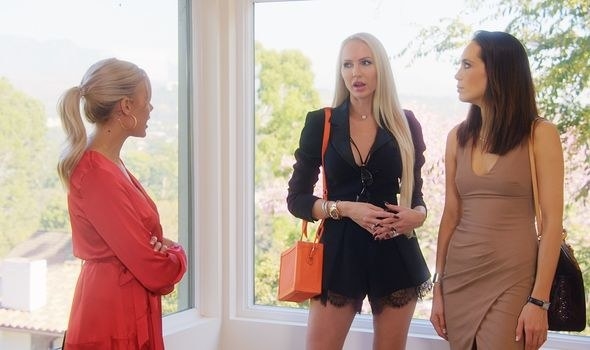 Christine also spoke to the media about the divorce at the time, alleging that the pair had been in therapy in a bid to resolve their "communication problems", before adding that Justin was "an absolute sweetheart".
The comments did not go down with Chrishell, who hopped onto Twitter to tell fans that Christine knew "absolutely nothing" about her relationship.
Well, Christine has now opened up about her response to the divorce and her comments to the media, revealing that she believes Chrishell is mad over her positive descriptions of Justin, because it doesn't fit with her "portrayal" of him.
"She's trying to have this portrayal of Justin Hartley being such a bad guy and just walking out on her," Christine said on the Not Skinny But Not Fat podcast, before adding that she answered questions about the divorce "in a very nice respectful way".
"I've met him and he was nice to me and that's what the interviewer asked me and that's what I was going off of," she added. "I thought maybe she got mad that I was saying he's a nice guy."
"She's kind of had, and always has had, this kind of victim mentality," Christine said of Chrishell. "She's always the victim of something."
However, when Chrishell saw the interview she wasted absolutely no time in jumping on Instagram to refute Christine's description of her as a "victim".
Alongside a screenshot of the quote, Chrishell wrote: "Not a victim, never have been. I am a victor of many things and thriving."
"I can't wait for you to get there so you can stop with this nonsense," she added.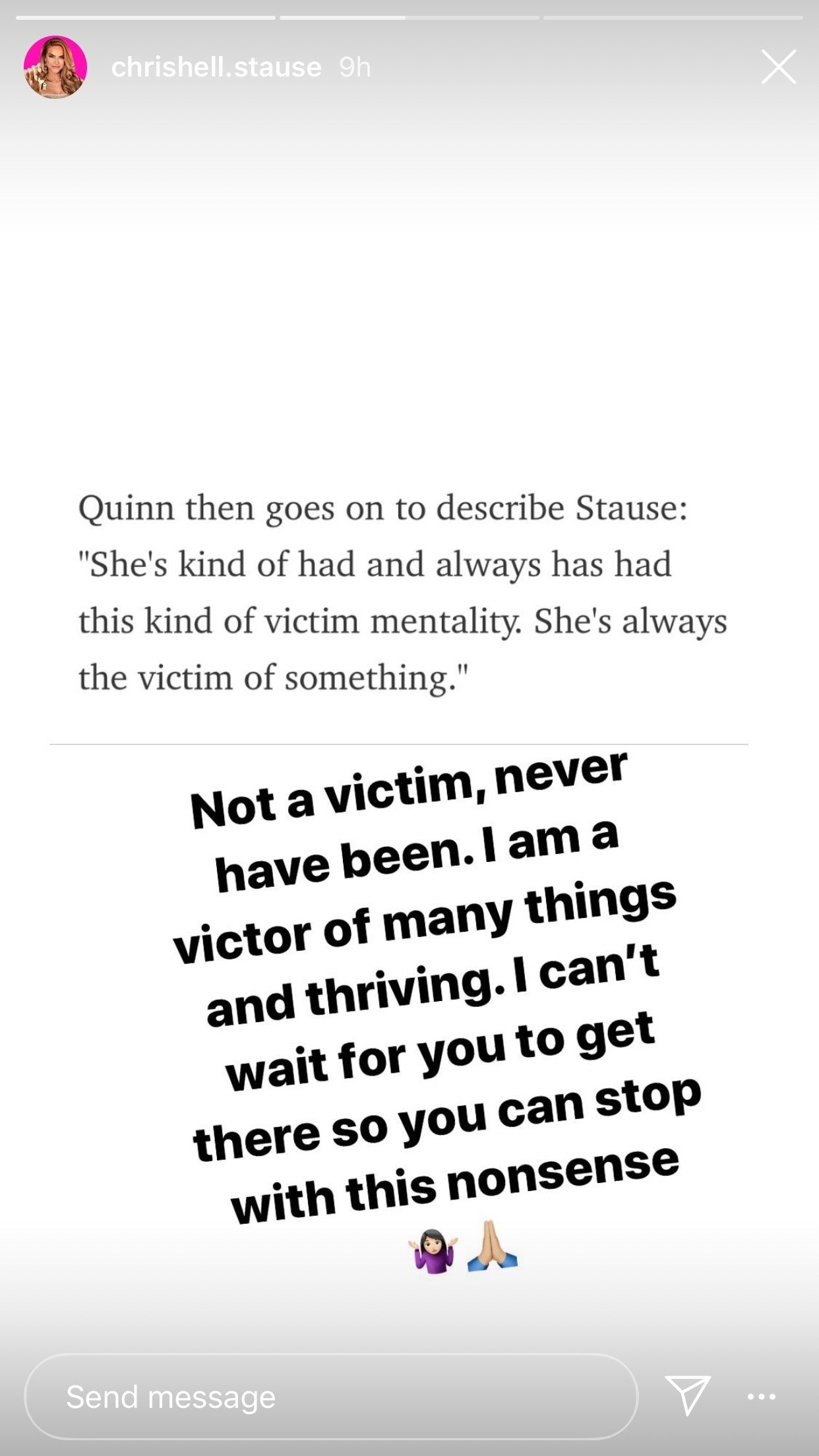 Chrishell's post comes just 2 weeks after she revealed that after watching Christine and Davina's comments about her divorce back, she intended to maintain a working relationship with them but nothing else.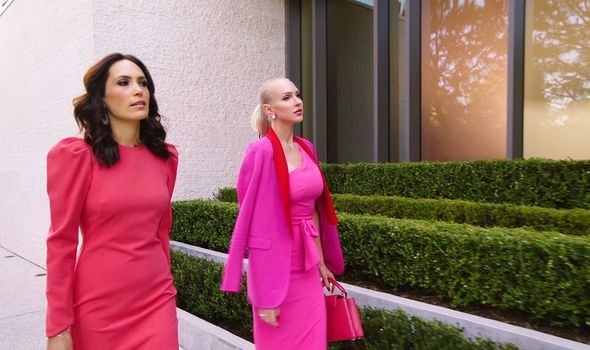 "When people hit below the belt it makes it really hard to recover from," Chrishell wrote in response to a question on Instagram. "You don't need to like each other to be able to work together successfully. We haven't mastered this yet — we are a work in progress."