There's been a shedload of drama between the Kardashians and Caitlyn Jenner over recent months.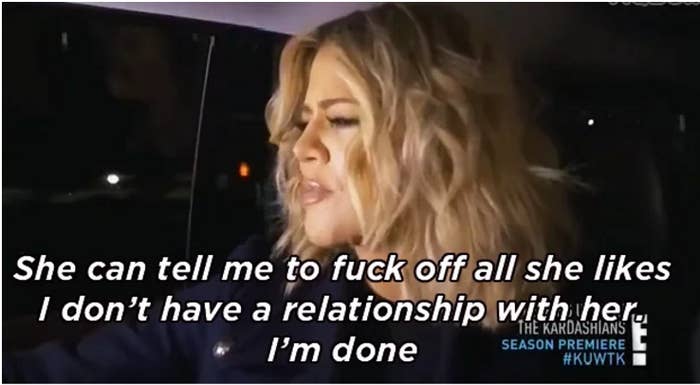 But shit really hit the fan when Caitlyn began the promotional trail for her autobiography a month ago.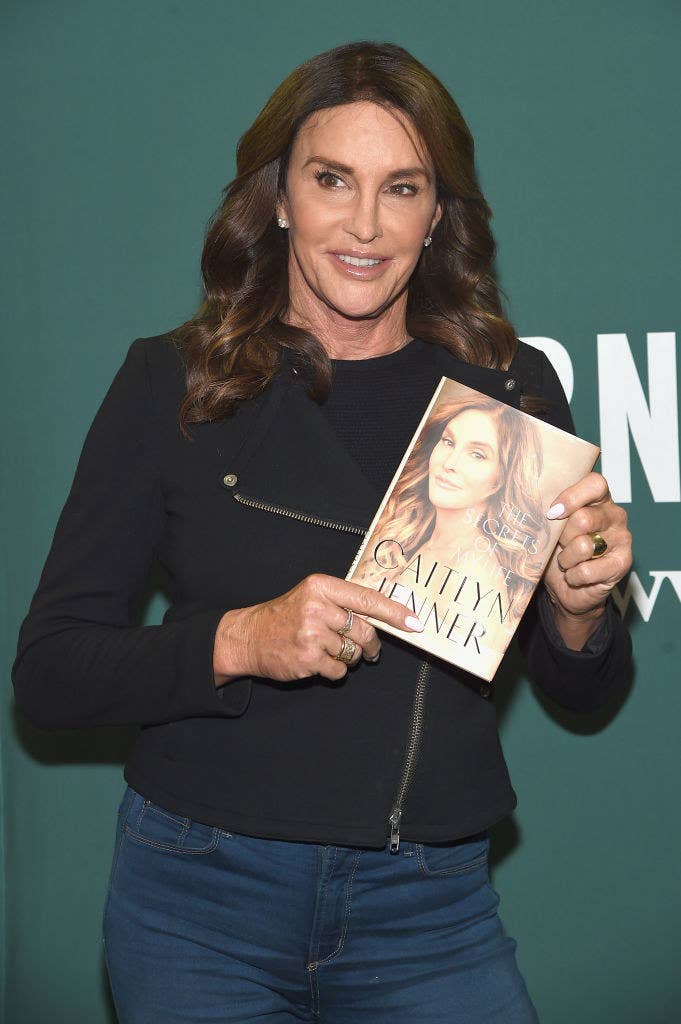 The book also claims that Kris Jenner "knew" about Caitlyn's desire to transition throughout their marriage, and kept her closeted. It's a claim Kris vehemently denies.
It's become increasingly apparent that Caitlyn's one true ally from the Kardashian family – Kim – is now pledging her loyalties with Kris.
During an appearance on The Ellen Show two weeks ago, Kim said that her "heart breaks" for Kris, and that she no longer respected Caitlyn's "character."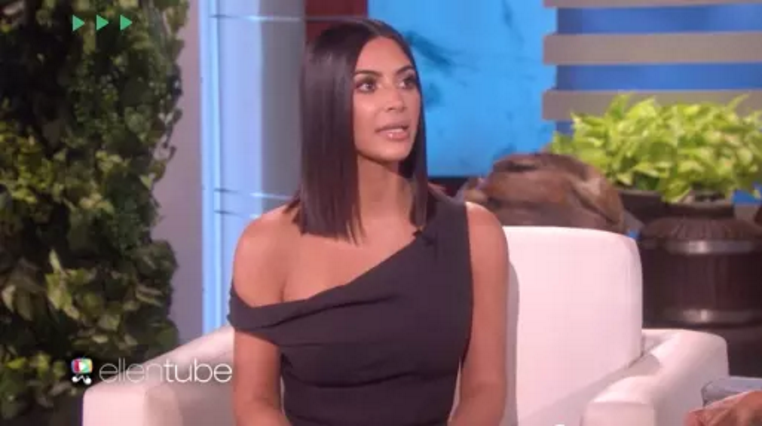 She said:
My heart breaks for my mom because I feel she's been through so much. And Caitlyn promoting this book, saying all these things – it's just not necessary. She's being untruthful. It's so hurtful. I wish her success, but not at our expense. She taught me so much about character growing up. And I just feel like I don't respect the character she's showing now.
Well, now Caitlyn has confirmed that she and Kim are no longer even speaking.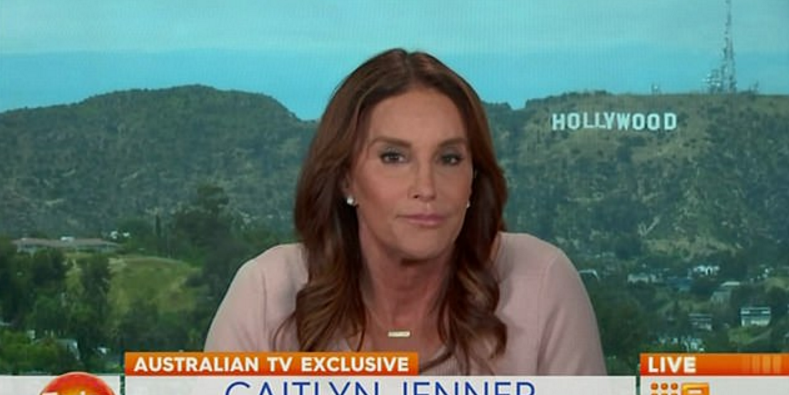 When asked on Today what the state of play with Kim was, Caitlyn said:
I love Kimberly, I think she's a wonderful person. But, well, to be honest with you – I really haven't talked to her in a long time. I've kind of let everything calm down. So I kind of stay – you know, I keep my distance. I'm out there trying to make a difference in the world. There's a lot of drama in the Kardashian family. This is my book about my opinions on things that had happened with me and my family. Any time I express my opinion, you know, with my family, there's always challenges in doing that.
Caitlyn was asked whether she had any regrets over the content of the book –especially after Kris said she'd never felt "more angry or disappointed" in somebody after reading it.
Turns out, no. Caitlyn said:
I regret nothing. I have no regrets. This is my story, my interpretation. It is not done maliciously at all.
She went on to suggest that the book was a retaliation for not having her opinion heard during her time on Keeping Up With the Kardashians.
Caitlyn said:
My opinion was never really brought forward. It was always everyone else's opinion. I was with a lot of strong women, which is fine. But this is my story. I was so nice to Kris in the book. I said a lot of good things.
However, Caitlyn also said that she and Kris were not on speaking terms either.
She said:
We're not talking as much as we used to, but I'm sure that'll change when everything calms down. My house is open. My relationship with some of the kids is better. With others it's maybe a little more strained.
Well, until things calm down, we'll just be over here like: