11 Tiny Details In The Lyrics Of Taylor Swift's New Album That You Definitely Missed
Wow, is there a lot to dissect here.
In case you've been living somewhere other than Planet Earth for the past three weeks, you'll be aware that Taylor Swift has released her iconic sixth album, Reputation.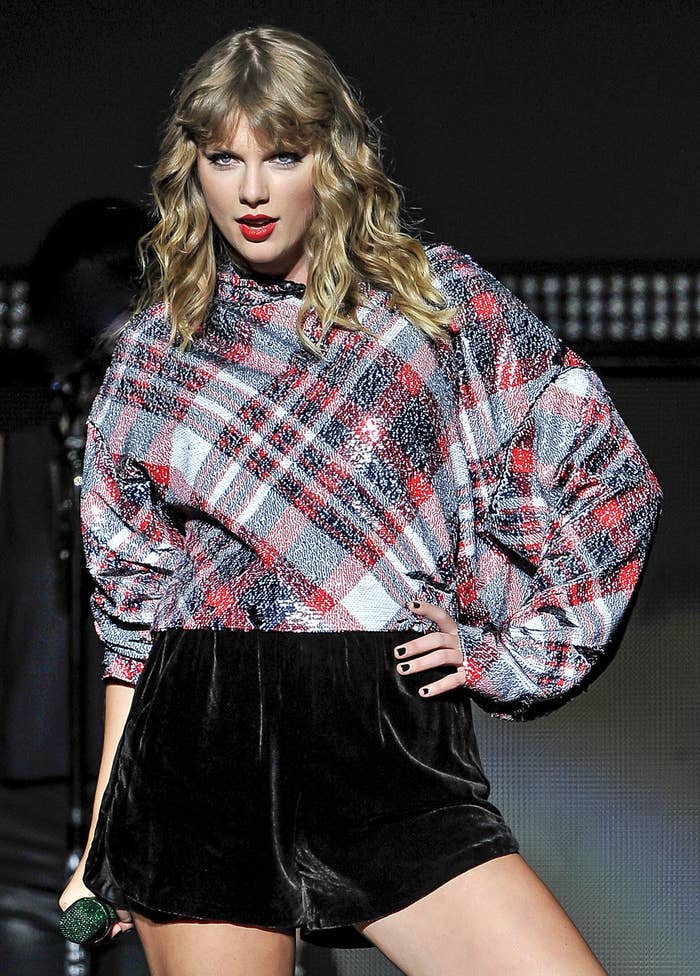 Now that we've all had a chance to listen to it a few thousand times, it's come to my attention that while the songs are legit bangers, there are some really clever lyrics on the album that might have just passed you by. Here are the best.
1.
On the surface, the opening verse of "I Did Something Bad" seems quite simplistic, especially because of the repeated use of one-syllable words rhyming with "E." But look a little deeper and it's actually pretty damn clever.

The song opens with a line about "never trusting a narcissist".

The verse then goes on to detail all the ways in which Taylor likes to "play" these people, before ending with the line: "Now all he thinks about is me."

2.
You might even say this ability resembles some form of ~witchcraft,~ which is interesting given that she builds a metaphor of herself being the victim of witch-hunting as the song goes on.

However, as the song progresses, it's clear that she was pre-empting the flames that were to come with the "burning of all the witches".

3.
There's this clever reference to magic in "So It Goes..."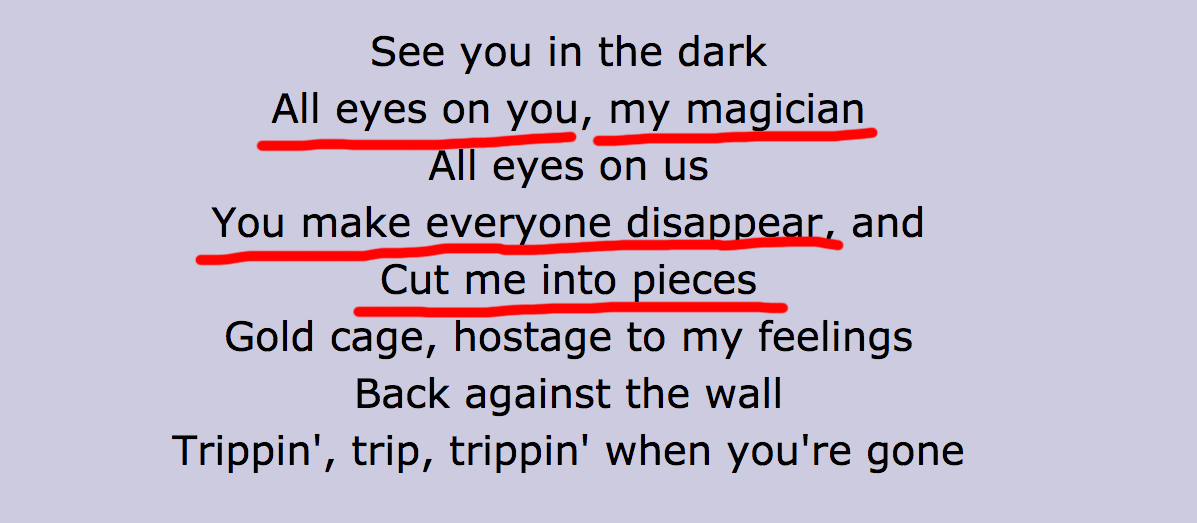 Taken this way, the lyrics show that Taylor considers the subject of the song so interesting, so all-consuming, that they render everyone else invisible to her. And being "cut into pieces" emotionally could refer to vulnerability she feels around this person.
4.
The "Gatsby" line from "This Is Why We Can't Have Nice Things" could actually be a lot deeper than we first thought.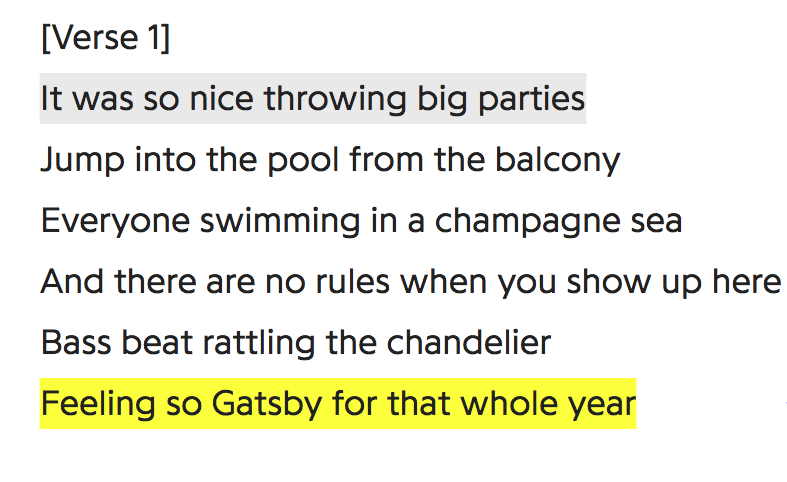 However, at the end of the novel, an innocent Gatsby is framed and murdered for something he didn't do. You might even say that he sacrificed himself and his reputation for the people he loved, only to end up with a bullet in his back regardless.
5.
Oh, and while we're on the subject of Gatsby, there's a second reference in "Don't Blame Me."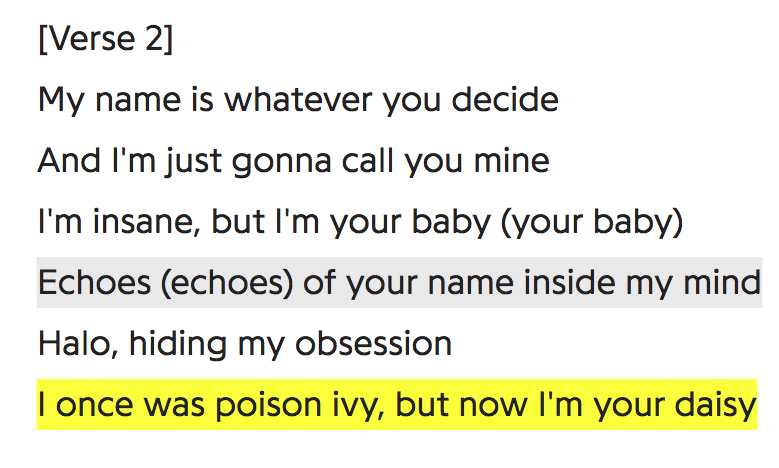 6.
There's a vivid – and genius – callback to "Clean" from 1989 in "Call It What You Want".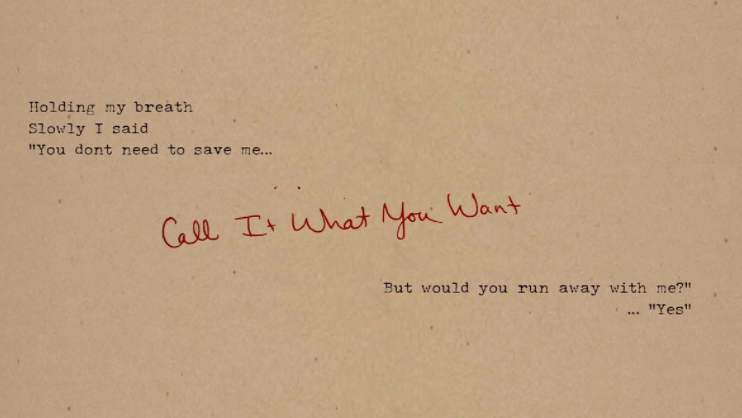 "Clean" uses drought and water imagery to convey the end of a relationship with these two lines that refer to flowers dying and a storm beginning.

And then in "Call It What You Want", we have these lines that appear to pick up exactly where "Clean" left off.
Remember the line about "dancing in a snowglobe round and round" from the 1989 bonus track, "You Are In Love"?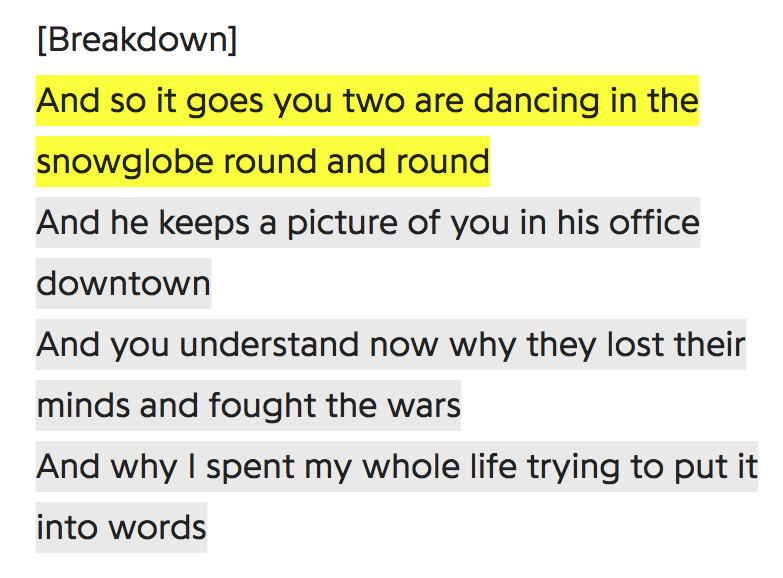 Well, in "Dancing With Our Hands Tied", there's this line in which Taylor asks the subject of the song: "So, baby, can we dance through an avalanche?"
It goes without saying that snowglobes have whimsical and pretty connotations whereas avalanches are brutal and dangerous, with the ability to cause extreme damage.
8.
And this idea is also picked up in "New Year's Day", with this line.
9.
There are three – possibly four – clever references to marriage on the album.

10.
If you thought the opening line of "Getaway Car" sounded familiar, you were right.
11.
And, finally, that "Burton to this Taylor" line from "...Ready For It?" is loaded with meaning.

Of course, it's a reference to the tumultuous relationship of Richard Burton and Elizabeth Taylor. However, a second interpretation developed after a fan discovered the plot of Boom! – a movie starring Taylor and Burton.
In the movie, Elizabeth Taylor played an "aging, serial-dating millionaire" while Richard Burton played a "younger man who turns up on the island on which she has retired".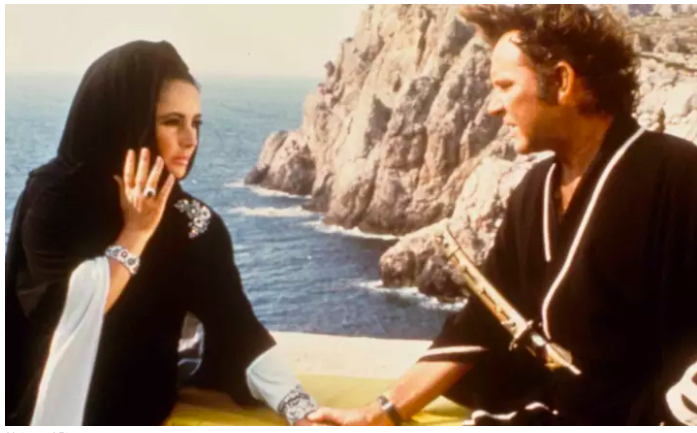 And virtually all of these details are present in the lyrics of "...Ready for It?"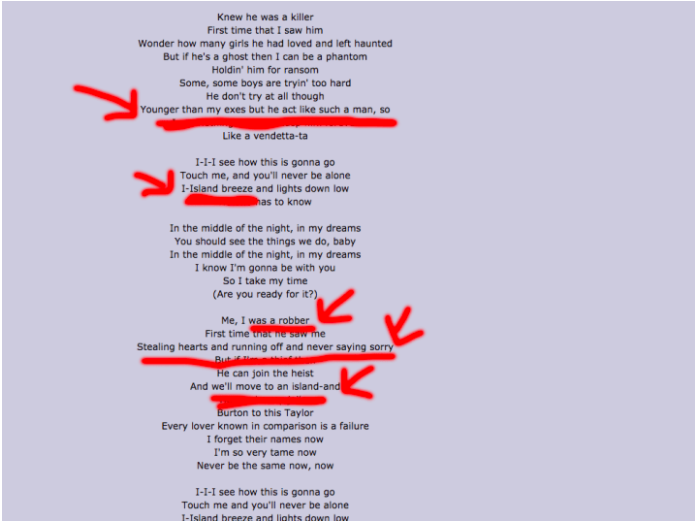 All of which proves that Taylor Swift is the queen of songwriting.