Blake Lively Had Lots Of Ryan Reynolds References In Her "Deadpool" Premiere Outfit
This is just too cute.
Everybody knows that Blake Lively is one hell of a fashionista.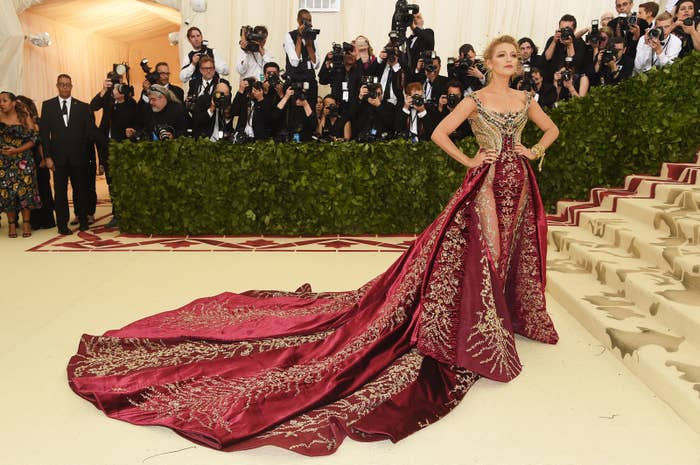 However, lately Blake has been using her outfits to make adorable statements about her love for her family. Case in point: Her clutch at the Met Gala a couple of weeks ago, which featured the initials of Ryan and their two daughters.
Well, she's done it again, this time at the Deadpool premiere. At first, everyone noticed the fact that her dress and sash were in-keeping with the movie's colour scheme.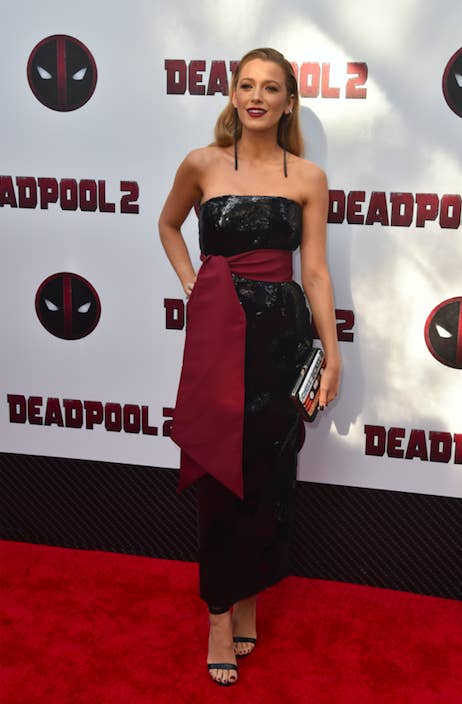 However, on closer inspection, it's clear that there were a bunch of hidden references to both her husband and the movie in her outfit.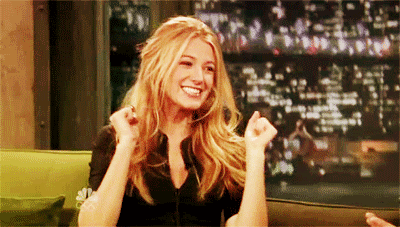 Taking to Instagram after the premiere, Blake revealed that her clutch bag was a replica of the cassette tape from the movie.
But it didn't stop there – she also rocked nail art dedicated to her man. One one nail she had a portrait of Deadpool, and on another, a heart in the shape of his head. And the final nod to the movie was her ring shaped like the fist of Collossus – the villain in the movie.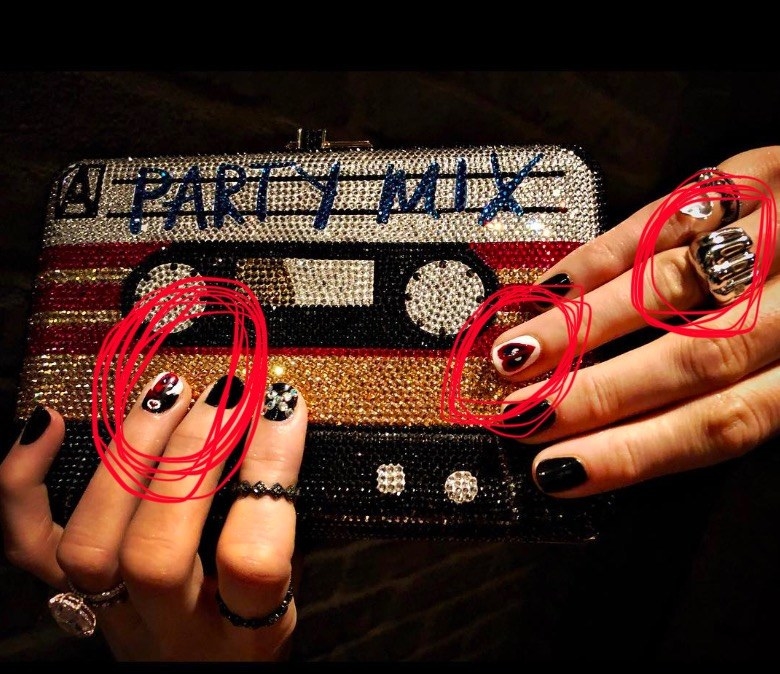 Blake shared the photo alongside a caption saying how proud she was of her husband.

Relationship goals right there.