Blac Chyna Just Perfectly Shut Down Sexism And Double Standards
She revealed she's tired of double-standards and slut-shaming.
Blac Chyna is no stranger to shutting down sexism, as evidenced by this outfit covered in the slut-shaming insults she's received, that she wore to last year's MTV VMAs.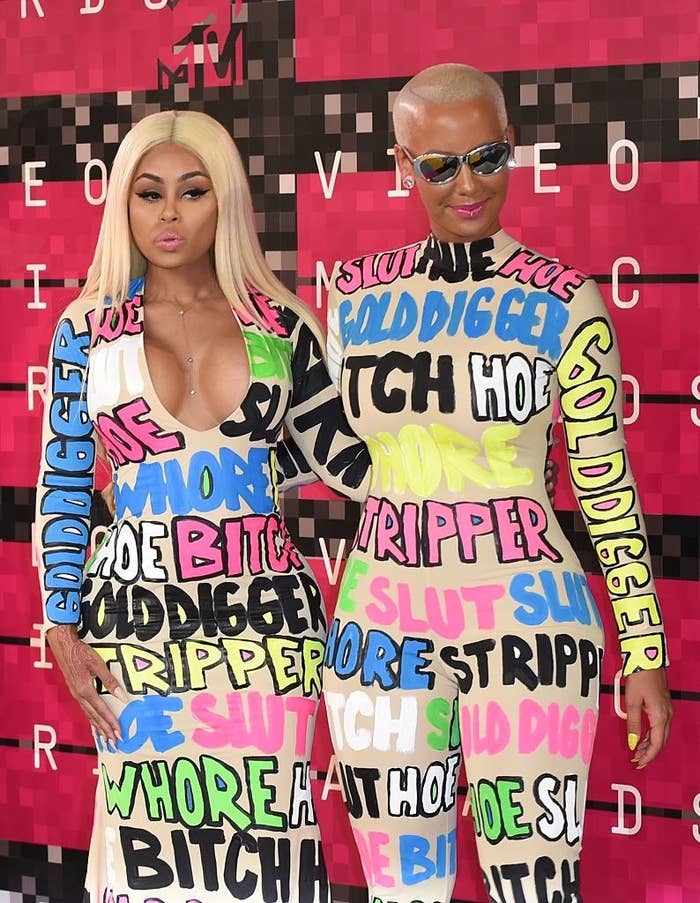 And in a new interview with Paper, Chyna has revealed exactly why she decided to wear the outfit.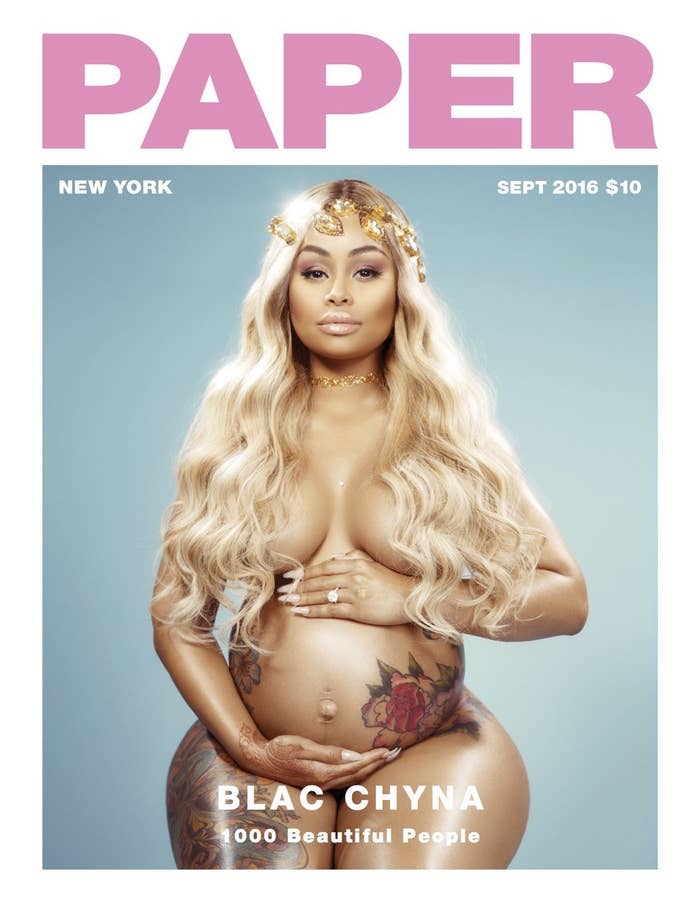 She said:
"Stripper," "slut," "ho," all these things people portray us as – we wanted to start a movement because we're tired of this double standard where a guy can fuck ten bitches and he's the man. A woman does it and she's a ho – she's a slut.
Chyna went on to say that she wanted to "own" her sexuality – especially in the face of the abuse she's received for being a stripper in the past.
She said:
We wanted to push the barrier – to own it. You can say mean things about me, but it doesn't matter, we're still going to do us. So what if I was a stripper?
She then revealed that she hopes her new reality show with Rob Kardashian will change the public's perception of her.
Chyna said:
I'm funny and smart. They'll see me as a mom with several businesses, keeping everything together. I hope when people think about Blac Chyna, they think of a mogul and entrepreneur, a mother and a badass bitch.